Magic happens when chocolate, almonds and dates come together!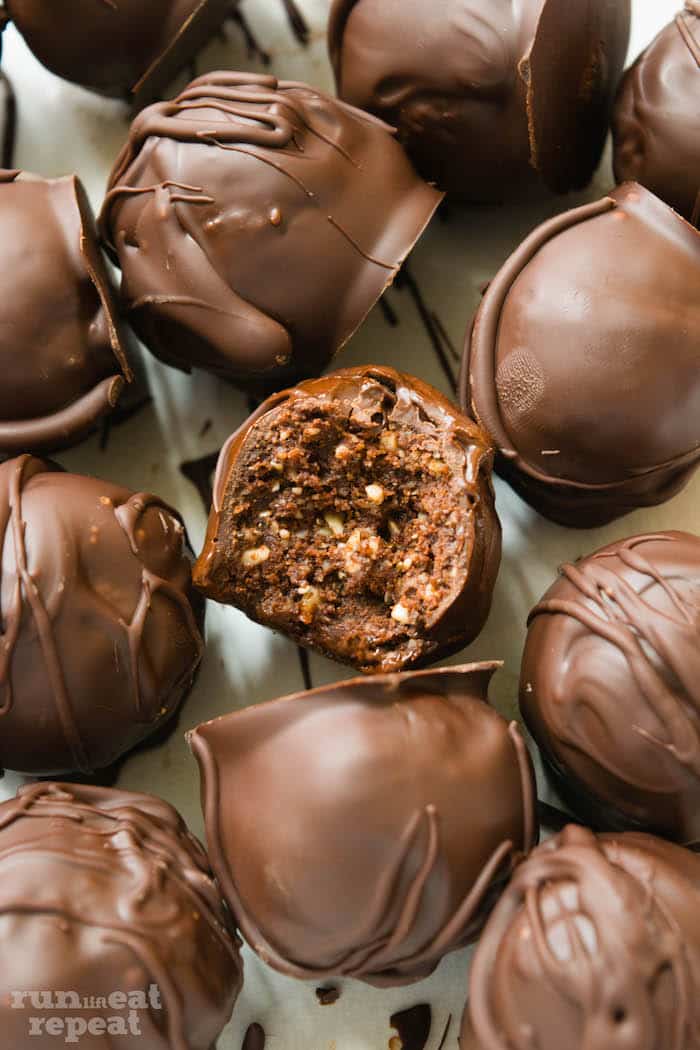 Greetings!
I couldn't fall asleep last night (so really it's today.) I can foresee the morning: hitting snooze 43 times, 3 cups of coffee, and zombie-like until at least lunch. But as long as I have these truffles… life is good.
Lately I've been craving chocolate, like maaaaajor. Before you ask— not pregnant. To get the chocolate fix, I decided to pull together a quick treat that will make you (and your jeans) happy. Naturally gluten free, no refined sugars, and full of that chocolate flavor without a crash 2 hours later.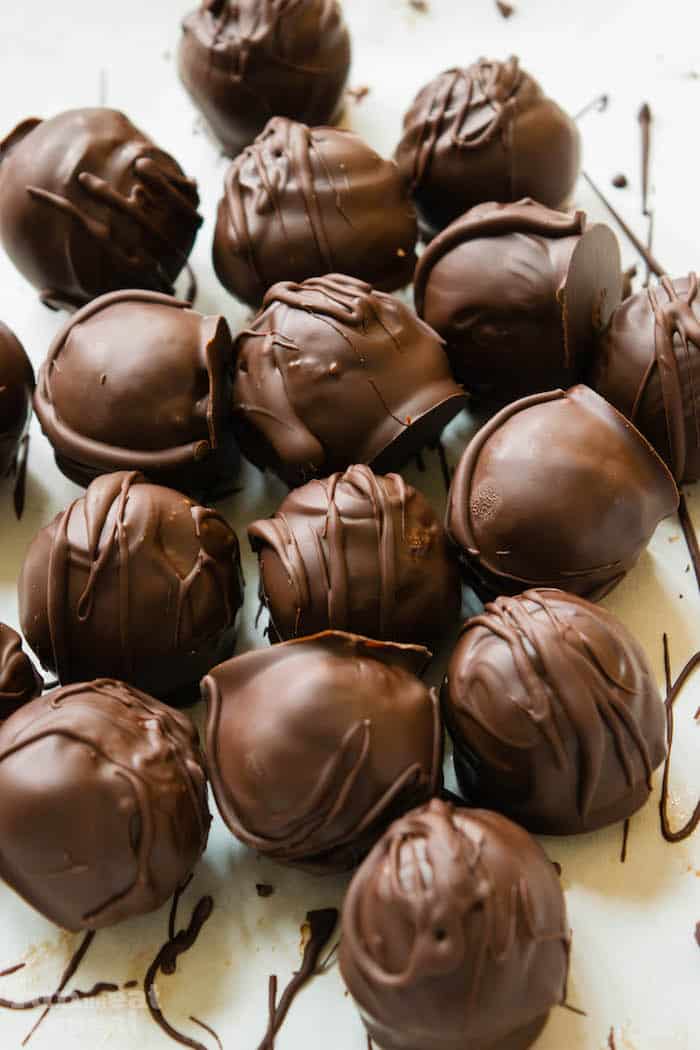 These make you feel like you're cheating when in fact you're not.
The secret? Dates. Have you ever tried them before? While they certainly aren't winning any awards on their looks, they are naturally sweet with a very subtle caramel-ish flavor. You can typically find these at your local grocery store in the produce or organic section. You will toss those perfectly sweet dates, almonds, almond butter, cocoa powder, chia seeds, and coconut oil into the food processor. Pulse and roll into balls. It's that easy.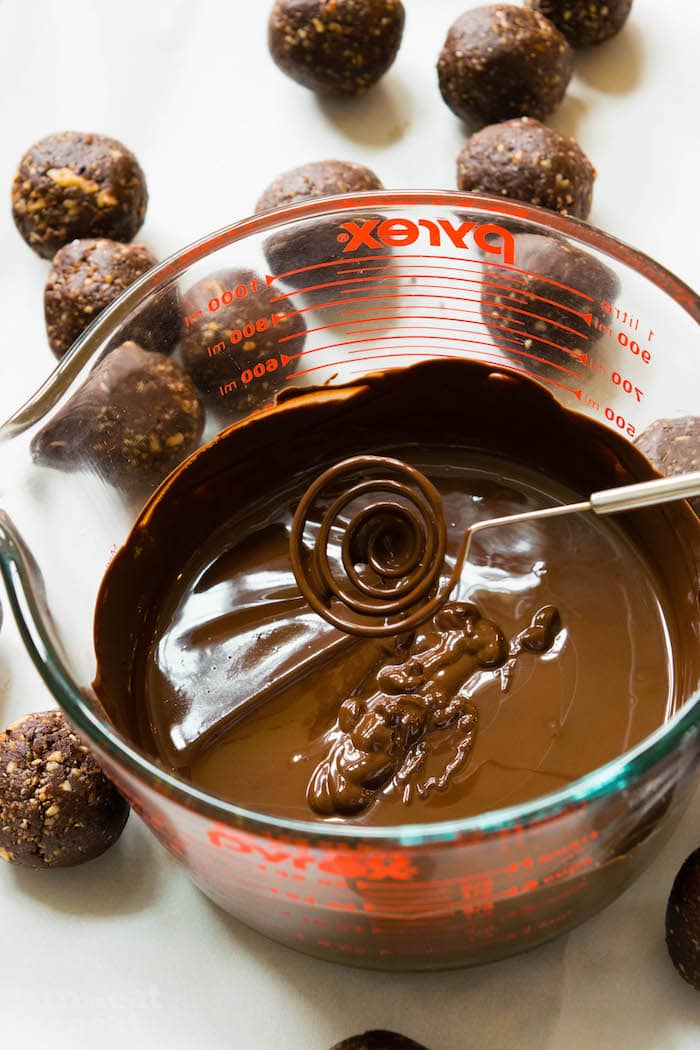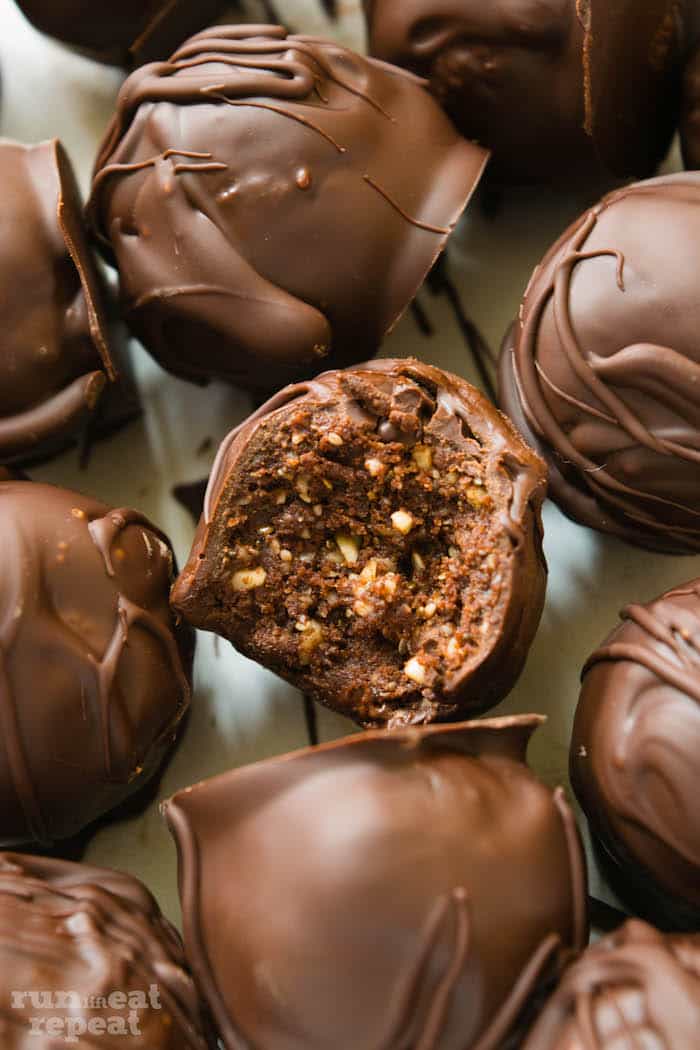 Perfect for an on-the-go snack, before a run or workout. Maybe a couple before bed?
So simple, rich-tasting and natural ingredients.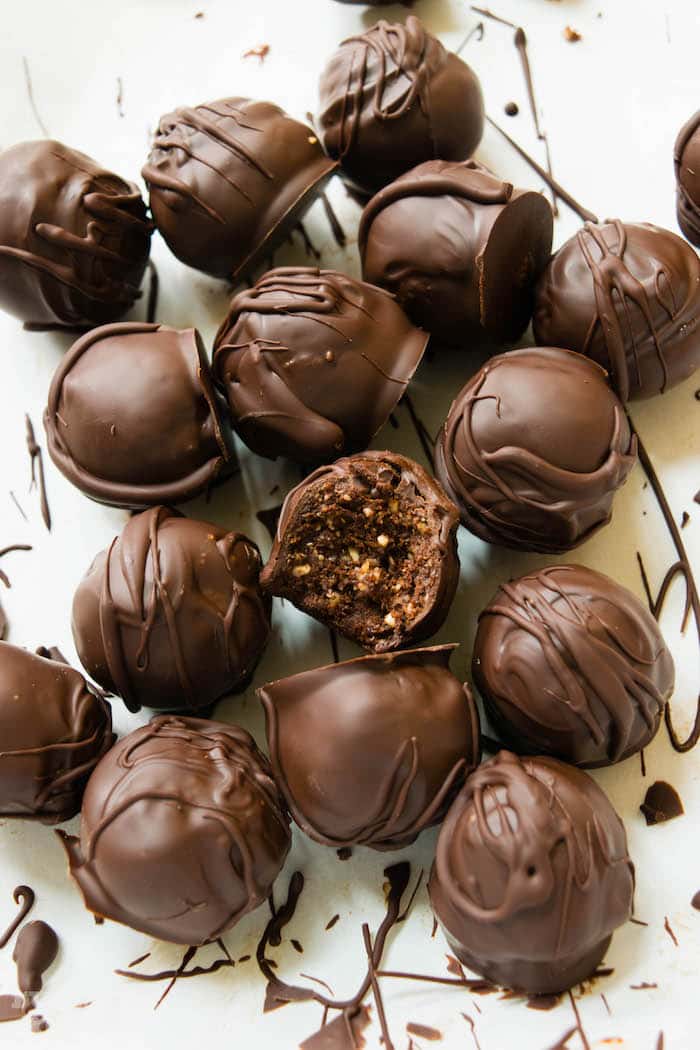 Baddabing baddaboom. Healthy truffles.
(Yes, THIS IS REAL. IT'S NOT A DREAM.)