Made from just 5 good-for-you ingredients!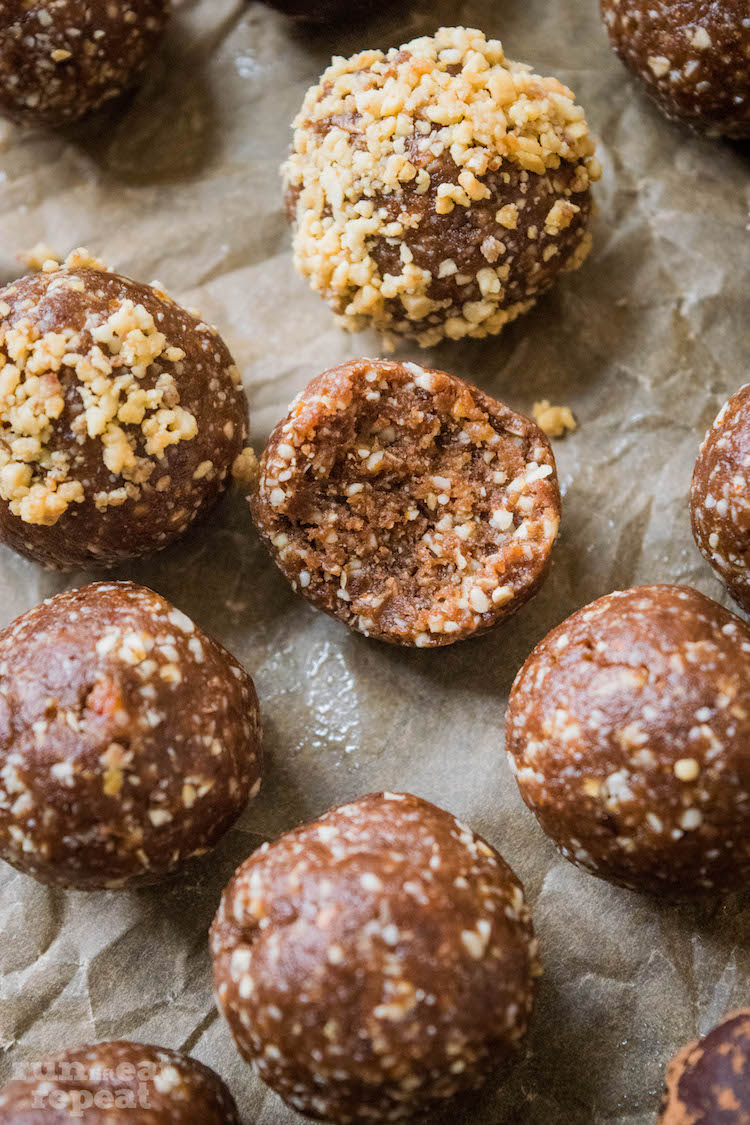 Welcome to THE greatest snack.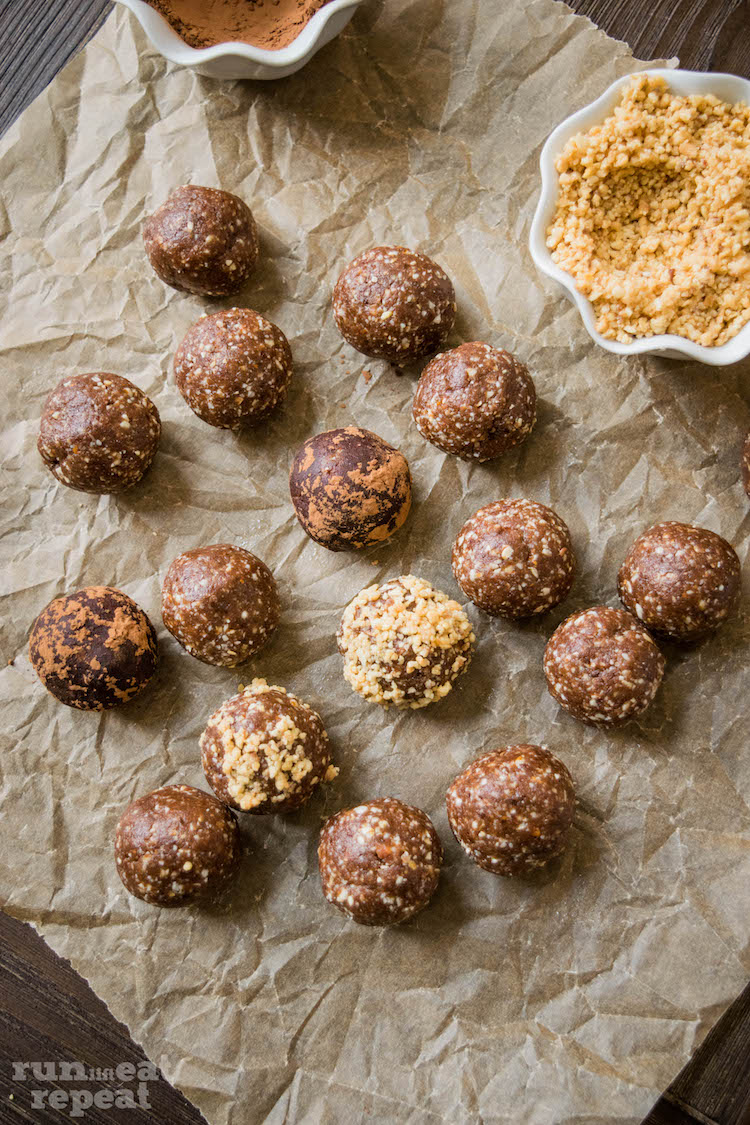 What are your goals for this year? Besides focusing on self love, two of my biggest goals include snacking smarter and achieving the body fat % I want. And it's safe to say that I'm on the path to both— aside from one of the worst workouts that I've ever had. But that's a whole other (ugly) story.
I eat relatively healthy at all my meals, but there's something about that sweet tooth that kicks in around 9pm.
I typically try to keep a batch of these on hand in the refrigerator most days. But if you know me– I needed variety. To switch things up a bit, I made a batch using the beloved peanut butter♥ The best part: incredibly simple and made with wholesome, healthy ingredients. Naturally gluten free, no refined sugar, and full of chocolate flavor. And that my friends makes me really happy.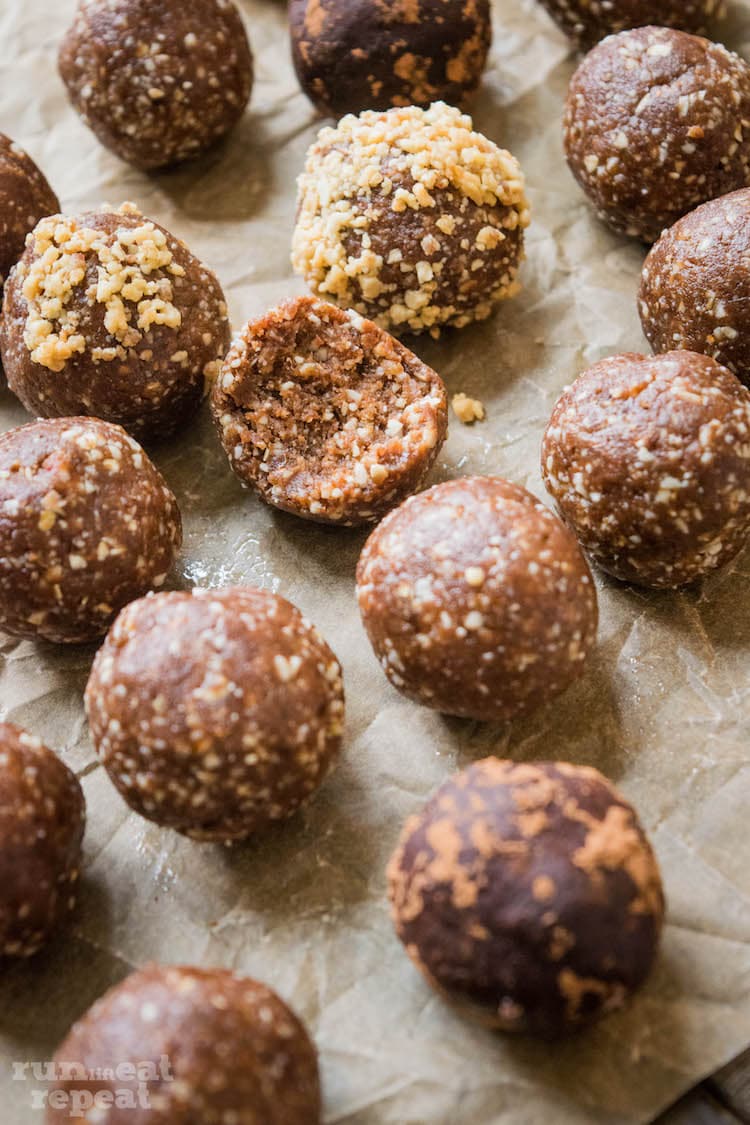 Everything is mixed together in a food processor (or blender.)
whole almonds
dates
cocoa powder
peanut butter
honey
Pulse it all together until the mixture starts coming together, roll them into balls, and BAM! you've got yourself a little treat! And there's room for customization too! Not a fan of peanut butter? Swap it out with almond butter. Or try cashews and cashew butter!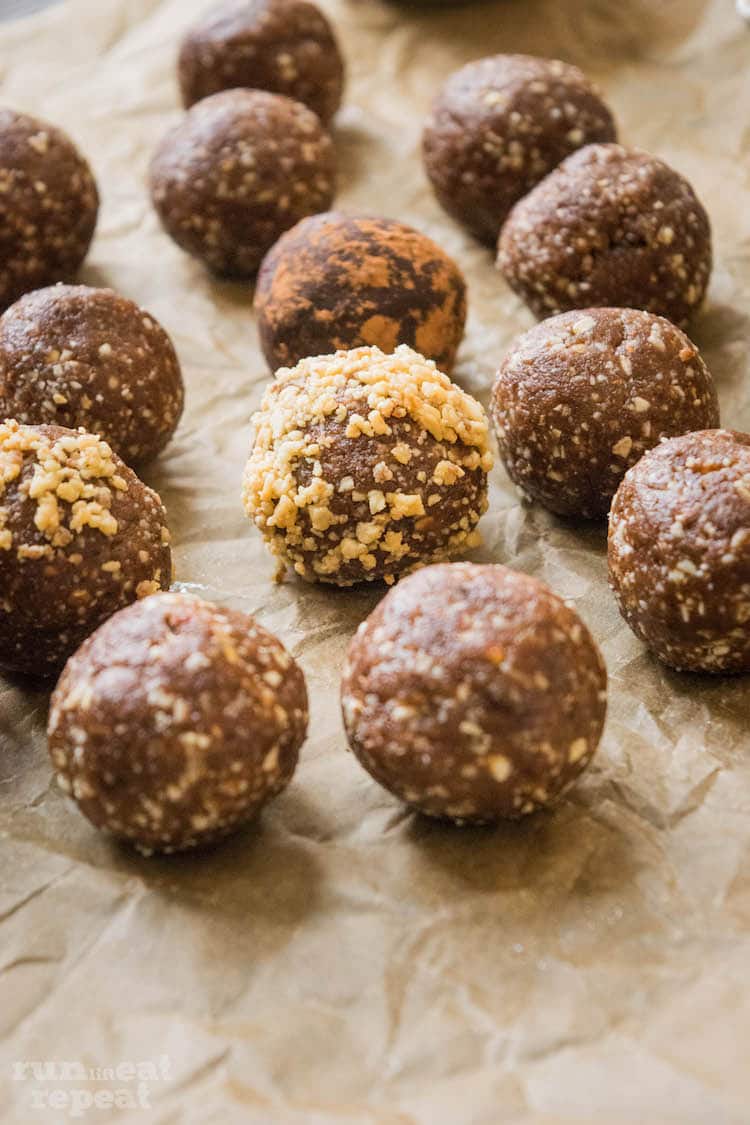 Brownie points for a healthier sweet tooth fix snack!
↑see what I did there?
PIN THIS recipe for later!
Next up, try these!