Daily Eats.
Workout — OTF (664 cals / 787 active cals.)
Breakfast — 2 slices of toasted bread, 2TBSP almond or any nut butter, 1/2 sliced banana, sprinkle of chia seeds, hemp seeds and cinnamon (~340 cals)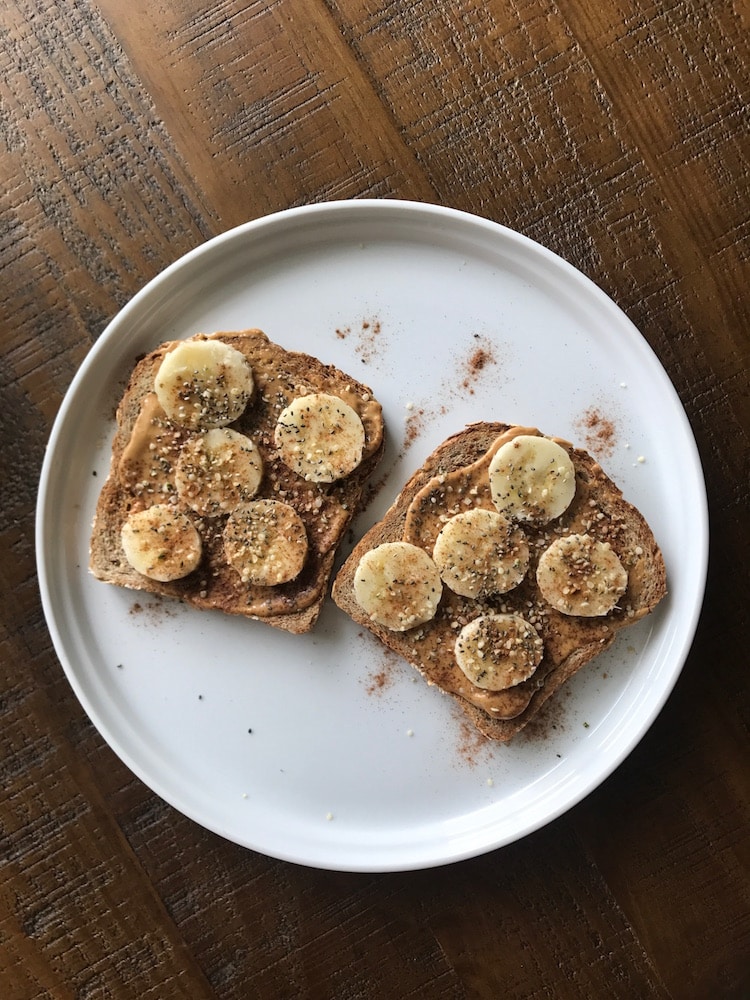 Lunch — Atlanta Bread Co. for the win. We all know I'm incredibly picky and they accommodated every bit of it – needless to say I'll be back (tomorrow.) I grabbed their Balsamic Bleu salad. I asked for no bleu cheese crumbles or creamy balsamic dressing (I just did olive oil/balsamic with s/p) and  I added cucumbers, grilled chicken and avocado. (~600 cals)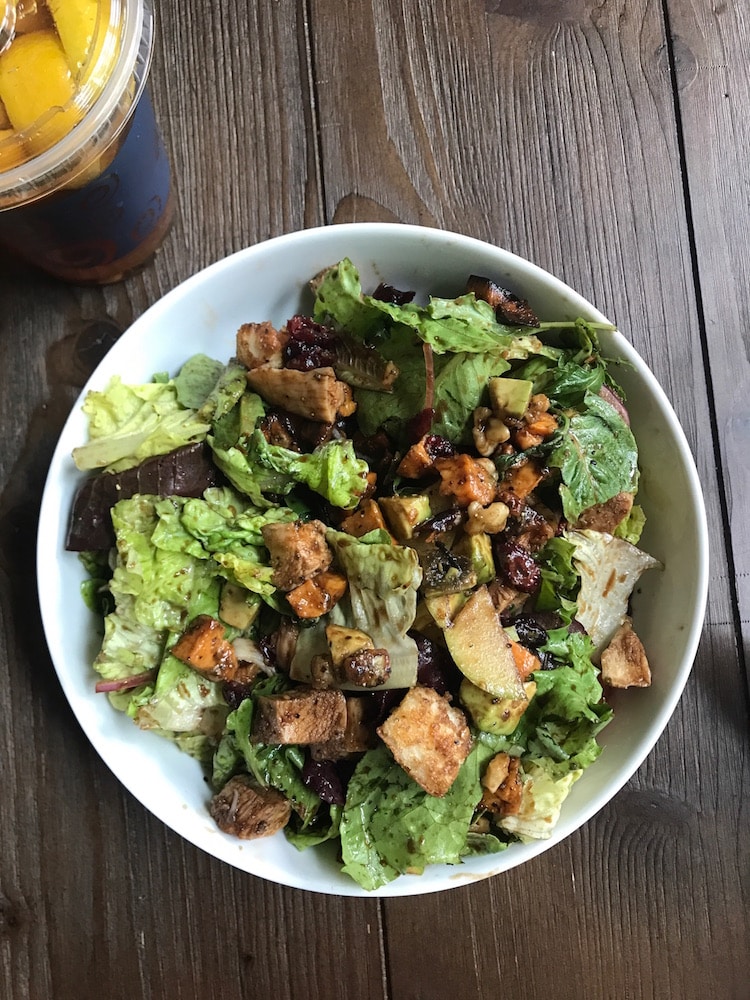 Snack — I had an insane sweet tooth so I snagged a Thinkthin Brownie Crunch bar (~150 cals)
Dinner — Since I wasn't really hungry, I had my favorite cereal (banana nut crunch) with unsweetened almond milk. (~200 cals) By the way, the secret to not eating a massive bowl of cereal… use a mug.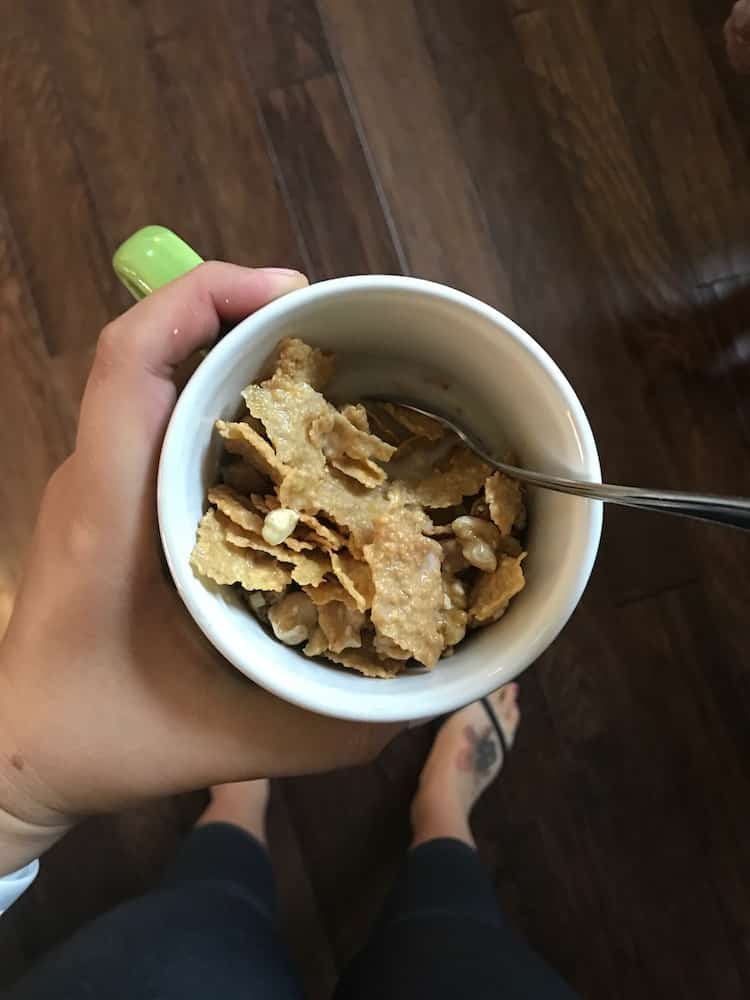 Dessert — Not gonna lie, I bought an entire thing of ice cream just to pick out the cookie dough. (~200 cals)
(Visited 62 times, 1 visits today)