Easy Skillet Turkey Pot Pie.
A lightened-up family favorite and perfect for leftover turkey or chicken!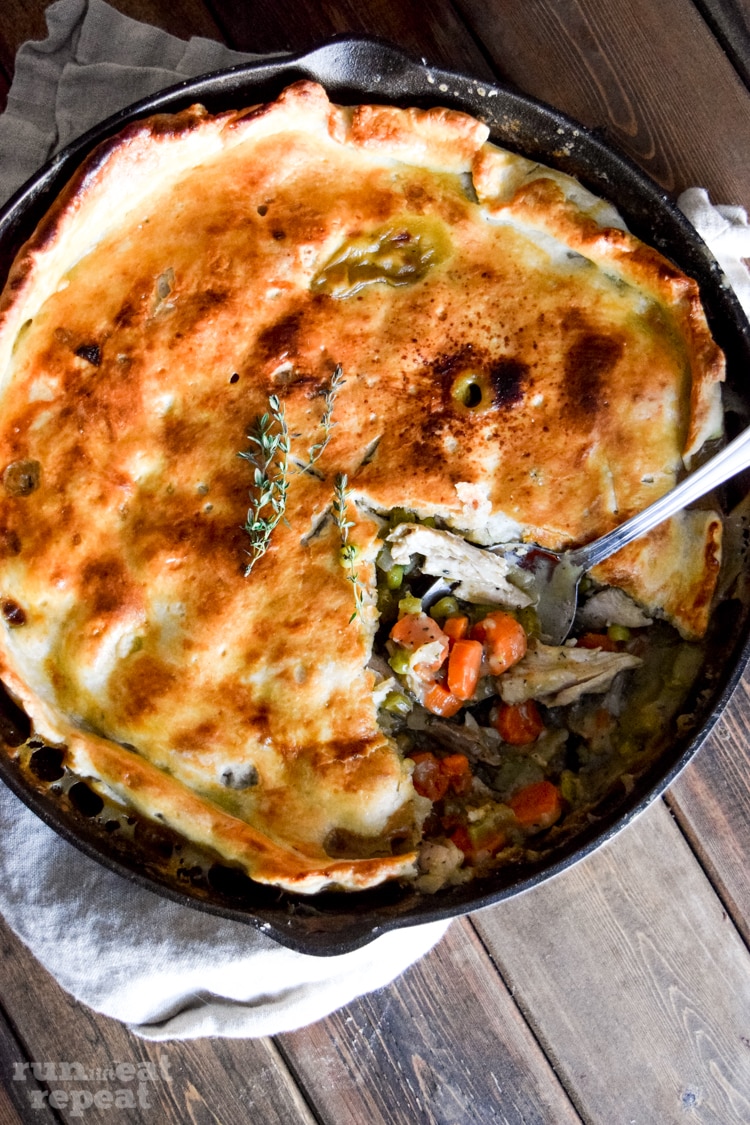 It's not quite the pie that we ate 34 slices of the other day, but it's a darn good pie— and that's all that matters.
If you're current situation is stacks of containers filled with turkey in the fridge then you've come to the right place. Good ol' turkey pot pie is one of my favorites and it's your saving grace today. It's one of those classic recipes that can be easily thrown together, one that the entire family loves, uses up excess in the fridge but one that some stray away from because of the calories.
I don't blame you.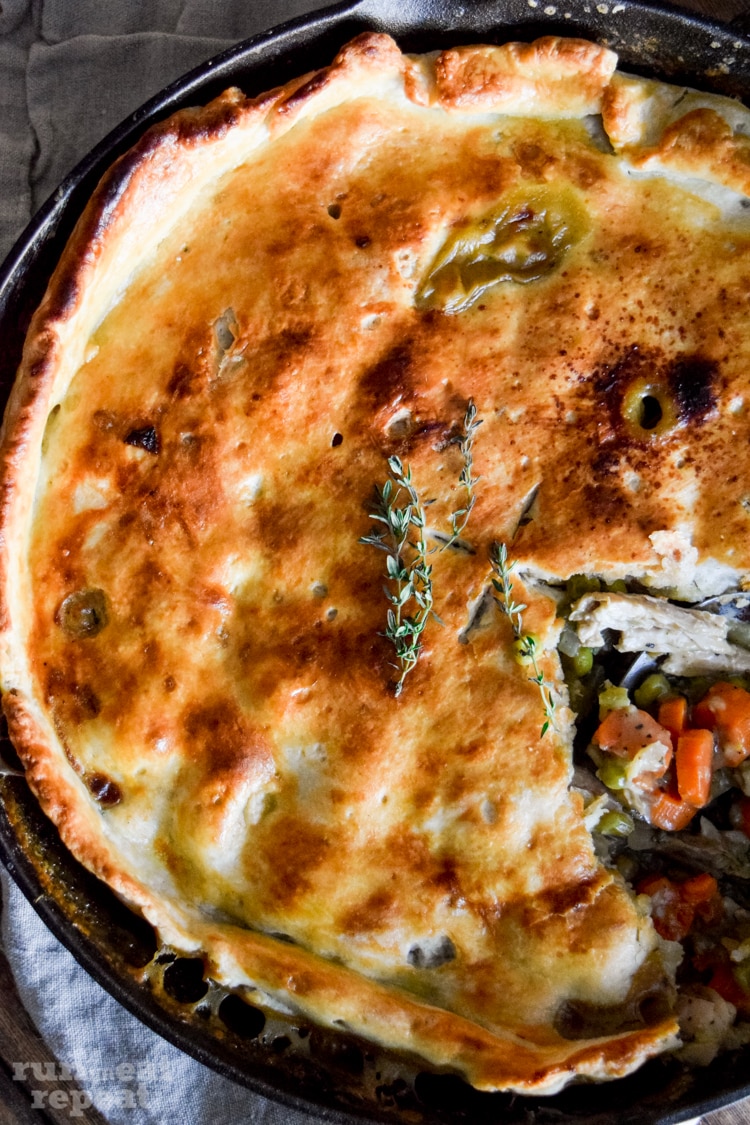 That's why today we're making a lightened-up version so there's no guilt. It's still packed with all the flavor that we're used to so no one will be able to tell the difference. I promise you.
This recipe has very few steps (make that pie dough ahead of time!) and gets rid of that excess turkey and veggies that are hanging out in the fridge.
prepare everything in 1 skillet
cover with pie crust
bake until golden brown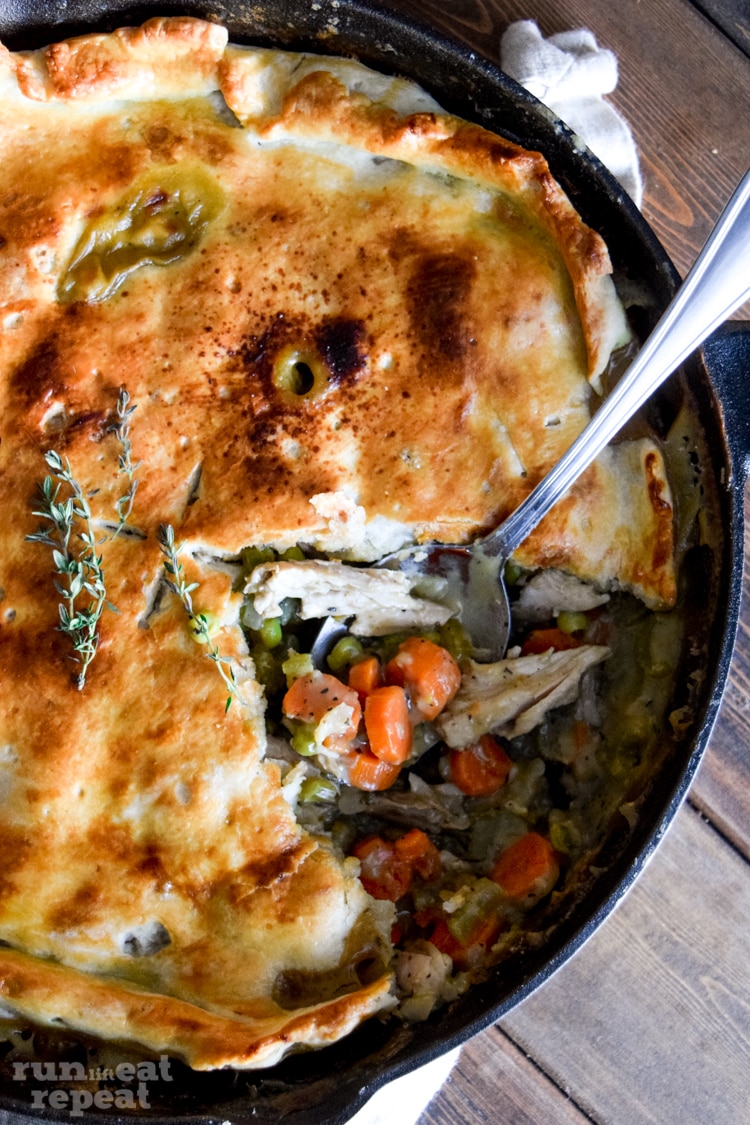 Ah that gravy is perfectly thick and we didn't even use milk! 
So there it is! 1 pan. Lightened-up. Packed with flavor. Much less calories. Your pants will thank me later, especially after that Thanksgiving meal.
(Visited 80 times, 1 visits today)