Healthy protein packed bites made from just 5 simple ingredients! Perfect on-the-go snack!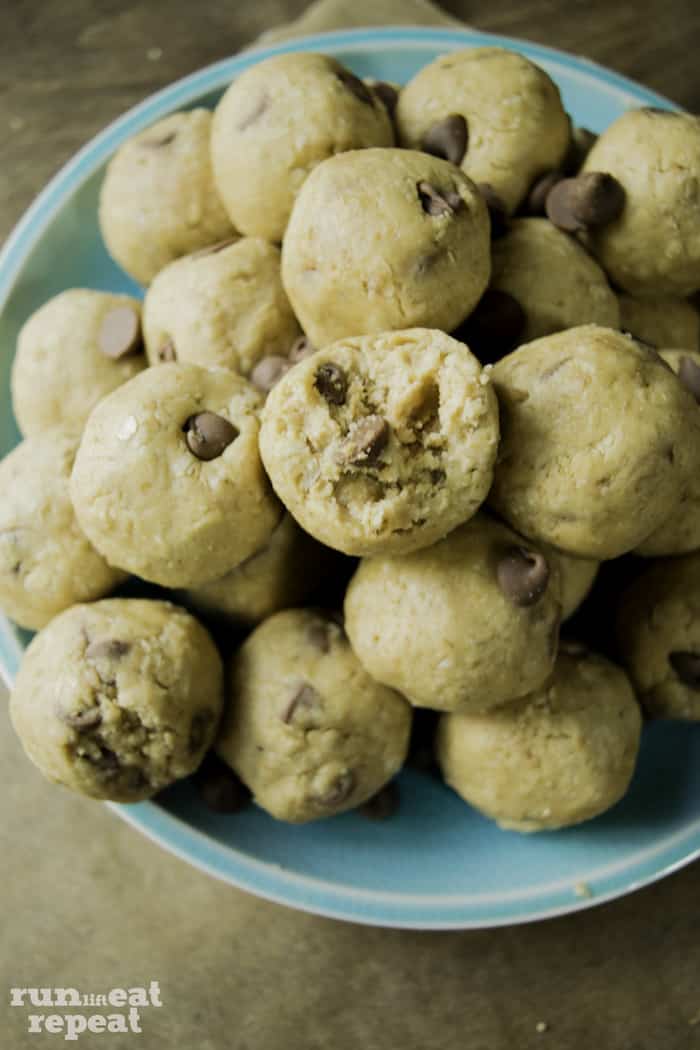 Meet my favorite snack.
Made with only 5 ingredients.
5 ingredients that you most likely have in the pantry right now.
And 5 ingredients that you can actually feel good about eating.
BOOM.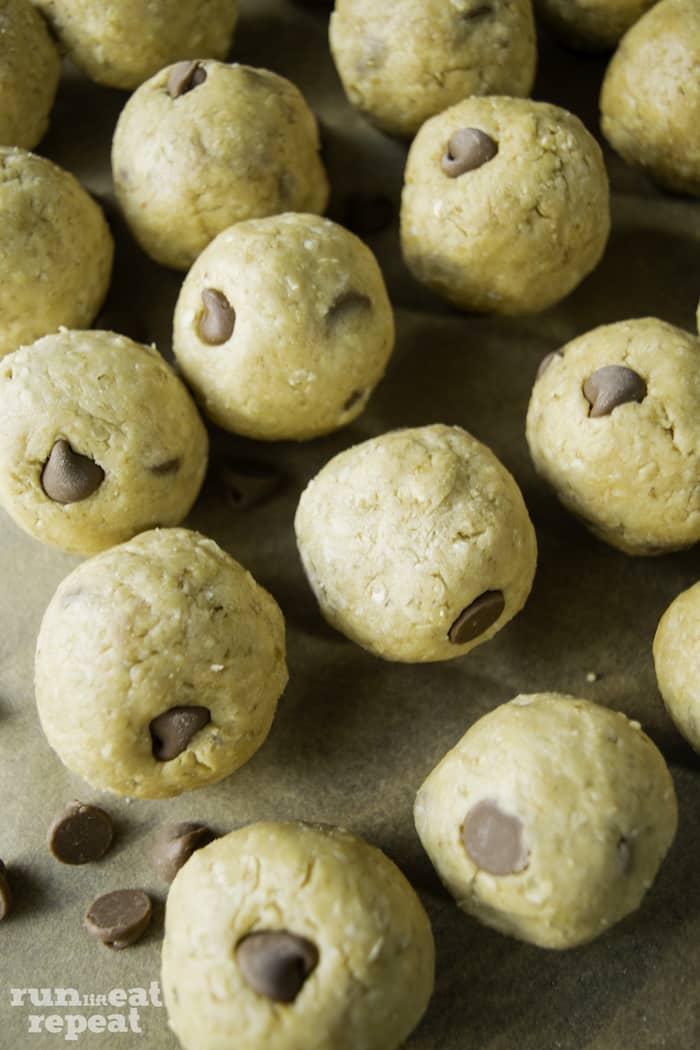 After each workout our bodies need to be replenished. Consuming a snack within an hour of finishing a workout ensures that the proteins and nutrients that we're digesting are being utilized efficiently.
I typically grab a protein bar of some sort, but those things have a price tag of $2+. As convenient as it is to buy them, it really starts to adds up. By making my own I not only save money, but I also have complete control over the ingredients.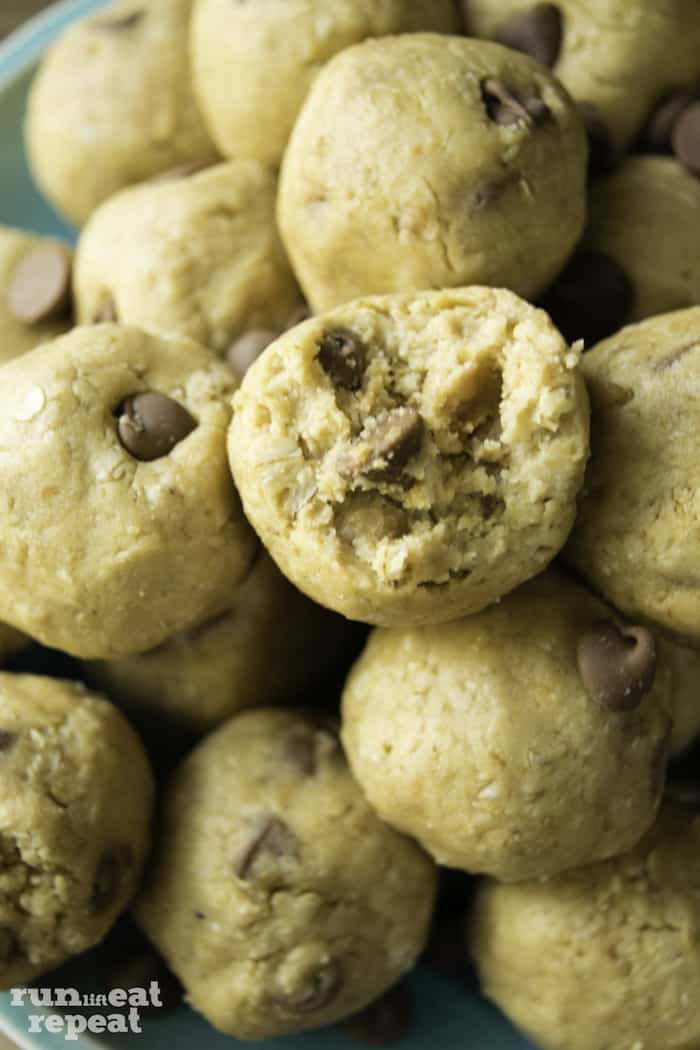 There is no added sugar (chocolate chips are a little treat!), oil or butter.
You don't even need to turn on the oven.
1 bowl. 5 minutes.
There's nothing better than that.
And finally, the moment you've been waiting for: recipe in video form! This was a first from me, tons learned and more to come!
Note: Using Spark Nutrition Recipe Calculator when making 14 bites without the chocolate chips these come out to be about 105 calories and 9 grams of protein. I ate one in the morning and was filled until my mid-morning snack!
Wesley was not interested in helping me record this. (horrible picture, I know.)