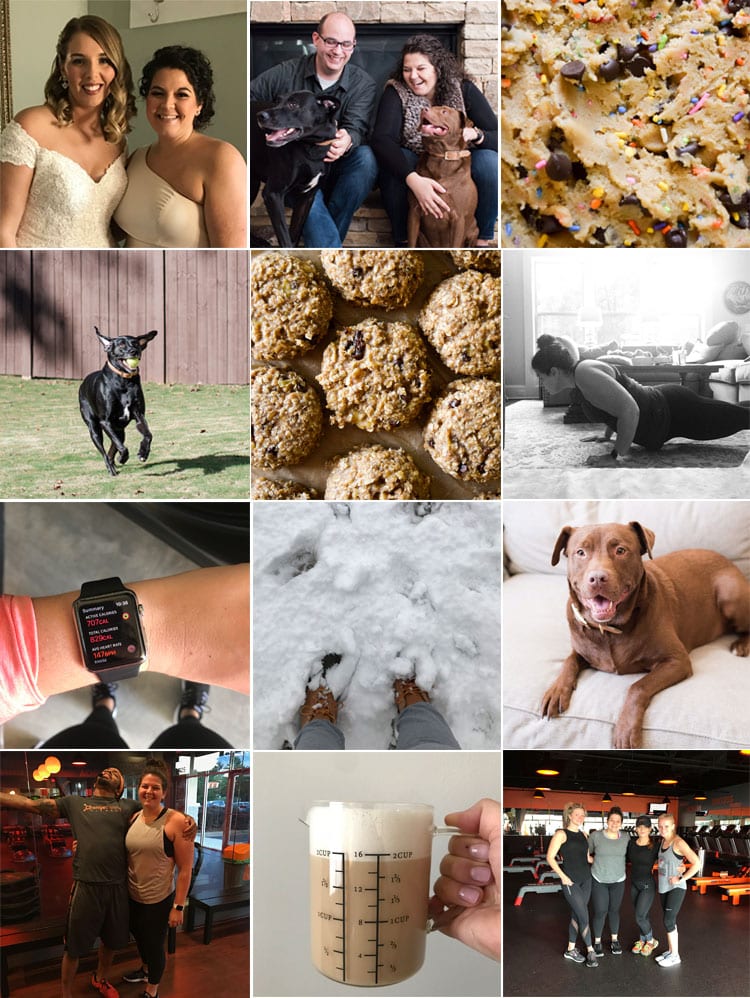 With the start of the new year, there's opportunity for us to take a step back to reset.
I try to make it a priority to physically write down my goals for the upcoming year – it's worth mentioning that I hate calling them resolutions because that has such a negative connotation that comes with it. Rather than wanting to implement change, I want to be better and achieve more, to be challenged often, and for that, the word "goals" is much more fitting.
On a personal level, there's a few things I'd like to tackle in 2018. It seems like life lately has been in the live-to-work cycle, and as much as I love it, it's not realistic long-term (for my marriage and sanity). I'm at the point in my life, late twenties, where I still want to hustle and work hard, but getting into the work-to-live cycle makes a bit more sense – it's all about working smarter. I feel like when I actually stop and look around life completely passes by me. I've been married over 2 years now? I'm about to turn 29? We've been in our new house over a year? How? When did all this happen? I need to remind myself that I have total control over what I commit myself to and how I spend my time.
With living in such a technology focused work, disconnecting is a priority. Making myself available 24/7 for work, or family, friends, this blog, or social media, it exposes more stressors than I need and it prevents me from refocusing and recharging. There's no need to be "on" all the time, no matter what. And while this gets me every year, it won't this year.
The past few months have been a bit rough for me due to some health issues that I have no control over and unfortunately it effects my workouts. It's not that I can't workout, it's that I don't feel like I'm getting a good workout because of a variety of symptoms I'm having. It's a downer knowing paces I worked so hard for over the last 2.5 years are no longer. I'm working hard to get out of this funk and reminding myself that I just need to commit myself 100% and dive back in. That "me time" is not only is a stress reliever but it also helps with my creativity for this blog – it's a win-win situation.
1.5 months?! That's how long it's been since I've written on here. The break wasn't intentional but it did help me realize that this little corner of the internet is an outlet for me and there are a lot of you that look for content. It's pretty amazing the amount of people that have reached out to me over the last 2 years, the emails, the messages, it makes me realize that I need to continue to share my journey with you – the struggles, the triumphs, the non-scale victories, the recipes, and just real life stuff.
Take a point to listen to motivating and inspiring podcasts and speeches. So far this one has given me chills and this I listen to on the daily.
On a relationship level, this is at the top of the list. In the 7.5 years that we've been together, it's been a non-stop adventure, and while I absolutely love that we're in it together, we need a break. With moving from Philly to DC, getting a place together after knowing each other for 4 months, the spur-of-the-moment move to Atlanta, getting engaged, getting married, friends getting married, building a new house, buying that house, the unexpected loss of my father-in-law, new jobs, and late nights/early mornings for work – it's been a lot and a bit exhausting. To sloooow things down a bit we're planning mini-adventures, just the two of us. Travel, hiking, date nights, cooking new foods together, movies on the couch, concerts, lake trips, taking the dogs for a walk, eating cookie dough from the bowl.
On a blog level, (1) commit to a realistic content schedule – TBD!, (2) step outside my photography comfort zone and (3) incorporate new recipes for GF and DF. I've already started on working on a schedule that makes sense but that will also keep you engaged, as well as working on new recipes and starting to challenge myself for photos. Stay tuned!
While 2017 had some pretty high points – my sister got married, one of my best friends got married, and the other is expecting her first child – a baby BOY! – it was a struggle for me towards mid-year encountering something that I never thought and later. And while 2018 has started off a bit rough, I plan to hustle, take breaks, disconnect, stay inspired, use this platform as an outlet, and push through.♥
What are your 2018 goals? Share them so we can keep each other accountable.