It's safe to say this is my very favorite recipe. Incredibly moist and jam-packed with chocolate chips. Nothing better!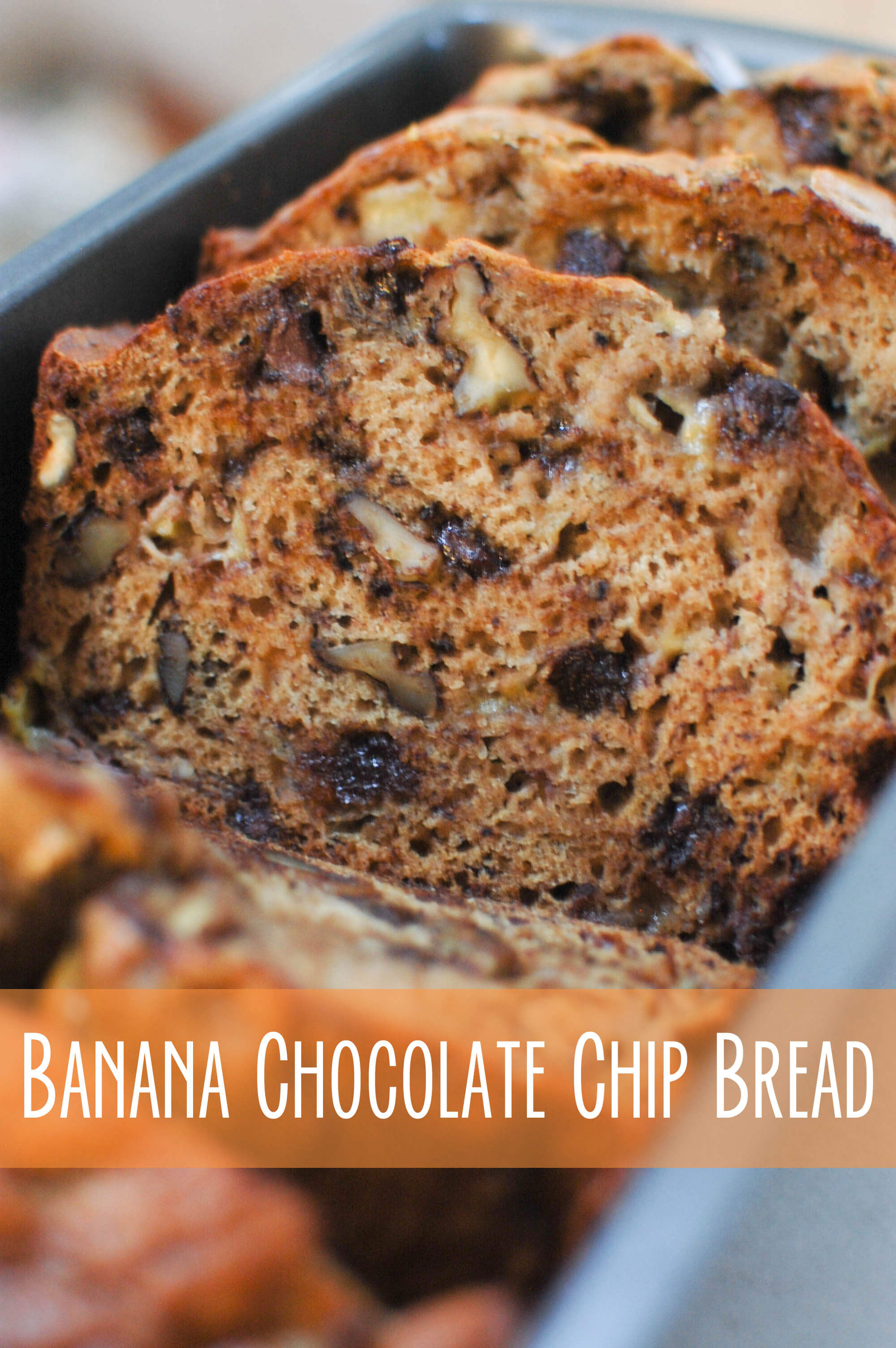 I'm blogging from the car to pass the time. We're headed up to the Poconos for the weekend for our combined bachelor/bachelorette getaway. With a 12 hour car ride I felt it was necessary to make a treat. I saw extra ripe bananas sitting on the counter and immediately knew I needed to pull together banana bread.
My mission was to make an incredibly moist but not dense bread. It's not as easy as you think.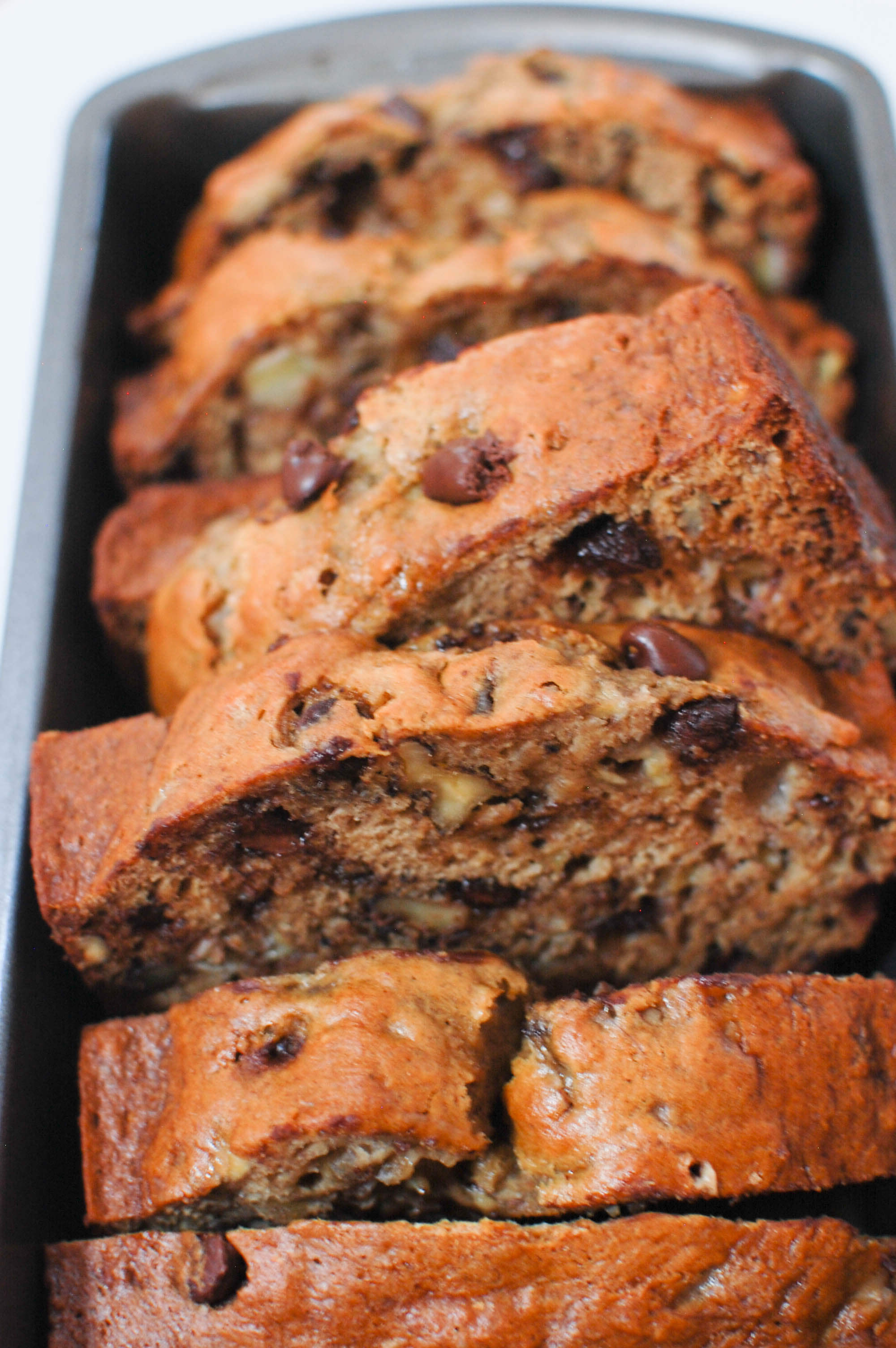 To start off, you'll need 4 large bananas. It seems like a lot, and you're right, it is. But, more bananas equals more moisture. I'm down with that. I also used a combination of white and brown sugar. Brown sugar is the secret to a soft and moist bread. I was on the path to success.
I'm just saying… the batter is addicting. Quickly pour the batter into the loaf pan before you devour it.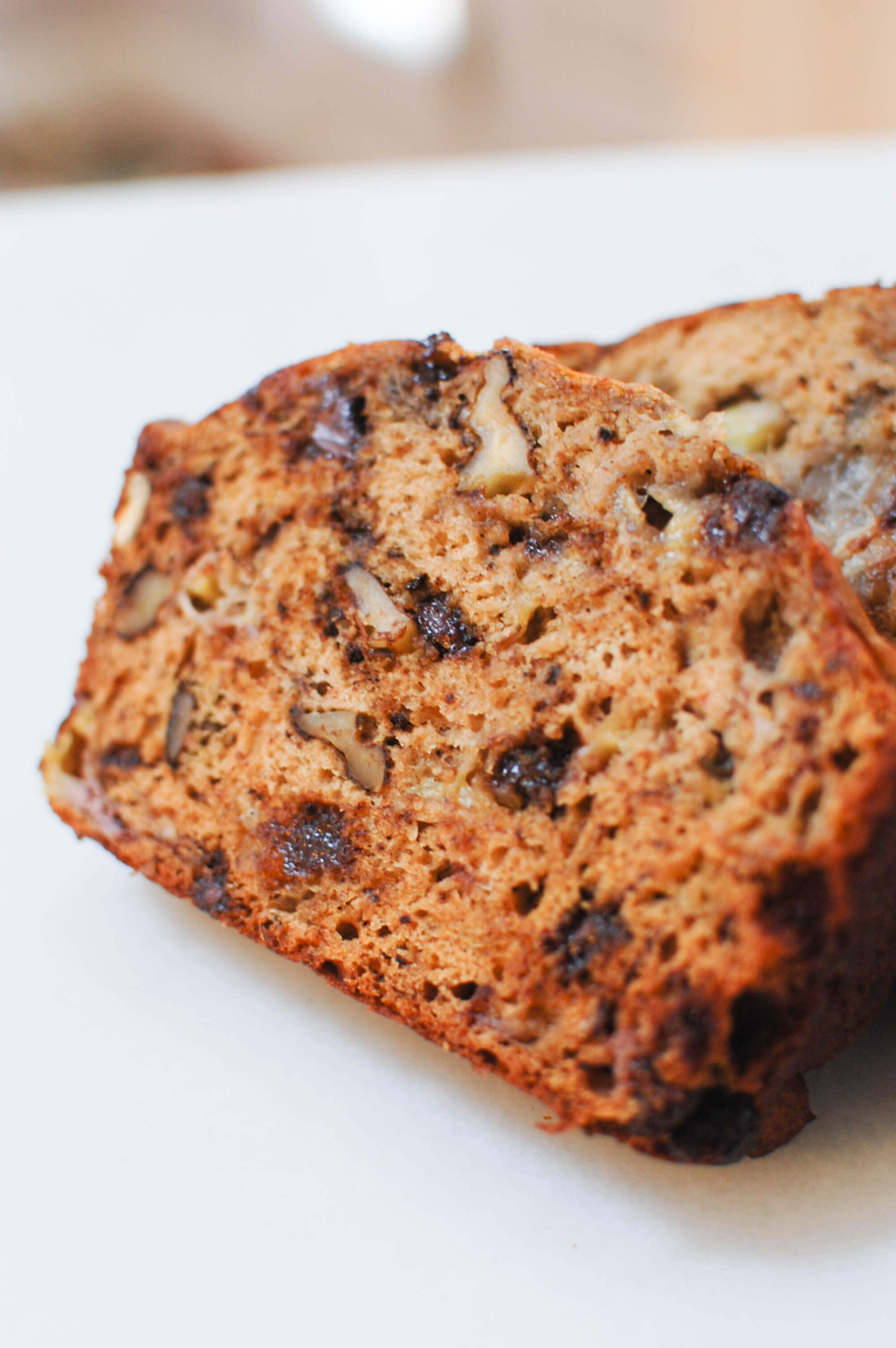 This bread the perfect texture. Incredibly moist and tender with the perfect amount of sweetness.
Anddddd… there you have it. My favorite banana bread recipe. Try it out and let me know what you think!