Made with wholesome, healthy ingredients. You'd never know that there's no butter and refined sugar!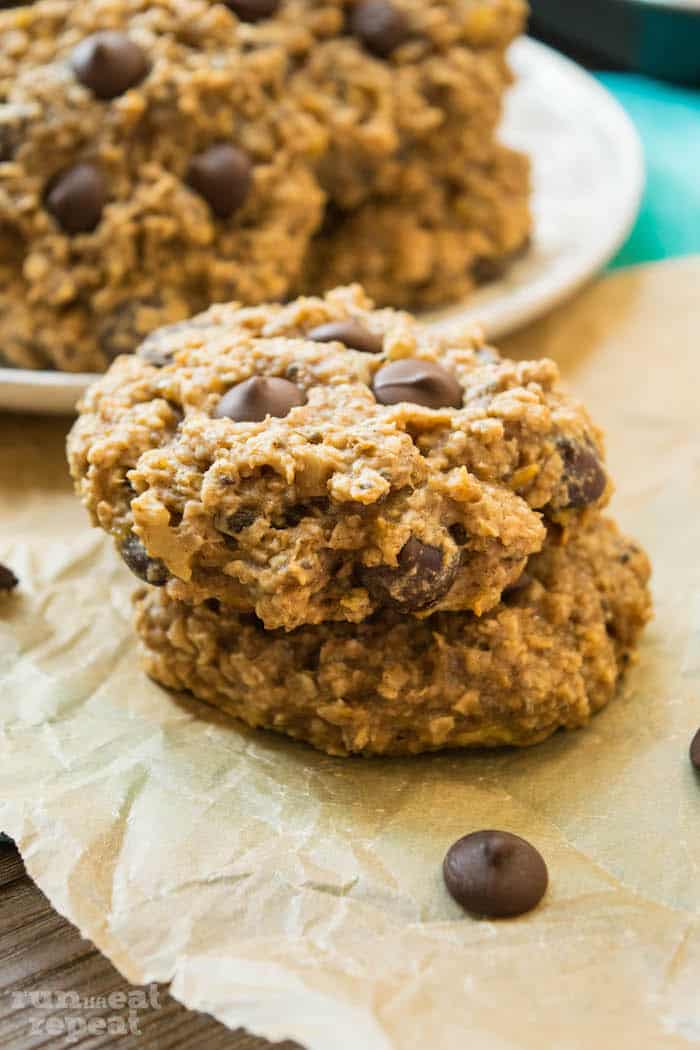 Good morning!
It's been a week since the election— 7 days of a deeply divided country. I'm saddened by what I see each day on the news and social media. Regardless of who you stand behind, I sincerely hope that we can work together to lift up the good in this country, and most importantly, within each other. We all deserved to be loved and respected. But if there's one thing that we can all agree on right in this moment, it's... cookies.
Cookies solve all problems.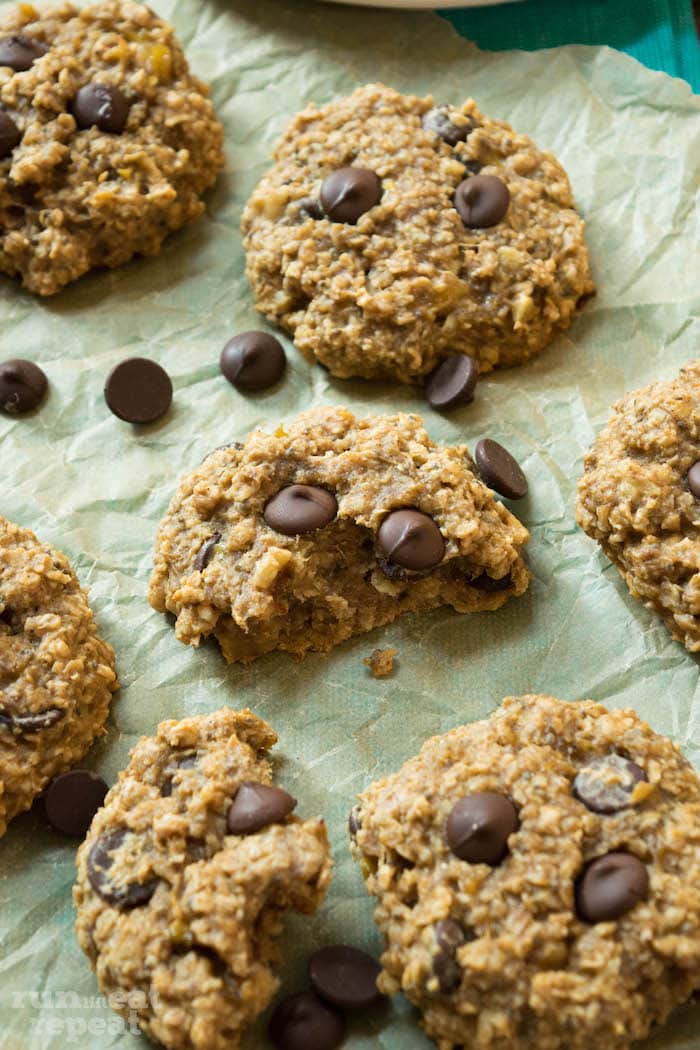 Especially cookies that are made with whole grains, no refined sugar, no oil, no butter and actually taste good. Yep, you read that right. Don't believe me? I've made two batches in 2 days and I'm waiting for more bananas to turn to make more. I even got a text from Chris, "Omg those cookies were amazing. Who knew you could have cookies for breakfast!?!" Win.
The truth is: with the holidays just around the corner— Thanksgiving is next week?!?!— healthy eating is a top priority especially if I want to hit my goal this year. I swapped up my workout routine a bit earlier this month to incorporate more lifting so I need hearty breakfast/snack options at all times.
"Healthy" is a pretty broad term. What might be healthy to on person may not be to the next. But a cookie with pure ingredients, naturally sweetened that has some serious staying power is a winner in my book.
And look how thick, chewy and soft these are!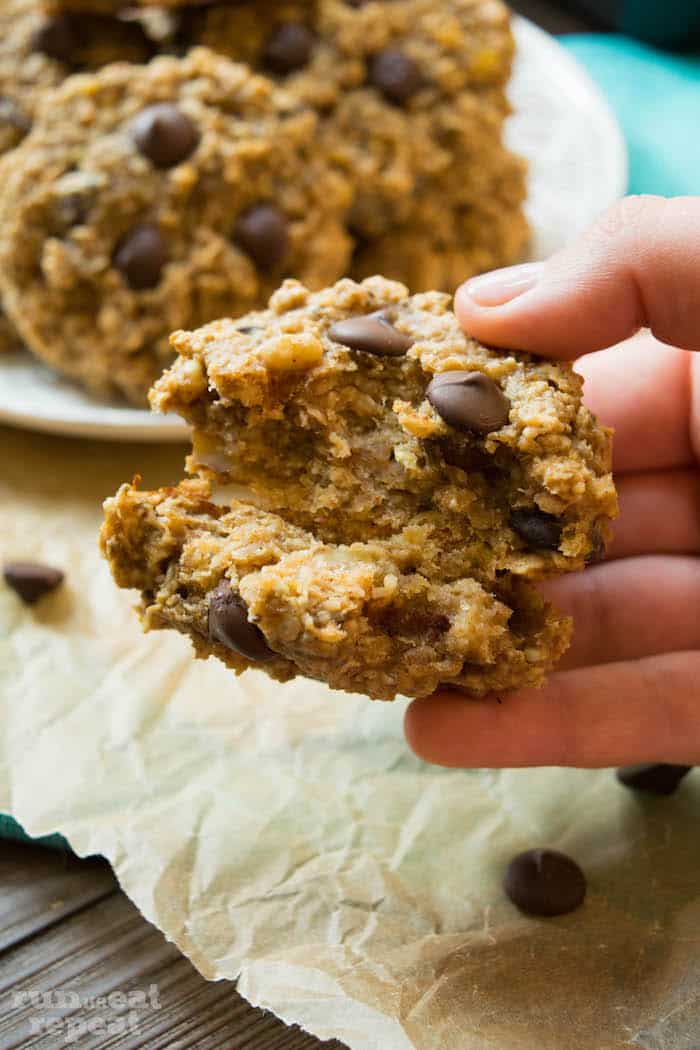 I plan on making a few batches each month because they are not only delicious, but so easy to make. One bowl. Drop onto a cookie sheet. Bake for 14-15 minutes. That's it.
Grab 'em while you can!