Look at that p-a-s-t-a with delicious pesto! ↓
(mouthwatering)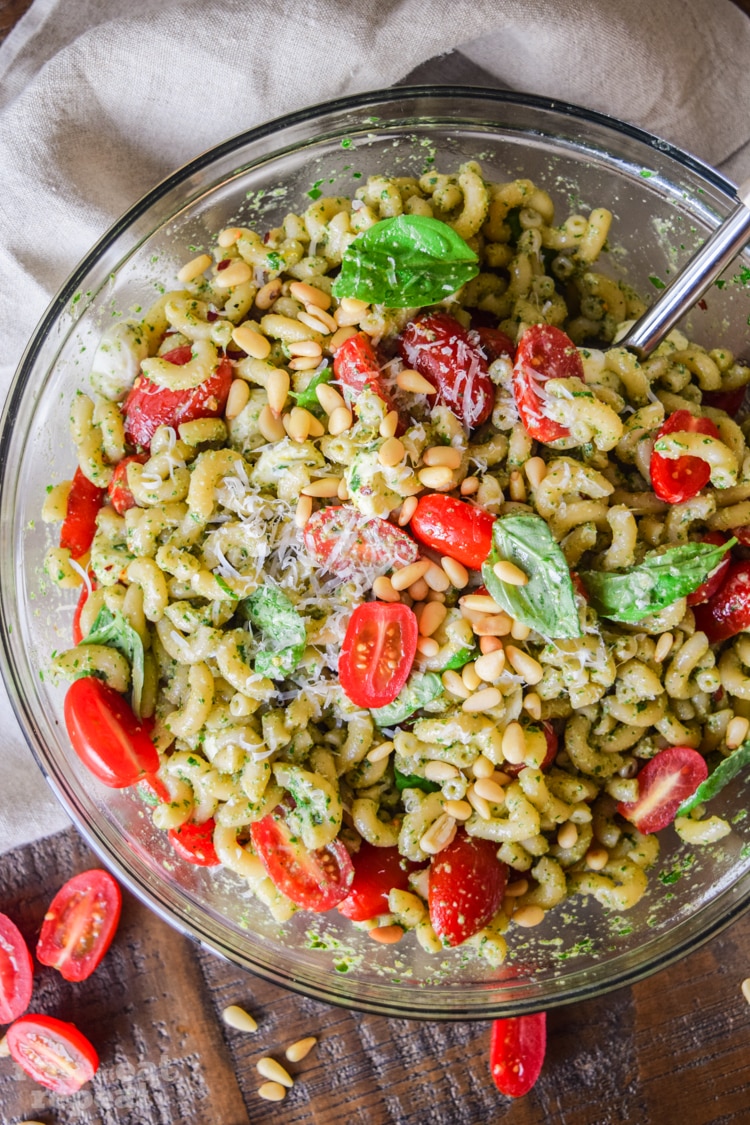 Last week was the unofficial start of summer: pool/lake days, loads of watermelon in the fridge, and BBQs just about every weekend. As those burgers and dogs are on the grill, their trusty sidekick is nearby– pasta salad. My favorite kinds are ones that are light, bright and fresh flavors on those hot summer days.
This basil parsley pesto is my new favorite. I pulled it together a few weeks ago after cleaning out the fridge and it's now a staple in the house. I instantly starting thinking of different ways to add this to weekly dinners– try it on grilled chicken, add it on pizza, smear it on crackers, or pasta! The possibilities are endless!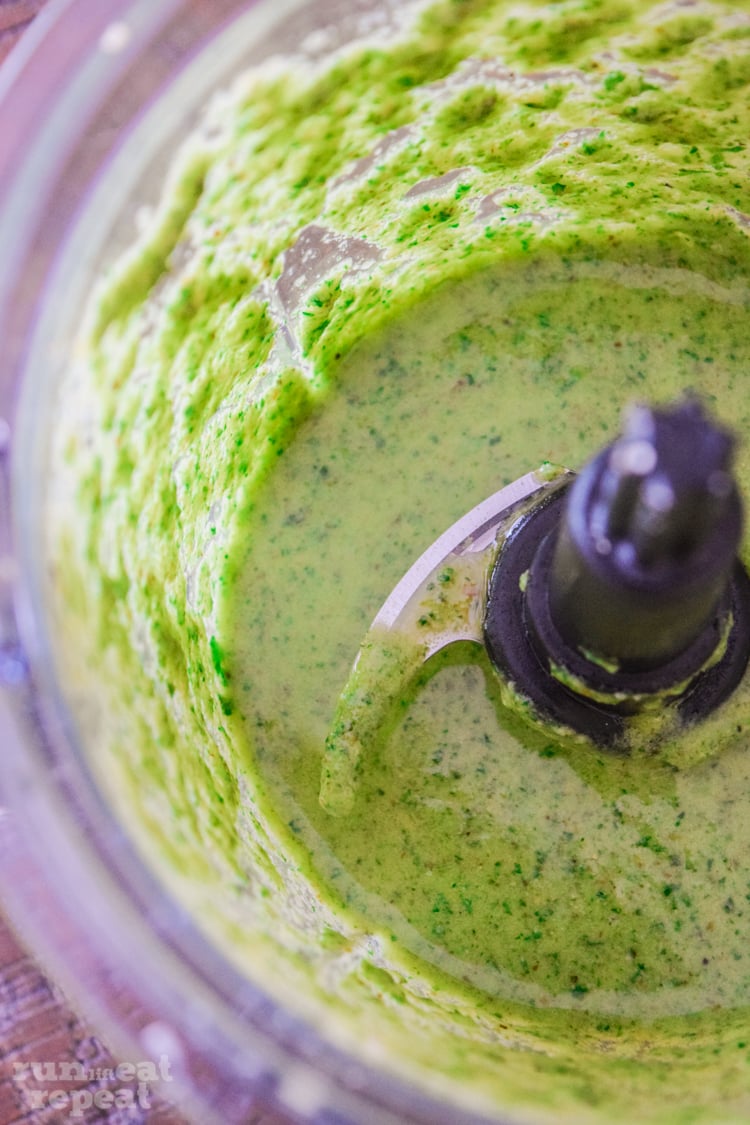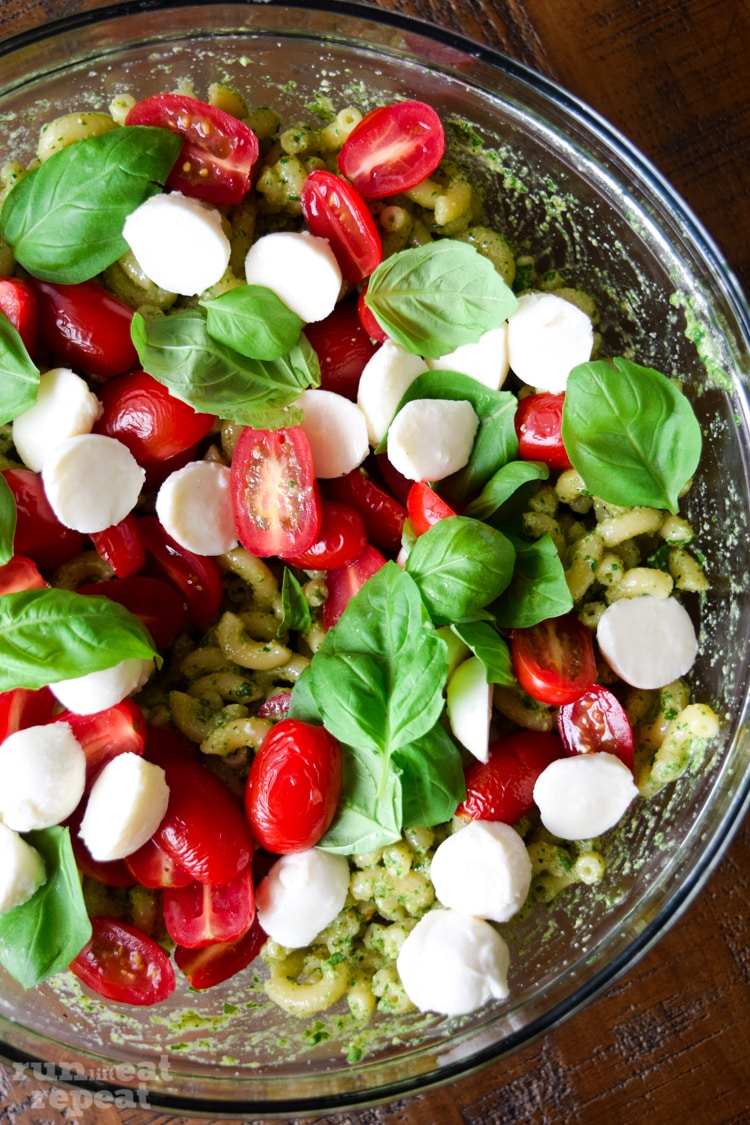 With summer here, this pasta salad takes advantage of the abundance of fresh basil and cherry tomatoes. To it, I add a some chopped walnuts or pine nuts for that added crunch. I'm a texture person– all the texture.
We devoured this in just a few days– one night I added chopped grilled chicken. It totally gets better as it sits because the flavors have time to mingle and seep into the pasta. It's that go-to recipe that you can make 1-2 days before that BBQ and friends/family will be asking for the recipe!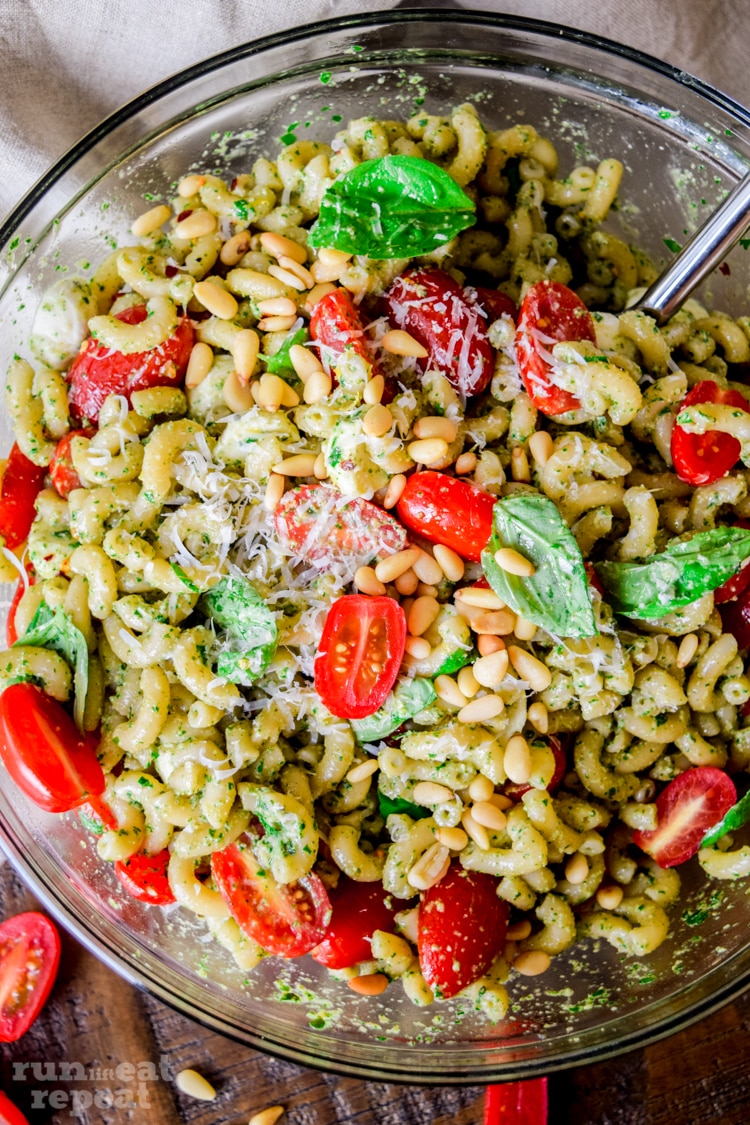 Thank goodness for easy pasta salad recipes. This is a for sure staple this summer!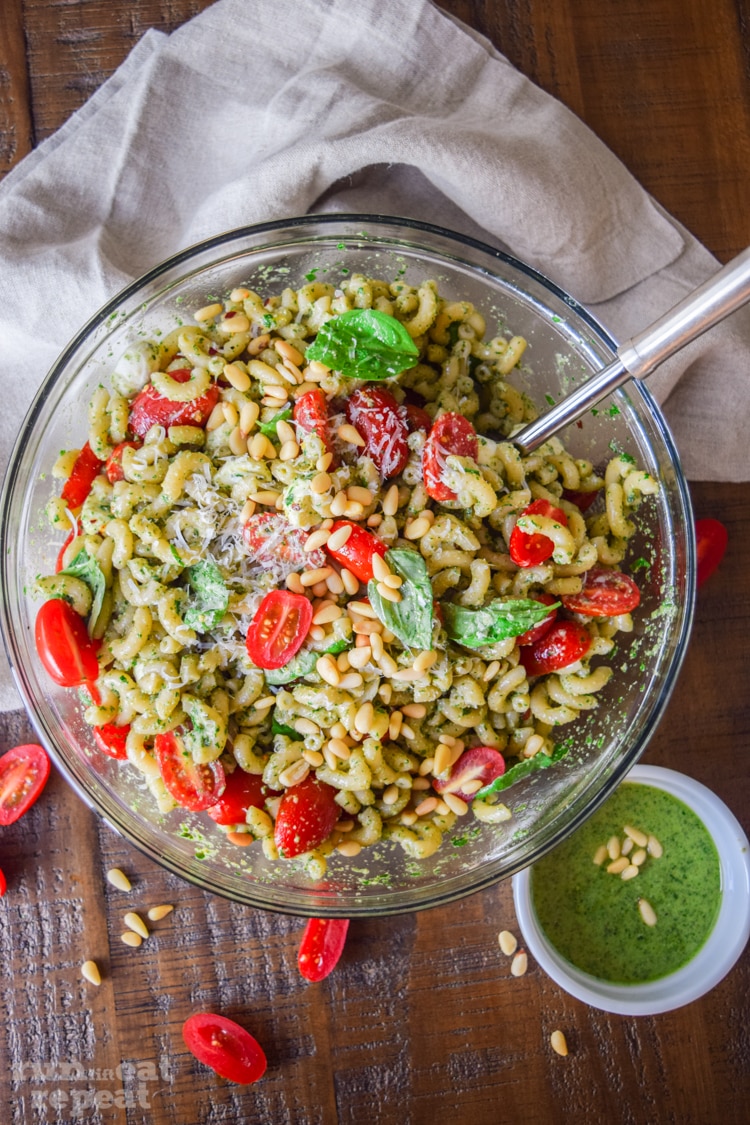 PIN IT for later!