This shop has been compensated by Collective Bias, Inc. and its advertiser. All opinions are mine alone. #KashiPlantPower #GOTOGETHER #CollectiveBias
A smoothie filled with protein and berry loaded. Pure goodness.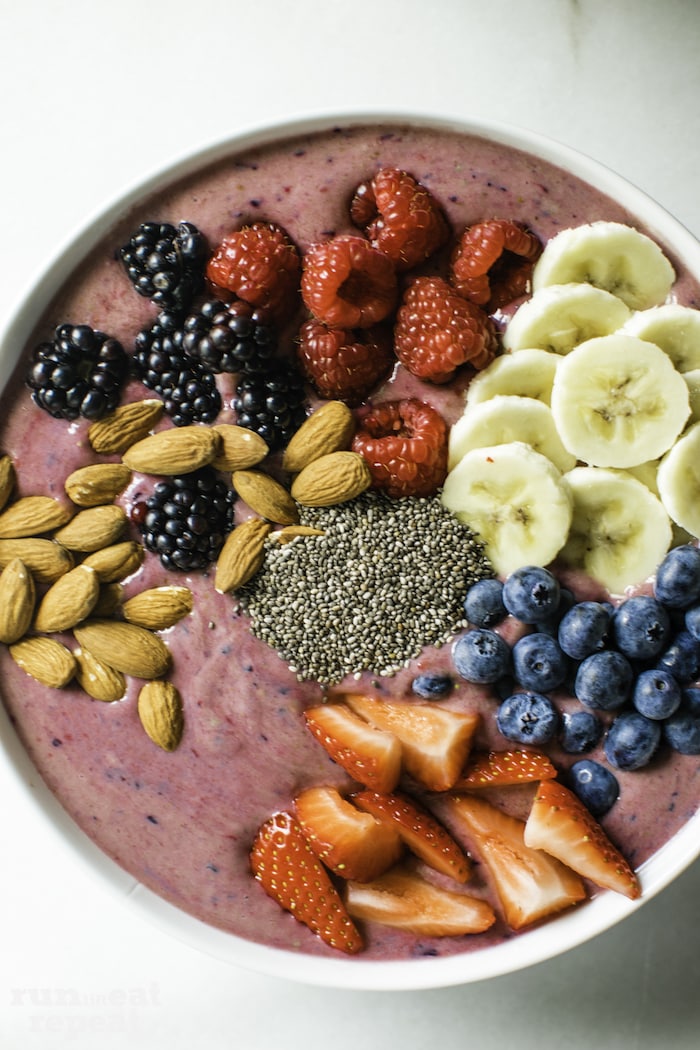 How ya doing today? So this morning, I'm eating this "let's erase what I've eaten the past few days" smoothie bowl. This Berry Protein Smoothie Bowl is pure goodness; the protein and tons of fresh berries give you all the good feels and helps you feel instantly energized.
Just what I needed today.
It's my go-to smoothie recipe that I whip up after a workout or a few days of not-so-great eating. One thing I always make sure to add, protein. It's imperative especially after a workout.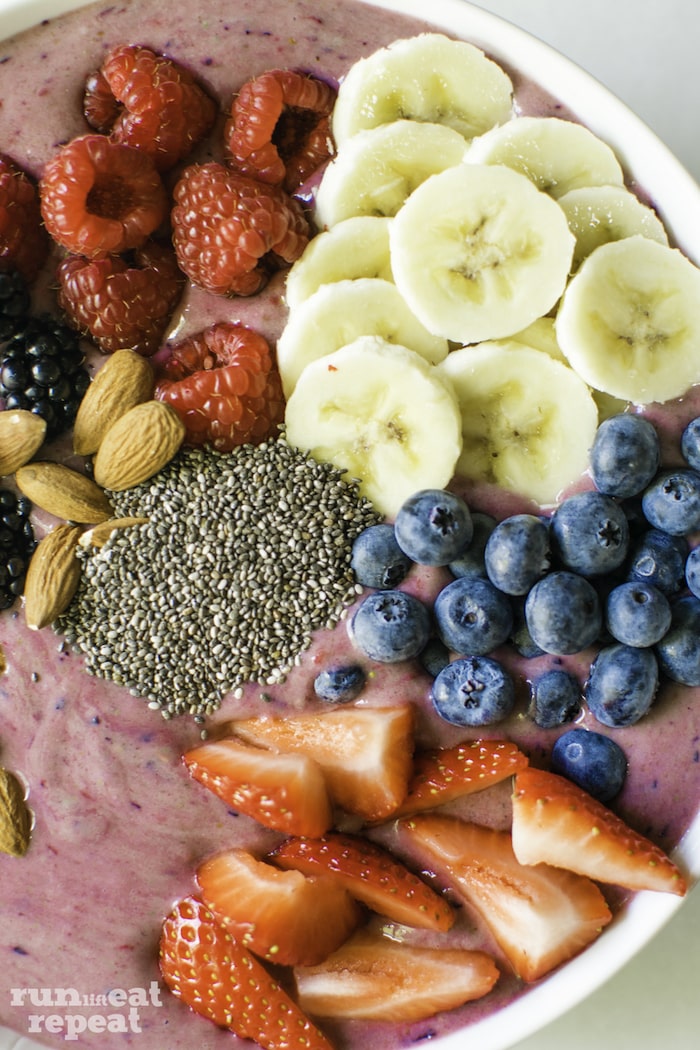 Why I love Kashi.
I've been a fan of Kashi for as long as I can remember: cereal, bars, granola, etc. I love them all.
Recently, Kashi introduced two new lines of plant-based powders: Kashi® GOLEAN™ Plant Powered Shakes and Kashi® Organic Breakfast Superblends. Both are gluten free, vegan, and have the mix-and-go verstility that will work with any routine.
I particularly have ground to adore the Kashi® Organic Breakfast Superblends (flavor: Rise & Shine Vanilla.) Why you ask?
USDA Organic
Gluten Free
Vegan
15-16g of diverse plant protein
You can now get both at Target.com AND can use the promo code: TGTKASHI to get  $10 off one (1) Kashi Protein Powder (GoLean or Kashi) !!!!
Now, let's chat about this bowl business here.
I know I'm crazy. The girl who used to hate smoothies; I have now joined the love of smoothie bowls because duh, so pretty. It's cool, creamy, thick, and every bit of refreshing. To me, smoothie bowls are a meal; a giant bowl of fruity goodness topped with 34213 goodies on top. Texture♥♥♥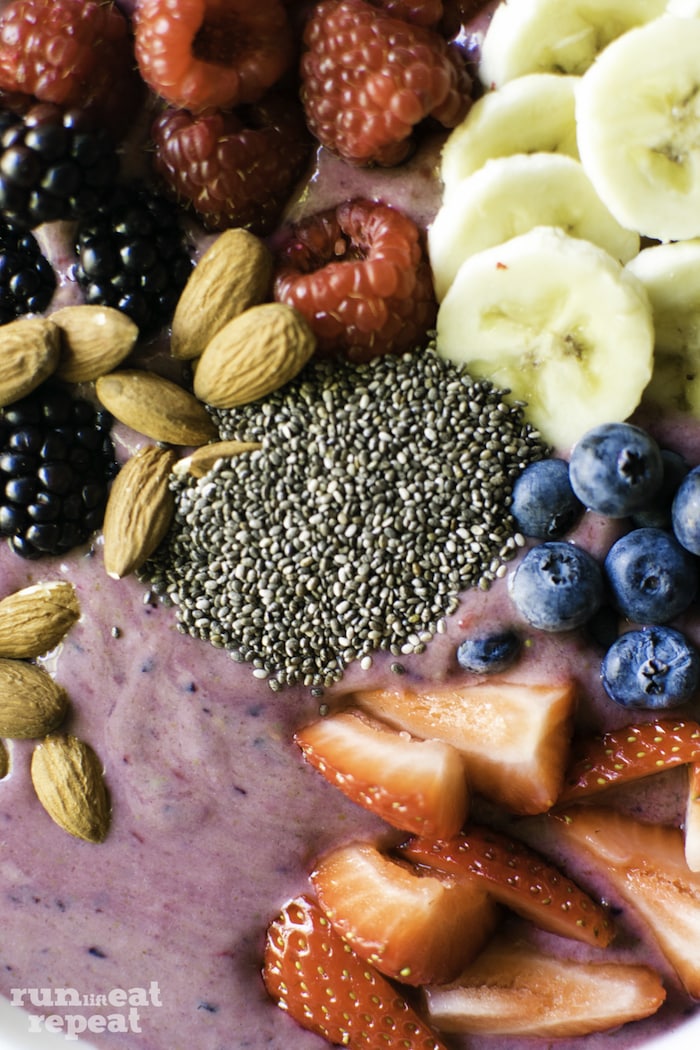 This recipe is very forgiving. I like to mix and match different fruits that I have on hand, but berries…. berries are my favorite. Today's vibrant smoothie bowl is made from frozen banana, Greek yogurt, almond milk, strawberries, blueberries, raspberries, blackberries and a touch of honey to tone down the tart fruit. The frozen banana and Greek yogurt makes it incredibly creamy while the fruits add flavor, and the almond milk makes it perfectly smooth.
Something about this smoothie bowl just makes you feel awesome inside and out. Let's conquer the day!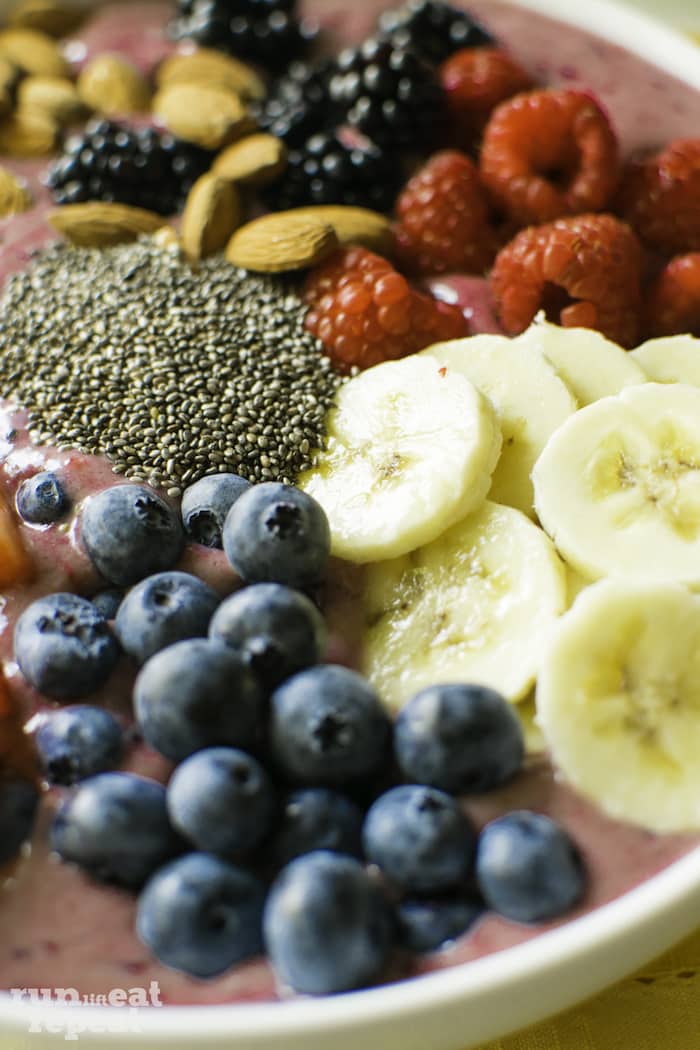 PS. Don't forget to use the promo code: TGTKASHI to get  $10 off one (1) Kashi Protein Powder (GoLean or Kashi) at Target.com!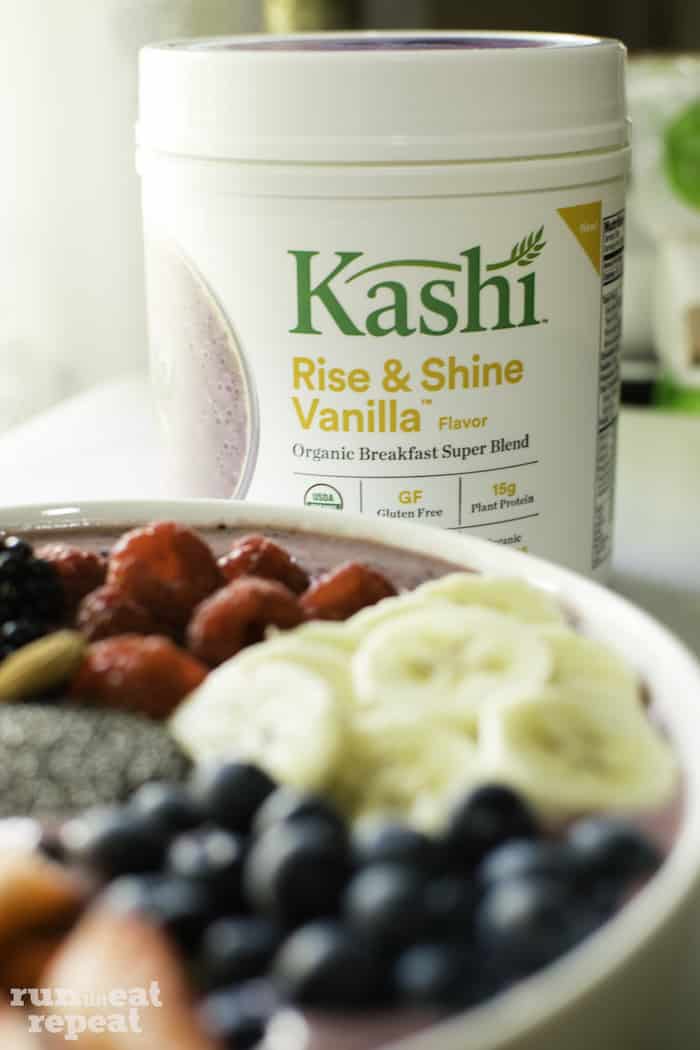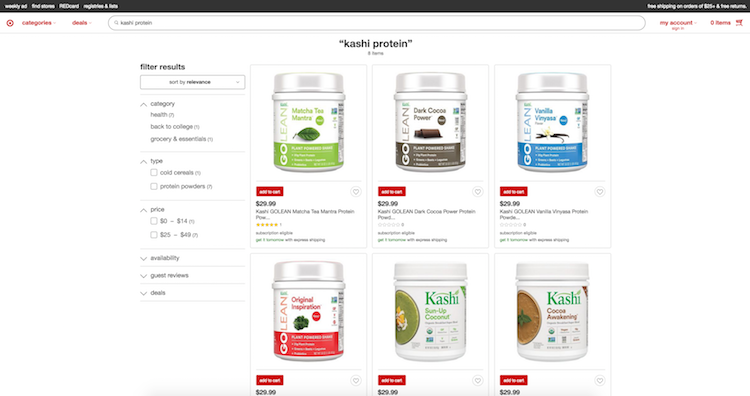 See more breakfast ideas.
Be sure to follow Kashi on Facebook, Twitter, Instagram and Pinterest!
Q: What's your favorite smoothie bowl? And what toppings to do you add? I'm always looking for new flavors/toppings!