A super simple recipe for an easy, no-mixer required, soft and chewy chocolate chip cookie recipe!
Hi hi! Another rainy Monday here in Atlanta. How was your weekend? Did you do anything fun? My mama was in town.
Before I start, let's talk about what I had to go through for this cookie. You see, I perfected a chocolate chip cookie recipe months ago. It was thick, the all-time chewiest with chocolate chips in every bite. But, then I lost the recipe. I have no idea what I did with it or where it went, but it's gone. Over the last month I was determined to make this cookie again. I've tried about 10 recipes (ask Chris) and I've tested this recipe over, and over, and over again to ensure this is truly the best of the best.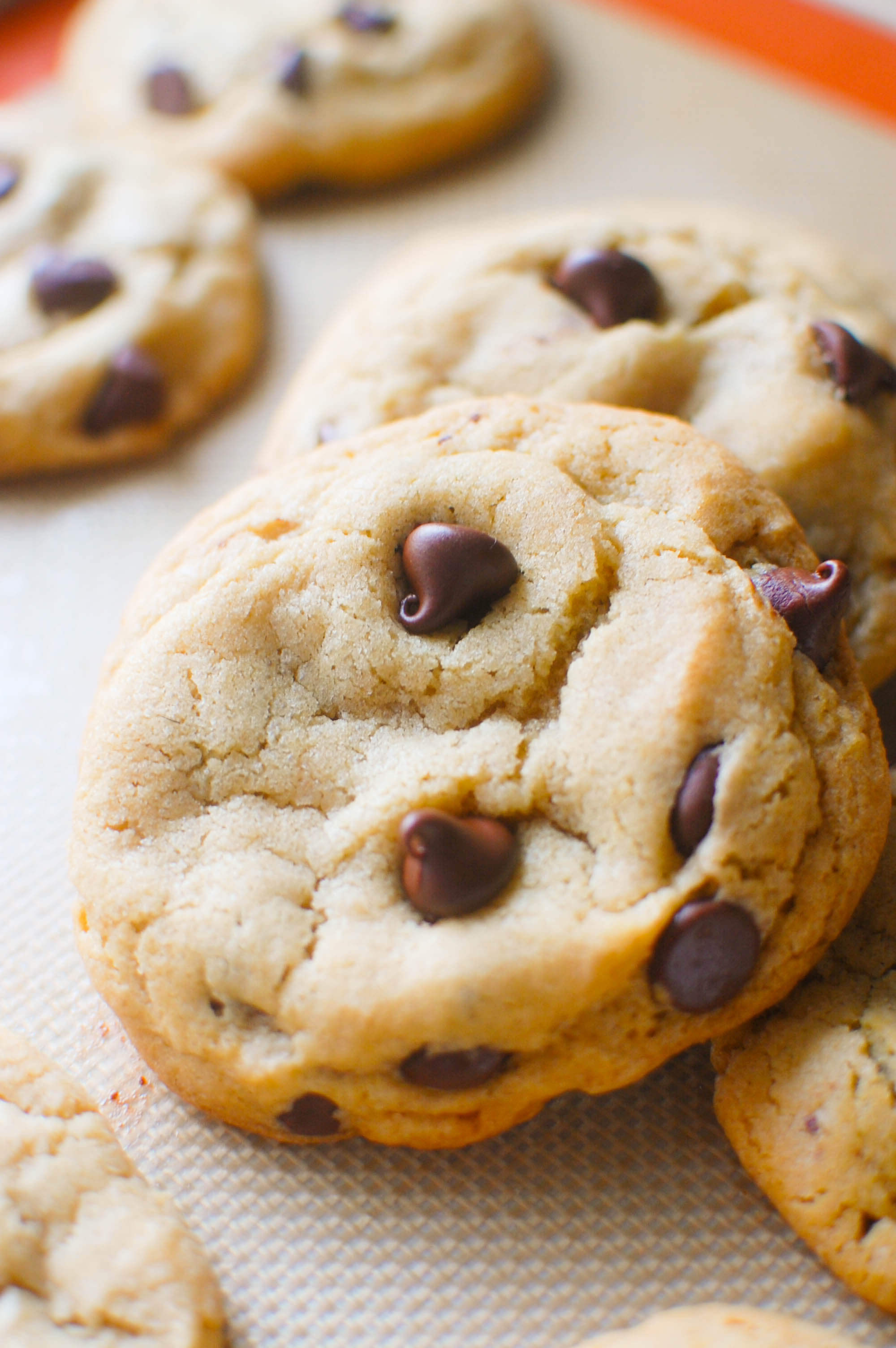 There are hundreds and hundreds of chocolate chip cookie recipes out there, but these are the best that I have ever had. The chewiest and the softest. I made these cookies again Thursday night and another batch Saturday.
Alright, now that I'm done rambling, let's get to the cookie part.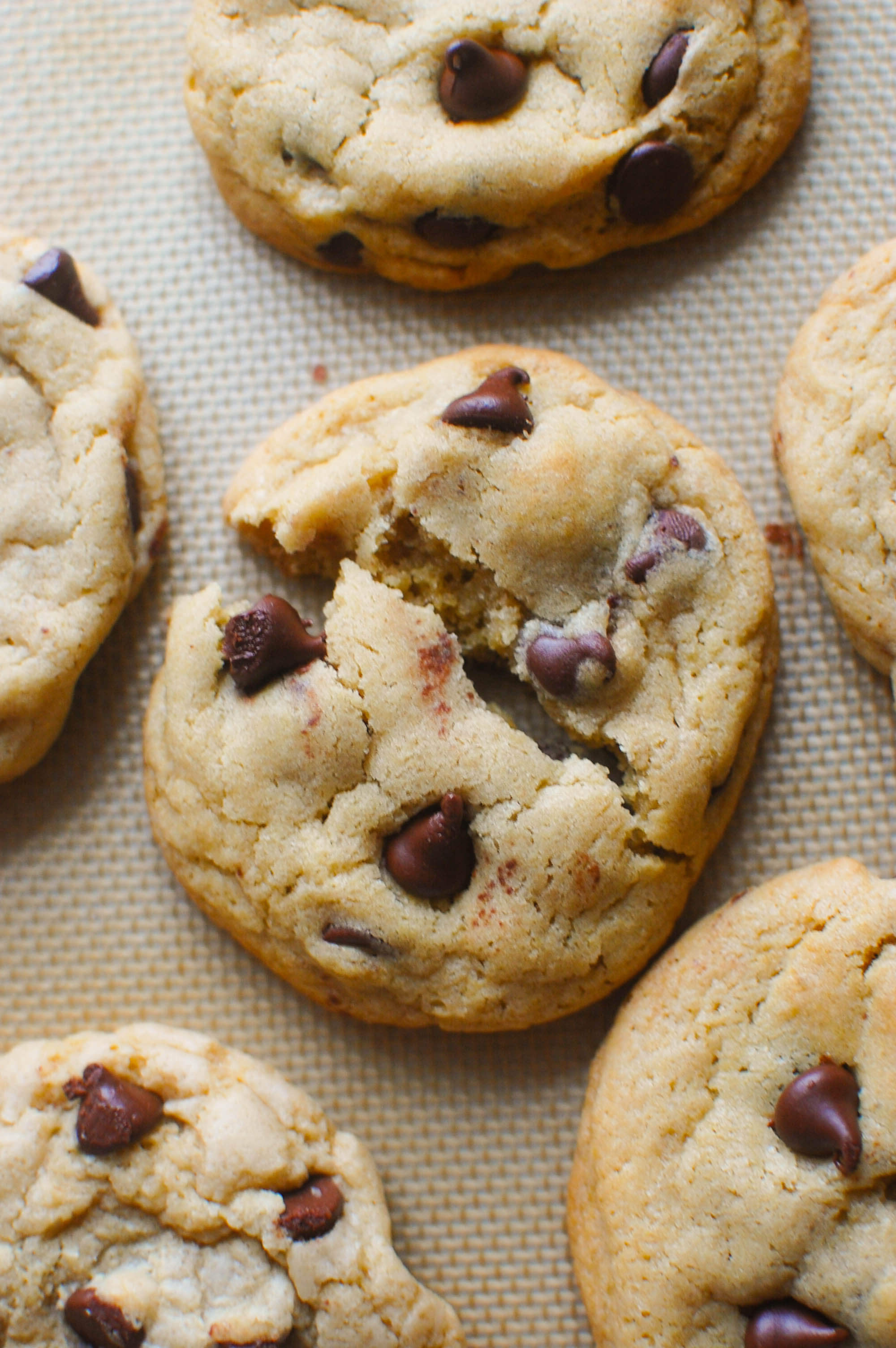 The cookie dough is made from your typical cookie ingredients: flour, baking soda, salt, sugar(s), butter, egg and vanilla. But in order to make these cookies over the top, I included cornstarch. It does such wonderful things to your cookies. Don't leave it out.
First, you'll whisk together the dry ingredients in a bowl. Then you'll melt the butter. To the butter, you'll add the sugars (more brown sugar = chewier cookie.) Then you'll whisk in the egg and egg yolk. This is key. An extra egg yolk produces a thicker, chewier cookie and it helps bind the cookie together. Add the vanilla and then pour the wet ingredients into the dry. Fold the dough until just combined and then add the chocolate chips. It may not look like the chocolate chips will stick because of the melted butter, but just use those arm muscles.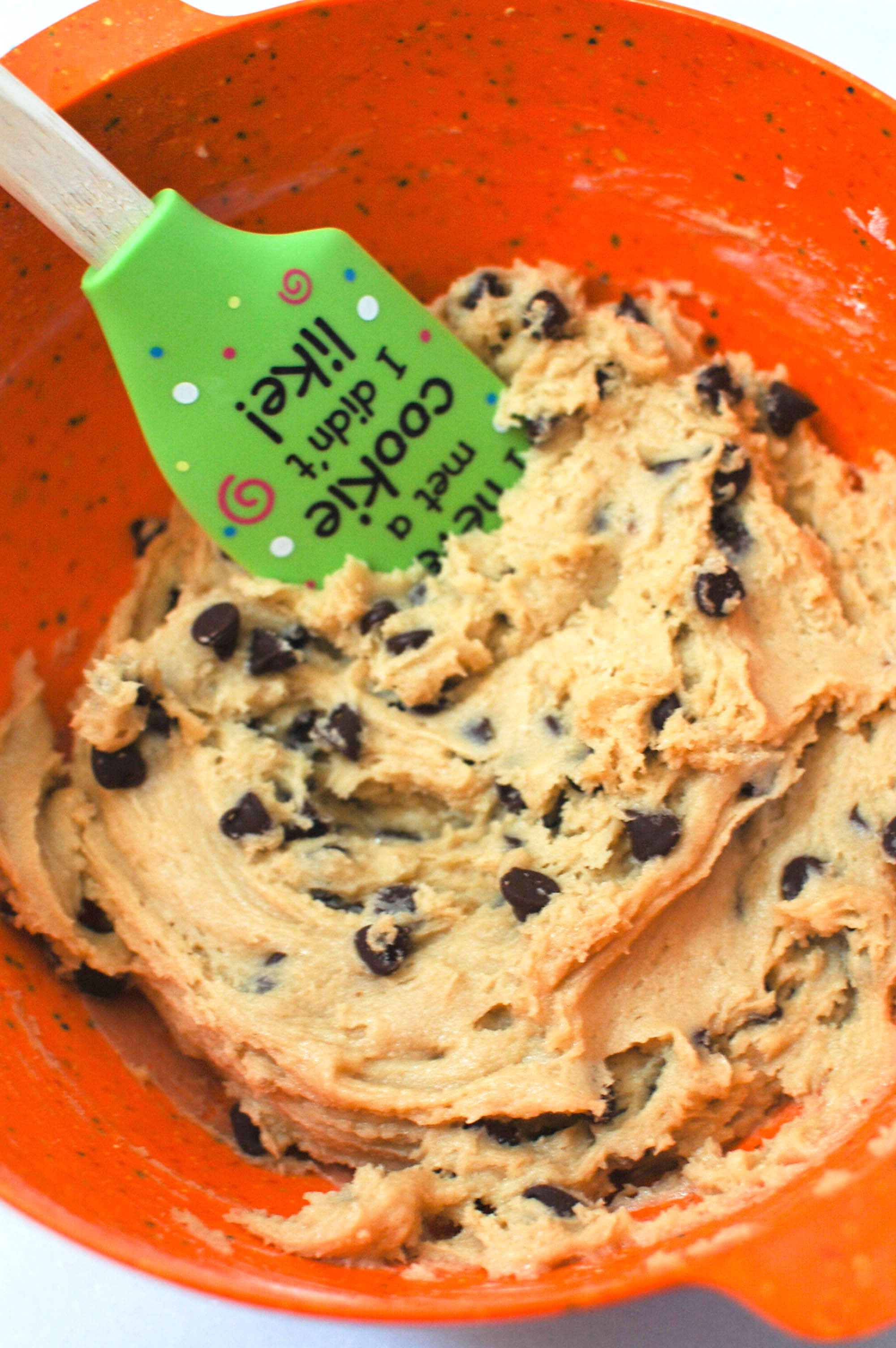 You will notice that the cookie dough will be soft (because of the melted butter)… that's why chilling the do is mandatory. This will allow the butter to cookie and the dough to harden. The warmer the dough is, the more spreading in the oven. We don't want flat cookies. Chill the dough for at least 3 hours or up to 2 days. Patience is not a friend of mine, so I typically cover the bowl and pop it in the freezer for 30-40 minutes.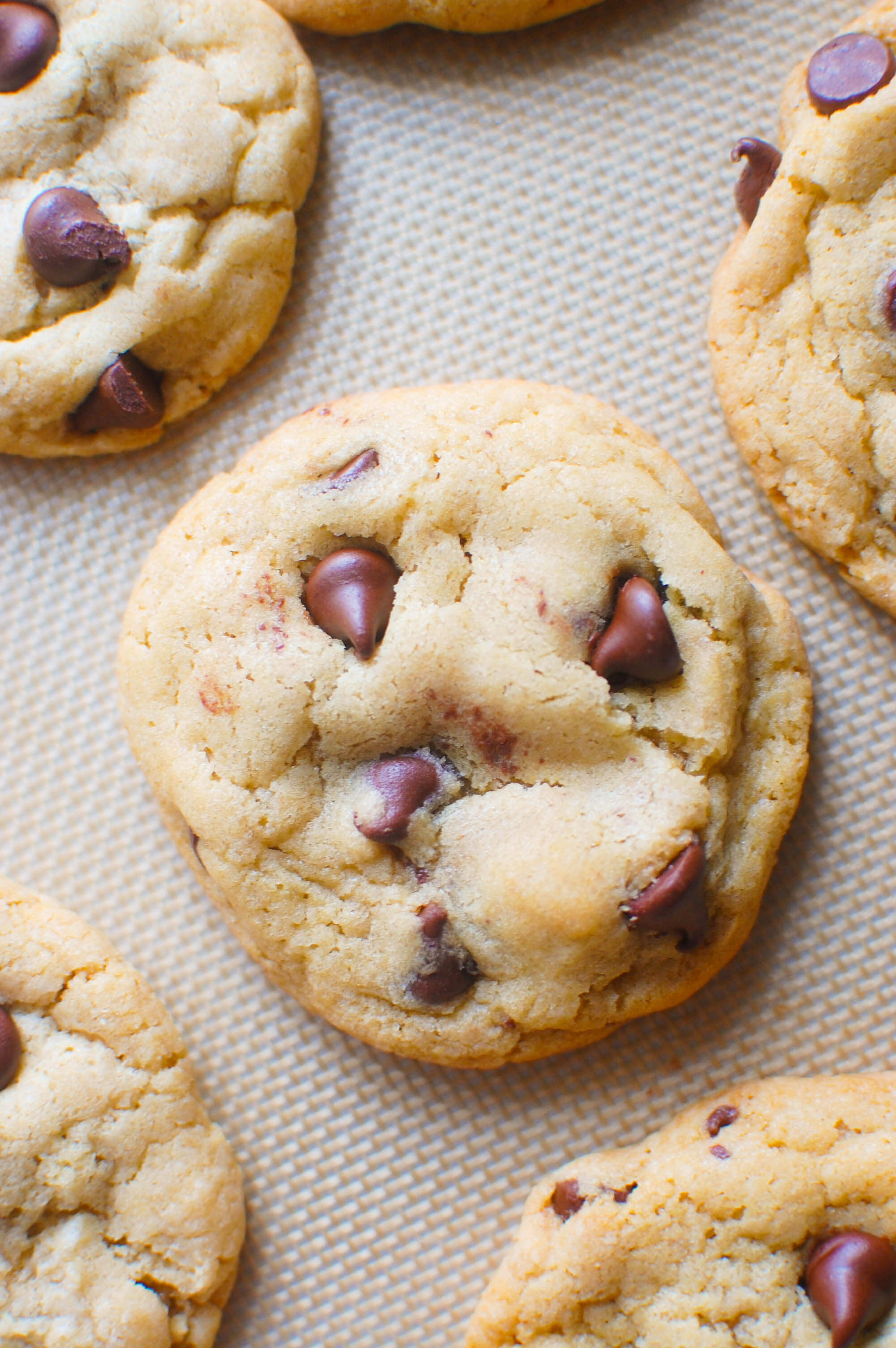 The cookies take around 15-16 minutes in the oven. My assistant kept an eye on the beauties while they were baking away. They will look under baked, but that's what you want! They will finish baking on the cookie sheet.
Pour yourself a large glass of milk or break them up over ice cream. Either way is perfectly acceptable.