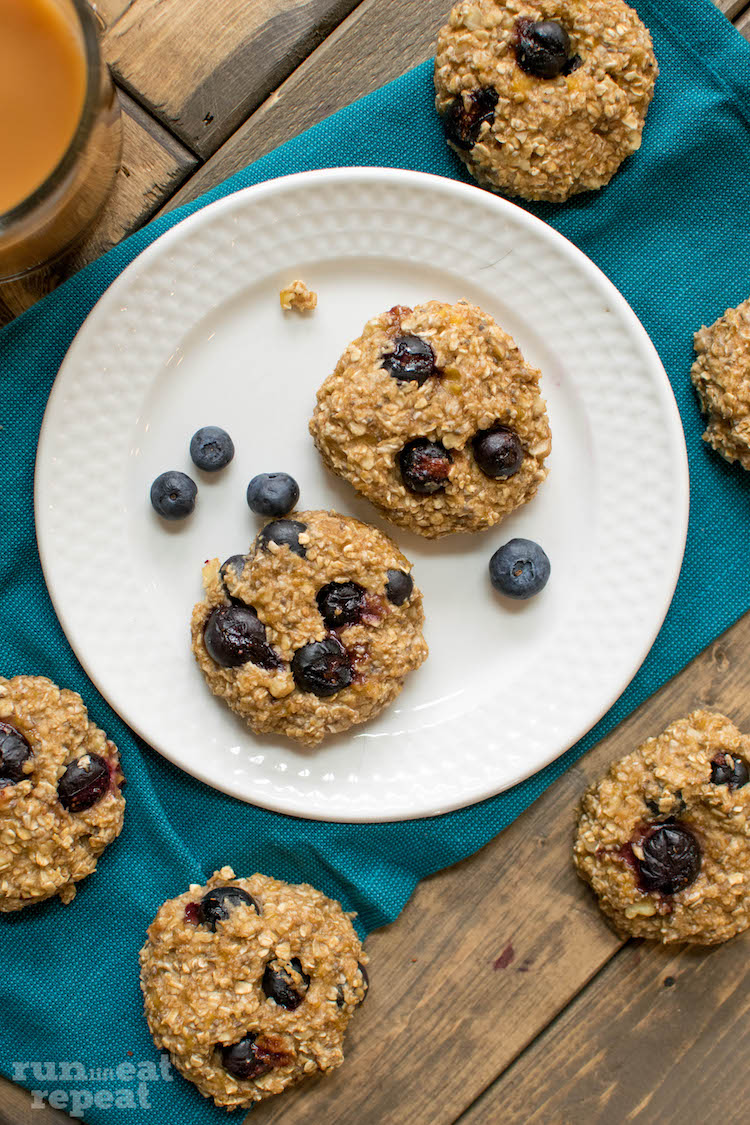 Good morning friends!
As if Monday wasn't already the most hated day of the week, it's cold and rainy. But I'm thankful that I have these breakfast cookies to cheer me up. Aren't they just the cutest?! Those blueberries speckled throughout make me smile. And knowing that they're pretty go for you too— zero refined sugar!— makes me happy. 
I made two batches over the weekend to share with friends and have them for the week; wrap them up individually and grab one on my way out the door or even before/after a workout. Truth is, over the next few months I'm really focusing on what I eat. I don't eat horrible but I haven't been as strict. Plus as the days get longer and the nicer weather starts rolling in, I find myself spending less time in the kitchen which means I need healthy snacks I can grab on-the-go.
Cookies are my jam, so cookies for breakfast I'm totally down with. I have another variation on my blog, but today's are packed with blueberries.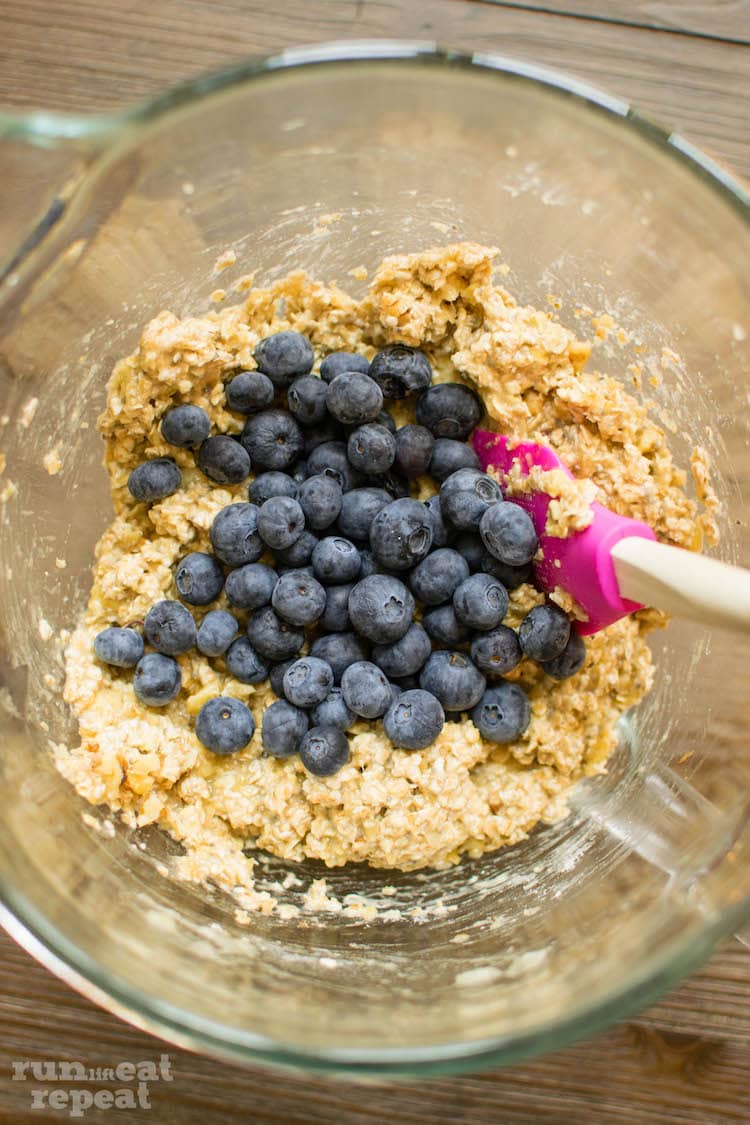 These cookies are so easy to throw together. All you need is 1 bowl and 7 ingredients (8 in you add in nuts!) The cookies only take about 15 minutes in the oven, so these can even be quickly made during a busy week without much of a hassle.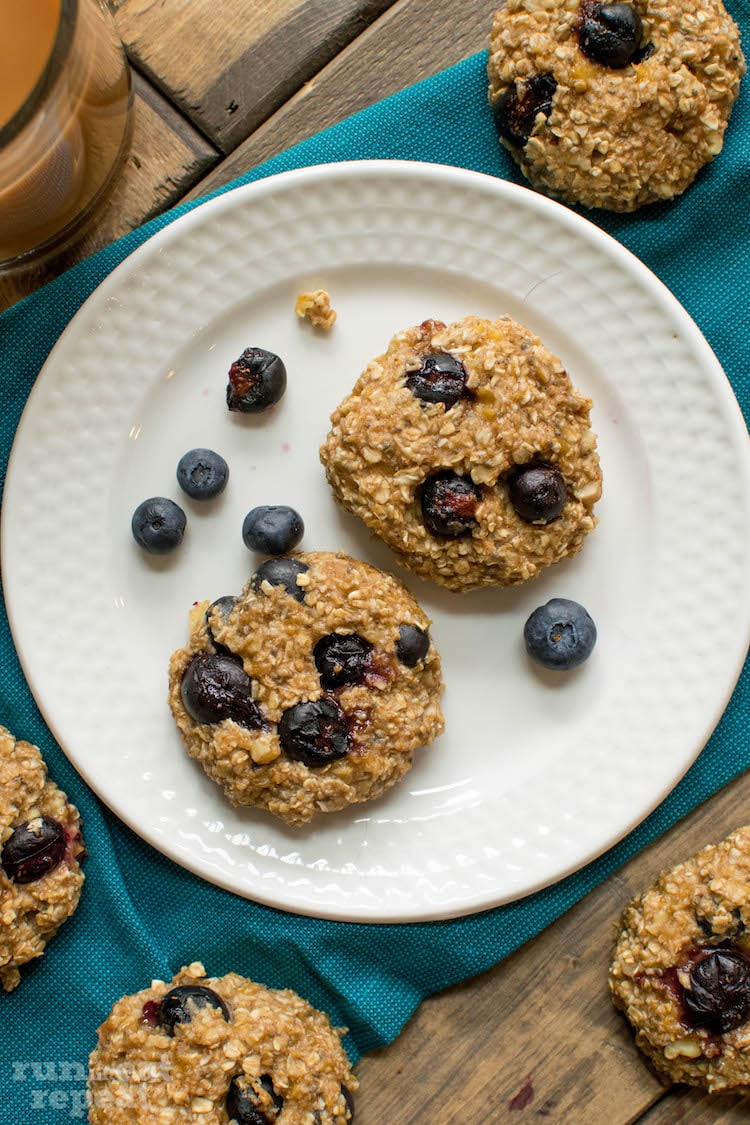 Eat the cookie by itself. Crumble it up over yogurt. Smear some peanut butter (or any nut butter) over it. Heck, even dunk it into milk. Either way you're winning with these cookies!

Oh hi there! See that right down there?↓↓ That's a new feature here! Now each recipe that you enjoy, I'll show you 3 others that you'll love too!