Still coming off that weekend sugar high? You've come to the right place.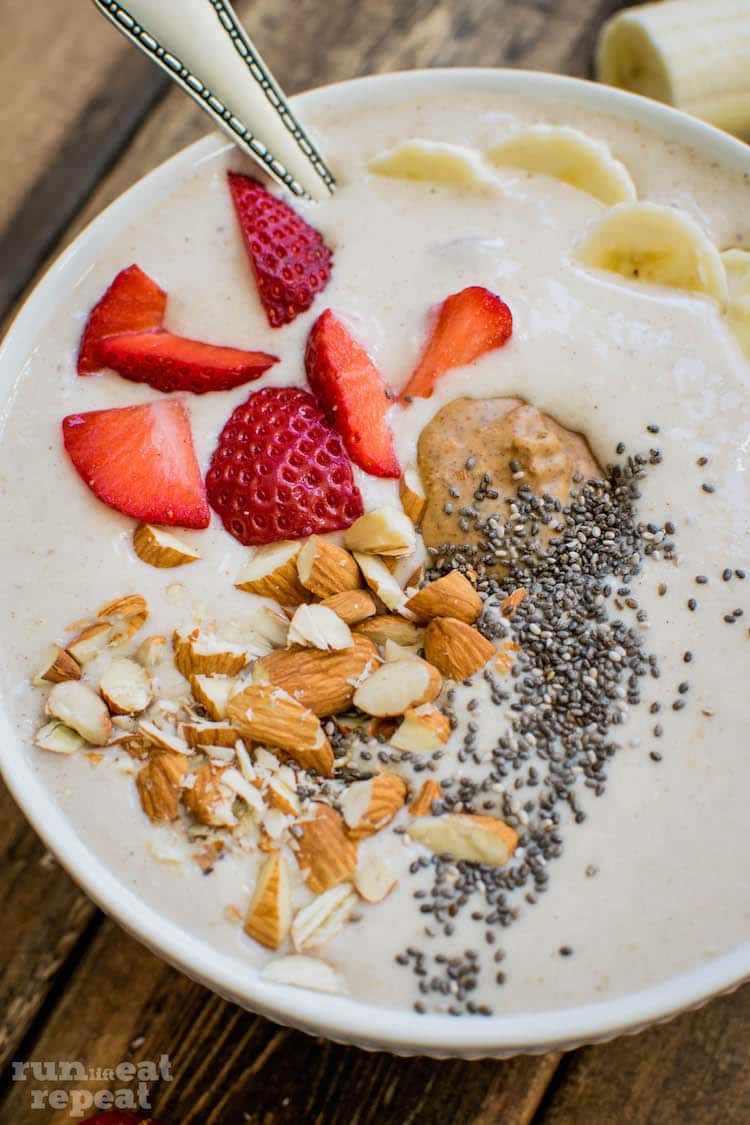 Over the past few weeks I've been in a funk, a rut, whatever you want to call it. Either way, it's frustrating. To mix things up a bit I've been adding more intensity to my usual HIIT workouts and incorporating new workouts to keep my body guessing. Here's to hoping it works! By the way— if you're looking for fitspiration check out these ladies.
If you've been following me on Instagram, you know my post-workout eating habits. I'm a creature of habit: I inhale a piece (or 2!) of multi-grain toast smeared with a nut butter and some toppings, but lately my body has been craving more. That's where this smoothie bowl comes in.
I know I'm crazy. Smoothies have been a thing now for quite some time but I could just never hop on that bandwagon. I'd rather eat rabbit food, a pint of strawberries and 238543 peaches— just don't give me a smoothie. But I've grown to love them. I know what combinations I love/hate. And this one is a winner in my book!
Between the bars and protein powders, Quest® products have always been a favorite of mine and with the latest release of the new Cinnamon Crunch Protein Powder I knew I had to try it. I popped in over at my local GNC and snagged a bunch. 100 calories & 20g of protein, no unnecessary ingredients and perfect for a smoothie bowl!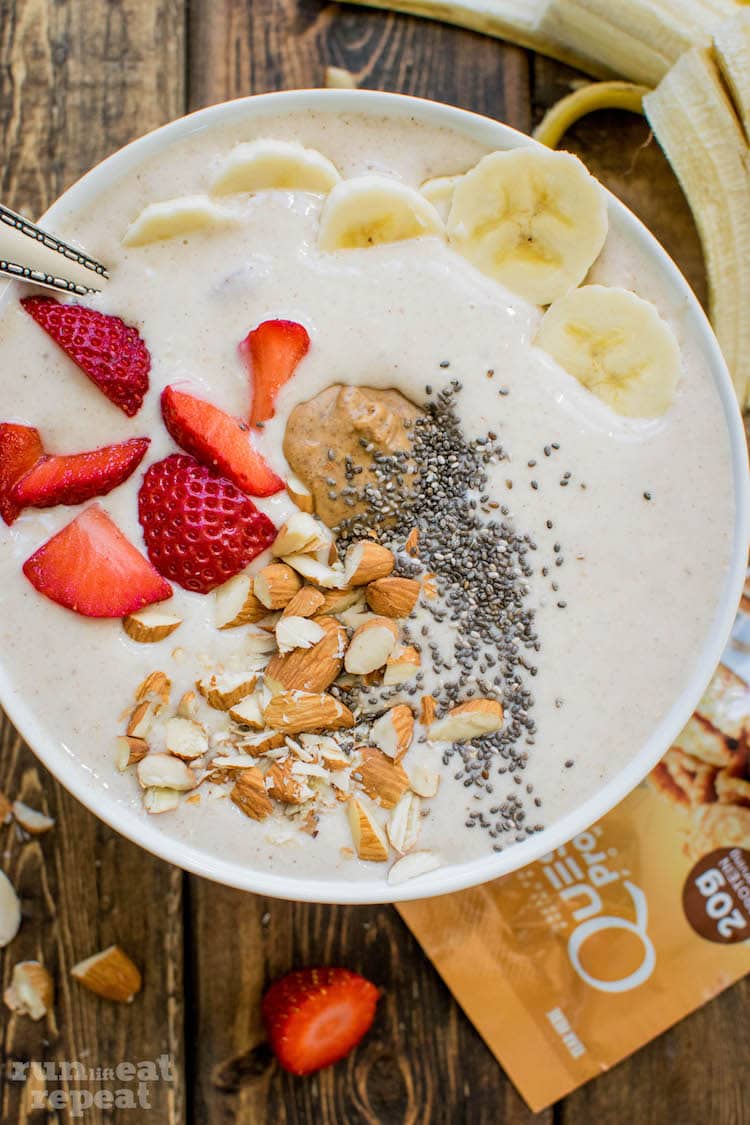 To me, a smoothie bowl should be 5 things:
Very very very cold (or I just can't do it)
Protein-packed
Refreshing
Healthy
Pretty

♥♥♥

*
*That's really why we love them, right?
Today's smoothie is ALL of the above and WAY more. It tastes like dessert except it doesn't have all those bad calories! Something about a smoothie bowl just makes you feel awesome inside and out.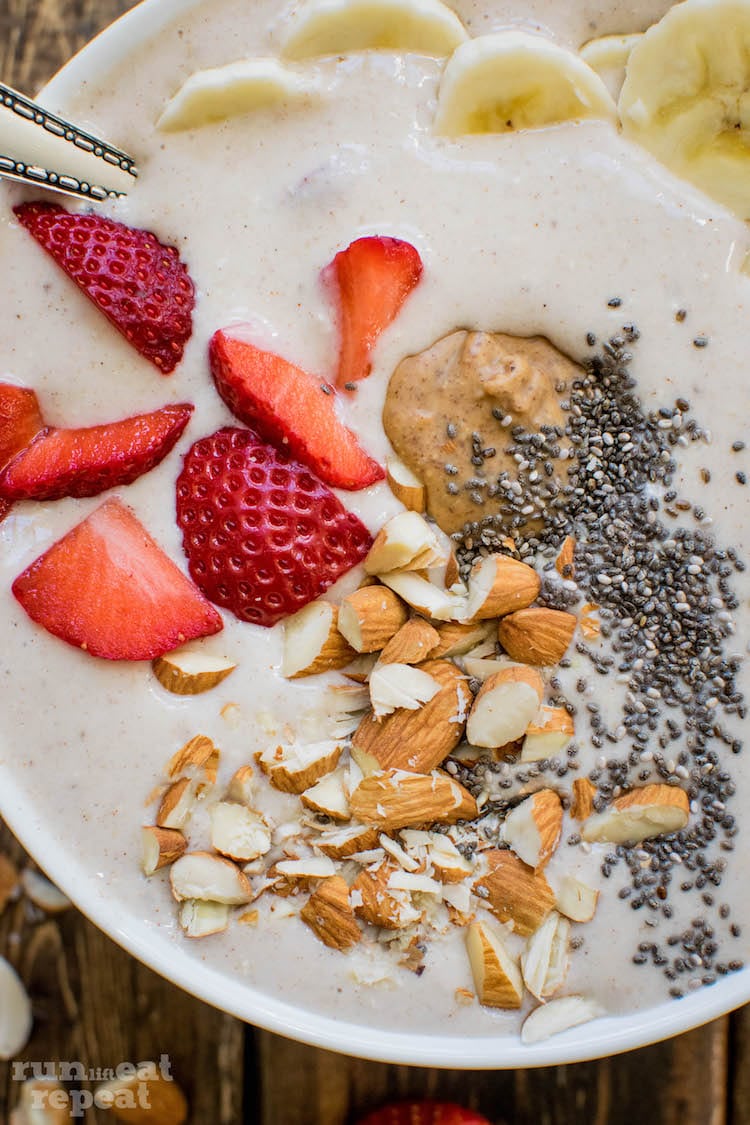 Q: What do you like to eat post-workout or in the morning? I'm always looking for new things to try, comment below and tell me!
Find this flavor at your local GNC!