Slightly soft in the center, crisp edges and perfectly spiced with your classic holiday flavors. This is my favorite recipe for gingerbread men that hold their shape!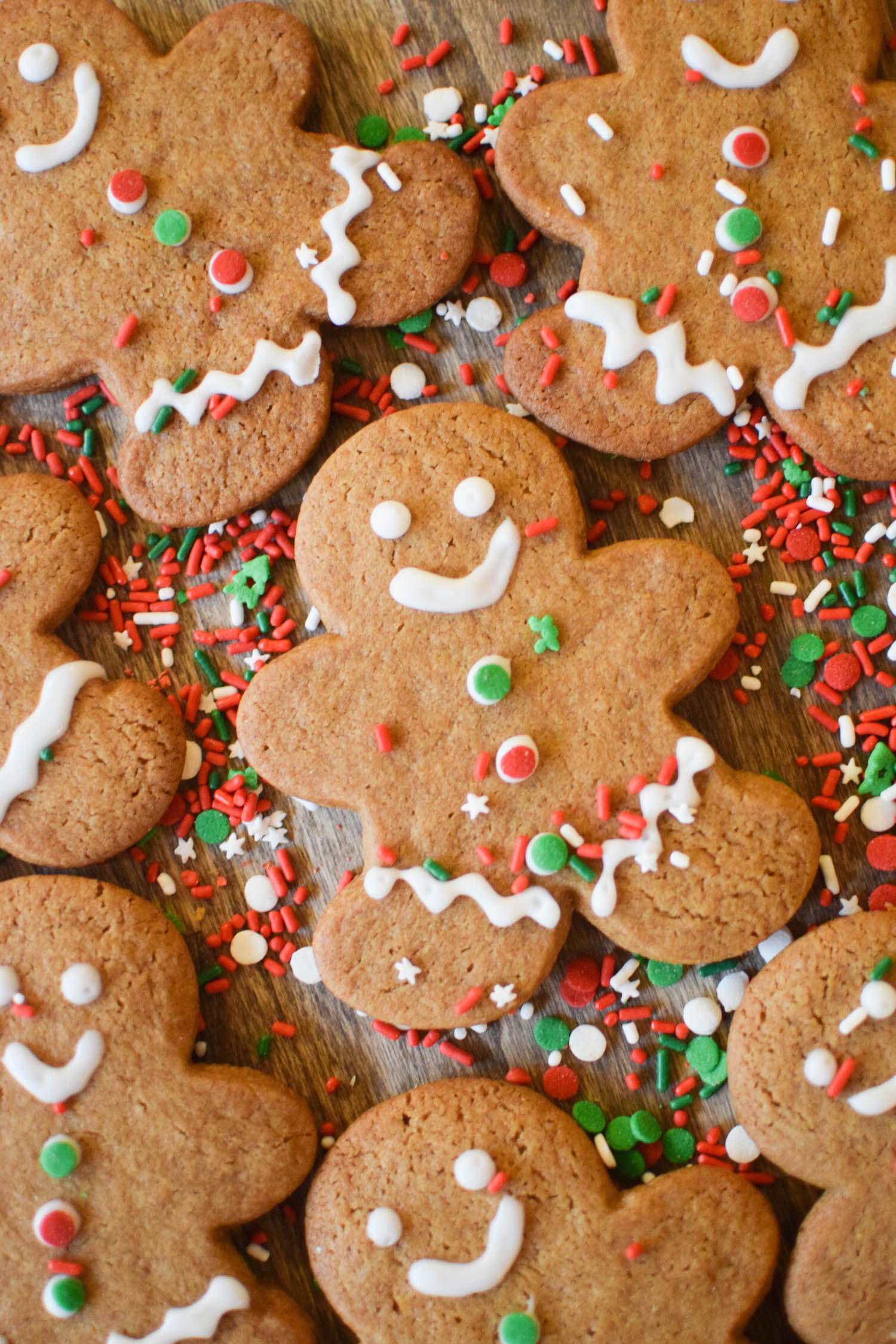 FRIYAY. You've made it. Give yourself a pat on the back. Have any fun plans for this weekend? We're heading up to the mountains with some friends and the dogs.
Welcome to recipe #3 of the first annual Christmas Cookie Countdown! As Christmas comes near, there's one type of cooke that comes to mind. They are spiced just right. Their smiles light up the room. There's just something about them. Gingerbread men. You light up Christmas.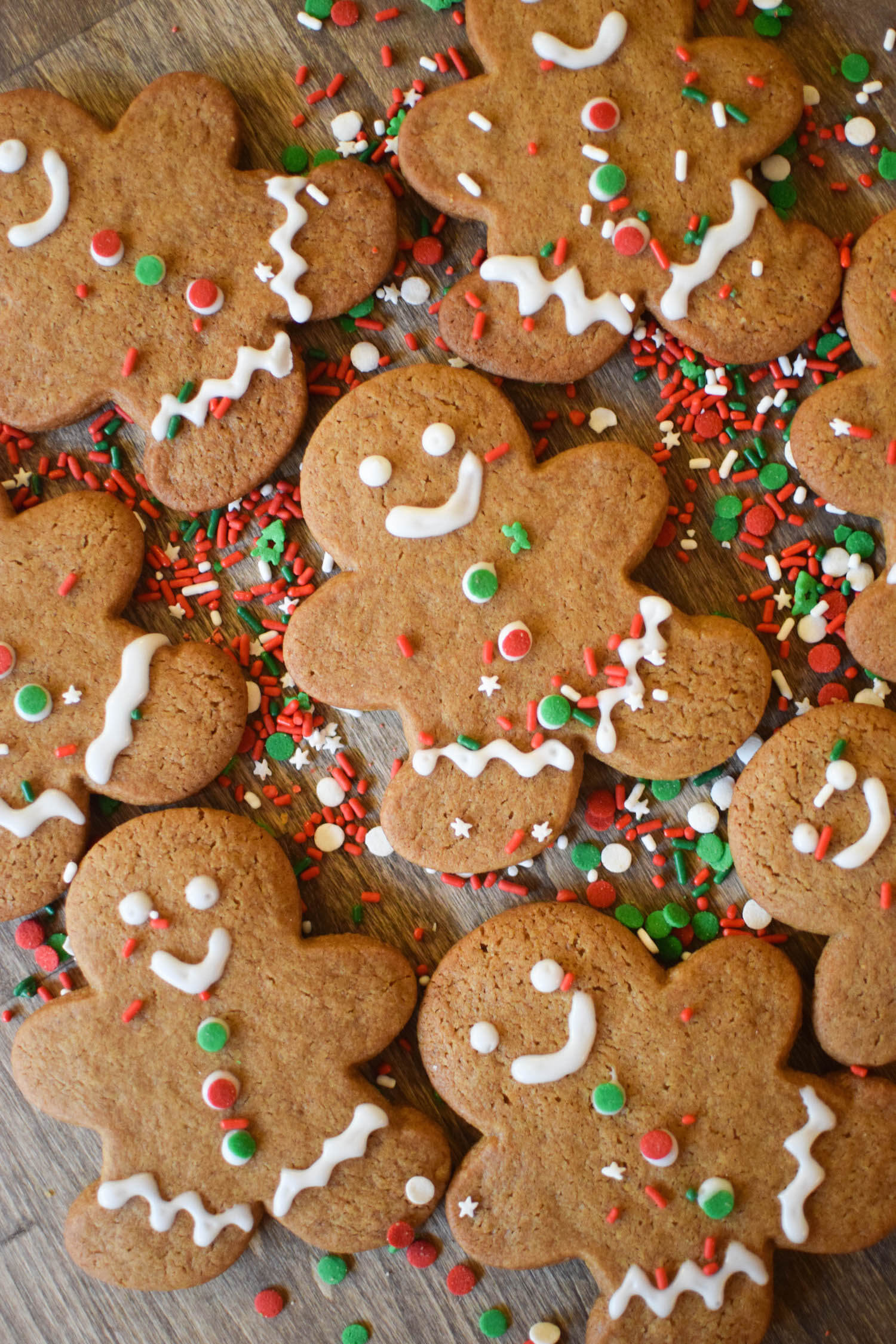 Gingerbread men can be tricky. The recipes that are out there roughly include the same ingredients: flour, sugar, molasses, butter, eggs and spices.The key is to find the right combination of ingredients. You will see that there is a lot more flour so the cookies can keep their shape. Perfecting this recipe took quite some time, but it's finally time to unveil it to you.
To this recipe, I increased the amount of spices (cinnamon, ginger, cloves, and allspice.) Gingerbread to me means flavor. Nobody thinks of gingerbread cookies with no flavor. Who wants a bland, boring cookie? Not me.
A FEW IMPORTANT TIPS↓↓
Room temperature butter. I probably sound like a broken record, but do not try to speed up the process by putting the butter in the microwave. Just put the butter out on a plate 2 hours before you want to bake.
Just like these cookies, the dough will be sticky. Because of this, the dough must be chilled. While most of my cookie recipes require this step, for this specific recipe, you must chill the dough. There is no way around it. If you don't allow it to chill for at least 3 hours, the cookies won't hold their shape. Nobody wants flat, shapeless cookies.
The easiest way to chill the dough: split the dough. Scoop half the dough onto plastic wrap, then the other half of dough on another piece and wrap tightly. The dough will chill a lot quicker this way and it's much more easy to handle. See below↓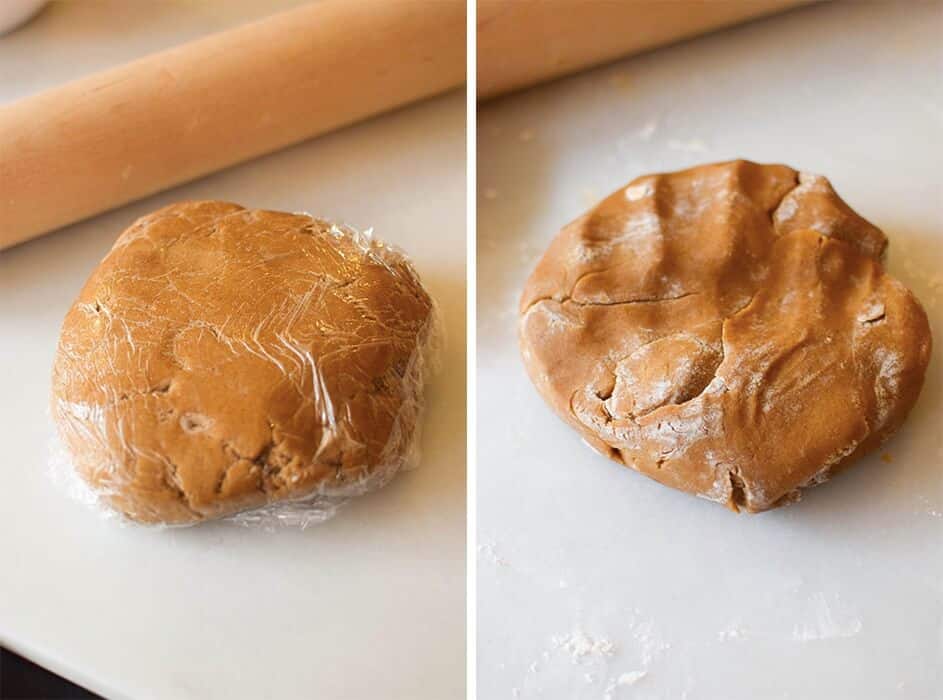 IT'S TIME TO ROLL
Once the cookie dough is chilled, roll the dough out until about 1/4-inch thickness. Don't be afraid to get dirty. If your dough gets sticky, add a little flour. Don't worry if the dough has some flour excess on it, it will bake off.

Once the dough is rolled out, using a cookie cutter, cut out the cookies. Line them on a baking sheet 1 – 1.5 inches apart. The cookies don't spread much, but you want them to have room.
Bake the cookies for 9-10 minutes. The cookies you see here took exactly 10 minutes. I prefer my gingerbread men on the crunchier side, but if you prefer them slightly soft, bake for 8-9 minutes until the edges are set.
THE BEST PART
It's time to decorate. Do what you want, they are your cookies! I use a very simple icing recipe (below) that is my favorite go-to. I add some sprinkles as buttons (so cute!)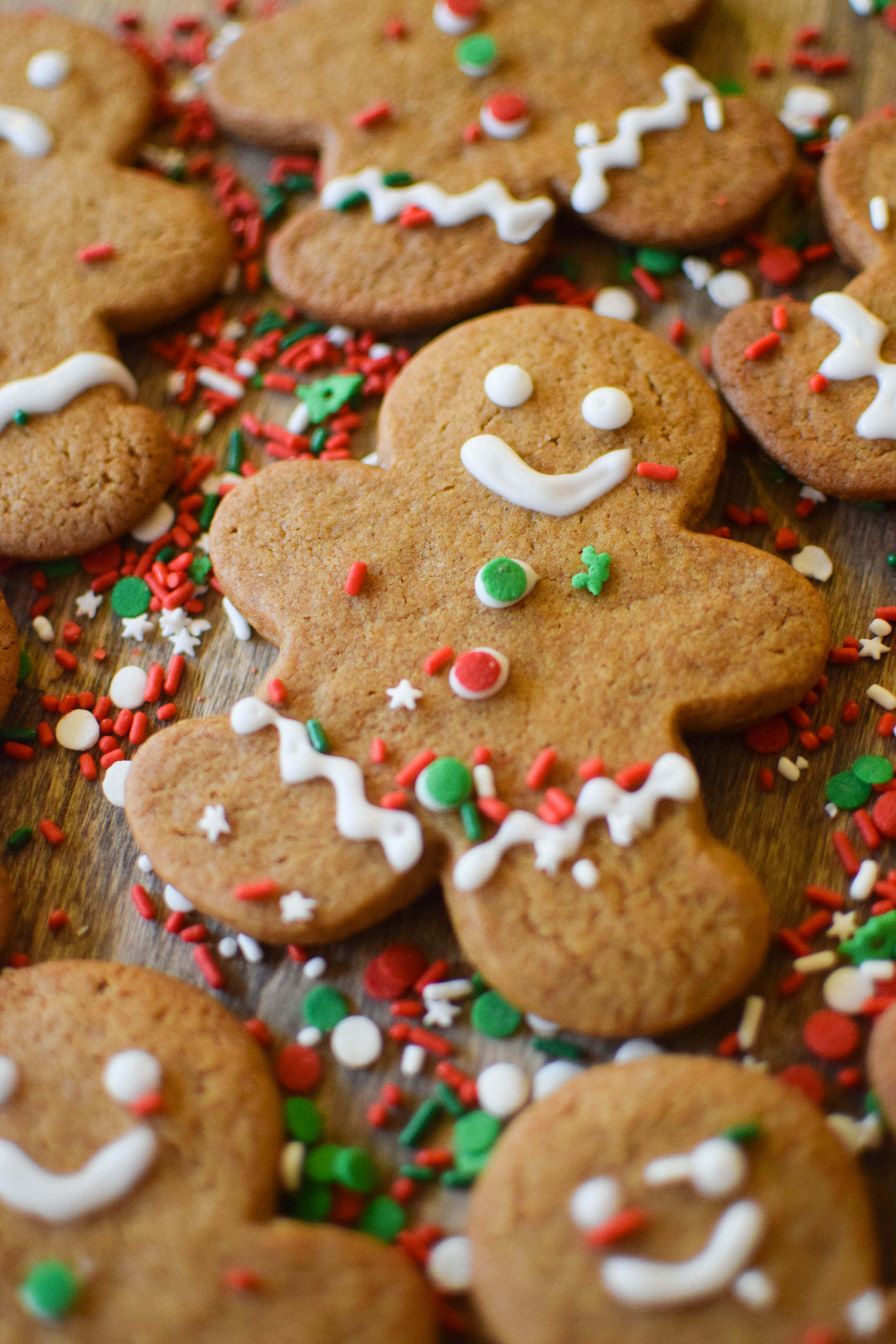 Make these with family, or yourself! Either way, you will end up with some pretty amazing cookies that your family and friends will love!
HAPPY HAPPY BAKING… AND DECORATING!
Follow me on Instagram and tag all recipes you make using #addictedtothekitchenblog so I can see♥
See more cookies in the Christmas Cookie Countdown!

I have confidence in the kitchen tools that I use on a daily basis. Some of the links in this post are affiliate links to those tools.