New season, the weekend, new recipe.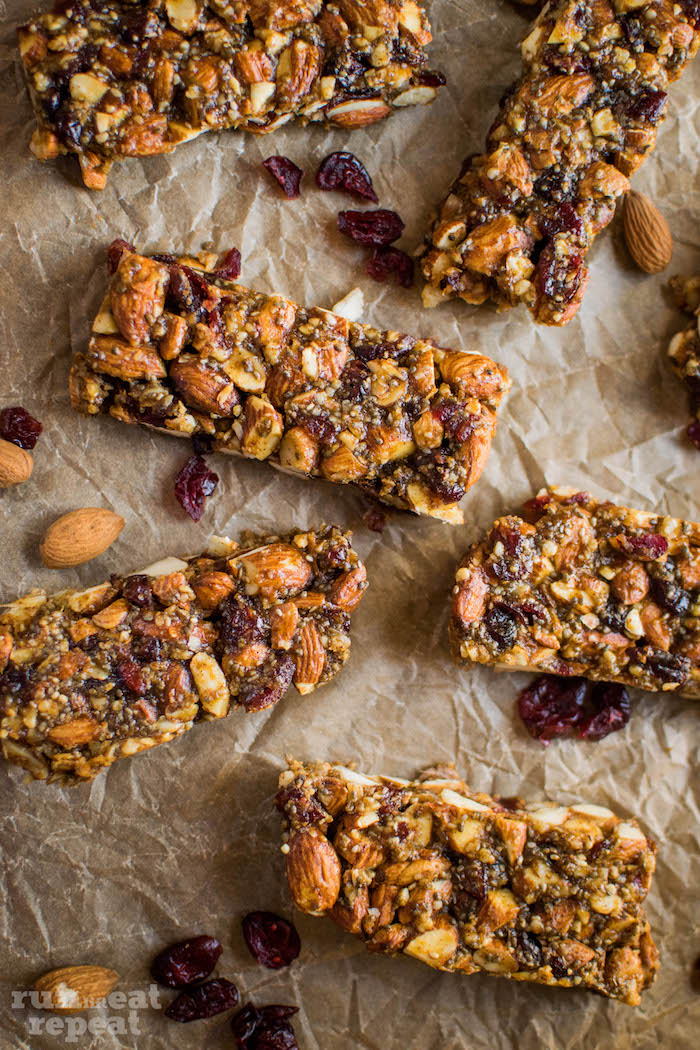 You're going to love these! Really, you are
But first, what are your plans for the weekend? Anything fun and exciting? Does it feel like fall by you yet? Not here, it's a hot 90 here. Oh oh! Today we're officially ONE MONTH away from moving in! Just ONE MONTH! AH!
But back to why you're really here.
Here's a healthy snack recipe that I made the other day to munch on throughout the week. I find myself needing variety when it comes to snacking. Variety, always. These granola bars pack a huge pumpkin flavor punch, just what's needed for fall.
Real quick: let me explain these granola bars. You surely have heard of KIND bars. These, almost identical. No grains, no refined sugars. Just real food. A wholesome texture-filled snack.
And, one of the best parts: one bowl. Gosh I love those recipes.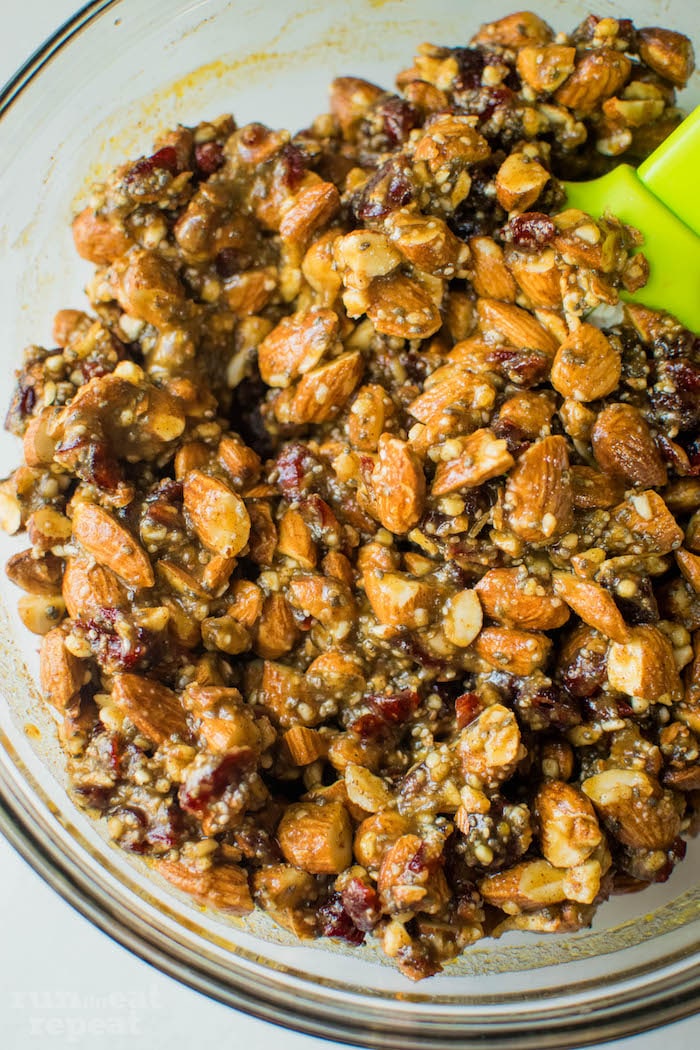 Besides almonds, you'll need: dried fruit (cranberries here!), honey, vanilla, almond butter and almond meal. <— Don't worry about that last ingredient. If you can't find it in the grocery store it's so easy to make at home: pulse almonds in the food processor until it's a rough-flour consistency.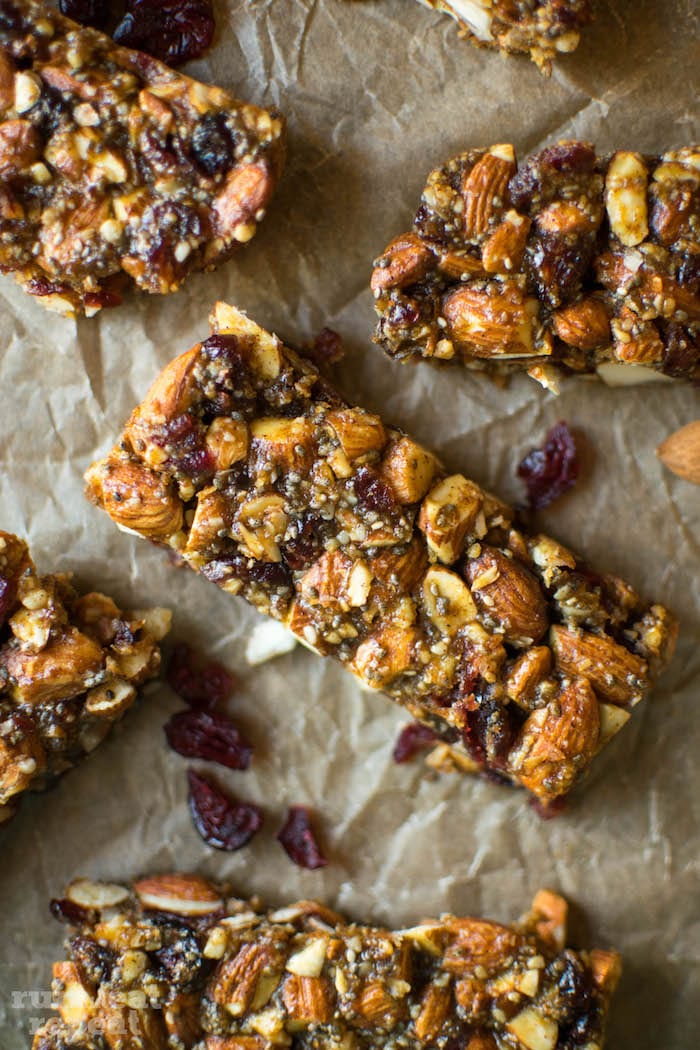 It's time to get snackin' on these feel good granola bars.
See more breakfast here.
Have you tried this 100% whole wheat, zero added sugar zucchini bread?