This is my favorite recipe for crockpot turkey meatballs— spiced just right, perfectly tender, packed with flavor, and incredibly simple to make!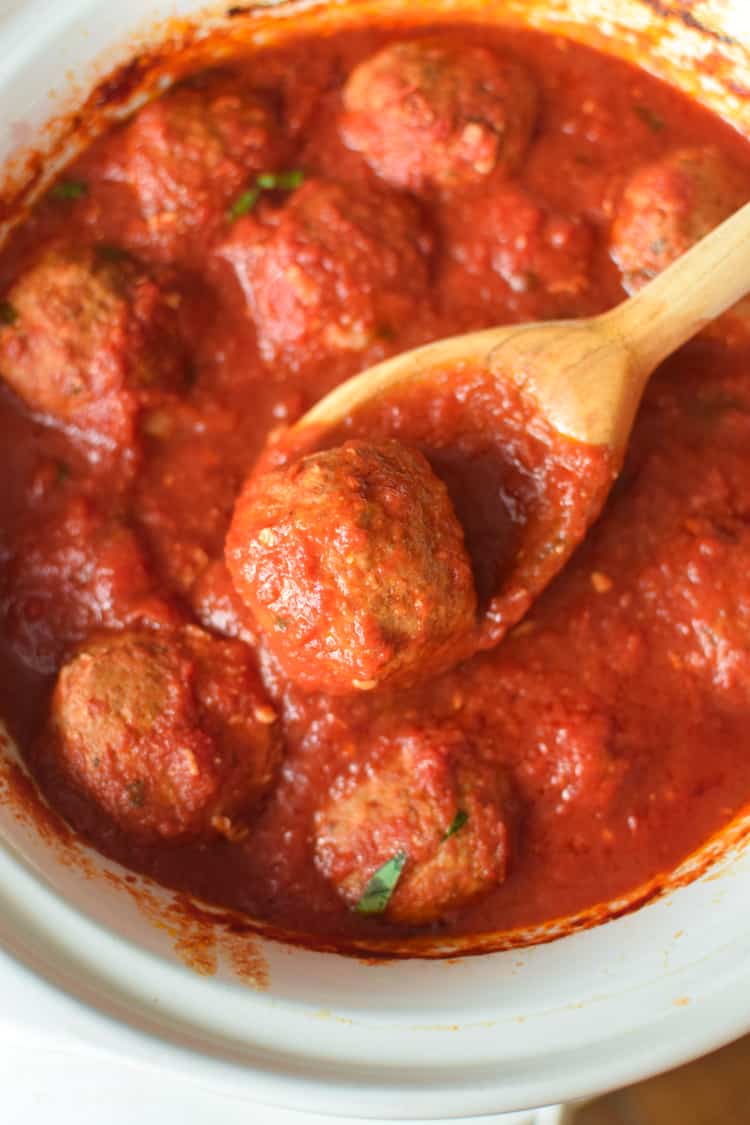 Over the past few weeks I've gotten a ton of requests for dinner recipes. Stuff I eat on the regular. Because as much as I'd love to eat chocolate chip cookies for the rest of my life, it's just not in the books.
I made this recipe a few weeks ago with no intentions of sharing it. It ended up being a hit and happens to be Whole30 — I don't follow Whole30 but I do limit my gluten and dairy intake as much as possible.
This is a no-frills, nothing complicated, darn good meatball recipe. It's one I make pretty often, since there's just the two of us, we can eat it throughout the week— pair it with a salad, over spaghetti, by themselves. Plus, we all know I eat literally all day so having extras is a must in this house.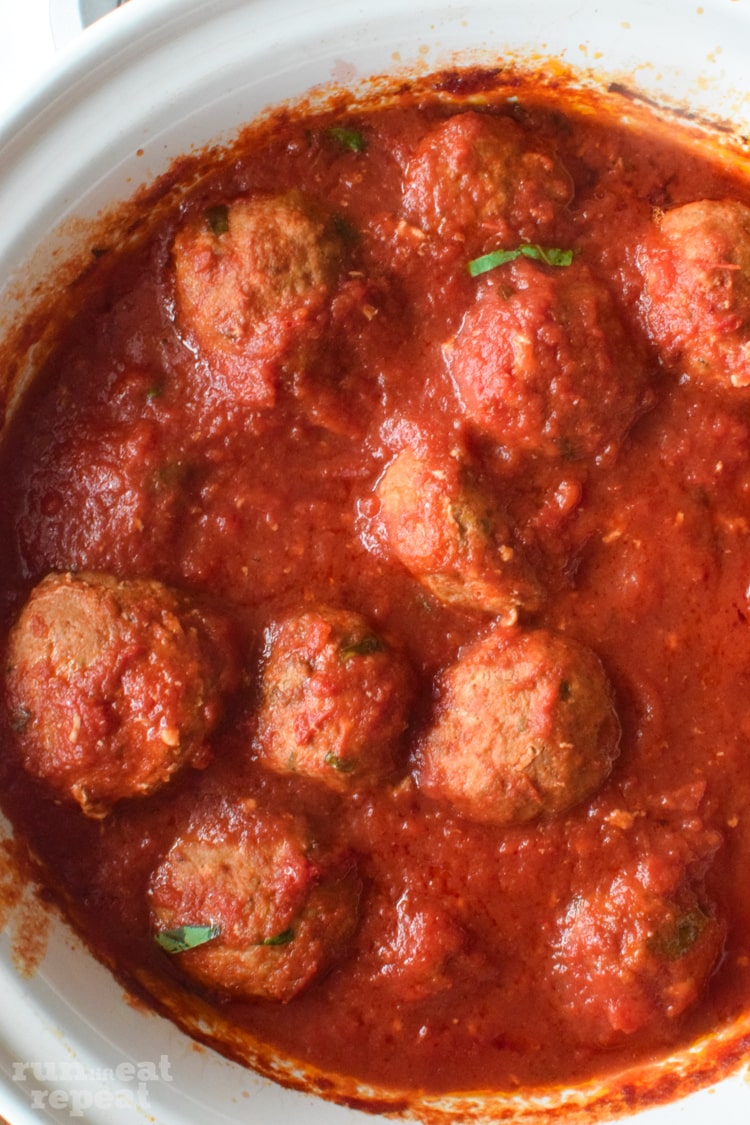 To keep it on the healthier side, plus I don't eat much beef, I make them with ground turkey. It's one of those fill-you-up meals that doesn't make you feel too full that you can't move and one that doesn't involve much work. The best part of a crockpot = does all the work for you.
It's a wonderful thing.
Let's talk about the binder for a quick sec. I don't use too much because it'll take away from the melt-in-your-mouth texture. Just enough to get the job done – egg and almond flour. We add a little spice and garlic. Your usual pantry staples.
The most important step before going into the crockpot is to pre-bake the meatballs. Why? It helps hold the meatball together while it cooks, but it also seals in the flavor. Do not skip this step — it's quick (only 15 minutes – while you clean up the very few dishes) or your meatballs will fall apart in the crockpot. Not that it's a bad thing, but we're not making a meat sauce today.
These crockpot meatballs are the answer to your meal prep or a busy week. Make them ahead of time. Assemble the night before, turn them on the next morning. Or freeze a bunch for the cooler weather.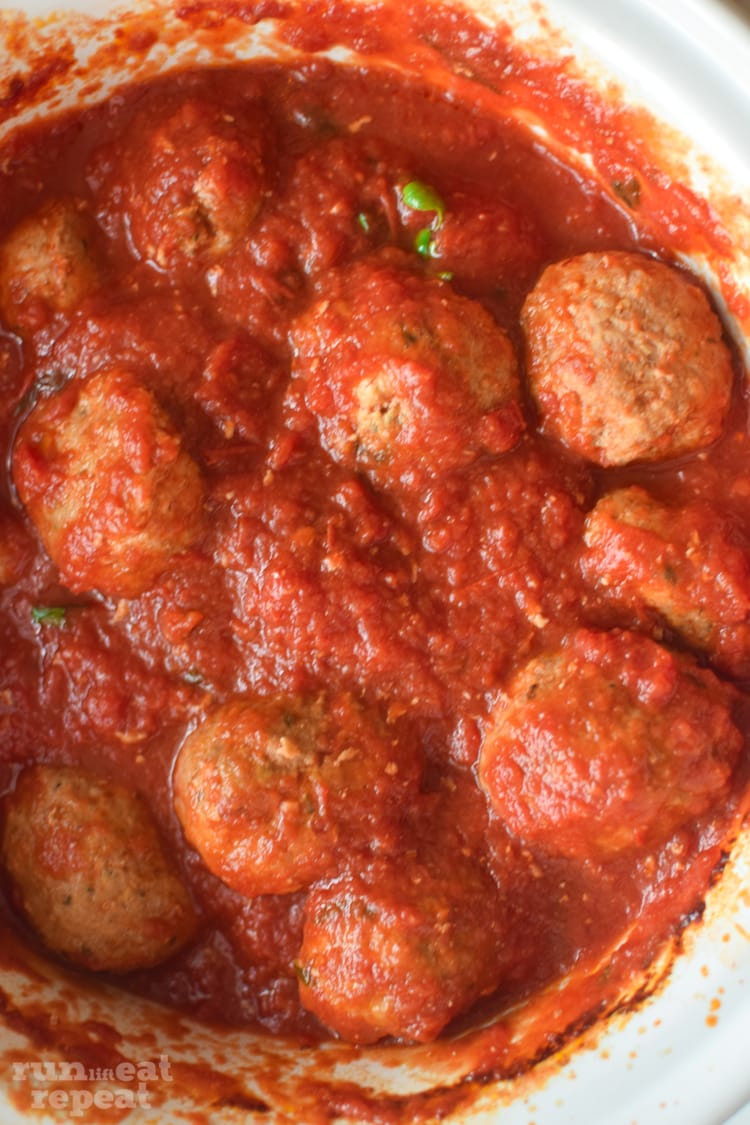 So simple. So tasty.
PIN IT for later!