There's days I feel like I'm hungry all day and today was one of them. When that happens I make sure to eat real food to fill me up (good calories) rather than the crappy stuff.
Workout — OTF (612 cals / 747 active cals) and lifting for an hour (467 cals / 621 active cals.)
Breakfast — 2 slices of sprouted grain bread (80 cals each), 1 avocado, few slices of tomatoes, 2 fried eggs over medium seasoned with s/p and topped with a little bit of hot sauce.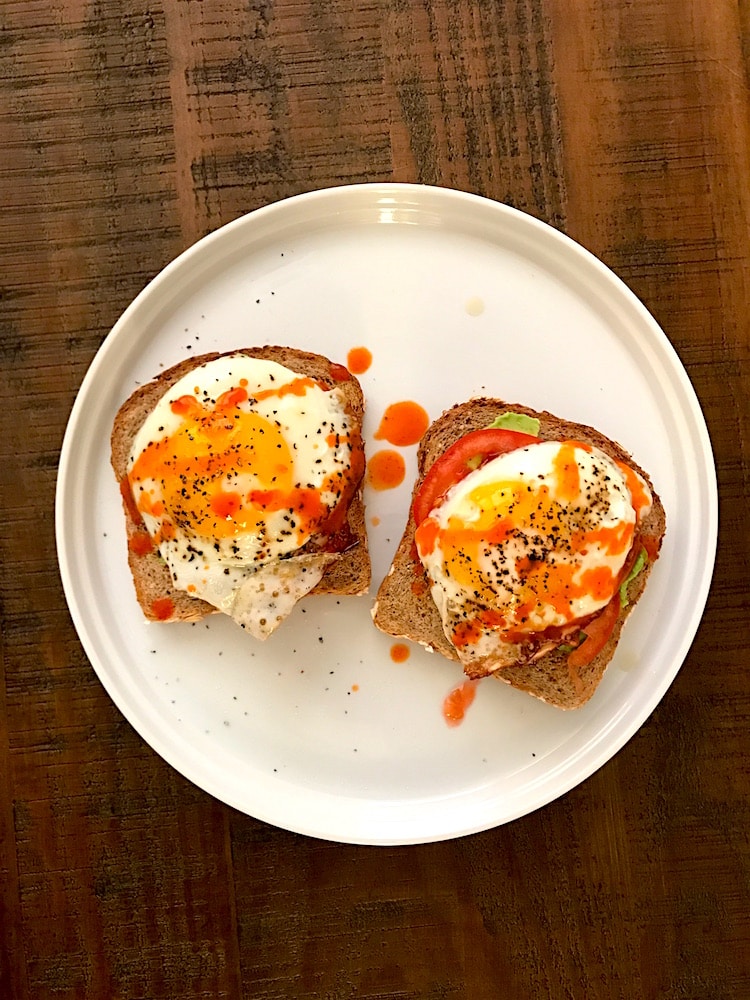 Lunch — 2 fried eggs over medium, sautéed potatoes with diced onions seasoned with s/p in ghee, 1/2 avocado, turkey sausage and diced tomatoes topped with a little hot sauce.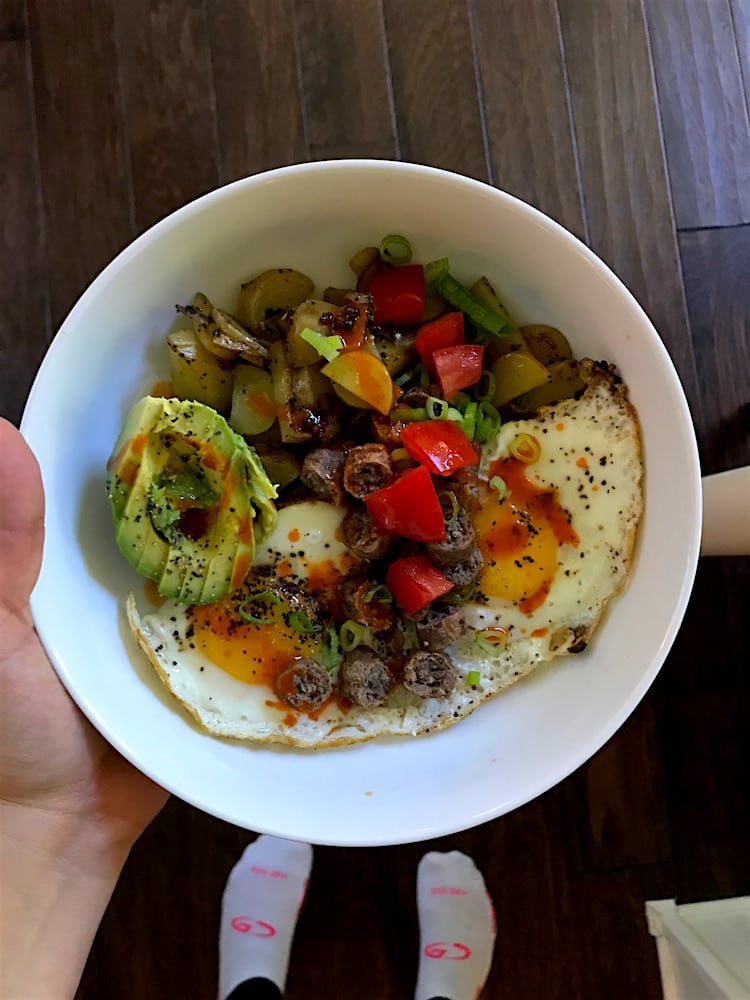 Dinner — The most bomb burrito bowl, ever. Grilled chicken (marinated in olive oil, lime juice/zest, cilantro, fresh garlic, cumin and s/p), sautéed peppers/onions (s/p), 1/4 cup quinoa & brown rice, homemade guac with 2 corn tortillas. I added a little bit of salsa and sour cream.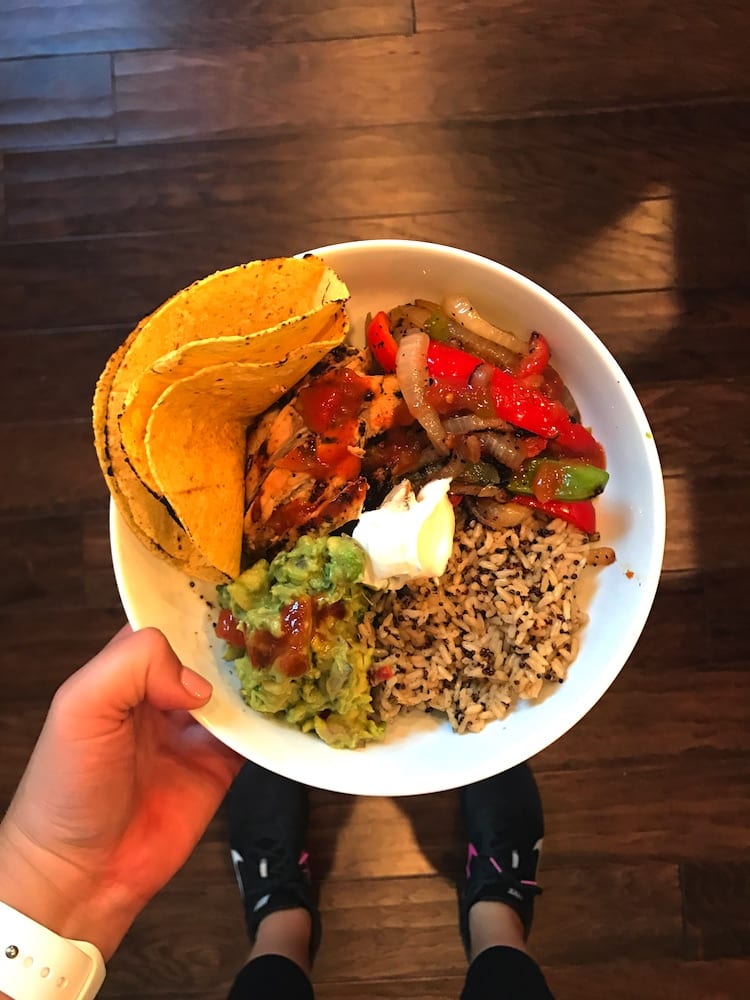 Snack — So Delicious coconut milk mini fudge bar