Hi hi! After a quick poll — it's here by popular demand!
A bunch of you have been reaching out asking what I eat on the regular and as much as I try to reply back to each of you, it's either days late or I just can't get to it. So here starts "daily eats" — I hope with these posts it inspires you in someway to eat healthier, plan ahead, stay on track or add variety in your meals. My hopes is now that I'm sharing these I can answer any questions that you have!
Workout — planned rest day.
Breakfast — Thinkthin Peanut Butter bar (150 cals) with 1 cup red grapes (110 cals)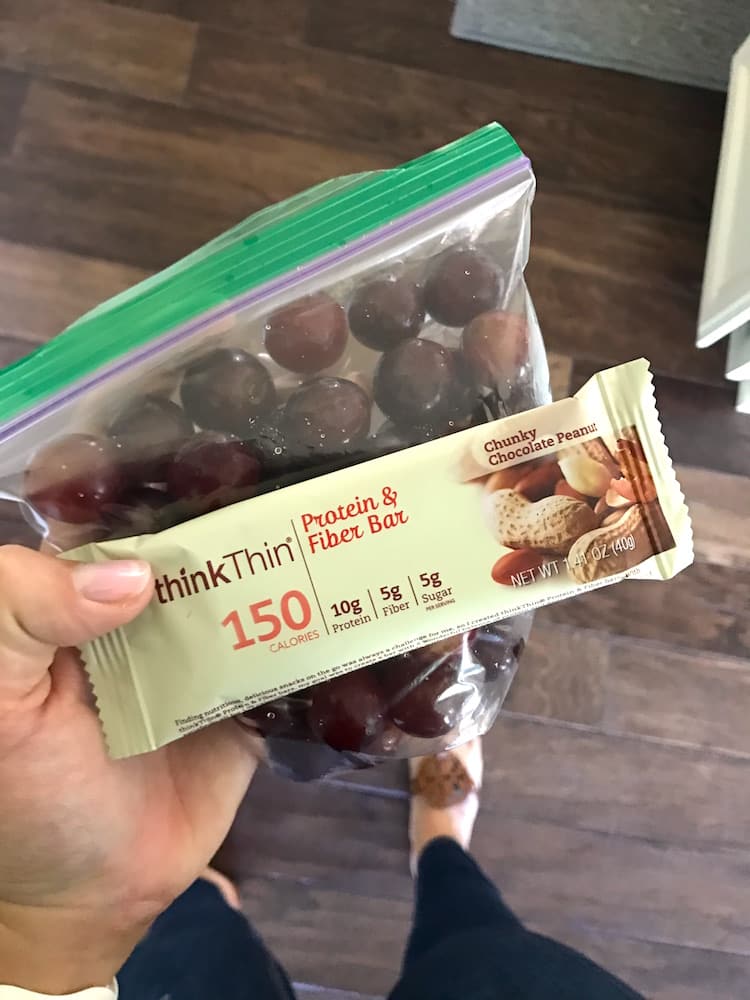 Lunch — A really, really big salad that has mixed greens, cucumbers, red peppers, artichokes, sunflower seeds, golden raisins, quinoa, chickpeas, chicken with an olive oil/balsamic vinaigrette (~600 cals) + coffee with almond milk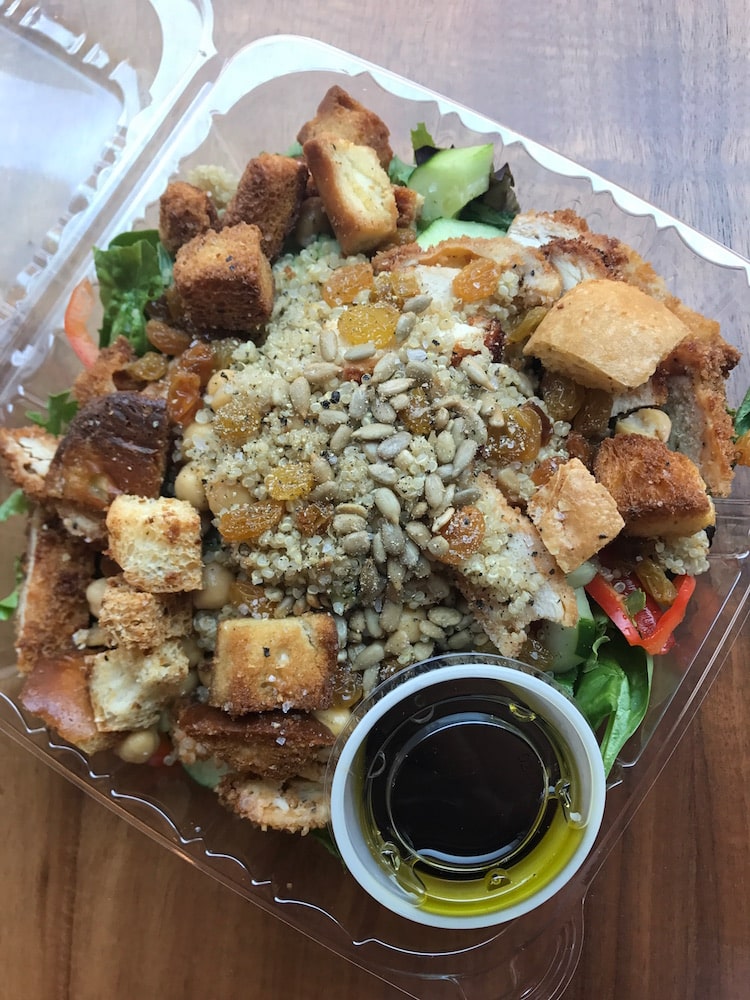 Snack — Thinkthin Brownie Crunch bar (150 cals)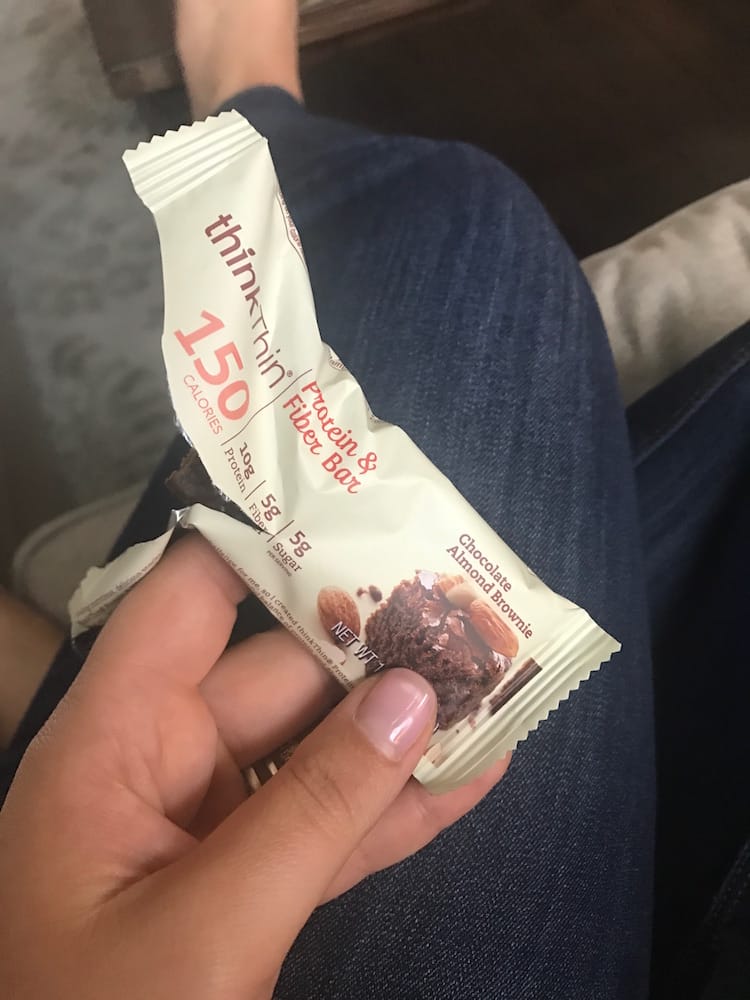 Dinner — veggie/turkey burger bowl that had sweet potatoes, asparagus, broccoli, zucchini, 1/2 avocado and a grilled turkey burger (~550 cals) To make: Roast sweet potatoes with olive oil, salt/pepper at 400F for 15 minutes. In a skillet over medium heat, sauté broccoli, zucchini and asparagus with ghee (or olive oil), fresh garlic, salt/pepper until done. Grill up a turkey burger, chop up an avocado and that's it!