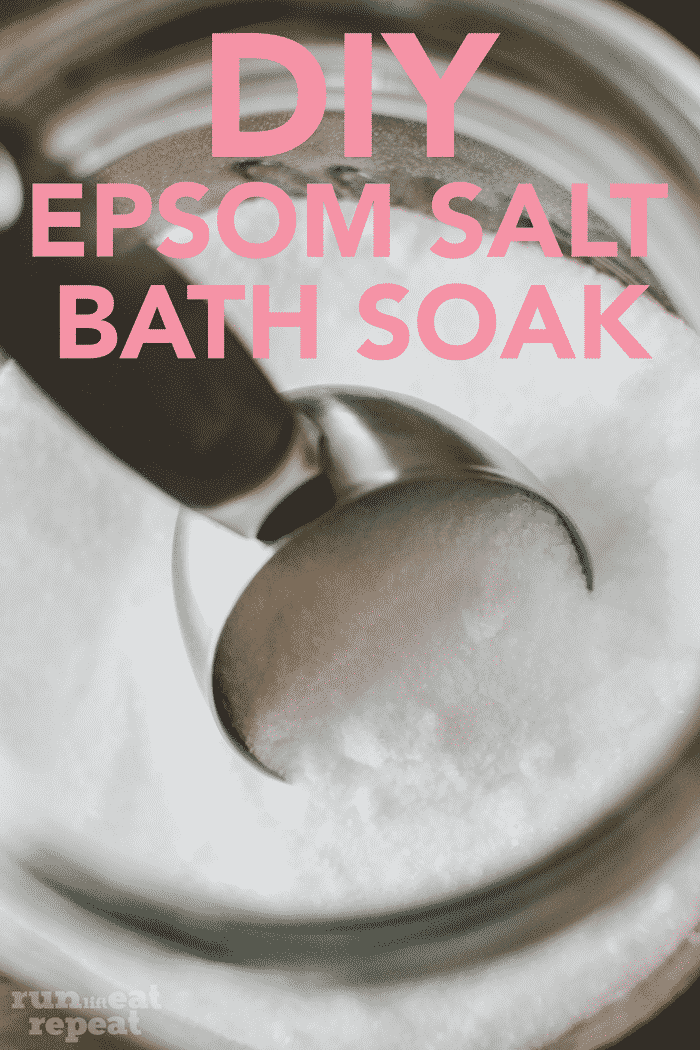 WHAT a weekend. Did you do anything fun? Share! The weekend was packed with all the fun things: food, friends, birthday cake, and running.
The big move is creeping up pretty fast (Oct 24th!) We're a little over 3 weeks away! And while it's so exciting, moving is always stressful. Thanks to friends and my to-do lists things have been moving along pretty smoothly. With so much going on, I find myself wanting to hit up the gym even more to de-stress.
Over the past week my body has gone through more workouts than usual and one of my favorite ways to relieve sore muscles is an epsom salt bath. There are days I get done a workout and I walk out sore, which is a good thing! Typically those are the days that I've upped my weights or speeds. Either way, it means my body is adjusting.
I buy epsom salt in bulk either at Walmart or Amazon. Walmart does sell it cheaper, but really it's all about convenience.
Here's how I make it:
5 cups epsom salts
1 – 1 lb box baking soda
1/3 cup coconut oil, melted
Mix together in a large bowl. Store in a large glass container. For the bath: Add 1.5 cups to your bath water (the warmer the water, the better.) Soak for at least 20-40 minutes. For children use .25-.5 cup.
It's seriously so easy and so relaxing. Since baths are a favorite of mine, I take these 3-4 times per week or if muscles are sore. Plus, I find that when I take one of these baths I sleep better at night.
After reading up on salt baths I found some interesting times to do these:
soothe a headache
to speed up the healing process when you're sick
at the first sign of a cold or flu
to relax hyper-active or irritable children
help sore muscles or achy joints
Cheers to baths and less sore muscles!