An easy, quick fill-you-up snack packed with protein!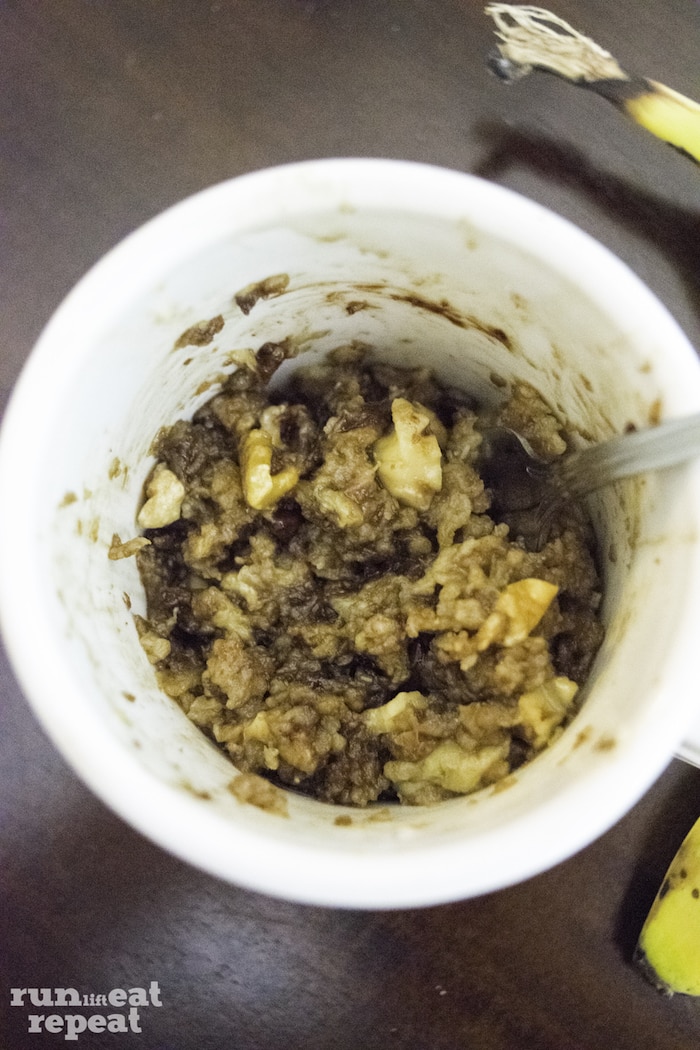 I feel like I'm at the grocery store all the time. To be honest though; most of the time it's just to get more zucchini, sweet potatoes and bananas. I'm bananas for all three.
Btw, completely off topic: have you ever tried Chick fil A's spicy southwest chicken salad? I'm obsessed. With all the possible toppings it's 420 calories (plus dressing.) I'm not a huge fan of all the extras, so mine comes out to just around 300 calories + 80 calories for the dressing. And I always toss in roasted sweet potatoes. Not too shabby for getting 34g of protein.
If you know me, once I get hooked on something, it's all I want. For days. And dayz. Chick fil A I'll keep ya in business.
OK back to what you are really here for.
This mug cake.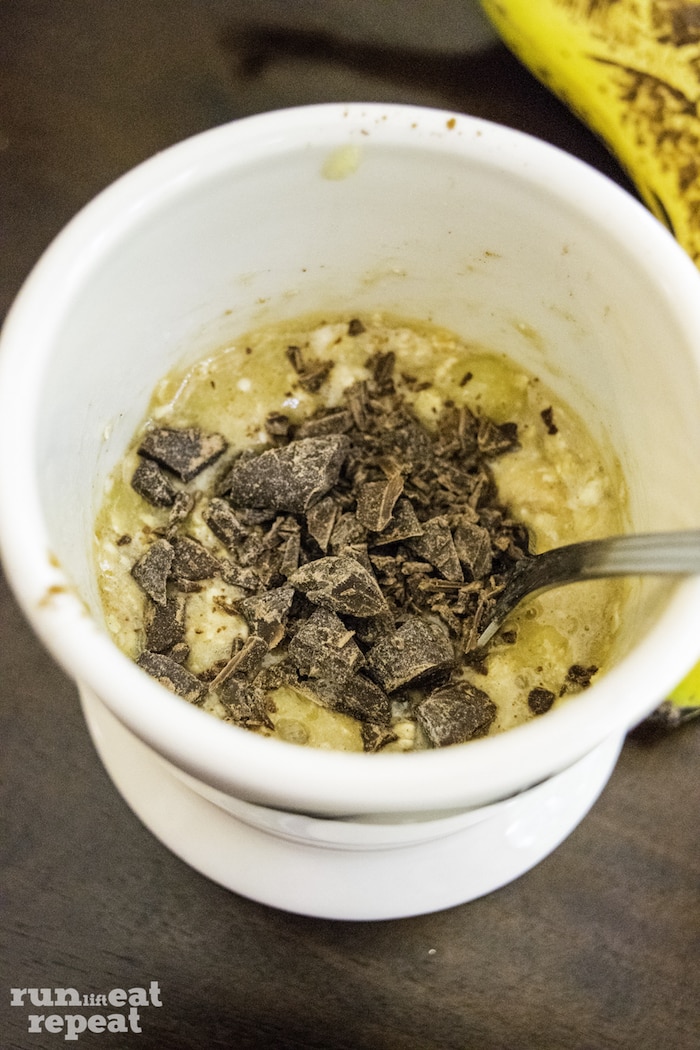 A way to keep myself on track is quick and easy snacks that fill me up. Whether it's before/after my workout or in the middle of the work day. I need something with substance to keep me going.
I'll bet that most of you have all the ingredients in your kitchen.
Three simple steps to heaven:
Pour ingredients into large mug.
Mix ingredients.
Microwave.
It is that simple and so satisfying. I typically eat this a few hours before my workout or when I need to satisfy my sweet tooth.
Just look at this.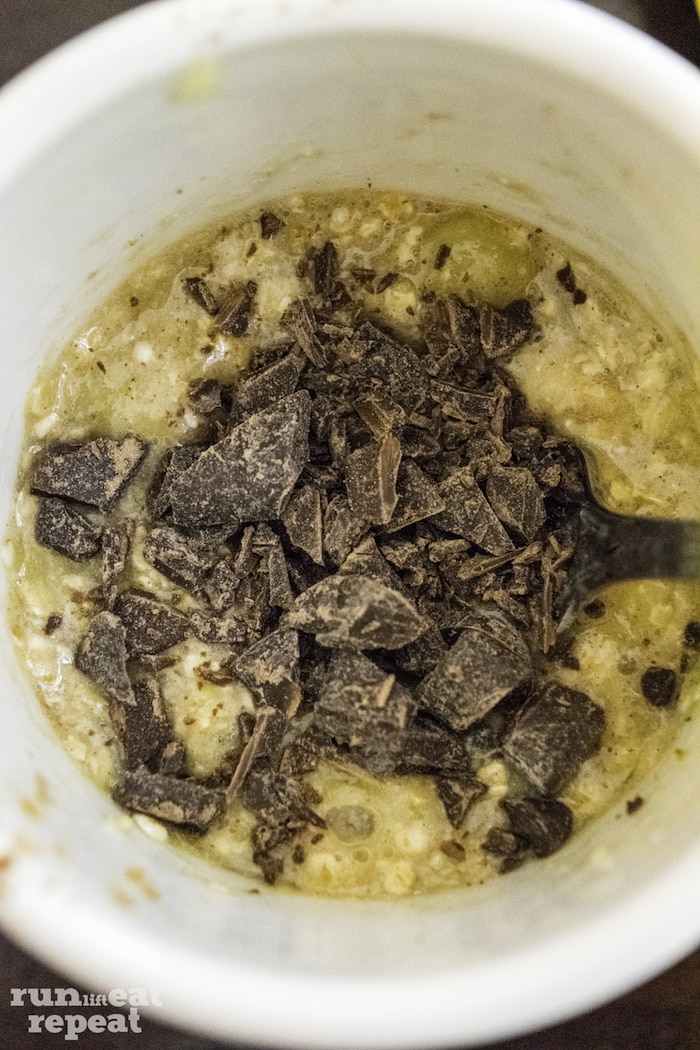 Heaven.
In.
A.
Mug.