Crispy chicken paired with hearty vegetables in a simple balsamic sauce. A one pan dinner ready in just 30 minutes!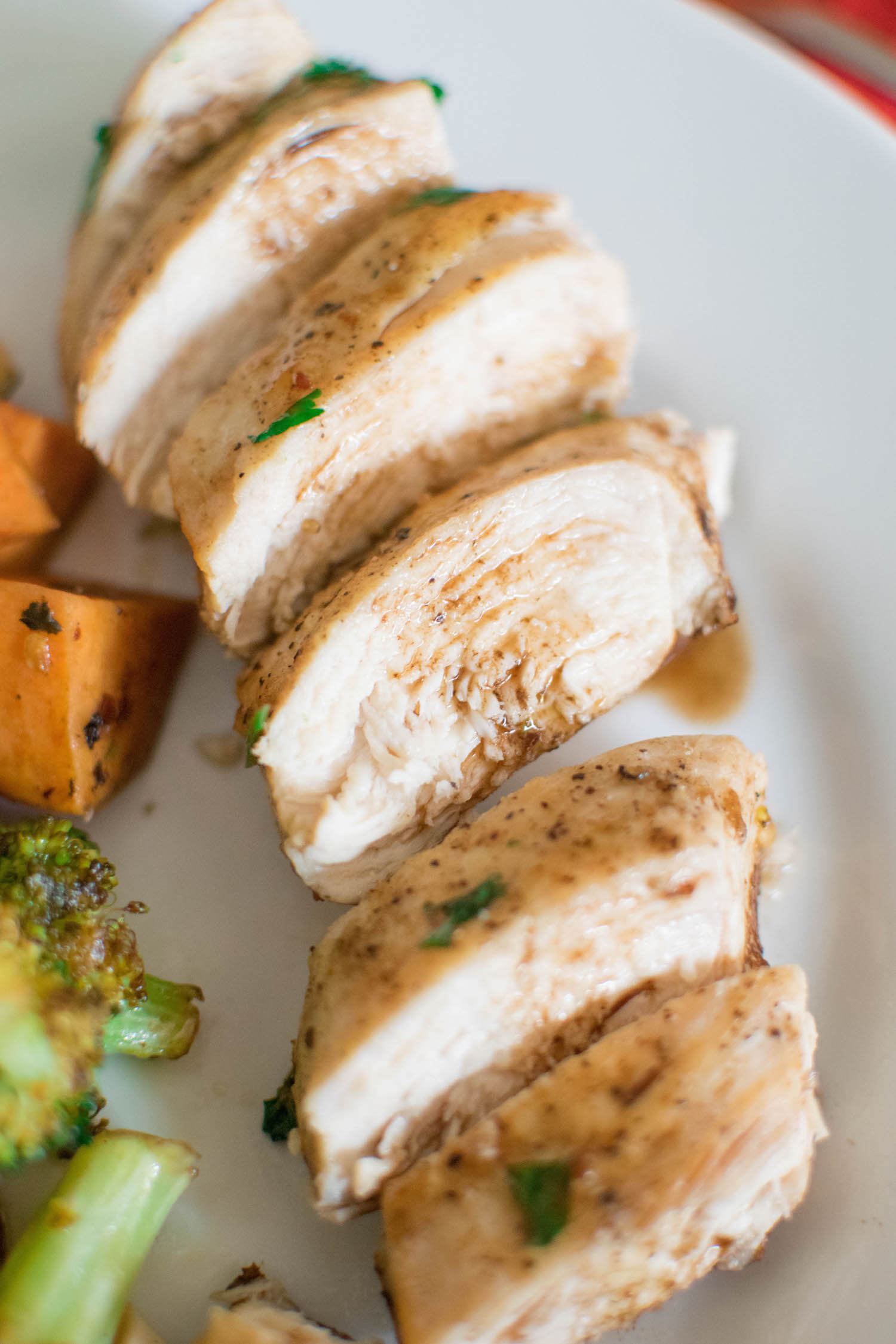 And just like that, it's Friday! 
To end this exhausting week, I've got a super simple one pot meal to share with you. I was inspired to make this yesterday when I looked in the kitchen and saw that I had tons of sweet potatoes and vegetables. Plus, we've been eating the same stuff for months now (chicken in lemon garlic sauce, teriyaki chicken, bruschetta chicken, never ending meatballs), and as much as I love all of them, I needed a change.
During this month, I'll be sharing more satisfying, hearty meals. You know, the ones you won't feel guilty for eating. Stay tuned!
This is a perfect meal for towards the end of the week when your looking for something to make to use up those lingering veggies. Use what you have on hand, don't worry if they aren't the same as mine! I opted to use some my favorites: broccoli, zucchini, asparagus and sweet potatoes. You'll need about a cup of veggies per person. I've been trying to up my veggie intake, so I did about a cup and half per person.

Pre-roast veggies while searing chicken, combine, bake. THAT'S IT!
While the veggies are in the oven, sear the chicken until browned and slightly crisp. It won't be cooked through and that's OK, it will finish in the oven. Add the veggies to the pan and pop it in the oven. During the 12-15 minutes (of heaven), the veggies and chicken will become best friends, both soaking up the juices while baking.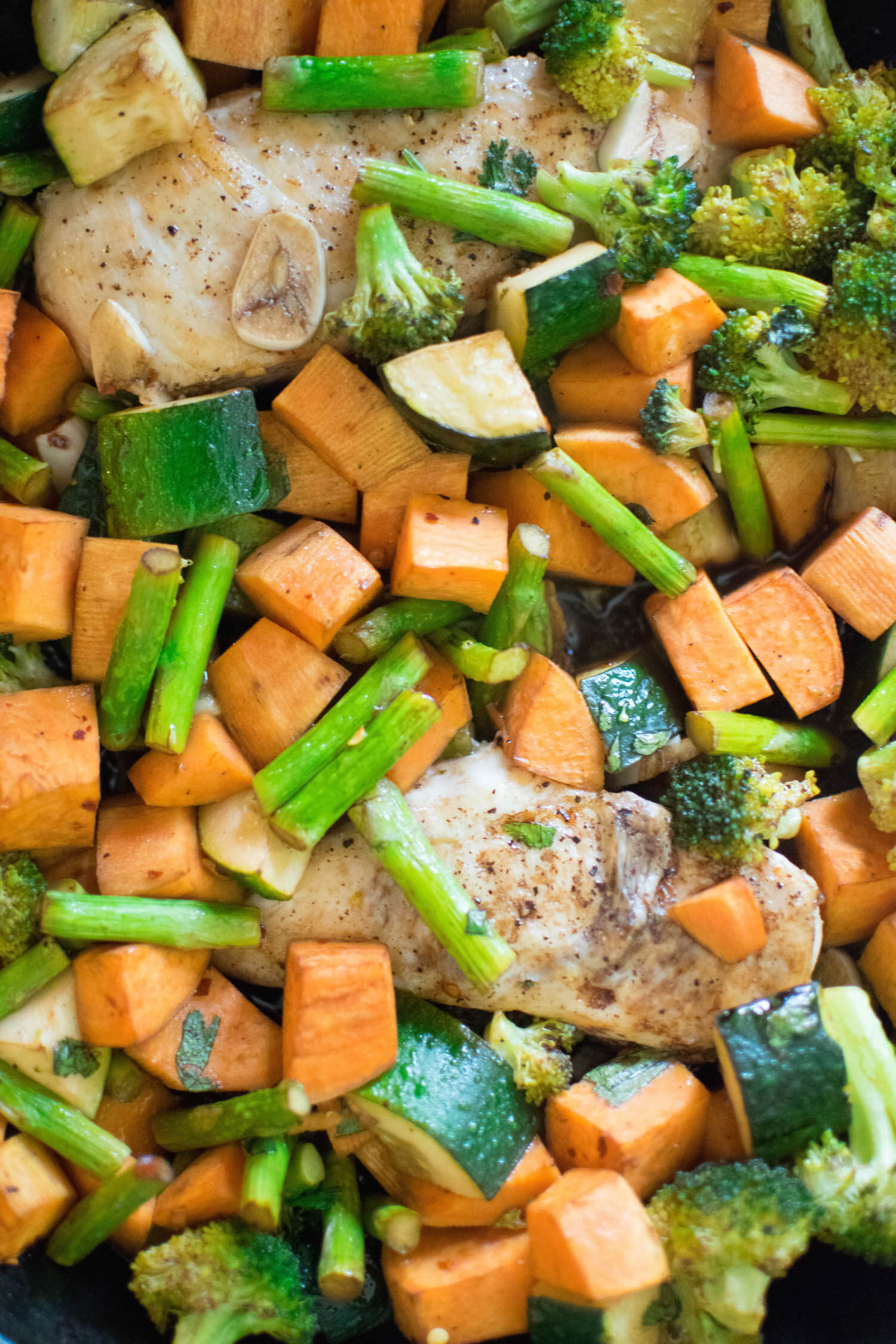 Flavvvvorrrrr! Party in your mouth. And, only around 350 calories!
Visit me on Instagram or Twitter and use the hashtag #addictedtothekitchenblog ♥♥
Find more one pot wonders here.
Here's another equally simple and quick recipe, my favorite Skillet Chicken with Creamy Lemon Garlic Sauce.