Adding some variety to your weeknight dinner with this flavorful dish!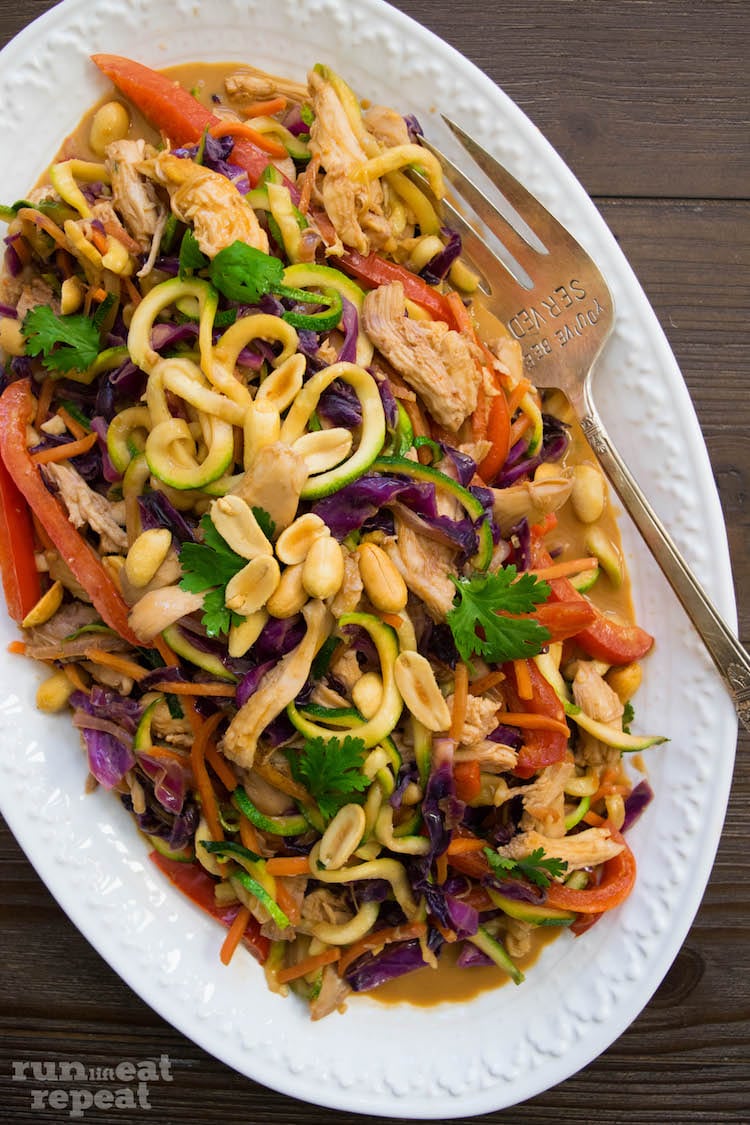 This year I decided to challenge myself and get a bit more creative in the kitchen. Meaning: try new flavors, revamp an existing dish and pack that into a ~30 minute meal for during the week. I'm proud to say, 2017 has seen a lot of that!
After jotting down a few ideas, I knew this had to be the first I tried since this girl is no longer allergic to peanuts!!!
Queue the happy dance.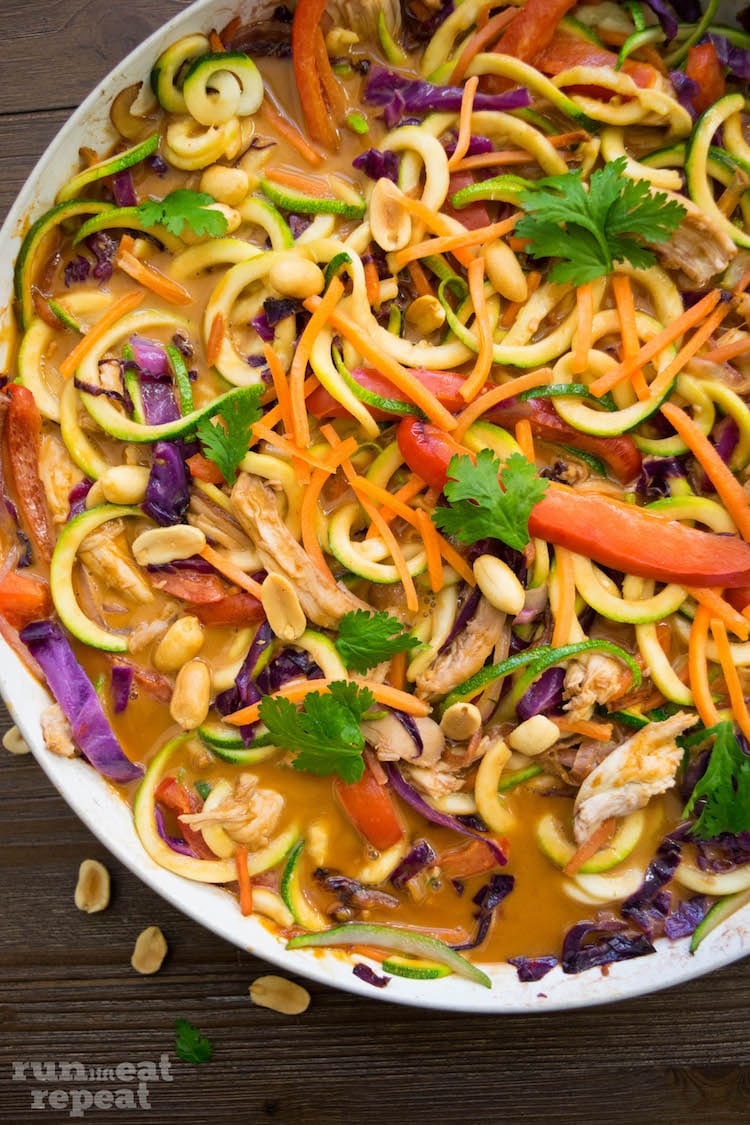 THIS right here↑ is anything but boring. It's light, refreshing, healthier, and incredibly flavorful. But what I love about this dish is (1) it's simple, (2) you can customize the vegetables and protein to your liking, and (3) only takes about 30 minutes.
Let's get to the recipe, shall we? You'll cook down all the vegetables (keeping those zucchini noodles off to the side.) Get creative with your vegetables, I had shredded carrots, red cabbage, thinly sliced peppers and onions on hand. Cook em' with some fresh garlic and sesame oil. Have you tried sesame oil before? Gosh, it's the best thing ever.
Now once those veggies are cooked down, add the shredded chicken and zucchini noodles. This is to only warm the chicken and zucchini noodles through. Then, you'll pour in that incredible peanut sauc….eee. Sorry, mouth watering.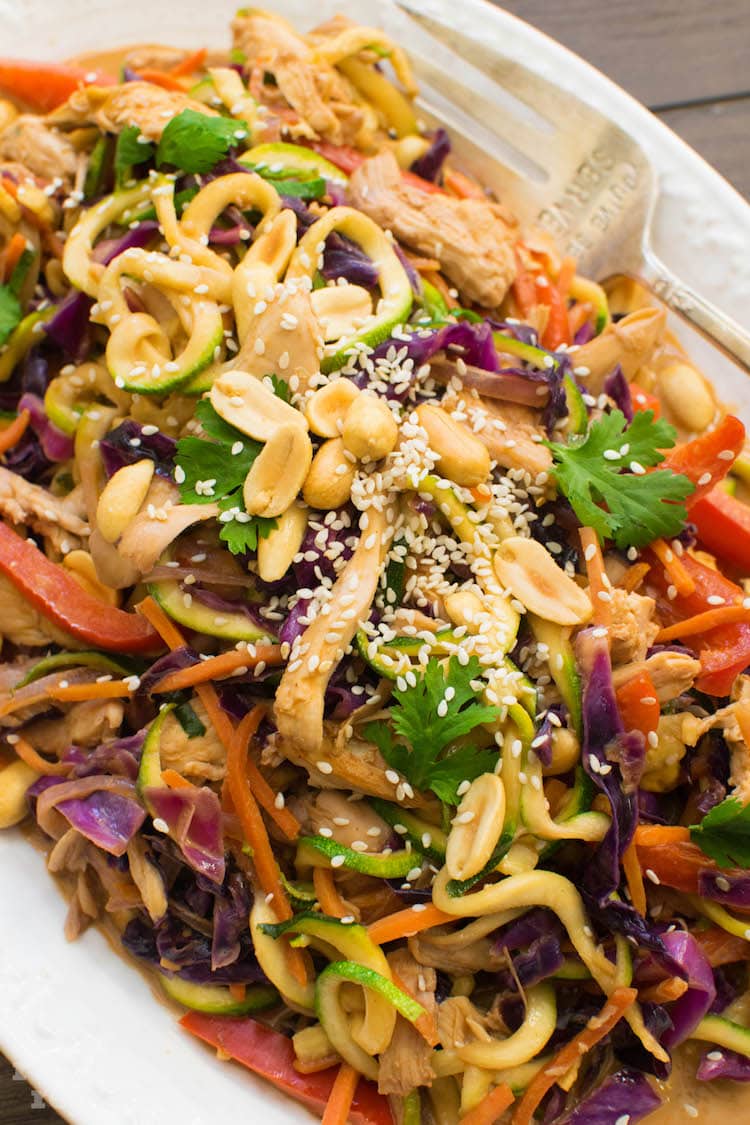 PS: the star IS by far, without a single doubt, the peanut sauce.
Leftovers? if there are any, are 1030220040x better the next day. I'm 100% guilty of eating it directly out of the container, cold.