Post updated in 2019.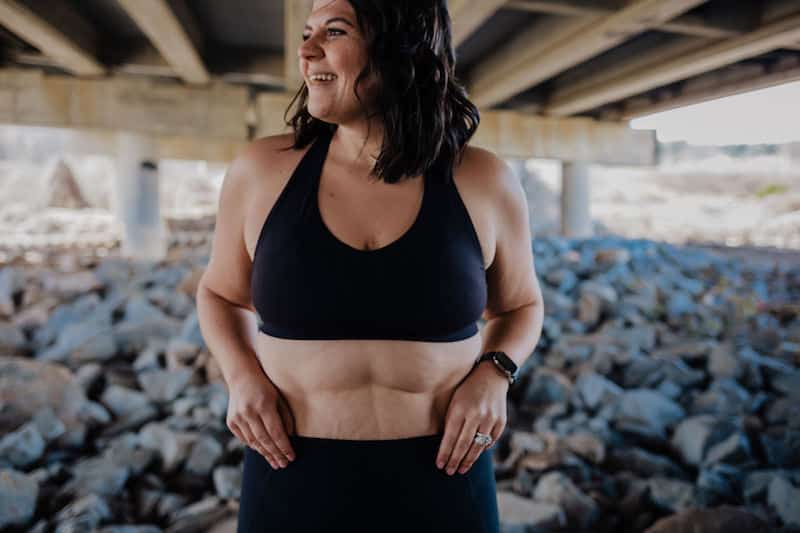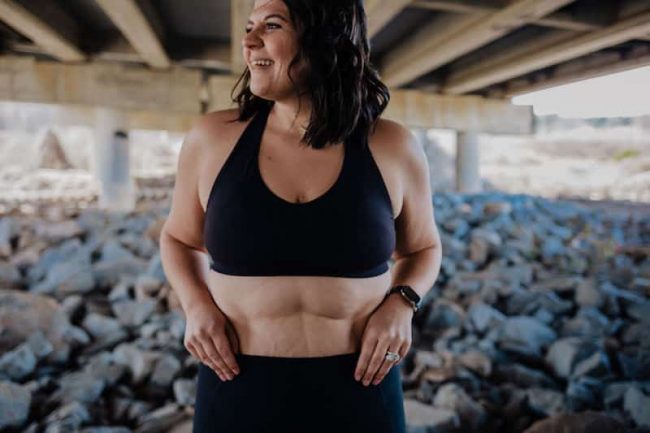 I'm an advocate of body positivity. I truly believe that we owe it to ourselves to love our bodies, appreciate what they have done and continue to do for us every day, and not hate them because they don't look like the 'standard'.
The reality is, loving your body can be a bit challenging when it's going through change— whether it's weight loss, on the journey to parenthood, postpartum, weight gain, depression, and more. No matter the season, I try very hard to not focus on the number on the scale. But I'd be lying if I said it wasn't hard, because it is.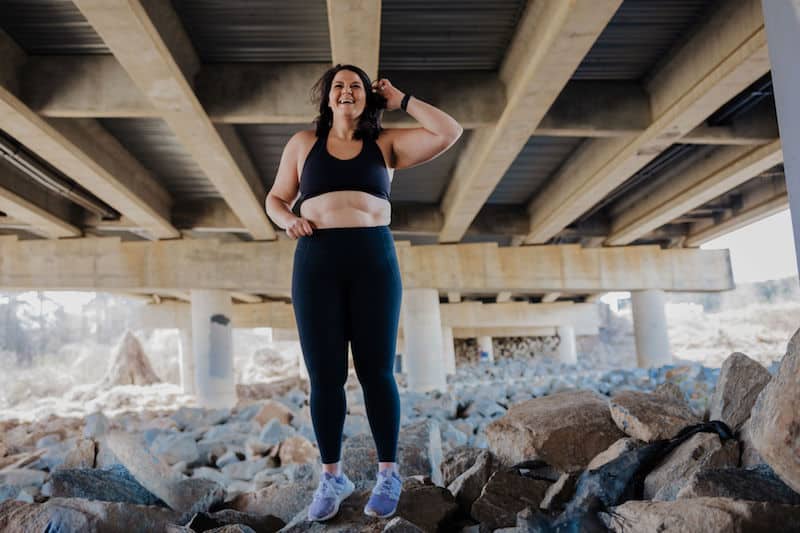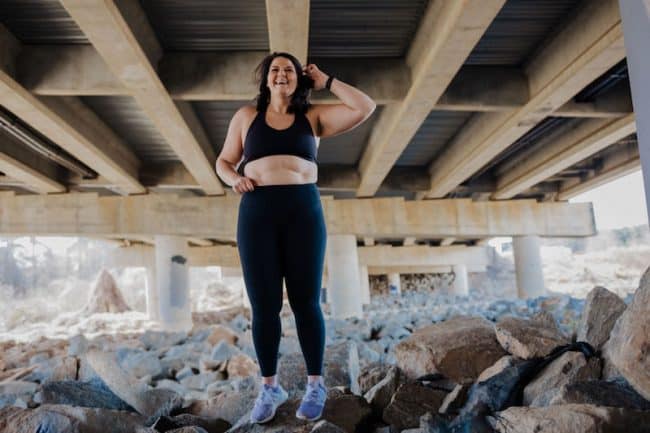 Not too long ago I fell off track. I was trying out on clothes, stood in front of the mirror and bashed what I saw: my legs looked horrible, my arms were 'too big', my stomach wasn't flat. I couldn't stop. I ended up leading the clothes behind, crying, and felt defeated. While weight is not a measure of success, I repeat weight is not a measurement of success, the amount of work I've put in to lose 145 pounds and I wasn't happy with my body.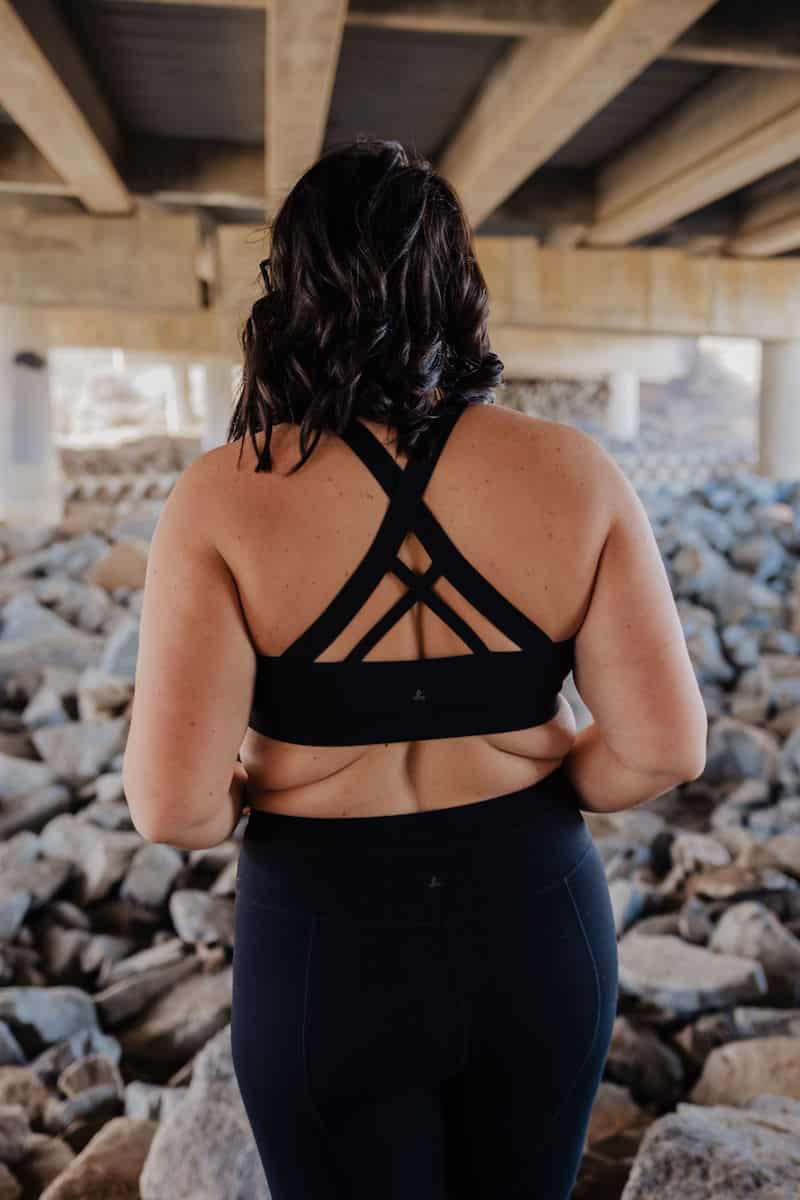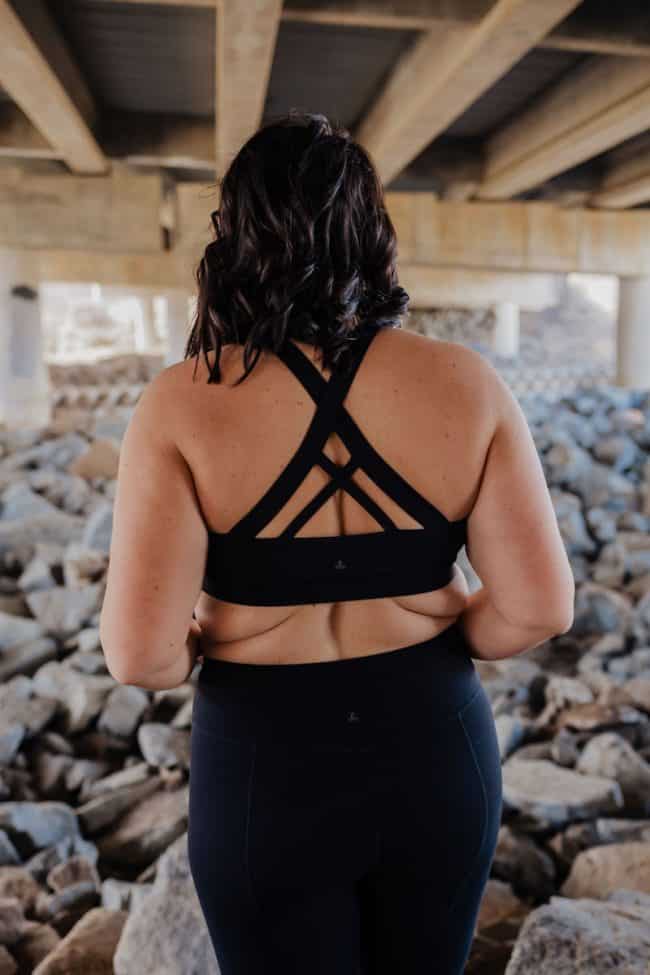 Here's Why I'm Celebrating My Body:
It can lift heavy weights.
It can do HIIT workouts 6 days a week.
It can run 5Ks.
It can run a 10K.
It's no longer am out of breath after walking up the stairs.
It's 145 pounds lighter.
It battled an eating disorder.
It battled depression.
It's conquering PCOS.
It's battling infertility.
And regardless if my body doesn't fit the 'standard', I'm so proud of it and thankful for all that's it done for me.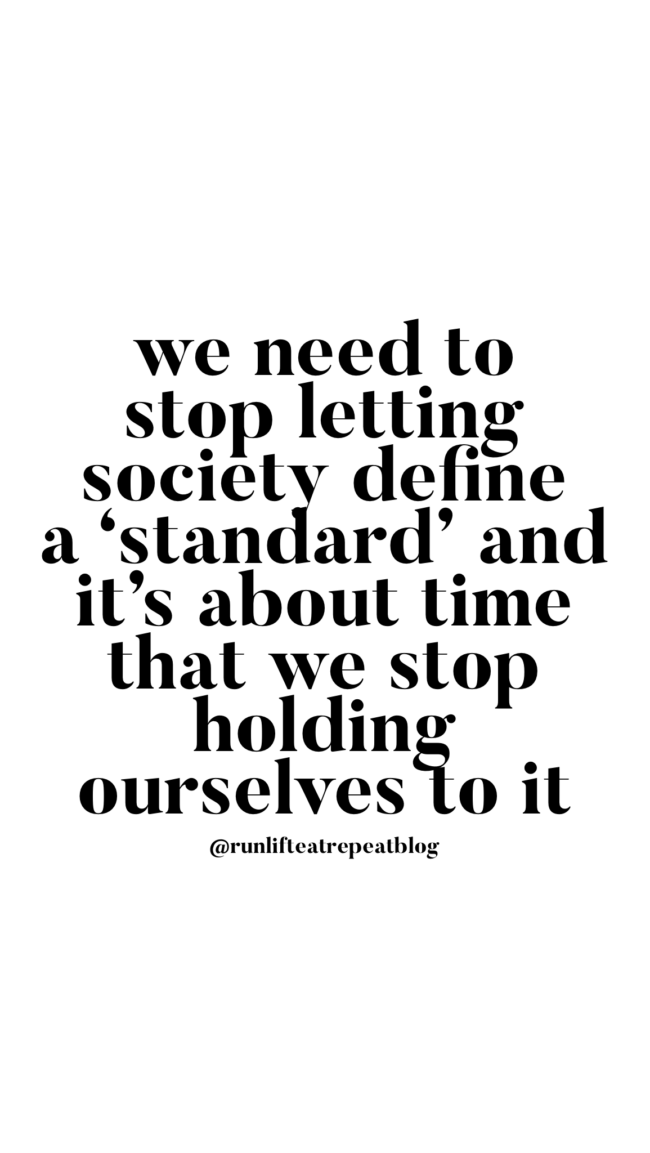 This journey to self love and self acceptance is difficult and emotional. But it's life-changing and a blessing.
And Remember...
There will never be healthy, positive change when you dislike your body.
Absolutely no one has the right to judge any other body than their own.
The rolls of skin, cellulite, pooches, jiggles, and stretch marks have nothing to do with your health.