Light, fluffy pancakes jam packed with sprinkles. The perfect way to make a birthday morning extra special!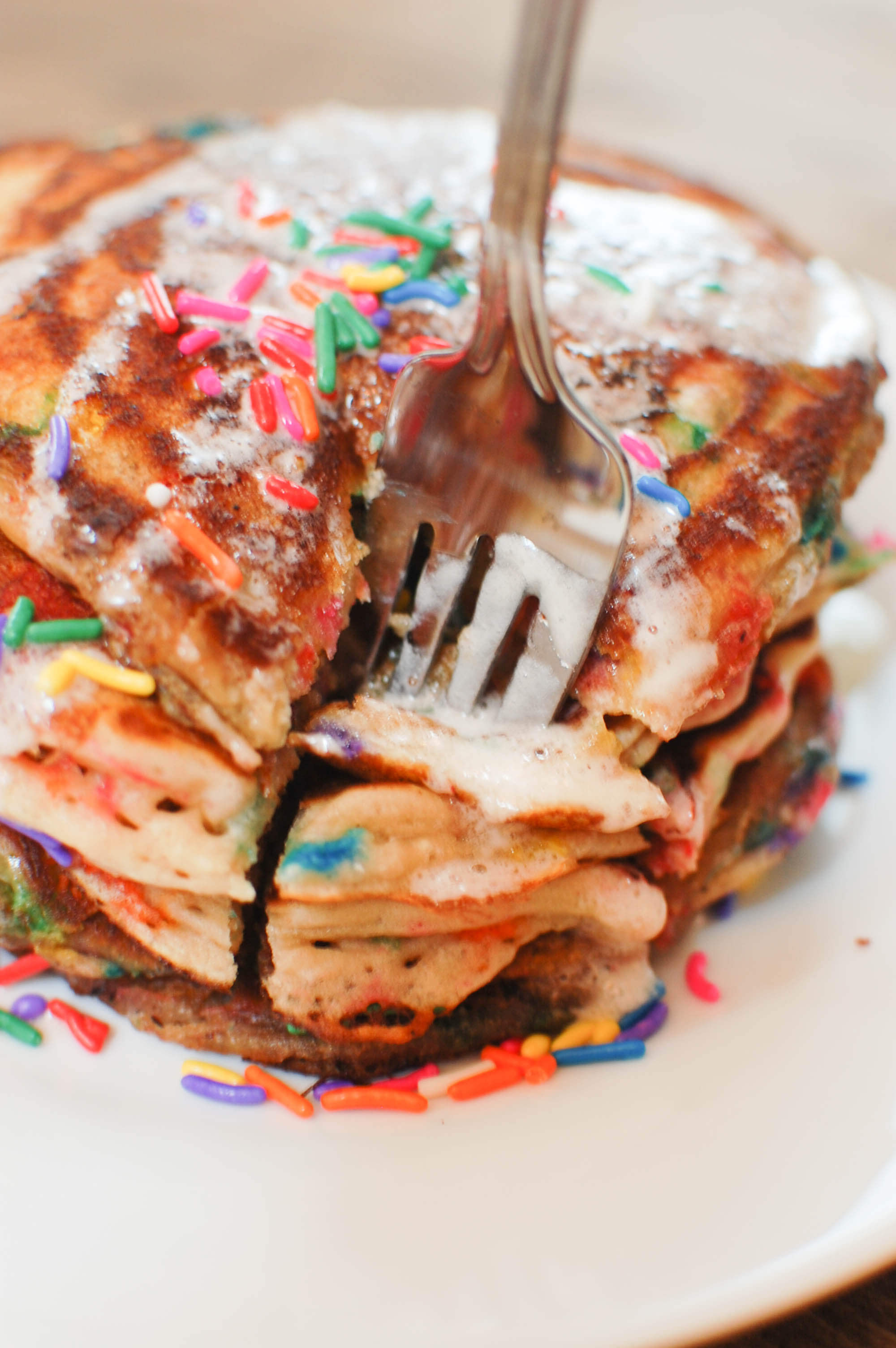 Hey hey hey! Another weekend comes to an end and another Monday begins.
Today's recipe is meant for a celebration. Chris' 27th birthday was on Saturday and we get married next week. CELEBRATION at it's finest right here. This week I will be de-stressing in the kitchen while finalizing last minute items.
Now, let's eat!↓ ↓ ↓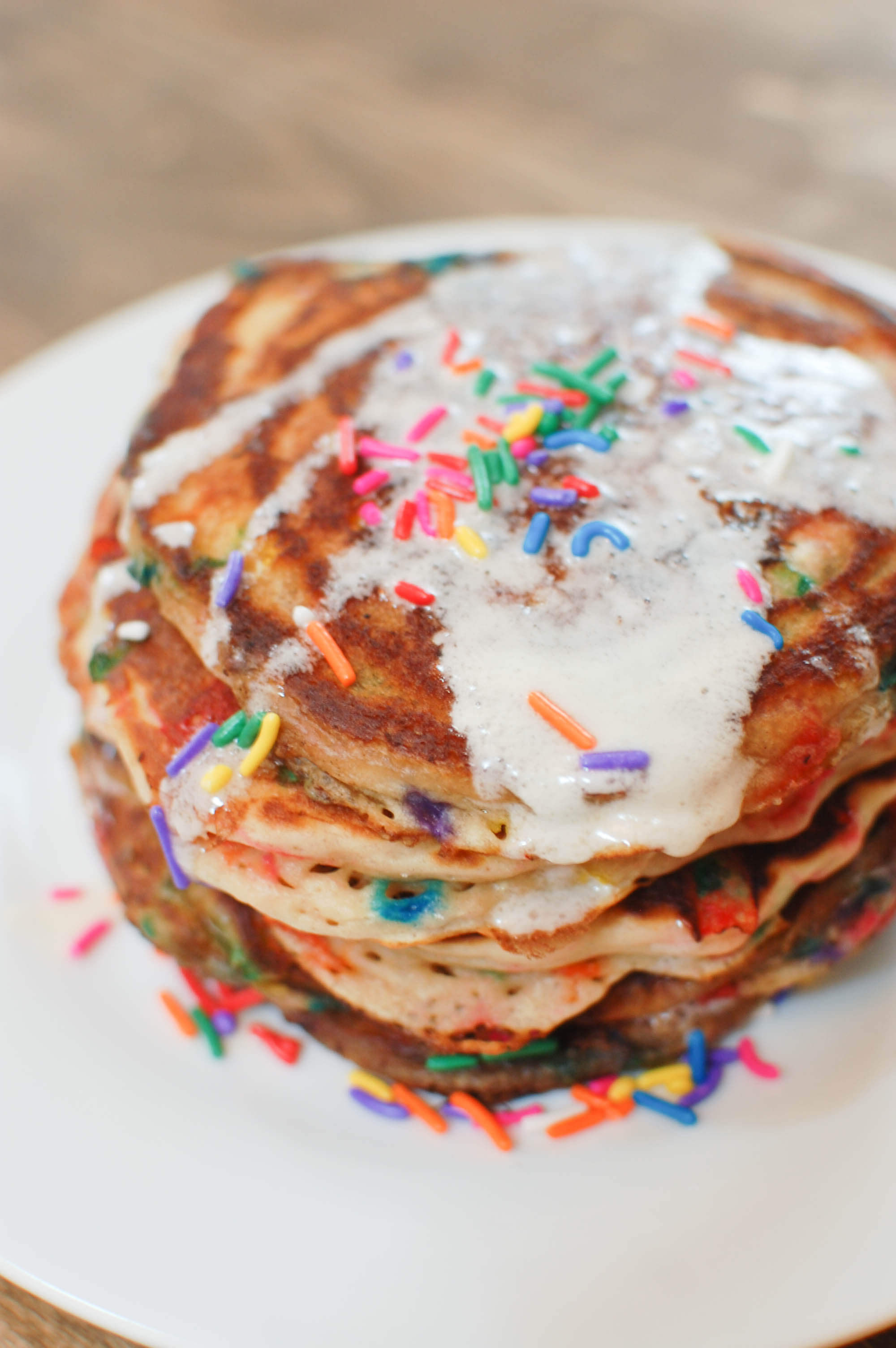 A few things to remember before making these pancakes.
✔ Allow the melted butter to cool completely before combining it with other ingredients. Mixing hot butter with yogurt will cause it to curdle.
✔ Avoid over mixing the pancake batter. The more you mix, the more dense the pancakes will be. Yuck, we don't want that. The key is to whisk together until just combined. A few lumps may remain.
✔ Fold in the sprinkles. Over mixing the sprinkles in the batter will cause the sprinkles to bleed. The color isn't too appetizing. Also, do not use the nonpareils. No matter how gentle you fold them into the batter, they will bleed.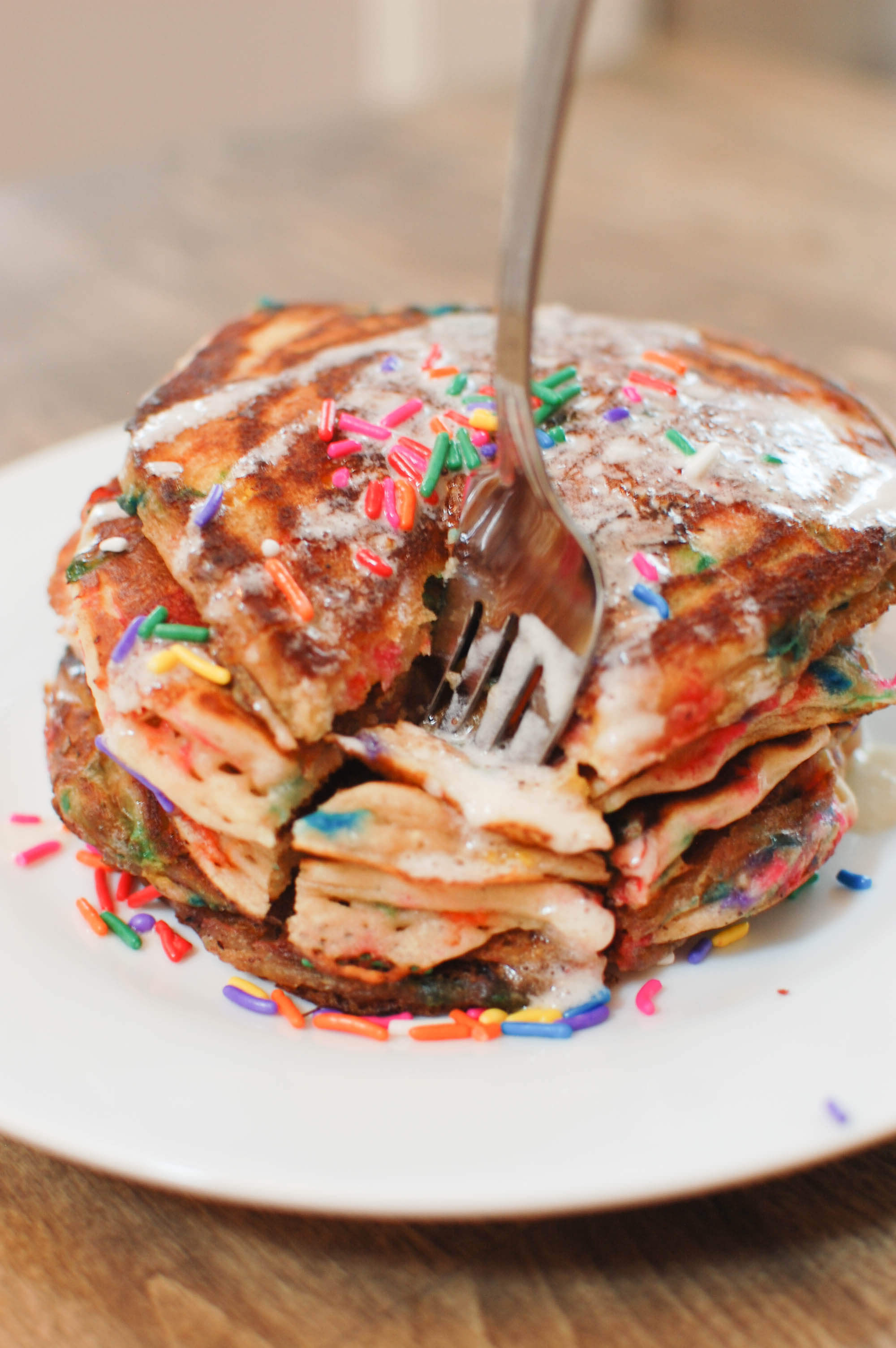 Before you sit down to enjoy breakfast, top them off with vanilla glaze. You don't need a ton since the pancakes are already sweet. But, don't forget to top it off with sprinkles. That's a must!