This shop has been compensated by Collective Bias, Inc. and its advertiser. All opinions are mine. #WholeGrainWholeDay #CollectiveBias
Crackers paired with tangy goat cheese and topped seasonal fresh fruit. A light and healthy snack!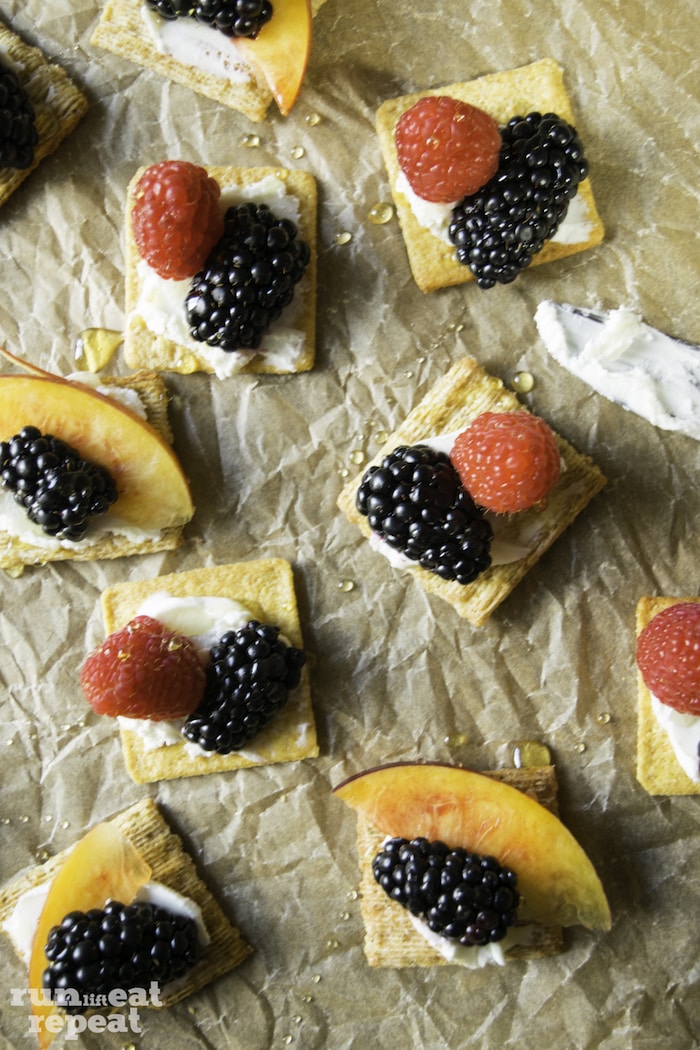 First, how's your week going? If it's dragging, HEY. At least we're at Thursday aka: Friday Eve.
There are days that can be pretty hectic. And those are the days where quick and healthy snacks are a must.
Here's a little somethin' I pulled together the other day when I was in a pinch. Work, gym and life just happened and I realized I needed a quick snack to keep me going. I always have a few staples in the kitchen: crackers, some type of cheese and fruit. That's where the inspiration started!
When I reach for crackers at the store I always choose Nabisco. My favorites: TRISCUIT (24g whole grain per serving) and Wheat Thins (21g whole grain per serving). I know that when I incorporate these into a healthy snack that I'm that much closer to getting the whole grains I need.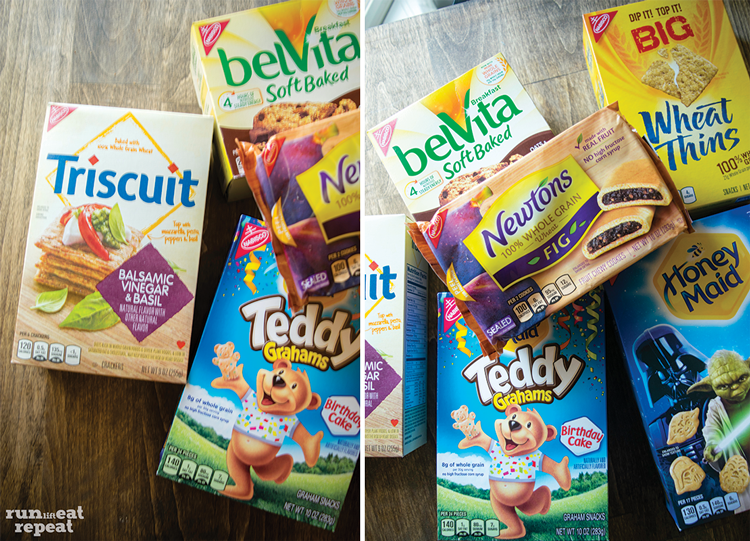 This snack.
So much texture.
So much flavor.
So many whole grains.
Can't stop. Won't stop.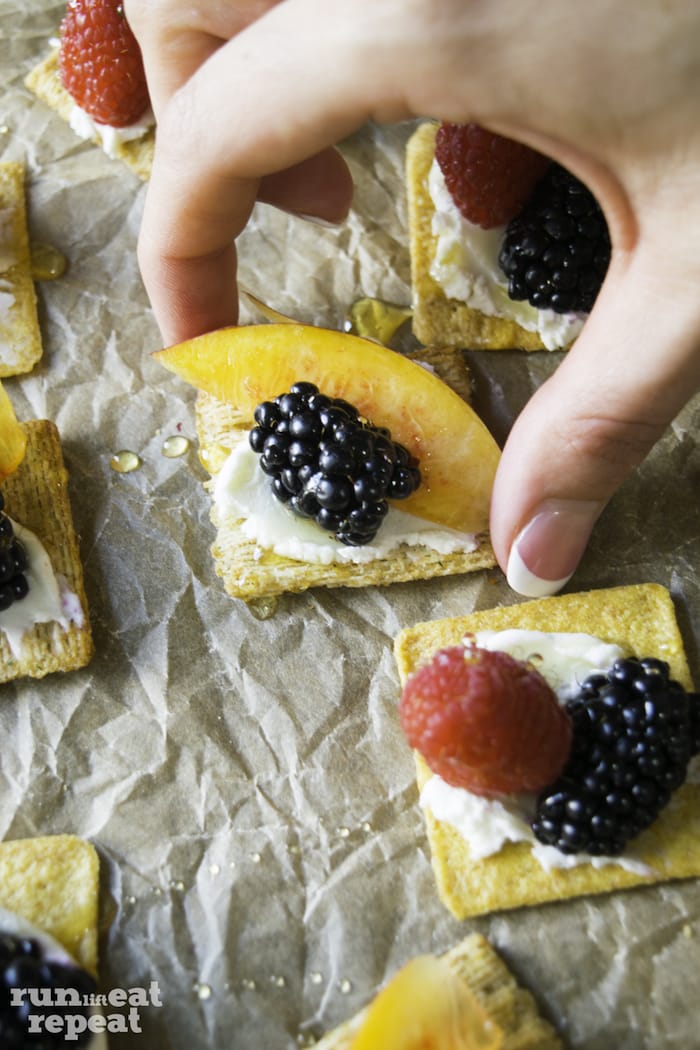 Crunchy, tangy, and sweet.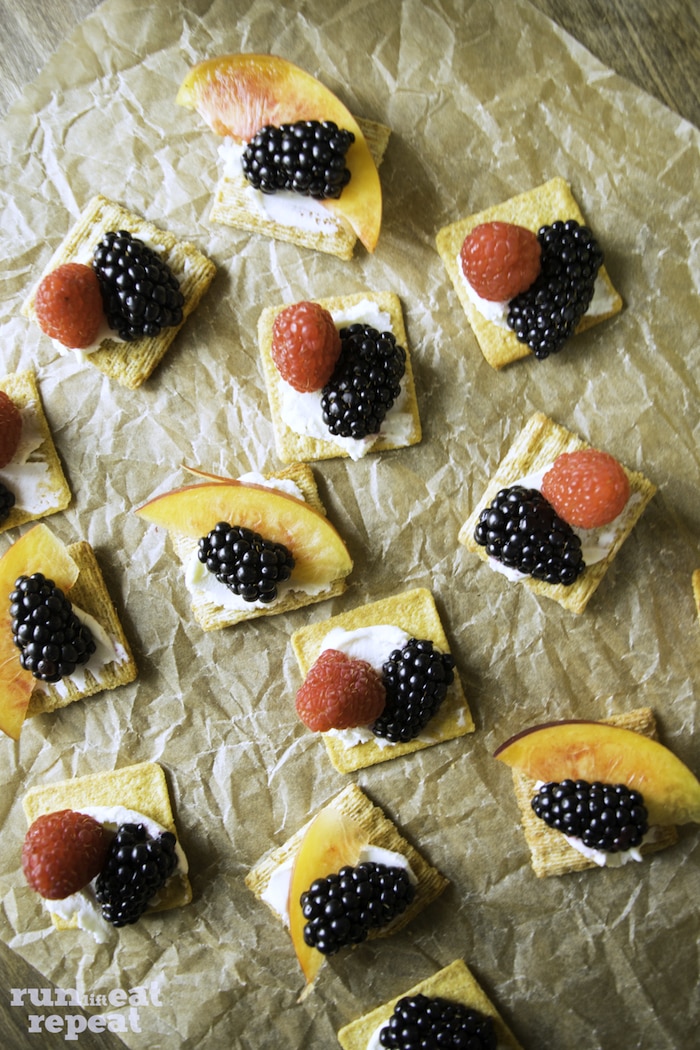 To get things started, pick up some fresh fruit. Pick your favorites! I used blackberries, raspberries, and nectarines. All are relatively inexpensive this time of year.
Three steps until that party in your mouth.
Smear goat cheese on a cracker.
Top with your favorite fruit
Drizzle with honey.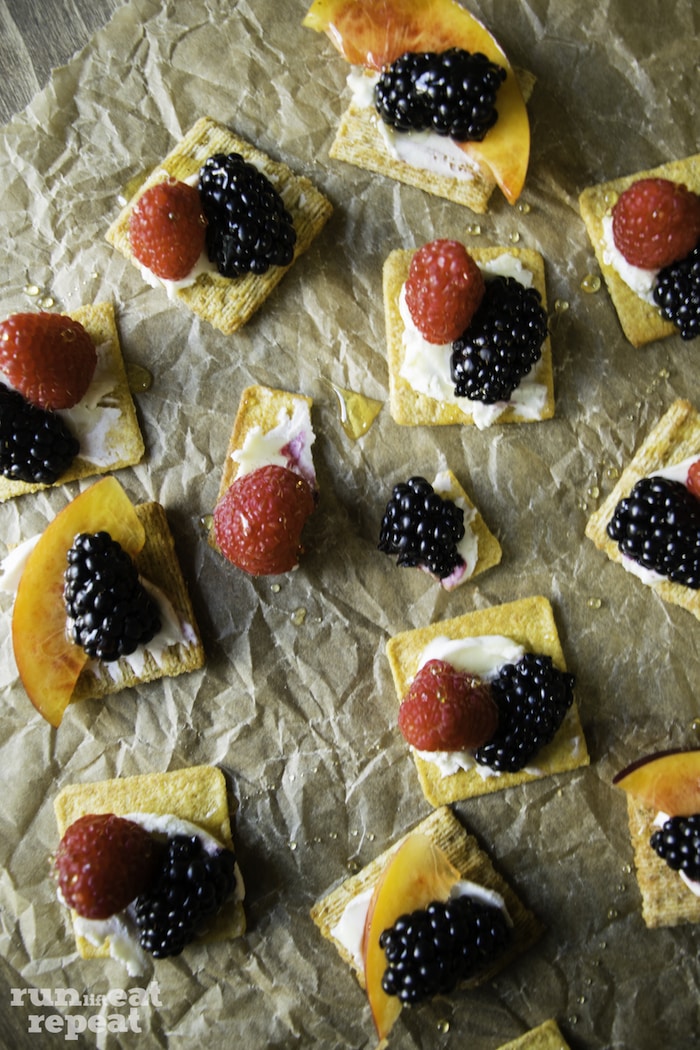 Enjoy this flavorful snack with alllllllll the flavor and textures without the guilt!
Find more Nabisco crackers such as: belVita Breakfast Biscuits, Fig Newtons, Wheat Thins, Honey Maid, TRISCUIT and Teddy Grahams at your local WalMart. Keep an eye out for an in-store demo at select stores starting tomorrow through Friday (8/11-8/12)!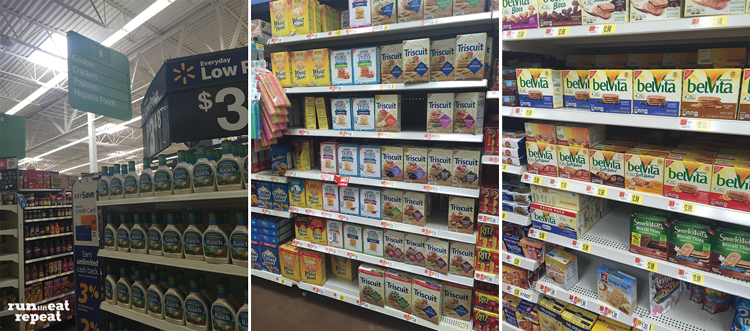 Q: Did you know you are supposed to get 48g whole grains a day? Whole Grains for a Whole Day. Nabisco can help make it happen. Teddy Grahams have 8g per serving.