In November 2015 I had a bit of a reality check— high cholesterol, high blood pressure and weighed 310 pounds. I immediately challenged myself to push outside of my comfort zone and workout 6-7 days a week. I'm the need-to-go-all-in-to-stay-committed and the better-to-be-over-prepared-than-not-at-all type of person so I had a set schedule and always had my gym bag packed and ready to go (with usually way more than I needed.) After 1.5 years I've perfected the essentials of the gym bag.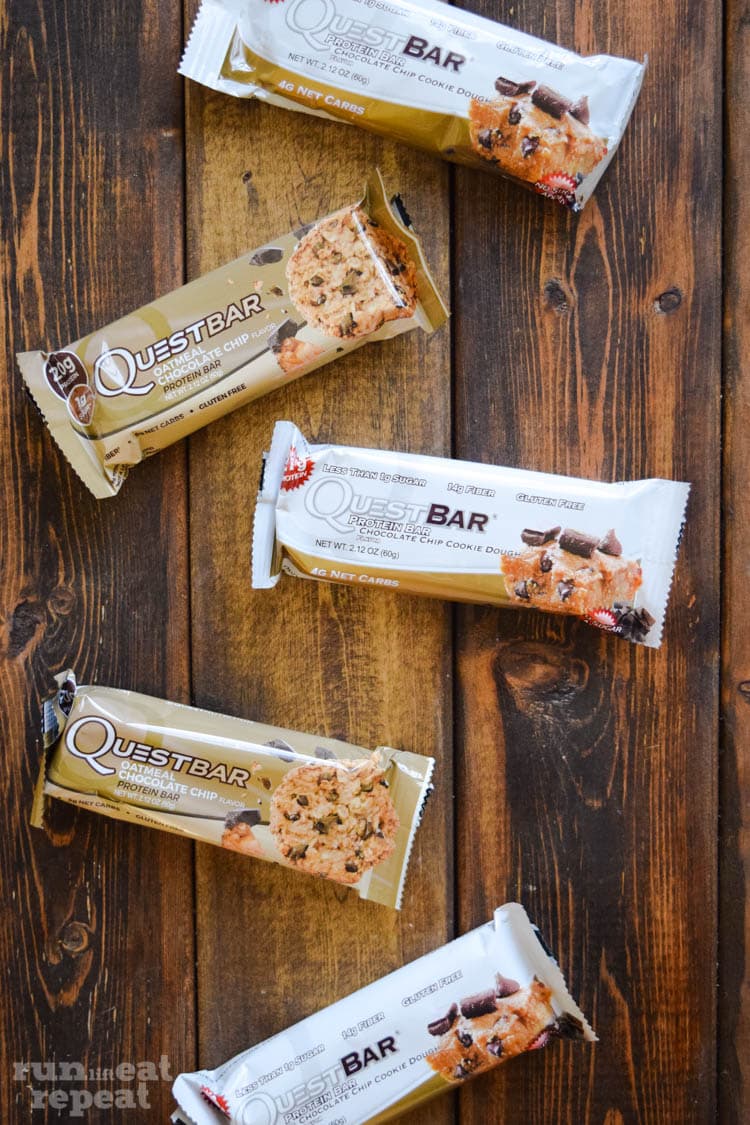 1) QuestBar – I typically do fasted workouts so afterwards (especially in the morning) I'm starving. Keeping protein bars on hand are key to holding me over until I can get home. Plus, you never know if need to make a detour on the way home. I love having QuestBars because they are soy free and gluten free with 20+g of protein.
2) Small essentials bag – Grab a small bag with a zipper (or even a Ziplock) so you can carry smaller items such as face lotion, chap stick, hair ties, travel contact solution, feminine products, etc. This will allow you to have it all in one place without hunting through your bag.
3) Cleansing wipes – If you plan on running out afterwards, these are a quick way to freshen up without taking forever. Quickly wipe yourself down and you'll feel rejuvenated especially with all those endorphins going.
4) Deodorant – Whether you forget to put it on (it happens) or you need run to the store afterwards, others will thank you for having it.
5) Wireless headphones – Music is always a must.
6) Socks – "Crap, I put on the socks that slip into my sneakers." "Oh, I have some in my bag!" Believe me, it will happen at least a few times.
7) Blender Bottle (or a regular water bottle) – I personally love using a Blender Bottle since I take pre-workout prior so when I'm finished I can tap it off with water. But as long as you have a water bottle so you're staying hydrated, that's all that matters.
8) Hair ties – Forgetting a hair tie or having one break during a workout SUCKS. For me to have a successful workout, I need my hair up and out of my face.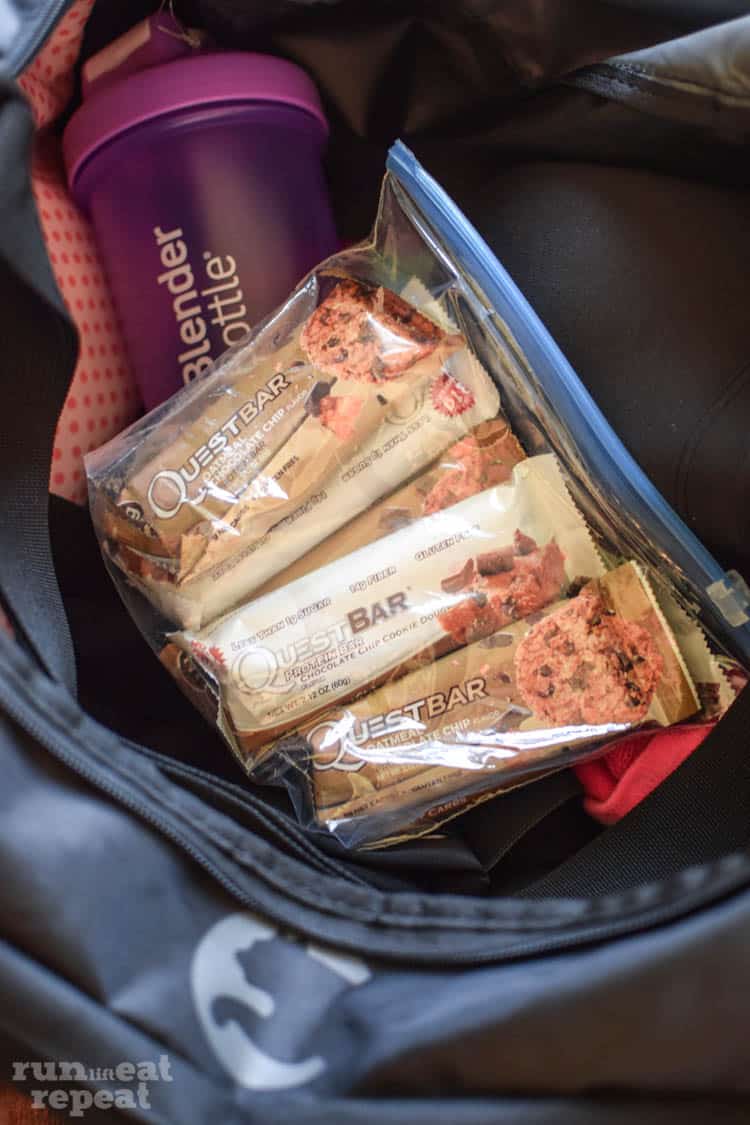 Find different flavors of QuestBars at your local Target!