There's nothing worse than boring weeknight dinners. Kick it up a notch with this flavorful, healthy Asian inspired chicken and veggie dish!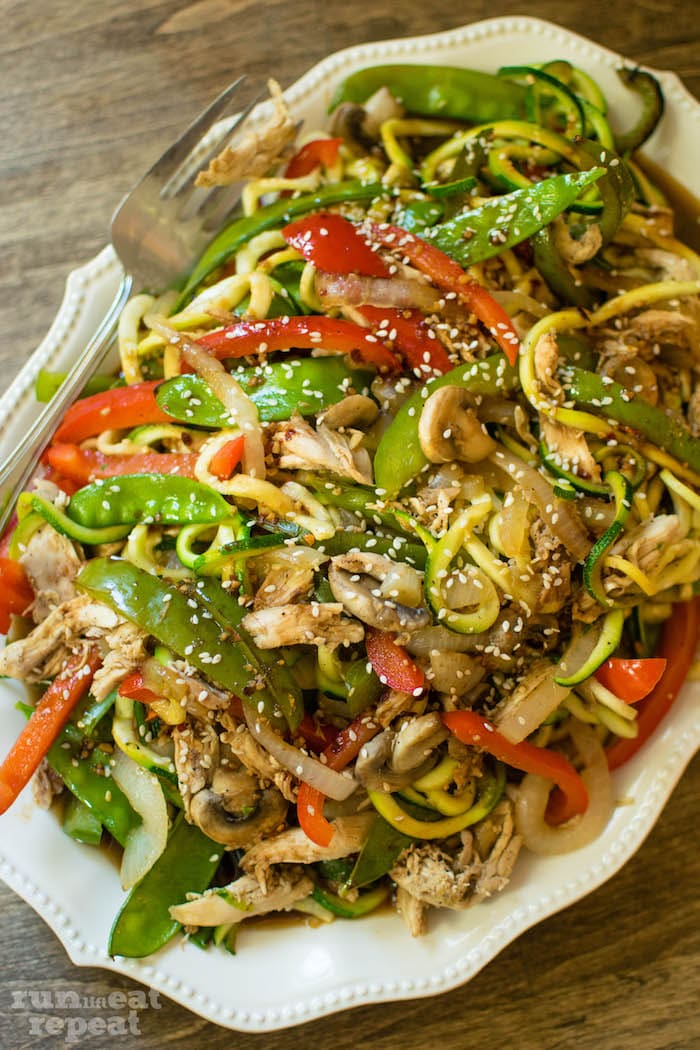 Earlier this year I made a resolution to utilize my cooking skills more. Mean, stop being so boring and make the same dinners over and over again. I'm of those people that could eat the same thing everyday if I love it. Are you like that to? I can't be the only one.
Queue the spotlight: simple, fresh, ridiculously simple and done in just 35 minutes. Nothing but chicken, colorful veggies, topped with the most flavorful sauce.
This will be your new favorite dinner.
(It's currently mine.)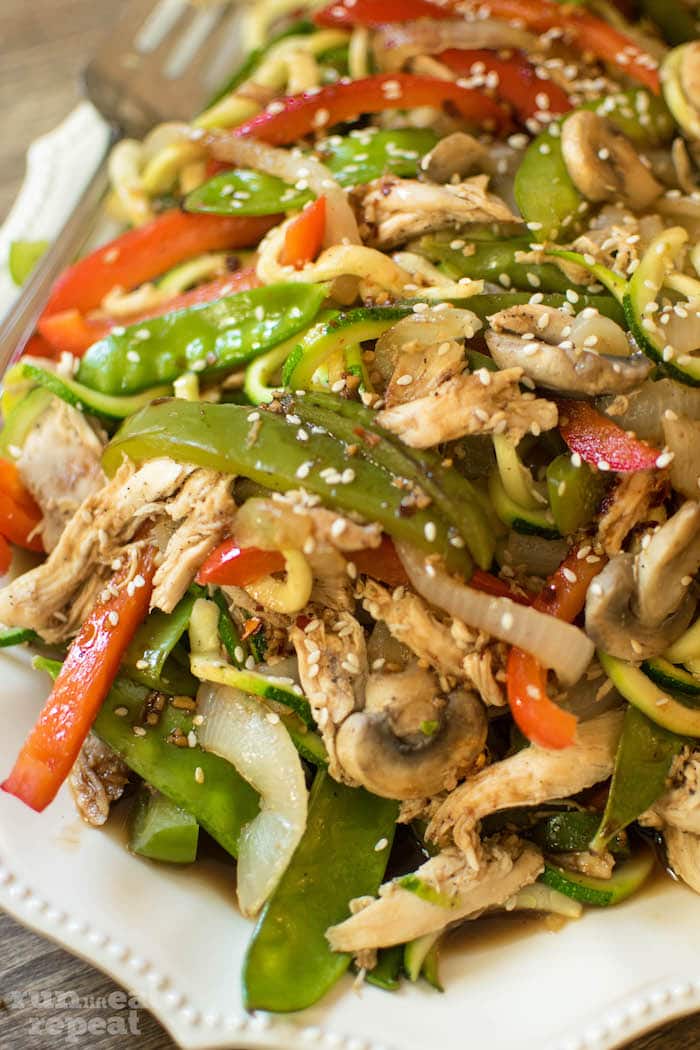 Actually, I'm 100% positive because (1) it's so simple, (2) right up there in the health department, and (3) change up the veggies and protein based on your preference. And, I'm nixing the pasta and adding in zucchini noodles and TRUST ME when I say you won't miss it. The zoodles soak up ALLLLLL the flavor!
It's saucy.
It's satisfying.
It's healthy.
It's 100% flavorful.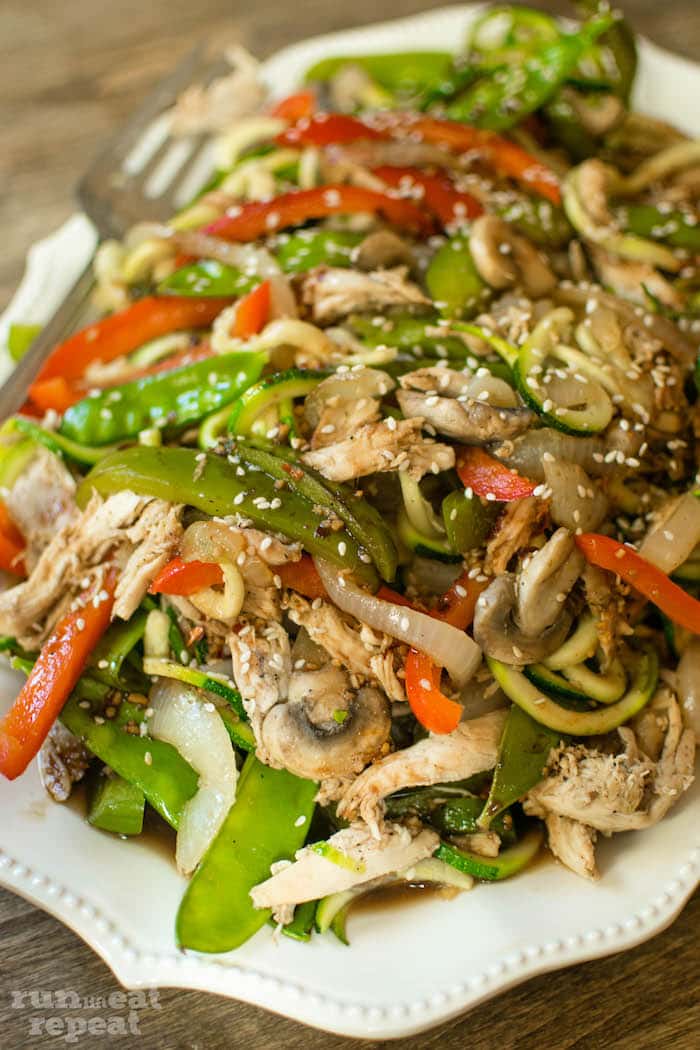 F-L-A-V-O-R!!