Creamy, comforting, flavorful green bean casserole made completely from scratch using only fresh ingredients. The perfect side disk for Thanksgiving!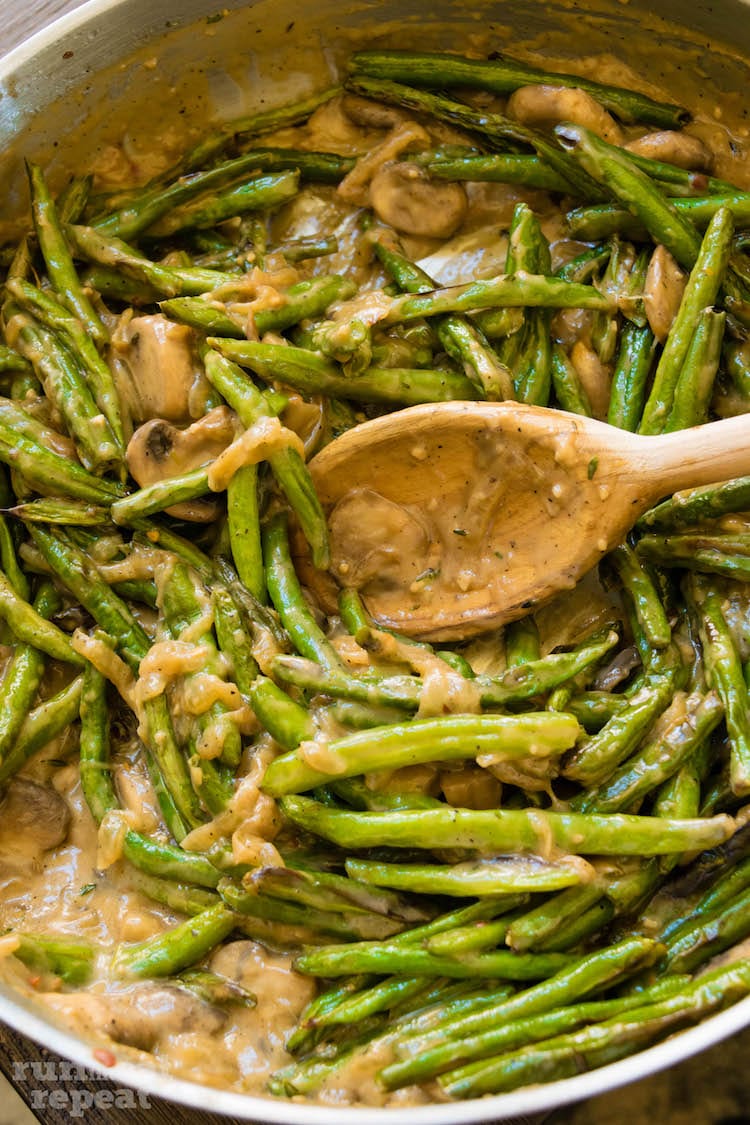 How did we get here? Seriously. Less than a week away from Thanksgiving. We're basically into the holiday season— some towns have even done tree lightings already !!!— and that my friends is a bit scary because I have put zero thought into the holidays… until now.
So let's jump on the Thanksgiving train and pull together a classic side dish but make it a bit healthier without sacrificing an ounce flavor.
By the way, when I mentioned this to Chris, I'm 99% sure he was laughing on the inside. And could probably care less since he hates mushrooms.*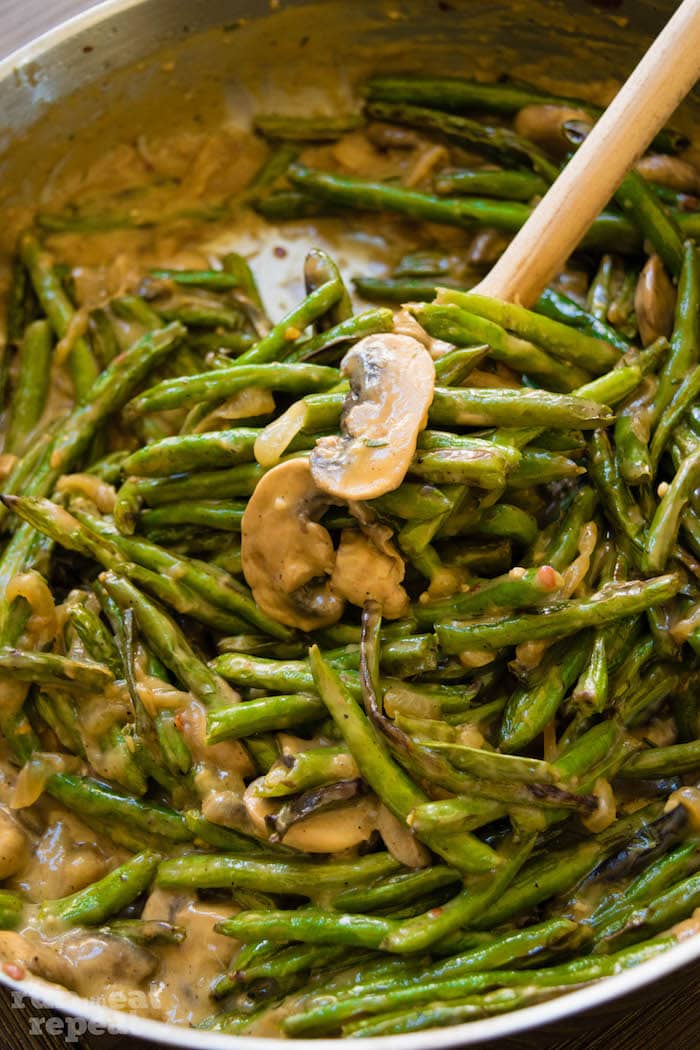 Let's be real, we all know that green bean casserole is pretty heavy— heavy, creamy yet so comforting. This version is completely from scratch using fresh ingredients and I couldn't be happier with the results. AND only about 82 calories per serving so you won't feel guilty when stuffing your face.
Move over turkey, there's a new favorite in town.
I'll leave you with the recipe and a few step-by-step photos just to show you how easy this is recipe actually is.
Ugh this casserole is ridiculous. DIG IN!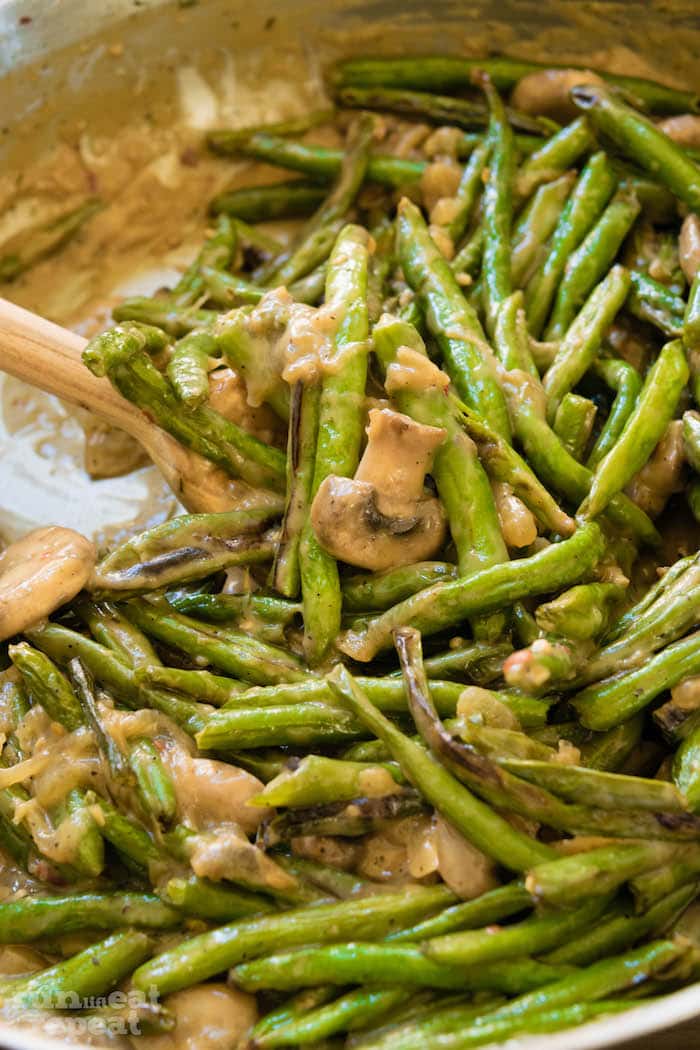 *PS. The man who hates mushrooms (and was skeptical of this recipe) loved this. Every bit of it.