Happy 2017!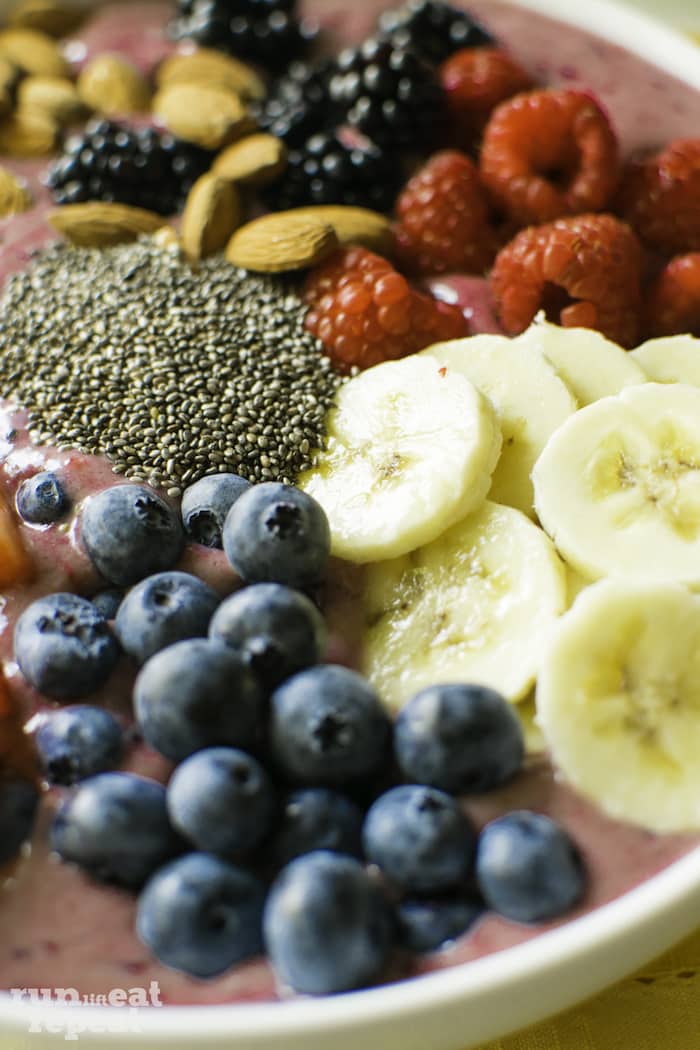 Start off this year with my favorite smoothie bowl or get some ideas with the big smoothie list!
Thanks for following the year that I've had: celebrated 1 year of marriage, watching one of my best friends get married, building our first home, the unexpected loss of my father-in-law, my weight loss journey, getting a bit more personal, starting a new job and gaining a wonderful group of friends.
From a fitness standpoint, I've come pretty far. I started at 310lbs and I'm now at 194lbs. I went from a pant size 22/24 to a size 10 (!!!) I focused on becoming extremely open about my journey— documenting the truth, the fails, the struggles and the triumphs. Continuing into 2017, I'll be focusing more on self love, working to reach my overall weight loss goal and trying to hit at least 95 miles per month (whether it's walking on incline, running on the treadmill or outdoors.)
From Run Lift Eat Repeat standpoint, I've been focusing on sharing healthier recipes, opening up more with my journey and showing what workouts I do outside of Orangetheory. While I'm not a personal trainer, these are things that I've learned along the way.
On a personal level, it's time to start focusing on removing myself from technology in the evenings and spending more quality time with Chris. We both work in technology so sometimes it's hard but it's a priority. This will help us build an even stronger relationship.
Again, thank you for being here. Thank you for being a support system and helping to motivate me each day. I'm grateful for each of you.