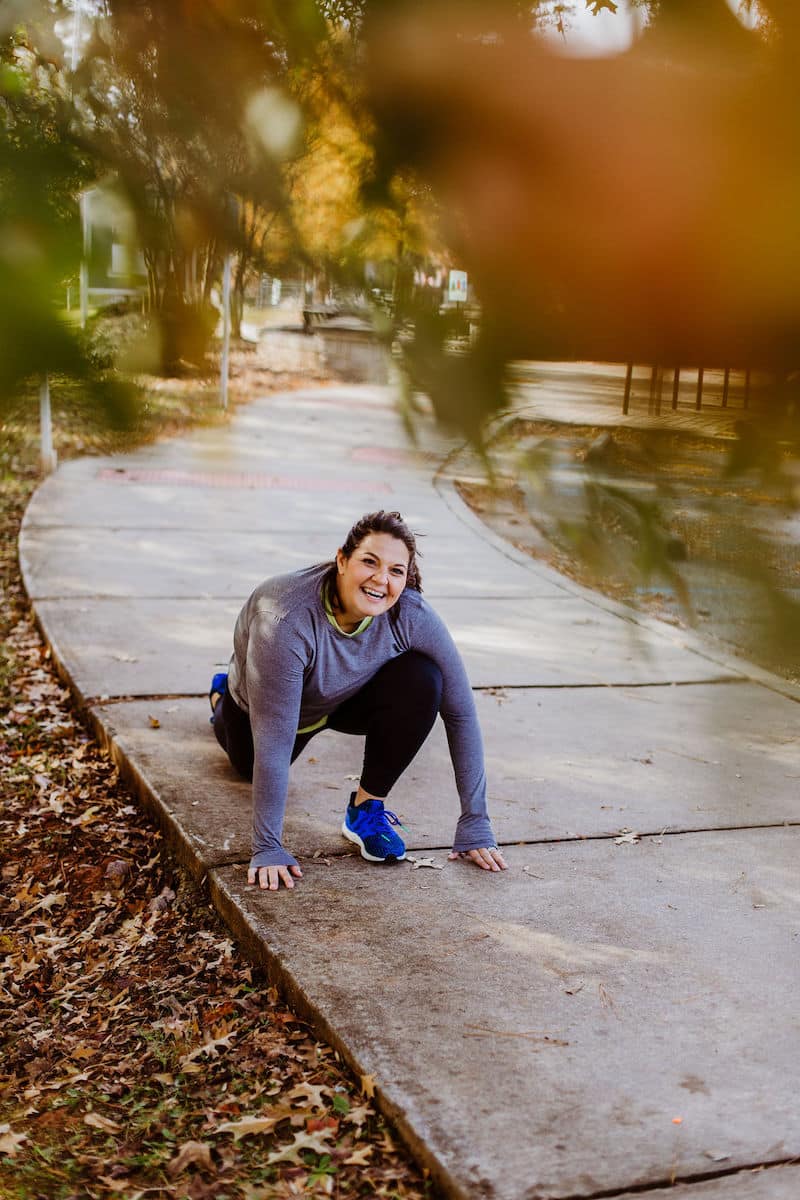 If you're anything like I was 3 years ago you struggle with exercising regularly— there was nothing that I hated more. The thought of exercise gave me anxiety. It was miserable for me. I could feel everyone staring at all 324 pounds of me. I felt judged. It didn't make me feel good, in fact, most of the time it made me feel worse about myself.
That is until I figured out how to build a healthy relationship with exercise.
I now workout 5 or more days a week and truly enjoy every minute of my workouts. It now makes me feel good— it helped me get rid of depression, it has made me happier, I sleep better, and I have more energy.
Here's How You Build a Healthy Relationship with Exercise.
#1 Stop punishing yourself with exercise for what you ate.
That one meal isn't going to make you gain 10 pounds immediately, just like another meal isn't going to make you instantly lose weight. It's important to understand balance and allowing yourself to eat what you enjoy in moderation without making yourself feel guilty about it.
Exercise is a celebration of what your body can do, not punishment for what you ate.
#2 Stop associating exercise with weight loss.
It's fine to want to get healthier or a stronger, more toned body, but obsessing over a number displayed on the scale will get you no where. If the number isn't what you want or doesn't show the change that you're expecting, it will lead to stress and frustrated feelings. The scale can't tell you anything other than the relationship that your body has with gravity. That's it.
Once you separate weight loss from exercise and focus on keeping yourself active and healthy long term— you will feel better than ever.
The scale can't tell you anything other than the relationship that your body has with gravity.
#3 Find a form of exercise that you enjoy.
I can't stress this enough— move in a way that you enjoy. Try a few types of workouts and see what you like best. For some people it might be more structured, while others it can be more relaxed like a run or walk. Don't feel the need to conform to a specific type of workout because friends are doing it, it's OK to not like that type of workout.
For those that are no longer enjoying your workouts, change it up. Try a workout that intimidates you— you may surprise yourself.
#4 Make exercise a priority.
We make time for the things that matter to us. Set aside time to exercise and block your calendar— whether that means getting up a little earlier, going over lunch or working out at home. Make that time your time and don't miss it.
#5 Make friends.
While it can be intimidating to make new friends, step outside your comfort zone and introduce yourself. When you have workout friends (especially those that are there at the same time) it helps keep you accountable. Over the last 3 years I have met some incredible people and most have turned into friendships that I'm forever thankful for.