Tender, fluffy cupcakes, topped with incredibly fluffy buttercream. Enjoy the taste of biscotti in cupcake form!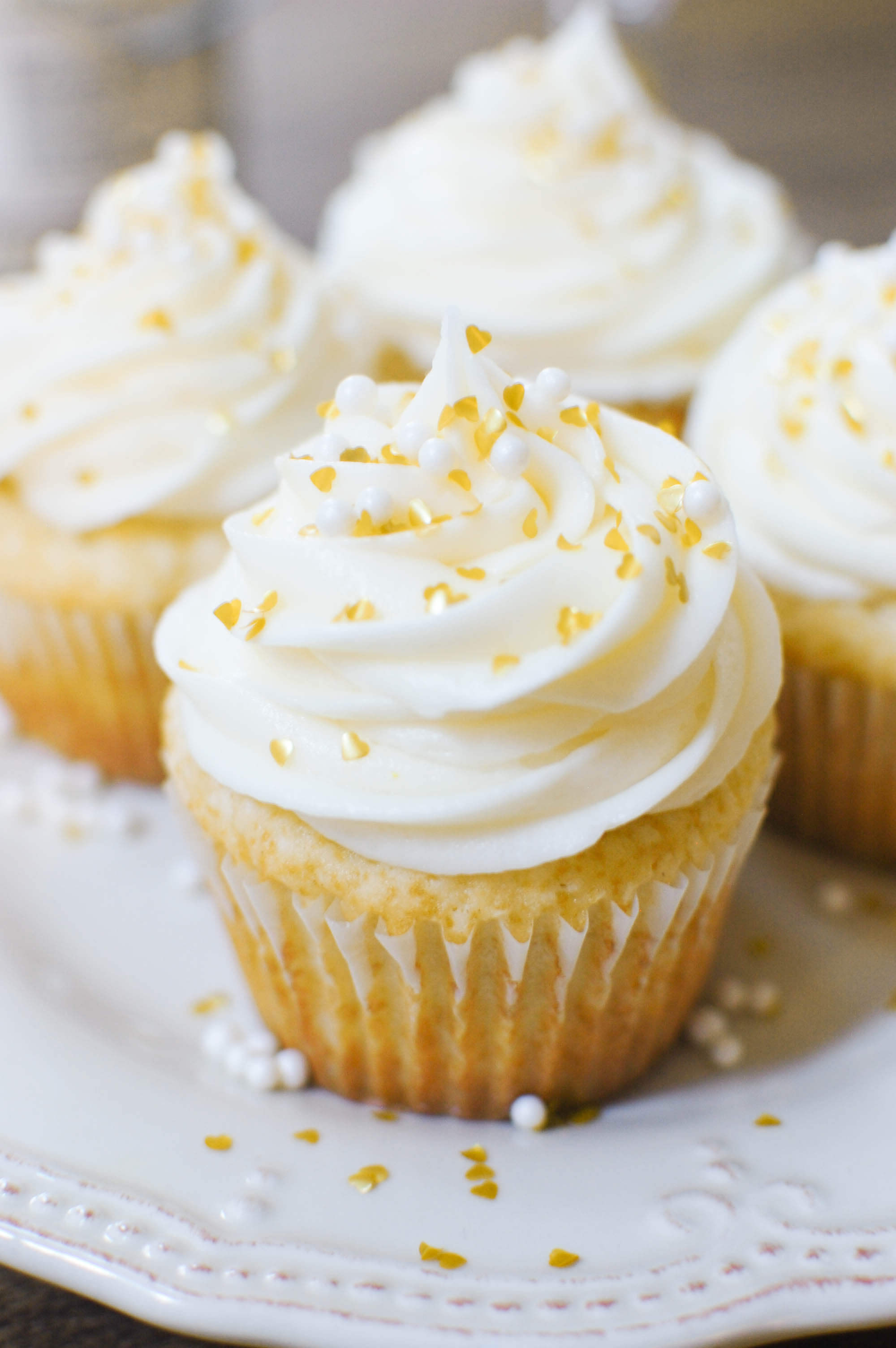 The day is finally here.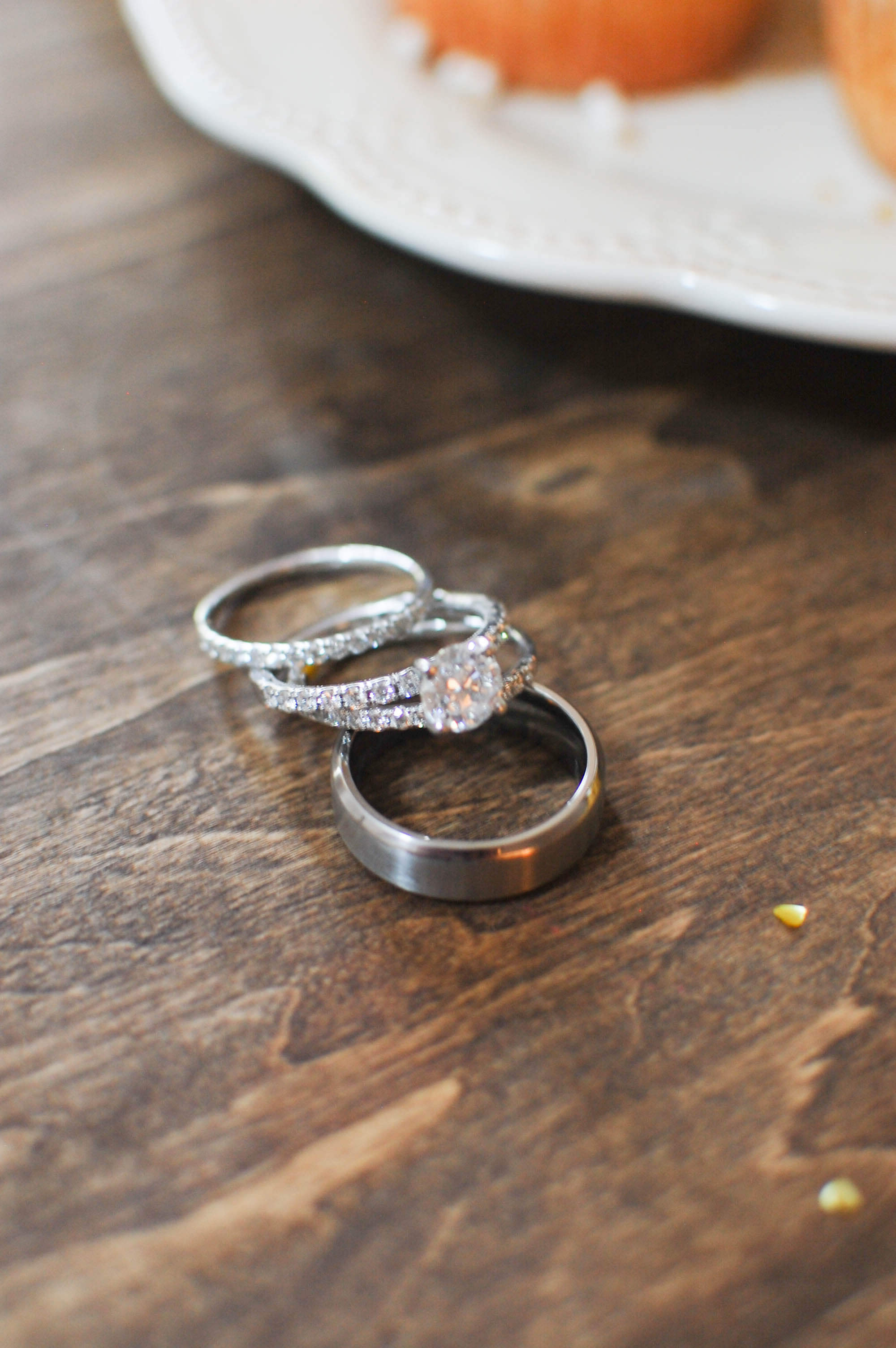 Today my step-father will walk me down the aisle towards this new chapter in my life.
My best ladies looking perfect in their dresses and the guys in their freshly pressed suits. Incredibly proud parents, with joyful family and friends. An incredible venue with a kick ass band. Tons of beer and wine. Endless family-style dinner and an epic dessert table.
Just under a year of planning, a hurricane a few days before and I'm ready to go. I have my something old, something borrowed and something blue.
But before I walk down the aisle this afternoon, I'll share this extra special recipe with you. Last week I made these cupcakes to celebrate this special time.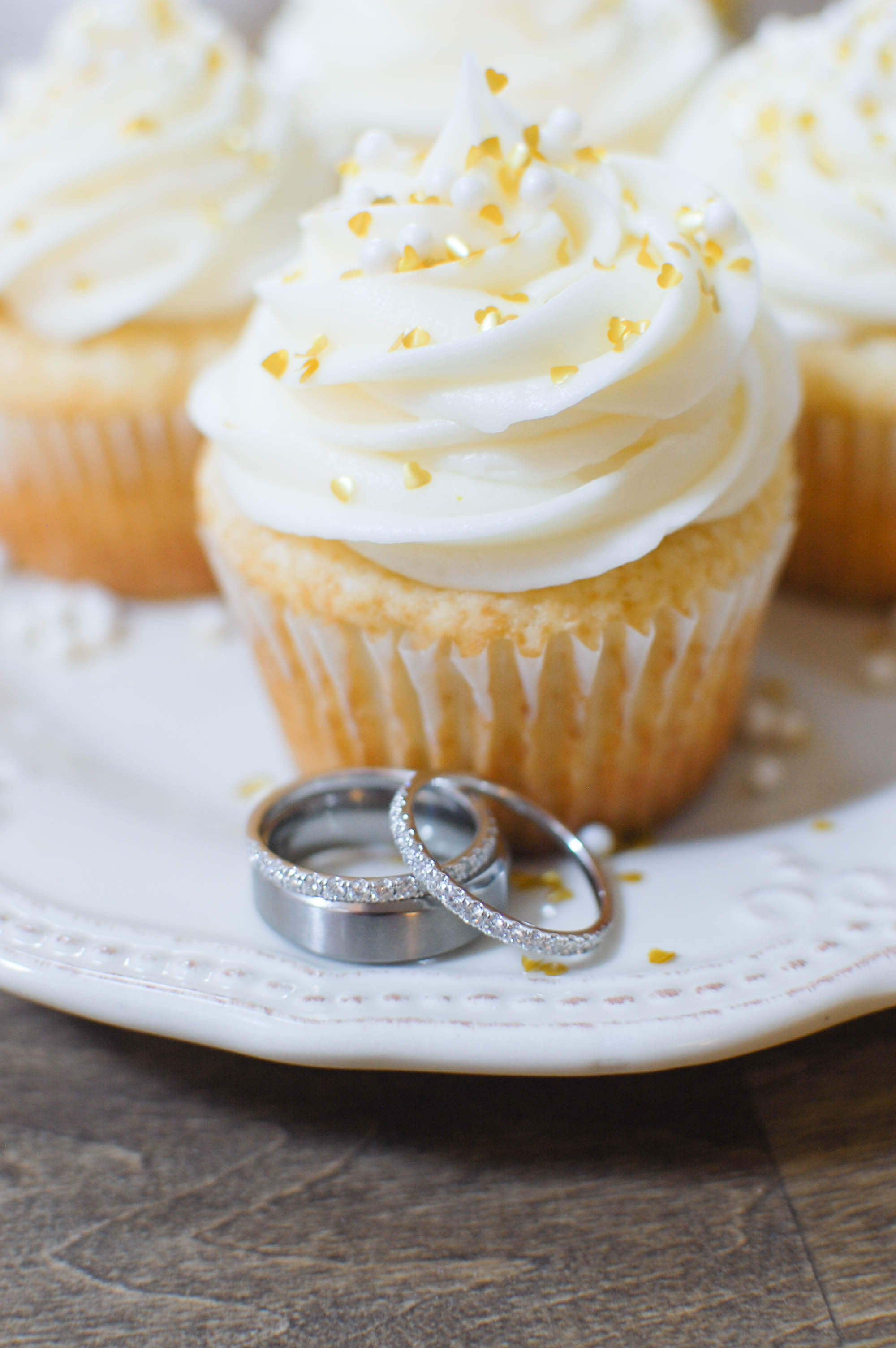 During this special time, I can't help but think of my grandma. She would be all dressed up, with her kitten heels sitting right in the front row with a huge smile on her face. As part of the dessert table, we will have a ton of her famous biscotti (thanks ma!) and it only seemed right to turn her famous biscotti into a cupcake.
I took the basic vanilla cupcake recipe I always use and swapped out a few ingredients. Three batches, or wait, four batches later and I nailed it. It was love at first bite.
These cupcakes are incredibly tender and moist, filled with the Italian biscotti flavor. A flavor that immediately takes me back to my childhood. And, the best part, they are fancy. Just look at those sprinkles.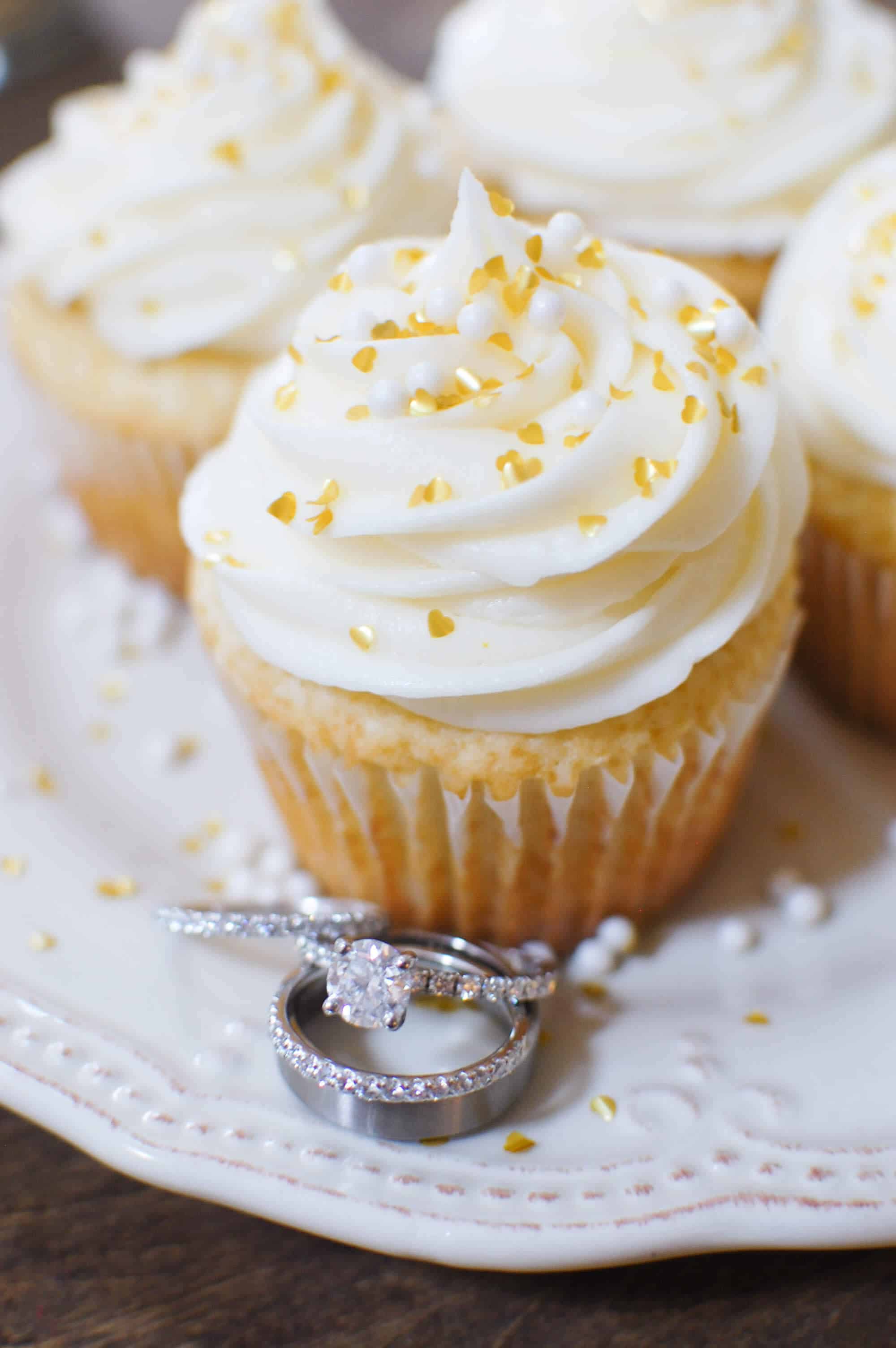 Gold sprinkle hearts and pearls….!!! Nothing can compare to this day♥
CHEERS to becoming Mrs. Kelly today.