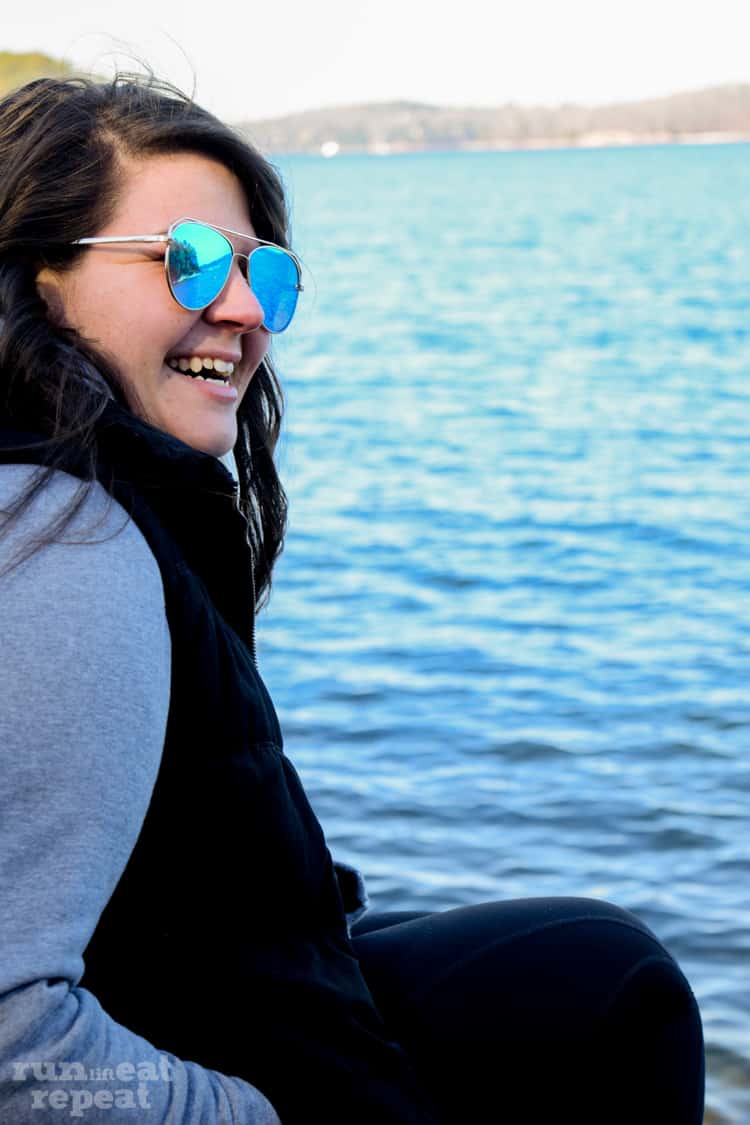 We're almost through the first month of 2018 so let's do a quick check-in.
As we move through the new year, we need to reflect on the goals that we've set, think about what keeps us motivated and why. If we can understand what drives us, what inspires us and why, it will give us the extra strength that we need to push through even when we don't feel like it.
I'll be honest – making the commitment to eating well and working out consistently is hard compared to the other alternatives. Believe me, I've been there. I'm even still there some days. It can be hard to plan your meals and even harder to prep them. It can be hard to walk past the junk food aisle at the grocery store. It can be hard to choose a salad when you really want a burger and fries. It can be hard to continue a workout when your body is sore. It can be hard to stay committed when you feel like you're not seeing results. IT CAN BE HARD. It's easier to go through the drive thru, to grab a soda over water, to sleep in, to sit on the couch, to not be active, to not count calories, or eat those donuts in the break room. But just because it's easier doesn't mean that you should do it – nothing worth having comes easy.
Just over 2.5 years ago I felt so lost in my own body. I felt numb. I felt embarrassed. I cried just about every single day and eventually was fed up. I wanted to wake up each day with a sense of purpose, with a goal, to be happy in my own skin, and feel confident in myself. Each day I remind myself of where I started, how I felt and let that push me forward – I never want to feel like that again. I never let that motivation die out.
For those that feel like I did, 2018 is your chance to make a change. It's your responsibility to be the best version of yourself, it's up to you to get back up after you fall, to stay consistent and constantly remind yourself of WHY you're doing this.