This shop has been compensated by Collective Bias, Inc. and its advertiser. All opinions are mine. #SimplySatisfying #CollectiveBias
Little baby lighter no-bake cheesecakes. YES!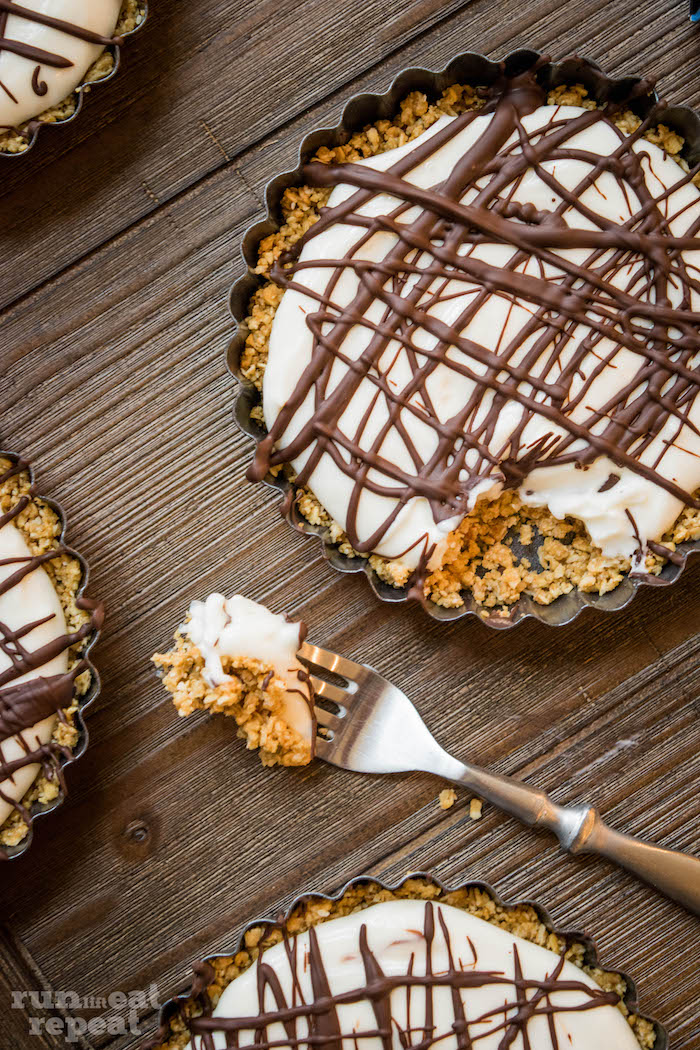 Hi. So, I've been going completely nuts without properly functioning ovens. As a complete foodie, the girl who pretty much lives in the kitchen, it's quite annoying to find out that your brand spankin' new double ovens are a little over 100 degrees off.
Ugh. What to do?
…
Got it. Little no-bake cheesecakes!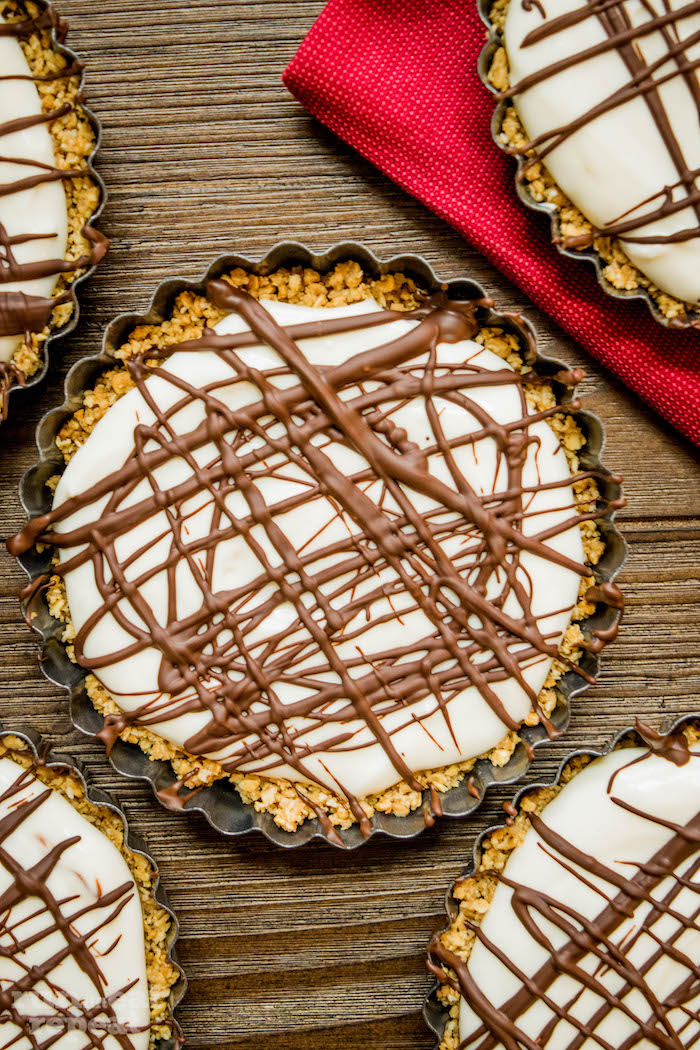 Lemme tell you a bit about these adorable mini cheesecakes. First of all, no-bake. Genius— done in just 30 minutes. With the holidays right in our face, I made these on the lighter side so the jeans will still fit comfortably. And they are down right heavenly. Chris ate two. That crust? It's perfect and super simple to pull together with Quaker® Simply Granola.
The creamy, smooth filling is enough to make you go into dessert coma.
(I'll wait for you to come back.)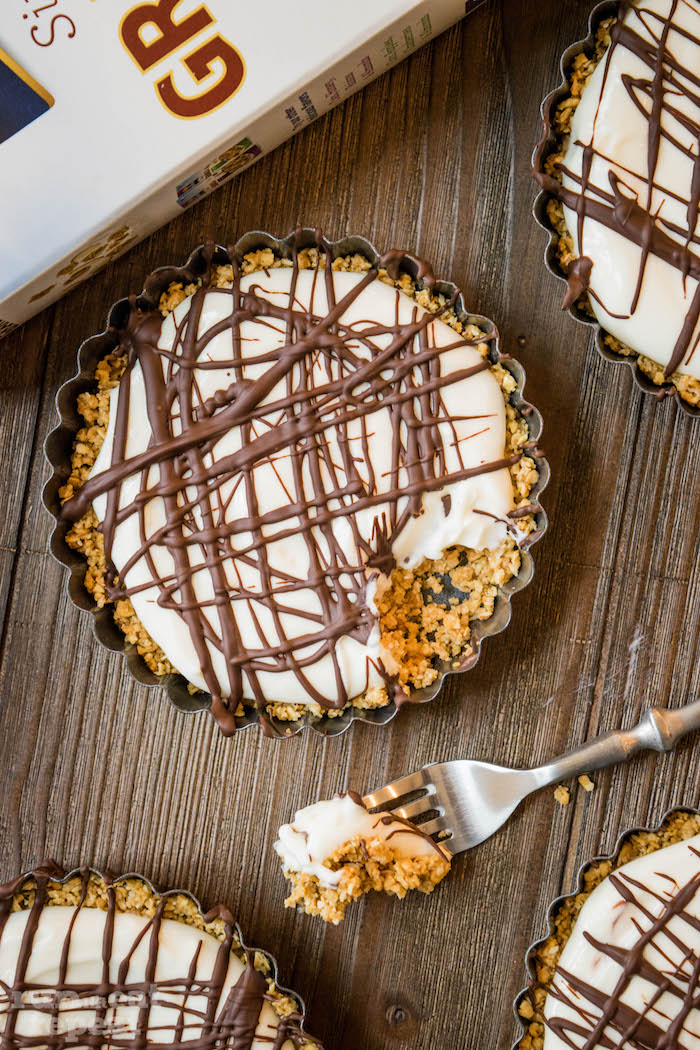 Now you're probably thinking, how are these simple? Well let me tell you.
That crust? Only 3 ingredients. The filling? Only 5 ingredients. The hardest part, if any: pressing the crust into the pan. With so little ingredients, it's imperative that each one is used without any substitutions. Let me quickly break down each layer.
(1) Granola crust— for this I'm using Quaker® Simply Granola Oats, Honey & Almonds for a hearty, crunchier texture. Using a food processor or blender, pulse the ingredients together and press the crust into the mini tart pans. If you do not have these, you can either use a cupcake pan (be sure to use liners!) or a pie dish to make a larger version.
(2) Lighter cream cheese filling— just two easy steps. Whip together the cream cheese, yogurt and cream. Once it's light and fluffy add in the remaining ingredients until it's fluffy and light.
I drizzled some melted semi-sweet chocolate on top because why not? Completely optional but insane if you opt out.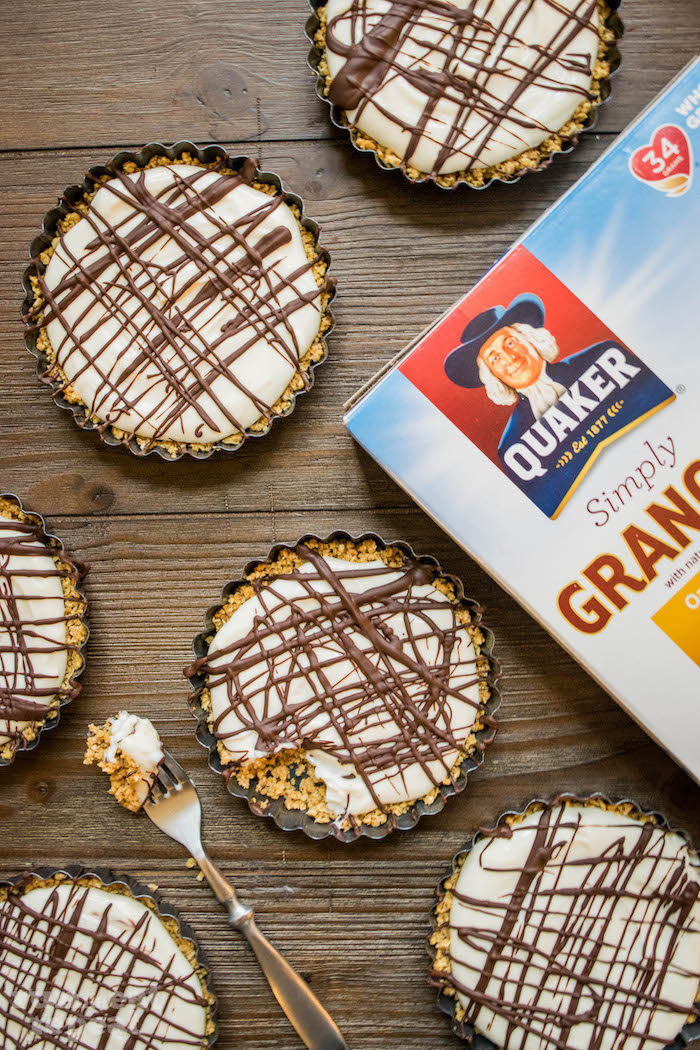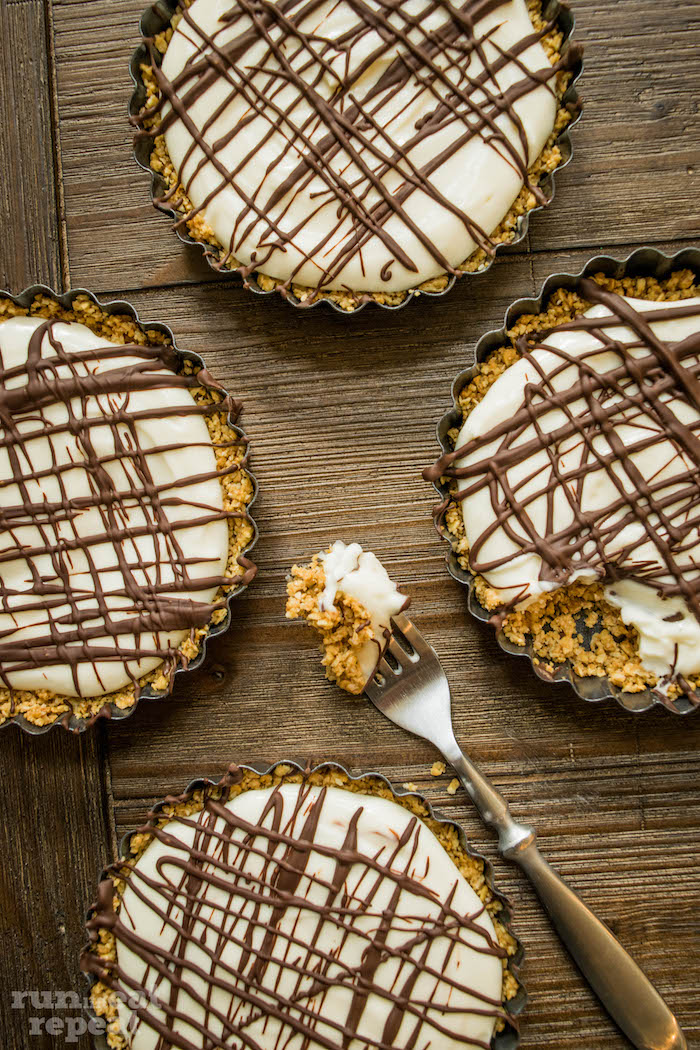 Ladies and gents, we have a dessert winner when you don't trust your ovens (or you want a quick satisfying dessert!)
Cheers to a hearty, satisfying dessert that won't make you feel that guilt during the holiday season!
You can find Quaker® Simply Granola at your local WalMart in the cereal/granola aisle.