The perfect game day treat to feed a crowd of hungry football fans.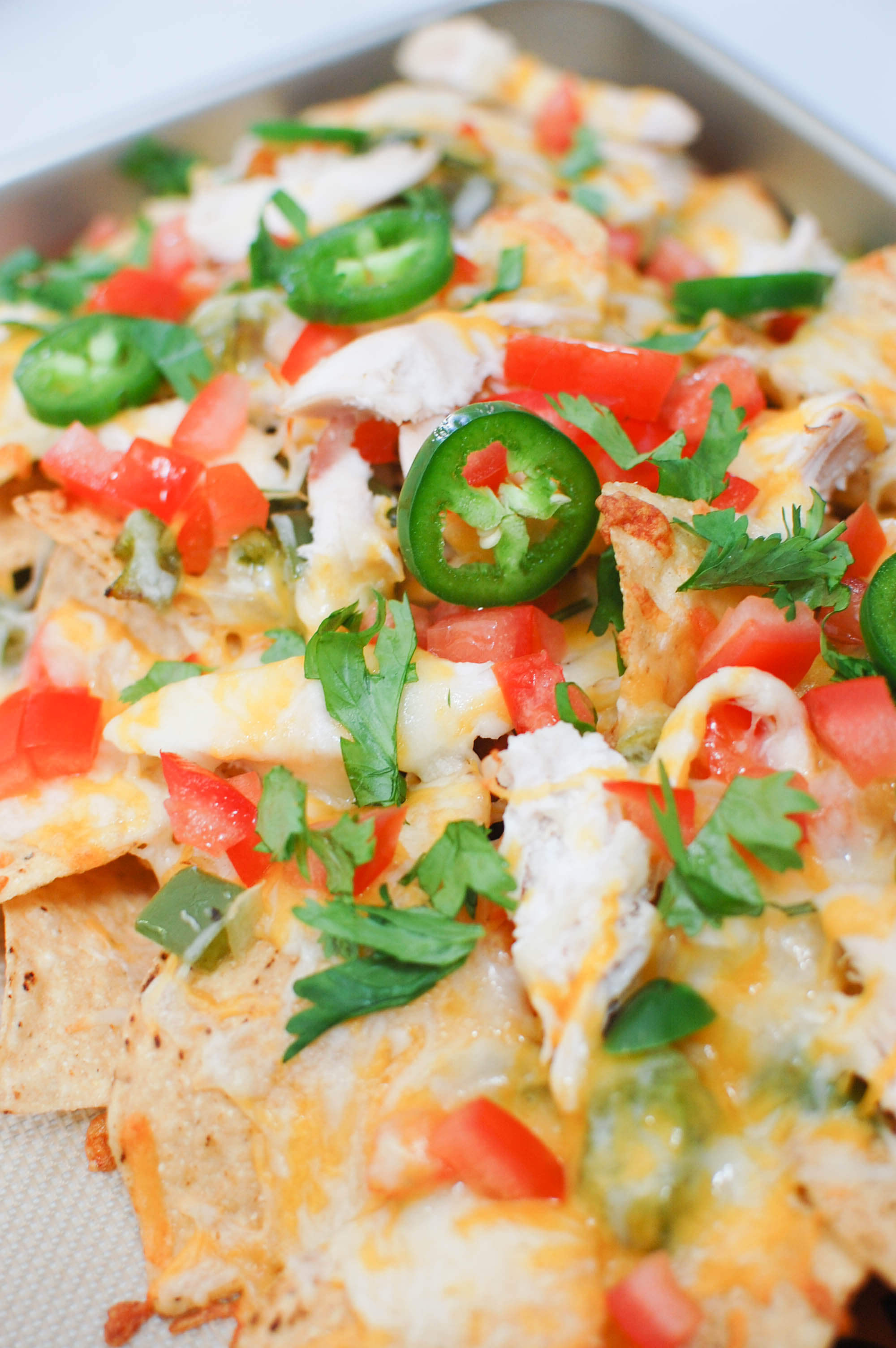 Football season is officially here. While I'm not a huge football fan, I'm all-in for game day food. Obviously. Game day, whether you're a fan of the team or not, is an excuse to indulge in snacks galore.
Pretty much every time friends are over, these nachos are on the menu. Why you ask? They are SO easy, just like all party food should be.
The trick to making these nachos so simple is using rotisserie chicken. If you didn't know, we're best friends. I typically grab one or two a week at the store and pre-shred it for quick lunches during the week. I swear by it.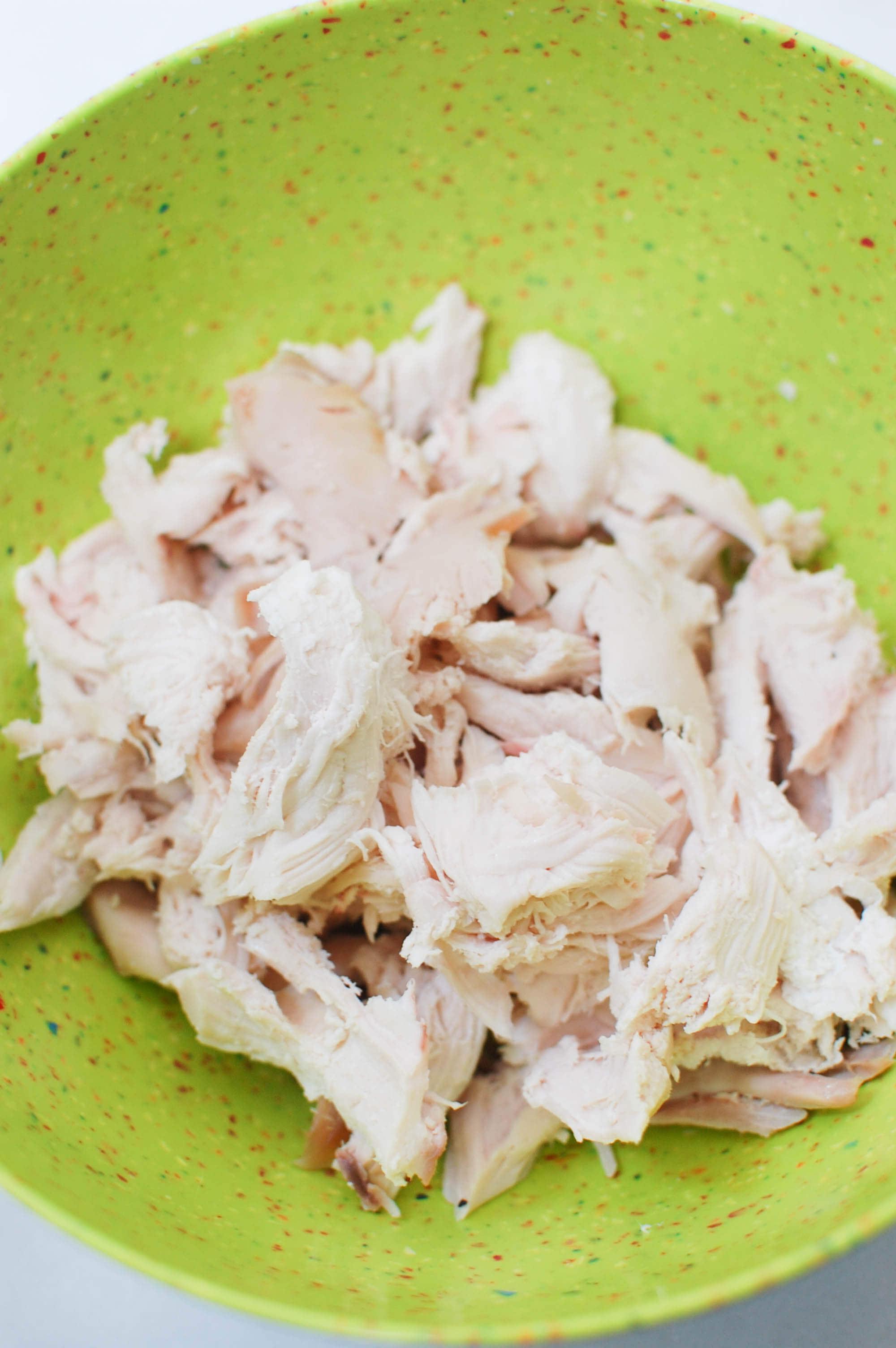 Have I mentioned how much I love these nachos? Simply sauté the peppers and onions and then start the layering process. You will be eating these cheesy nachos in no time at all.