This is my favorite recipe for crockpot turkey meatballs. Incredibly tender, packed with flavor and the best part: the crockpot does most of the work!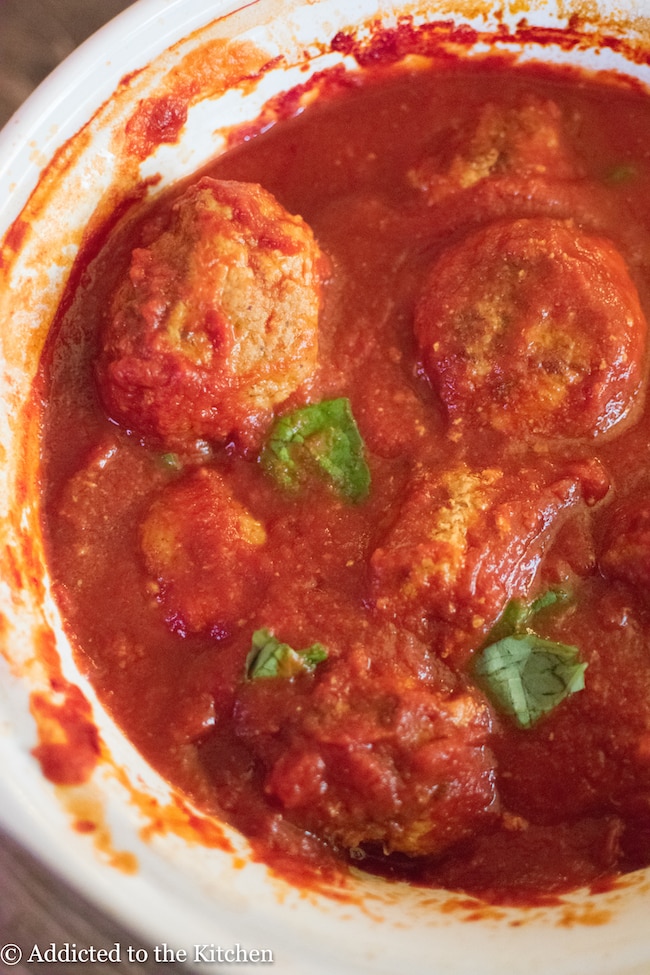 Hey hey hey! I'm so glad to see you Monday.
Complete sarcasm, of course.
With all the craziness that happens during the week, friends often ask what I eat on the regular. Good question. It really varies each week. I don't cook every night, but I try to plan out meals that are simple or cook in bulk. Between working full time, running this blog and making the gym a priority, some days I feel like I don't have enough hours in the day.
These crockpot turkey meatballs are one of my favorite meals. In fact, over the weekend we had the option of getting BBQ but Chris opted for these instead.
This is my good ole, fill-you-up meatball recipe without having to do much work. That's the perk of the crockpot.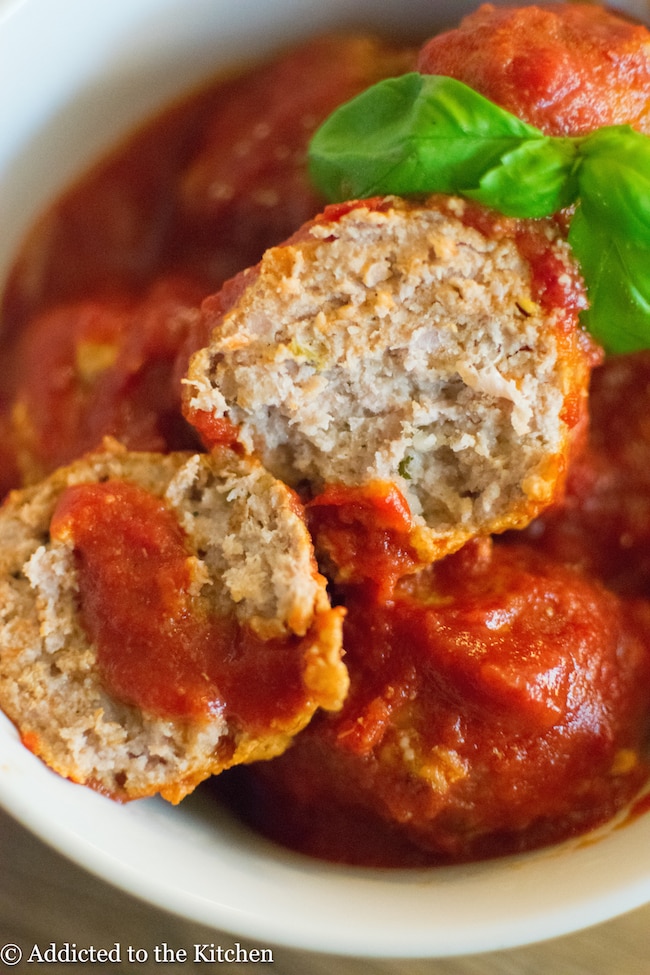 Typically I'll make a big batch on Sunday so we can eat it during the week, or I can bring for lunch. Think about it: meatballs piled high on spaghetti on Sundays, subs with provolone cheese, a couple meatballs paired with a salad, or the meatballs by themselves. Am I weird that I love them by themselves the best…?
To keep these on the healthier side, I use 93% lean ground turkey. Don't worry, these are still incredibly tender and packed with flavor. When working with lean ground turkey, I only use enough binder to do it's job. For flavor, we're talking about parmesan cheese, spices, and garlic. Also, the grated onions: don't leave it out. It's incredible what grated onion will do to a meatball.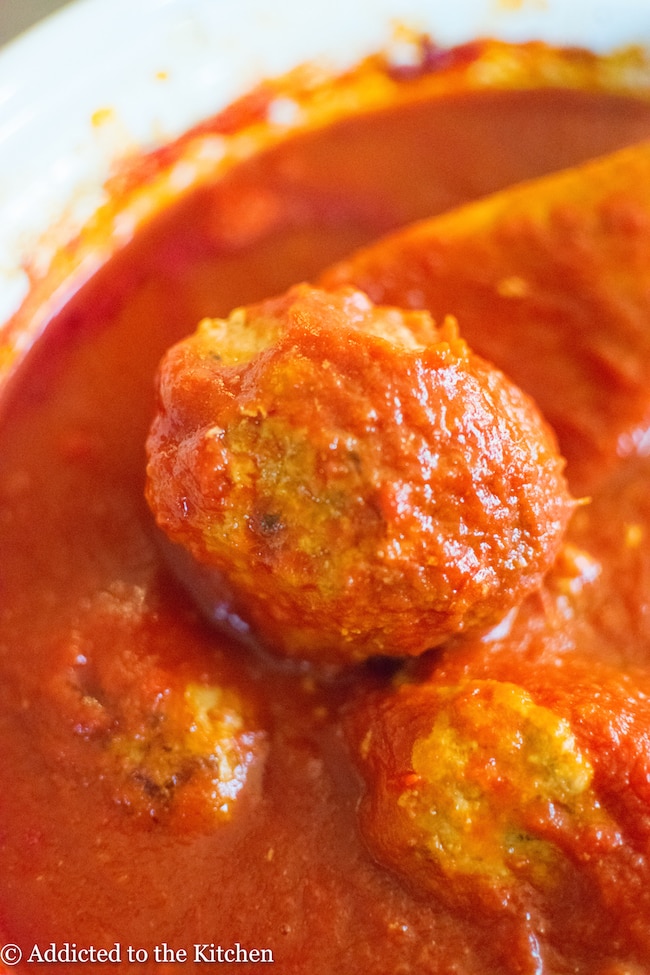 Once you work all the ingredients together, you must sear the meatballs. This step can't be skipped. Searing helps hold the juices in, and helps the meatballs stay together while slow cooking.
The sauce: so simple. All you need is canned crushed tomatoes and a little salt and pepper. Yeaaaaaaah, that's it. The meatballs have so much flavor that nothing else is needed.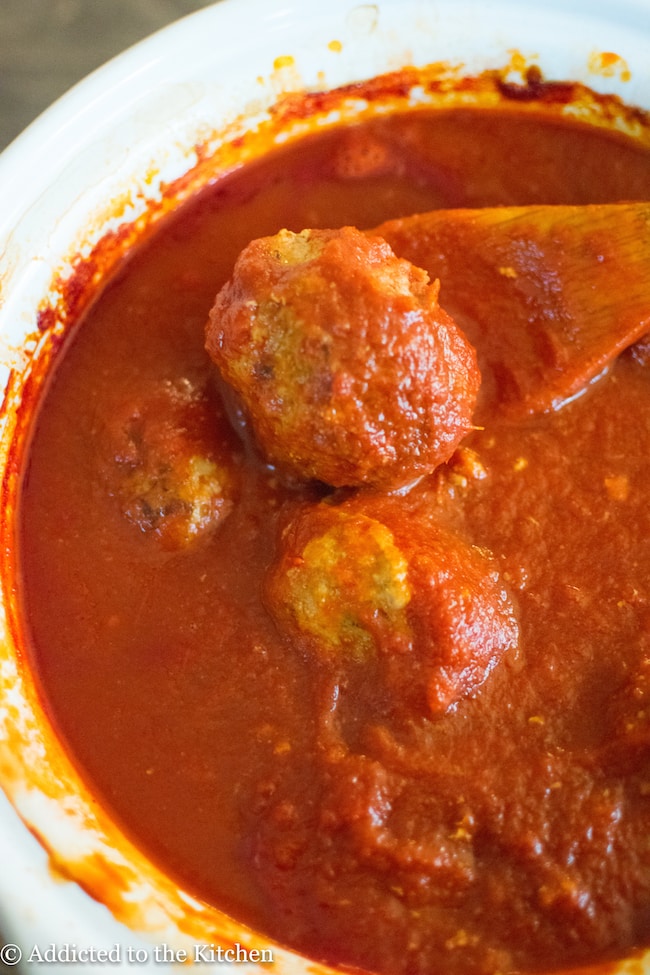 These crockpot turkey meatballs will become a family favorite and the answer to a crazy week. They will taste like you were slaving away in the kitchen for hours, but you weren't!