Nutella lovers, today we unite!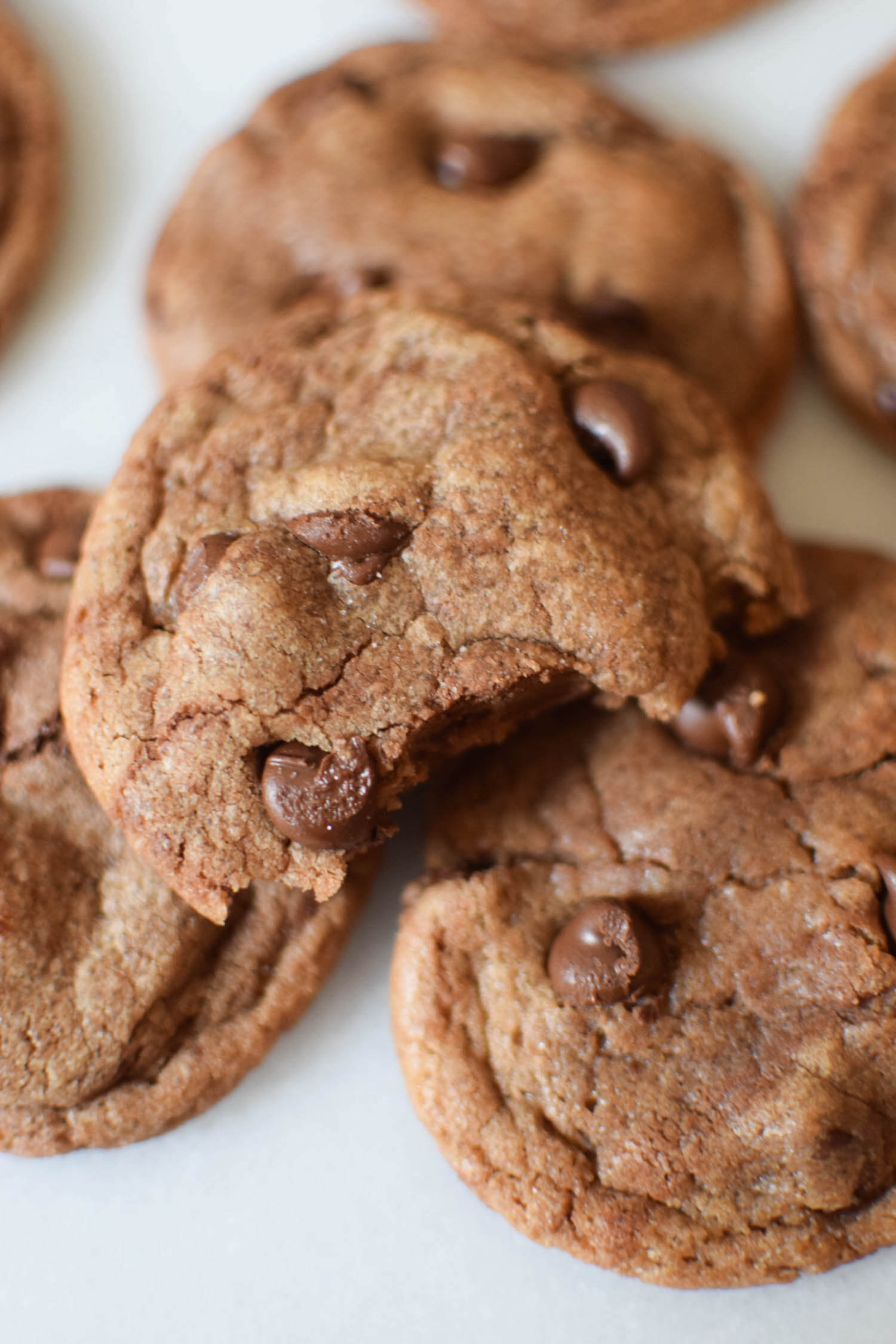 Why hello there, beautiful.
These are a new favorite. I mean, I say that for a lot of my cookies, but these are reallllly a new favorite. From the chewy edges, to the soft centers, to alllllll the Nutella swirled throughout. Nutella lovers, we unite!
Today, I bring you the final cookie recipe of the Christmas cookie countdown to add to your cookie jar. Nutella Swirled Chocolate Chip Cookies, aren't they just the prettiest cookies you've ever seen? Ohhh merr gawddd.

It's funny. I have never been a fan of hazelnuts, but I love hazelnut coffee. And I really love Nutella. As I sat in my kitchen this weekend, I felt it was a must to merge together my two favorite things: chocolate chip cookies and Nutella.
This cookie recipe is easy as pie. You will find your basic cookie ingredients for these: flour, sugars, baking soda, cornstarch, butter and eggs. But, I've removed some butter and added in Nutella. Best idea ever.
JUST LOOK AT THIS DOUGH↓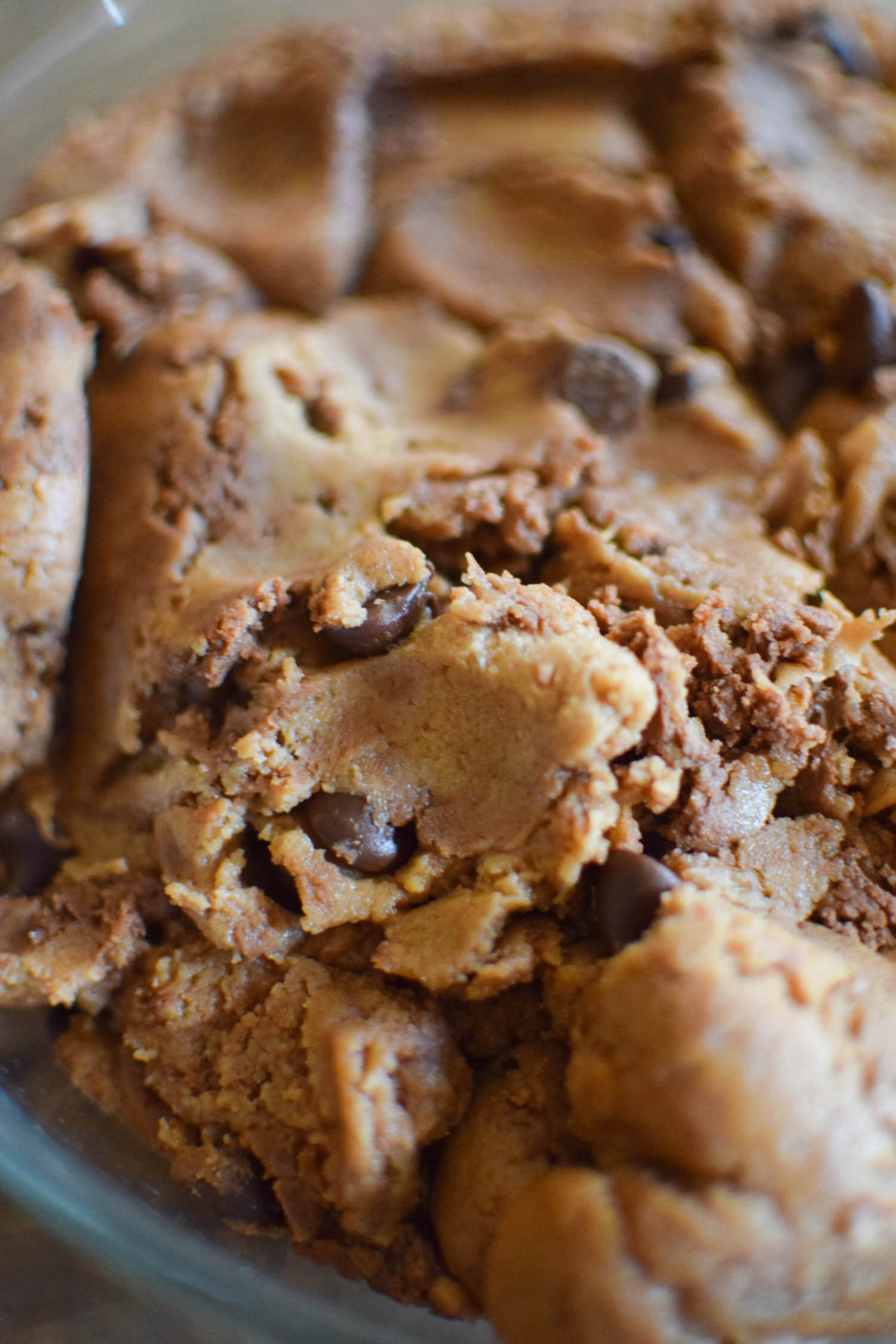 A few things to note:
You'll notice that the oil from the Nutella floats to the top of the jar. Because of this, you must, must MUST stir the Nutella vigorously before using. If you don't, your cookies will not turn out the same.
I've reduced the amount of the butter most of my cookie recipes have and replaced it with Nutella. Dare I say these are somewhat healthier???
Unlike most cookie recipes, there is more salt in this one. That's because there is so much sweetness going on from the sugars and Nutella that it needs to be balanced out.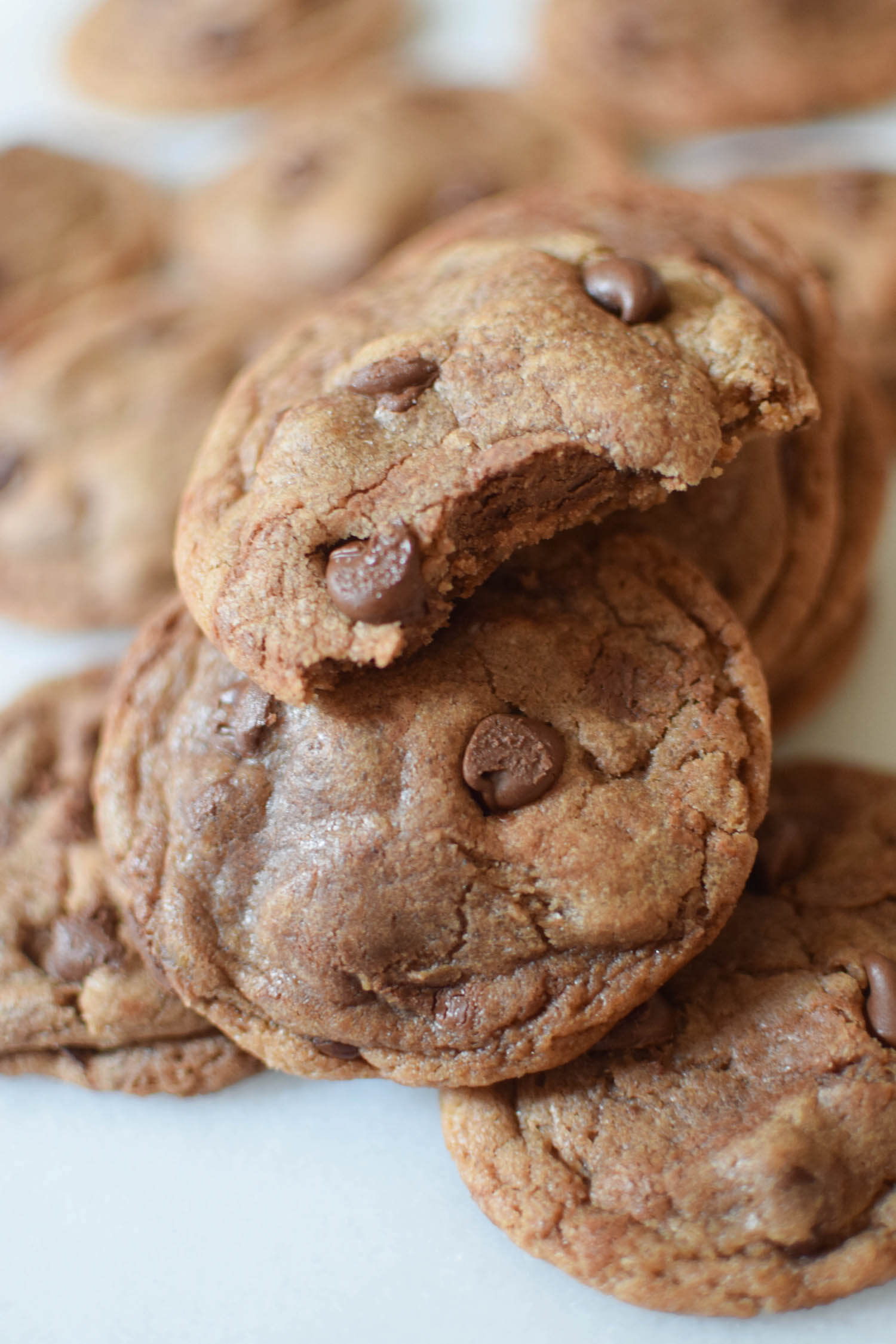 And, one of the best parts of this recipe: minimal dough chilling! Only 30 minutes!
Now grab your Nutella, and get your baking shoes on!
Follow me on Instagram and tag all recipes you make using #addictedtothekitchenblog so I can see♥
See more cookies in the Christmas Cookie Countdown!