Healthy, fresh and light one pan bruschetta chicken. Perfect for a weeknight dinner!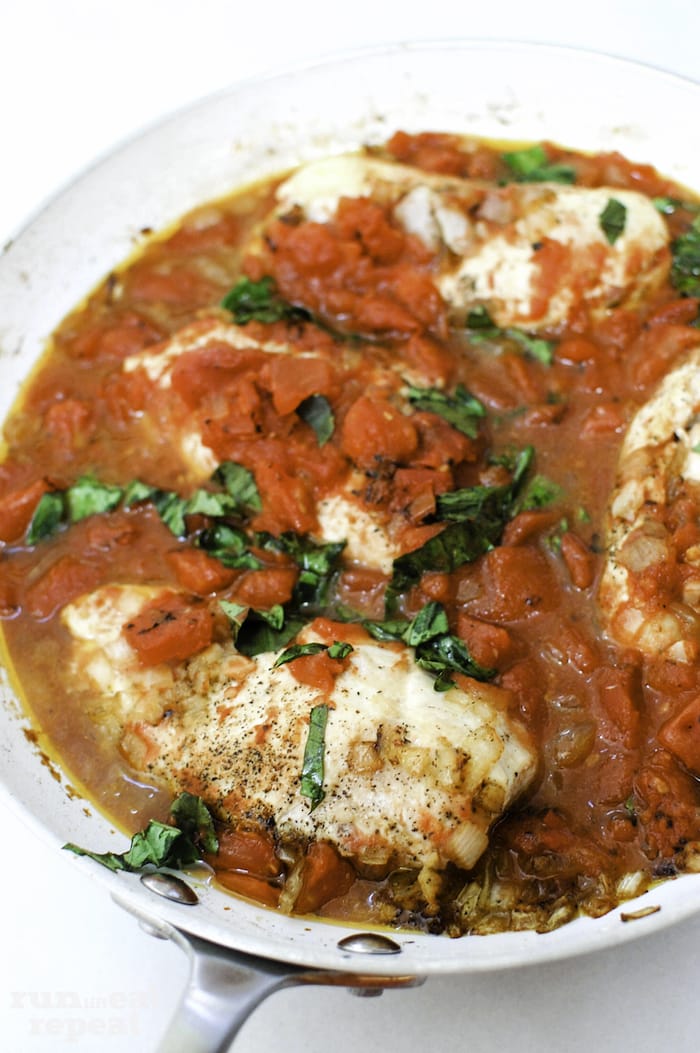 I'm baaaaaack, after a little hiatus. Sometimes… you just need a break.
I feel like life has been so disorganized for me lately, but somehow not. Weird, I know. Every weekend has been packed or travel. I'm looking for a weekend of nothing.
Anyway. Back to why you're really here. I told myself earlier this month to add more variety to dinners. Meaning, don't eat the same few things every week. Don't get me wrong, I could live off tacos, tacos and more tacos.
Shine the light on this beauty. Incredibly flavorful, ready in 30 minutes bruschetta chicken with zooooooodles!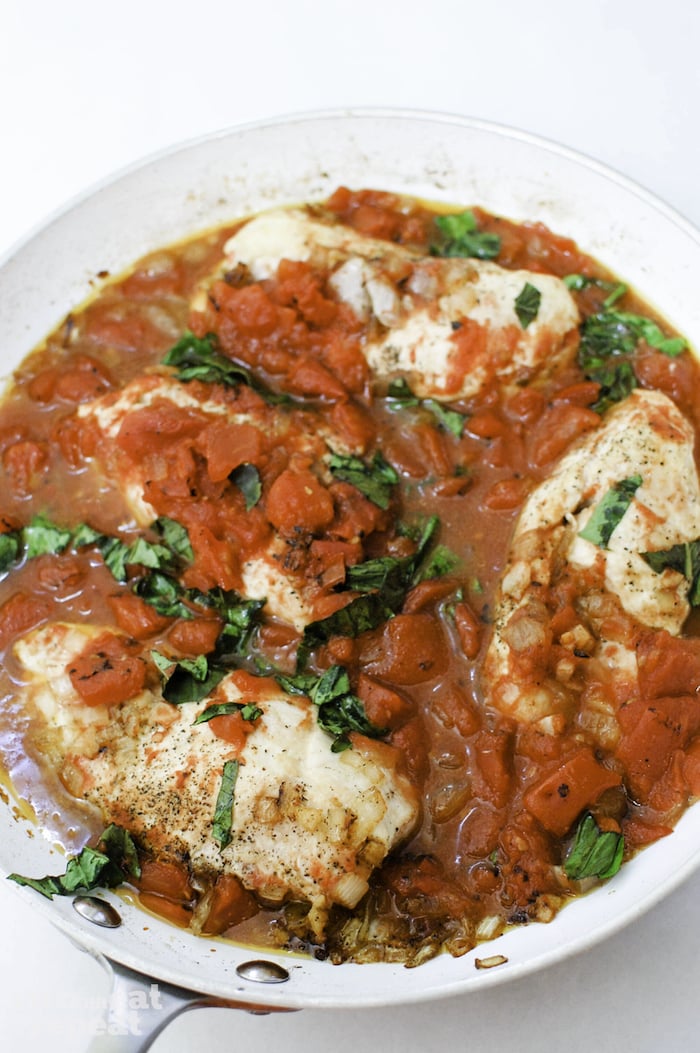 I pretty much crave Italian on the daily, but it's not always the healthiest. I whipped up a lighter recipe with so many fresh flavors.
The star: bruschetta topping! A variety of tomatoes, fresh basil, fresh garlic, a simple dressing. You'll cook up the chicken in a pan and then add the zooles to the pan after the chicken is cooked through to soak up the flavor. Add some of the bruschetta topping and stir together. Add the chicken back to the pan and top with bruschetta.
So beautiful. So fresh. One pan, healthy and so filling.
If only all dinner was this easy.
Try another zoodle recipe: Asian Chicken Vegetable Zucchini Noodles. A favorite in this house!