This shop has been compensated by Collective Bias, Inc. and its advertiser. All opinions are mine alone.#BaconDoneWright #CollectiveBias
Enjoy a generous slice of this flavorful quiche filled with bacon and cheese. And the best part, it's done all in one pan!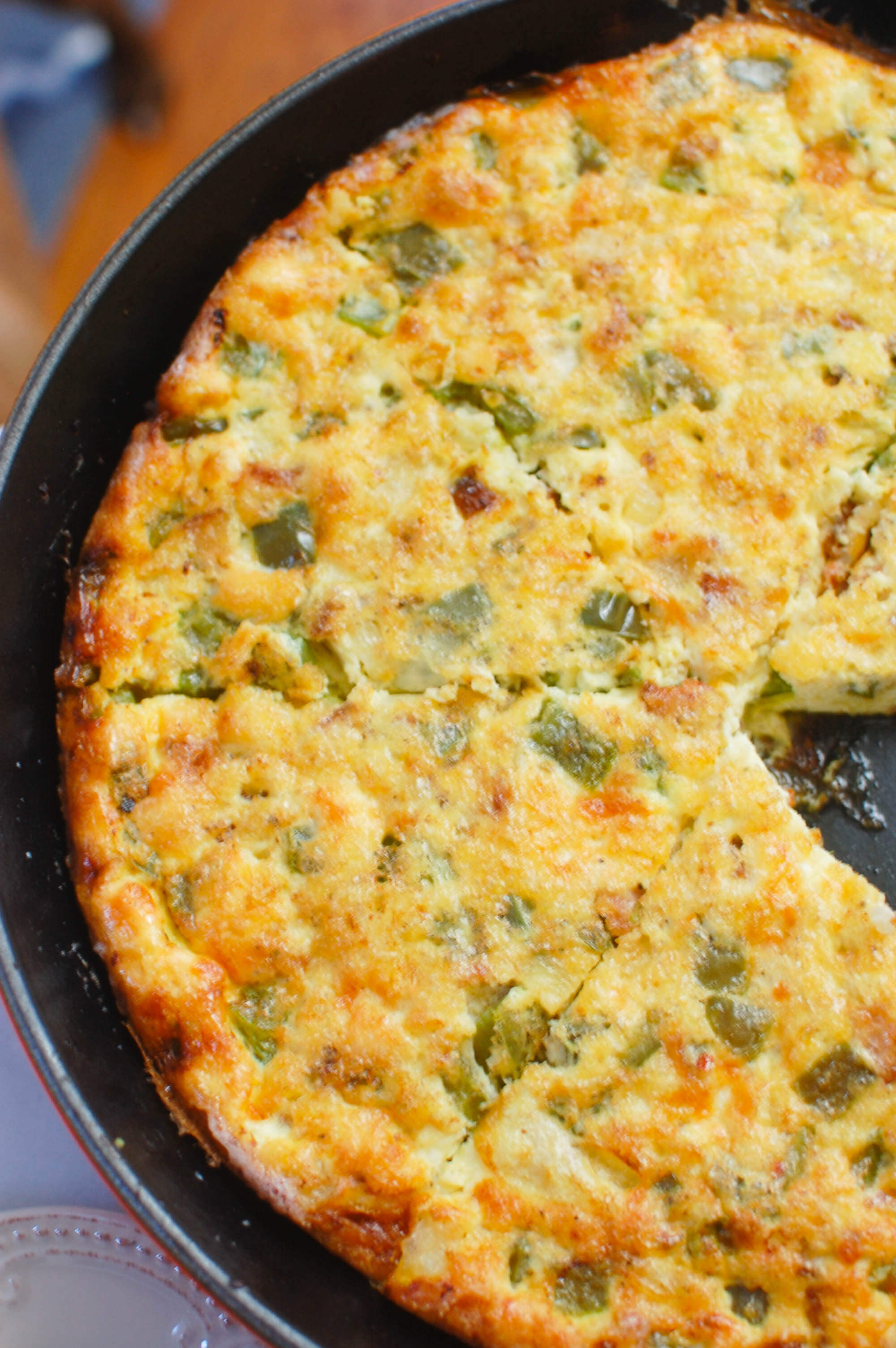 Today's crustless quiche might lack the crust, but it's jam-packed with flavor. It's full of cheese, loaded with bacon, some onion and green pepper, garlic and little spice.
The best part: it's all done in one pan.
(Let's get up close for a second.)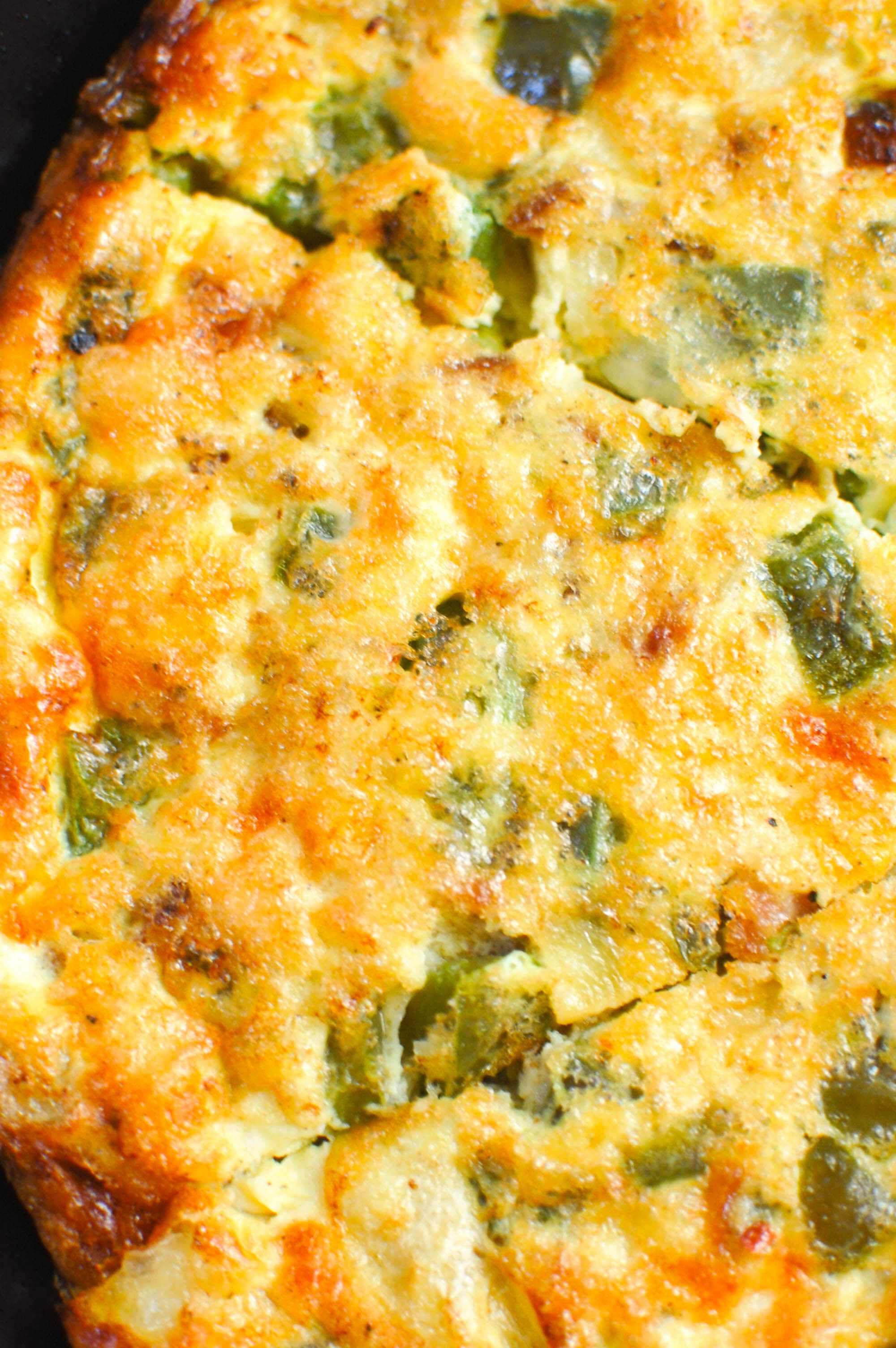 The comforting dish will be a winner at your next brunch. Heck, you can even have it for dinner. It's one of those fill-you-up meals. But first, what is quiche? Quiche is an egg and milk mixture filled with all sorts of extras (cheese, veggies, meat.) Traditionally they are baked in a pie crust, but I like to shake things up.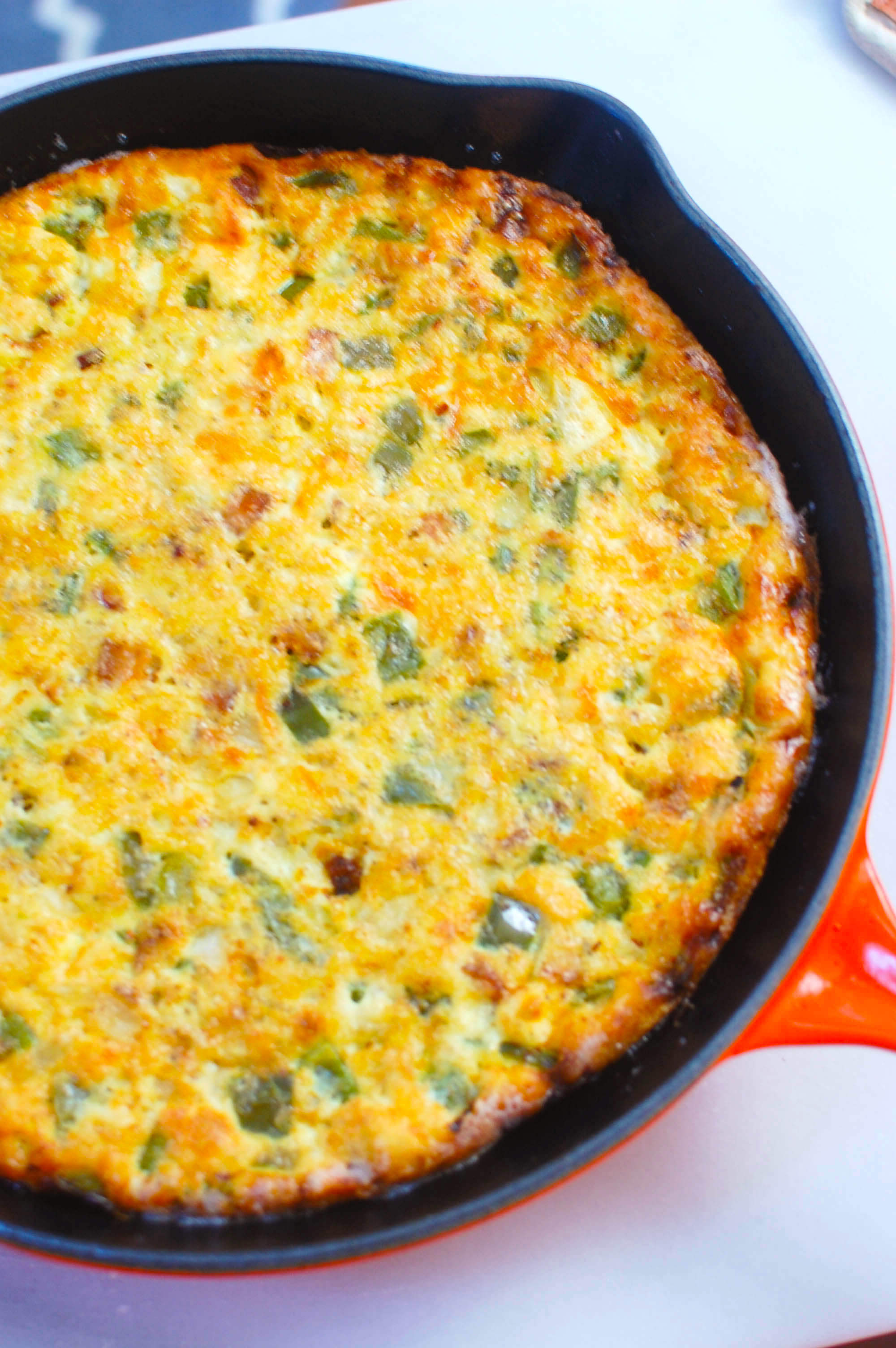 My version uses a combination of eggs and egg whites, mozzarella cheese, a touch of parmesan cheese, onion, green pepper, garlic and a touch of spices. Cheeeeeesy quiche is the best kind of quiche.
So let's start this. There isn't much to this recipe. It's prepared in one pan and then baked in the oven. Sounds simple, right? It is!
It all starts with Wright® Brand Bacon. The best of the best and my preferred choice of bacon! This bacon is what all bacon should be. Wright® Brand Bacon has thicker slices. It has a perfectly smoked flavor and has the best cuts of premium meats.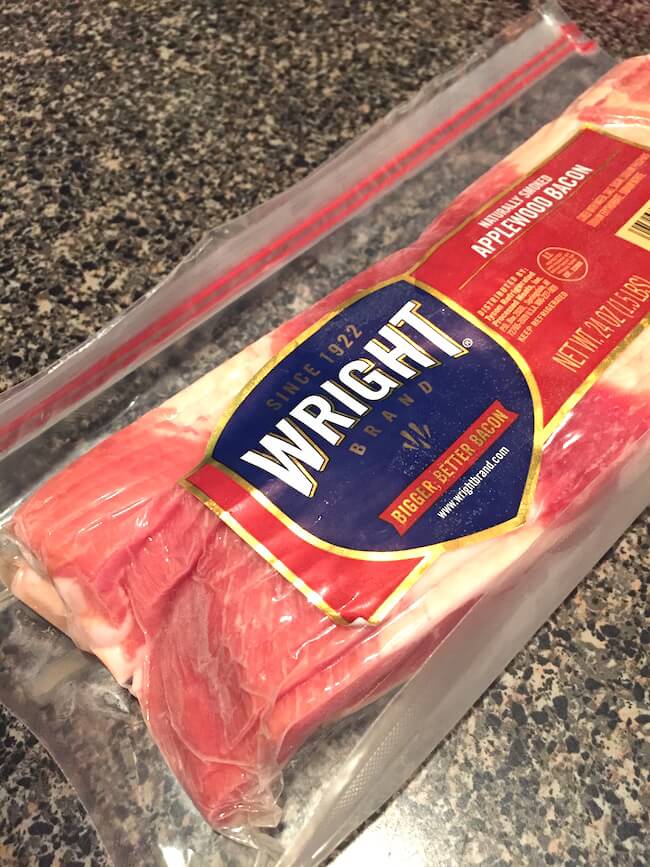 This recipe uses 8 slices roughly chopped. Toss the chopped bacon in the skillet until they start to get browned. Then, toss in the onion, pepper, garlic and season with a little pepper. No need for salt since we're using bacon.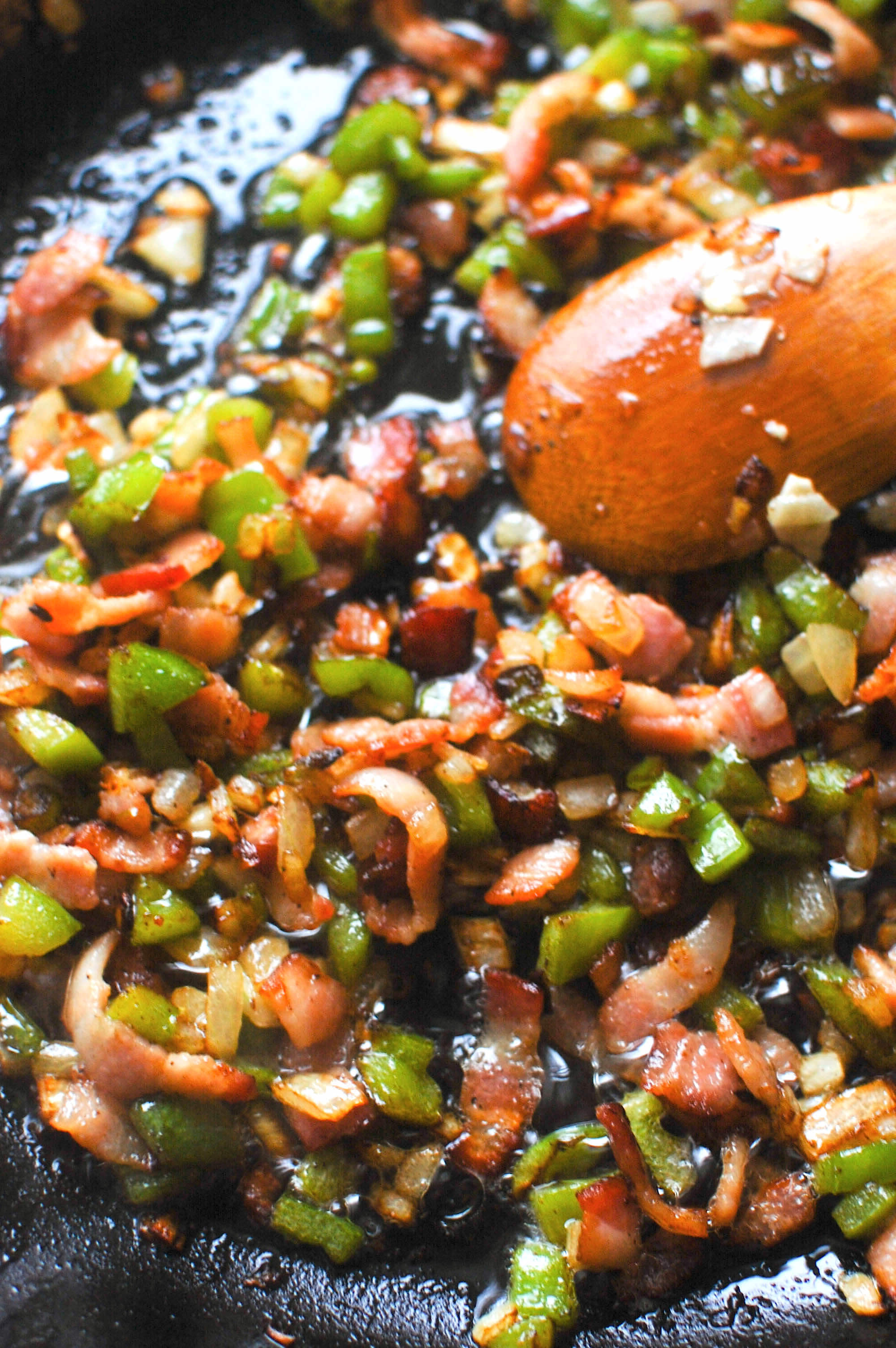 Now for the egg mixture. Use your favorite eggs. I use 7 whole eggs and 4 egg whites. You can certainly use all whole eggs, but I there's something about the combination of both that I love.
Also in the filling: cheese and milk. I use mozzarella (my all-time favorite cheese.) Any type of shredded cheese would work, it's all based on your preference. Cheddar would pair perfectly as well. The milk helps the quiche get its smooth, rich texture.
Now it's time to bake the quiche until it's golden brown on top and the center is cooked through. It takes typically between 45 to 1 hour for this to cook through, but start checking at 45 minutes so it doesn't get over done.My quiche took 45-50 minutes. You will notice that the quiche will slightly puff up in the oven and slightly deflate while cooling.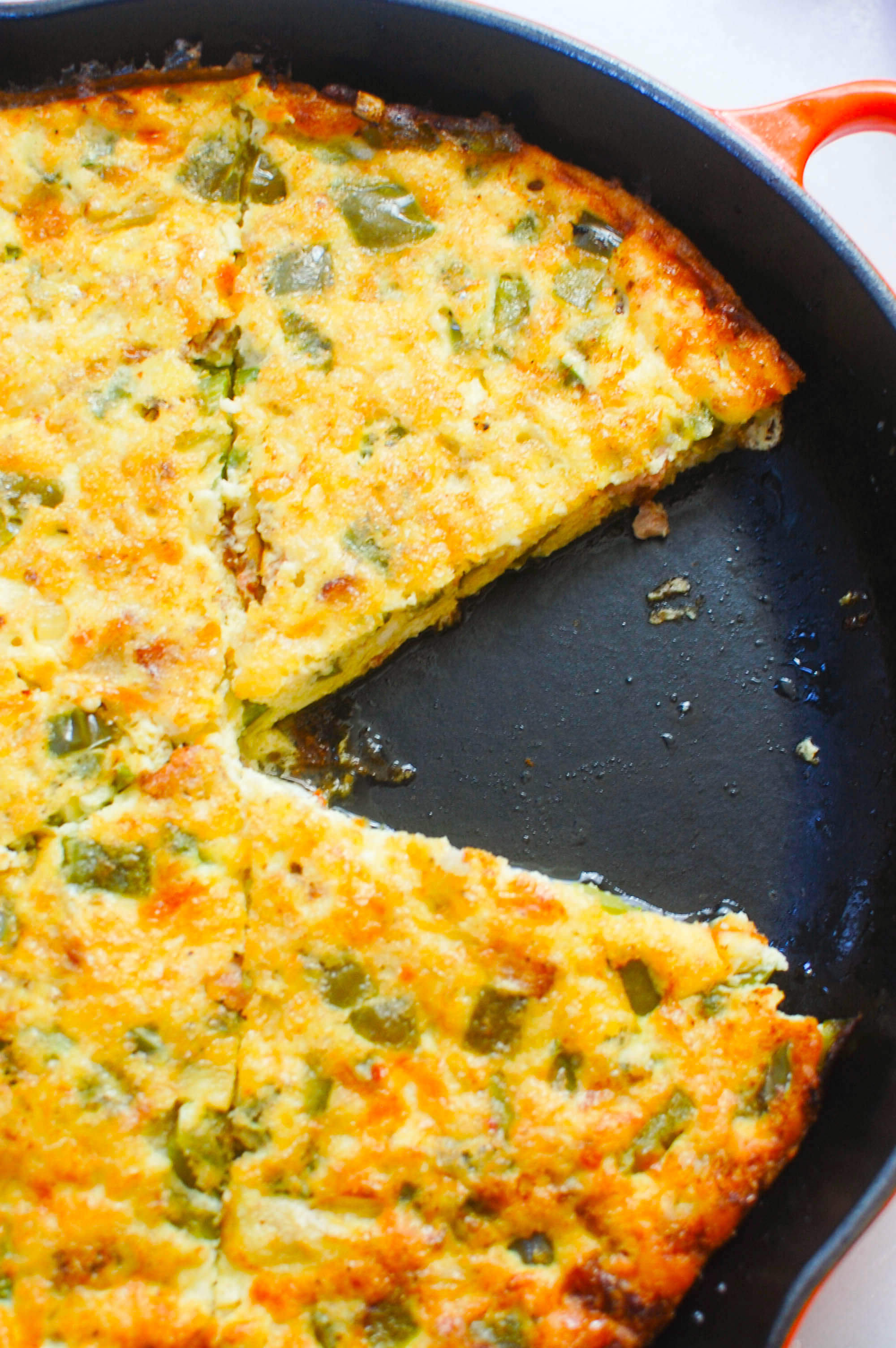 Any way you service this, you'll be in heaven. That crust ain't got nothing on this crustless flavorful quiche!
To find Wright® Brand Bacon  in your local Kroger, head towards the breakfast meats!