Lean ground turkey mixed with peppers and onions with spices, wrapped in crisp lettuce — perfect for a light lunch or dinner. The best part: all done in one skillet!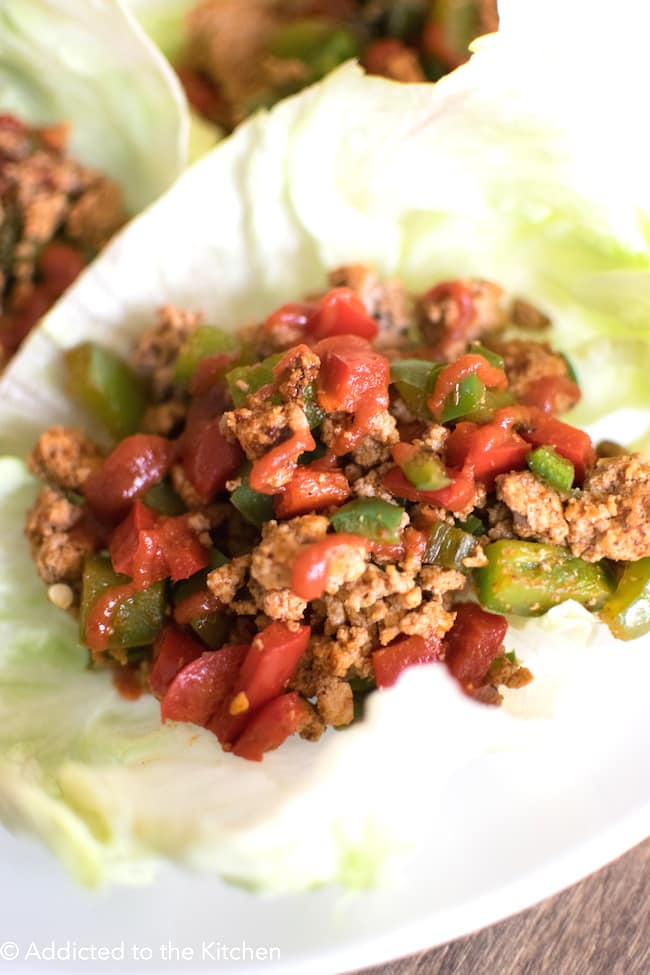 First things first: hi! What'd you do this weekend? It was beauuuutiful here. I'm talking windows wide open beautiful. Oh Atlanta, how I love you. I didn't do much, soaked up the last weekend before I turn 27 on Thursday. Eeek!
Today I bring you another recipe to add to your dinner rotation. You can thank me later.
Weeknights are busy for the both of us, that's why I've been focused on those one pot wonders. After work I stop home to let the dogs out, change and head over to the gym. I get back home shortly after Chris does. By that time, I'm tired and don't feel like being in the kitchen. Plus, Chris doesn't feel like cleaning it all up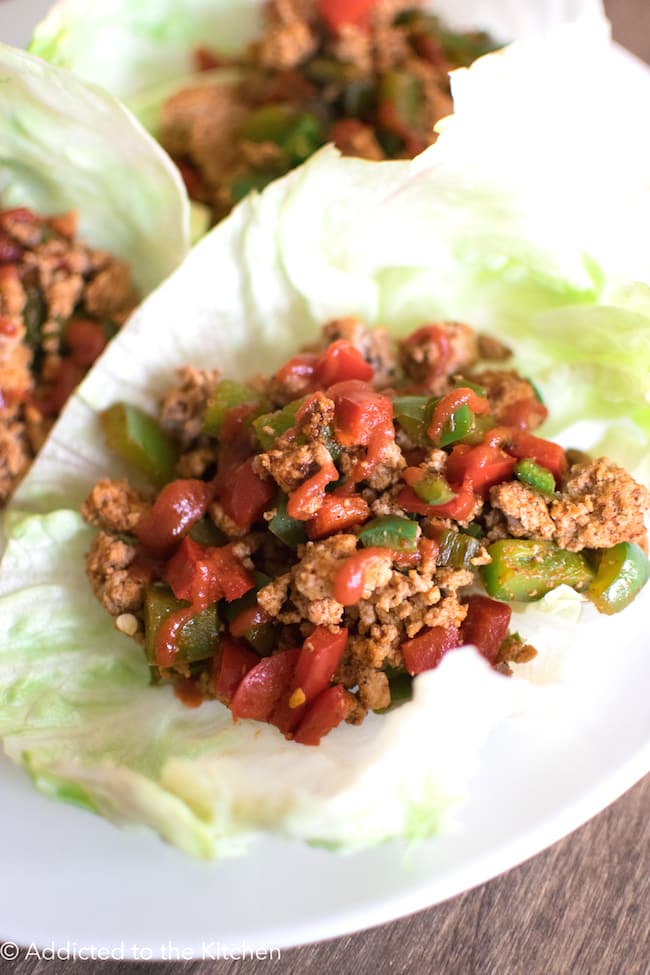 Let me take you back to before I met Chris. Rewind to the past. I used to cringe at the thought of lettuce wraps. But then I was introduced to PF Changs chicken lettuce wraps and I fell in love. While these are nothing like those, these are darn good.
After I got home from the gym yesterday I was starving. I needed inspiration ASAP. I saw ground turkey, peppers, onions, a jalapeño and a huge head of lettuce. I knew I had to make lettuce wraps.
First you'll brown up the ground turkey until it's *just* about done. Scoop out the turkey and toss in the vegetables and let them sweat it out for a bit. Place the turkey back in the pan and mix together. Add in the spices. And you're done! If you want, you can certainly toss in other mix-ins — black beans or corn — possibilities are endless.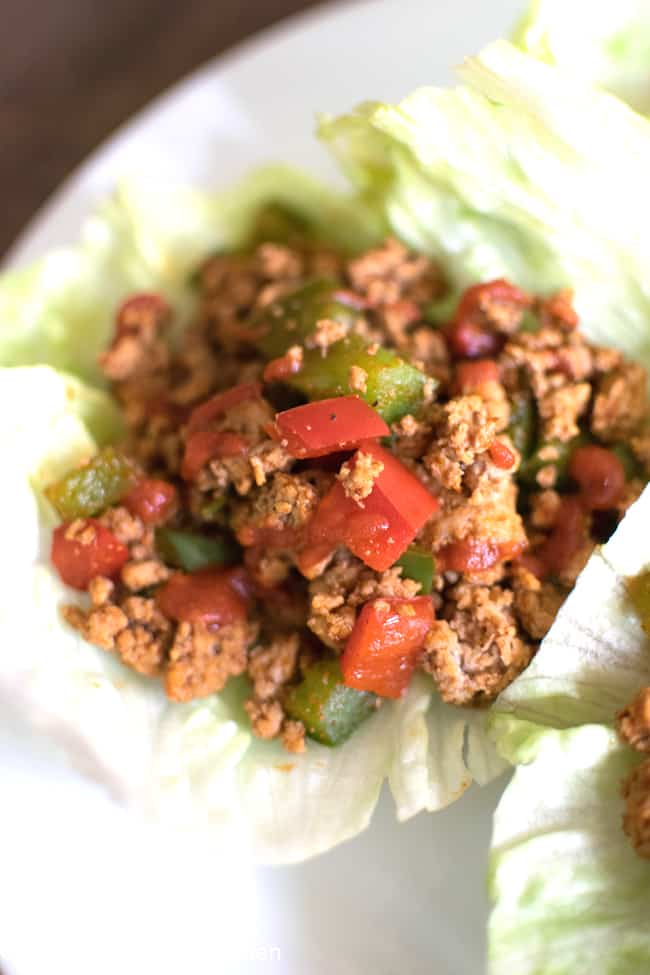 Now you can thank me. One pan and 20 minutes. Healthy eating done right.
Follow me on Instagram and tag #addictedtothekitchenblog so I can see the recipes you make. ♥
[amd-zlrecipe-recipe:51]
See more one pot wonders here.

Have you tried this Skillet Honey Dijon Garlic Chicken yet? It's one of my favorites!