One skillet is all you need to put this plate of crispy chicken with creamy lemon garlic sauce on the table for dinner.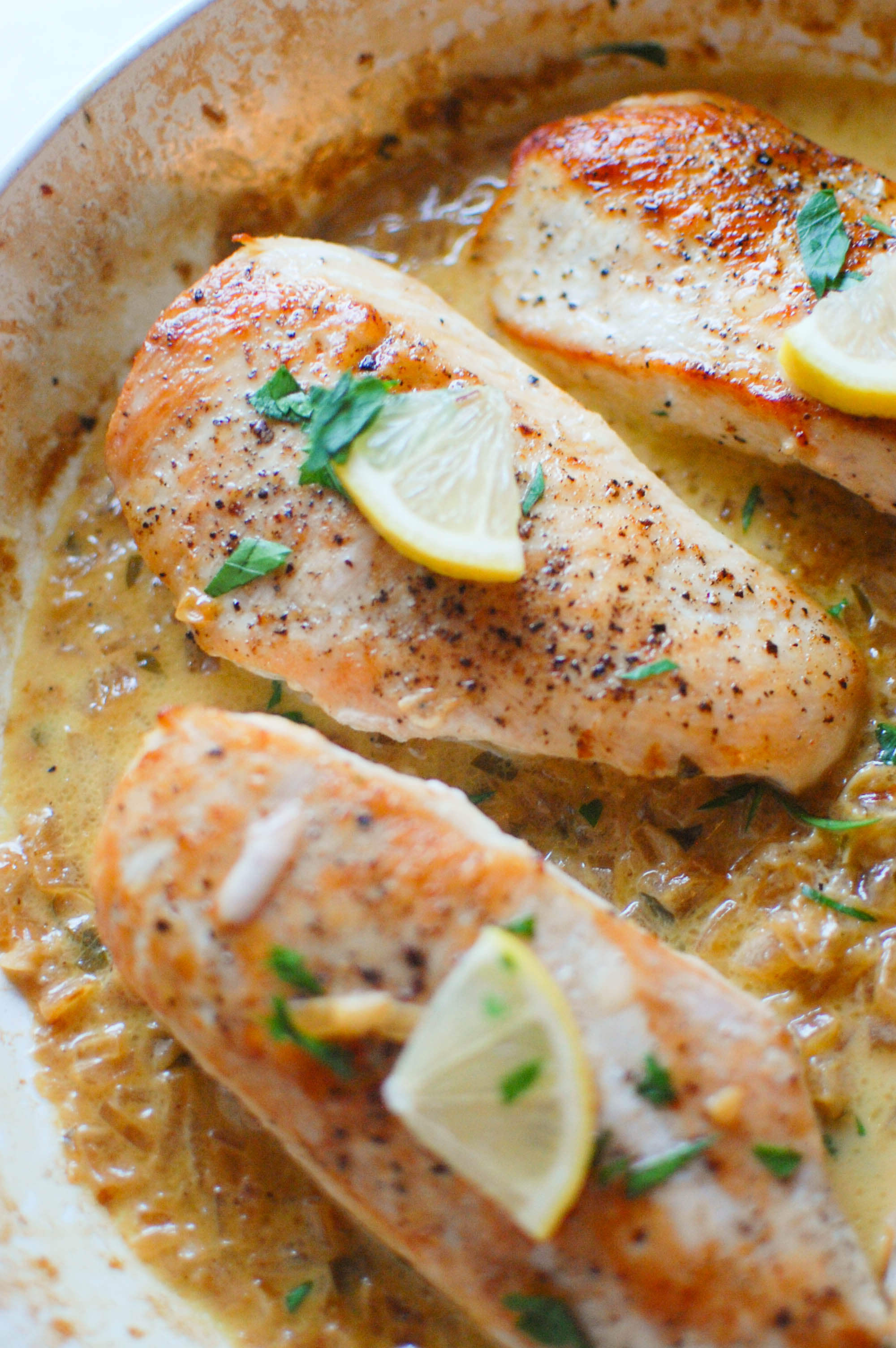 Hi hi! How was your weekend? Anything fun for Halloween? Tell me about it, I'd love to hear! We headed up to the Blue Ridge mountains for a quiet weekend getaway with the pups. It's just what we needed before the holiday craziness begins.?
To make this rainy Monday a little brighter, I'm bringing you another recipe to add to your dinner rotation. I dream about these one pot meals now. They are perfect for weeknight dinners and are easy clean up.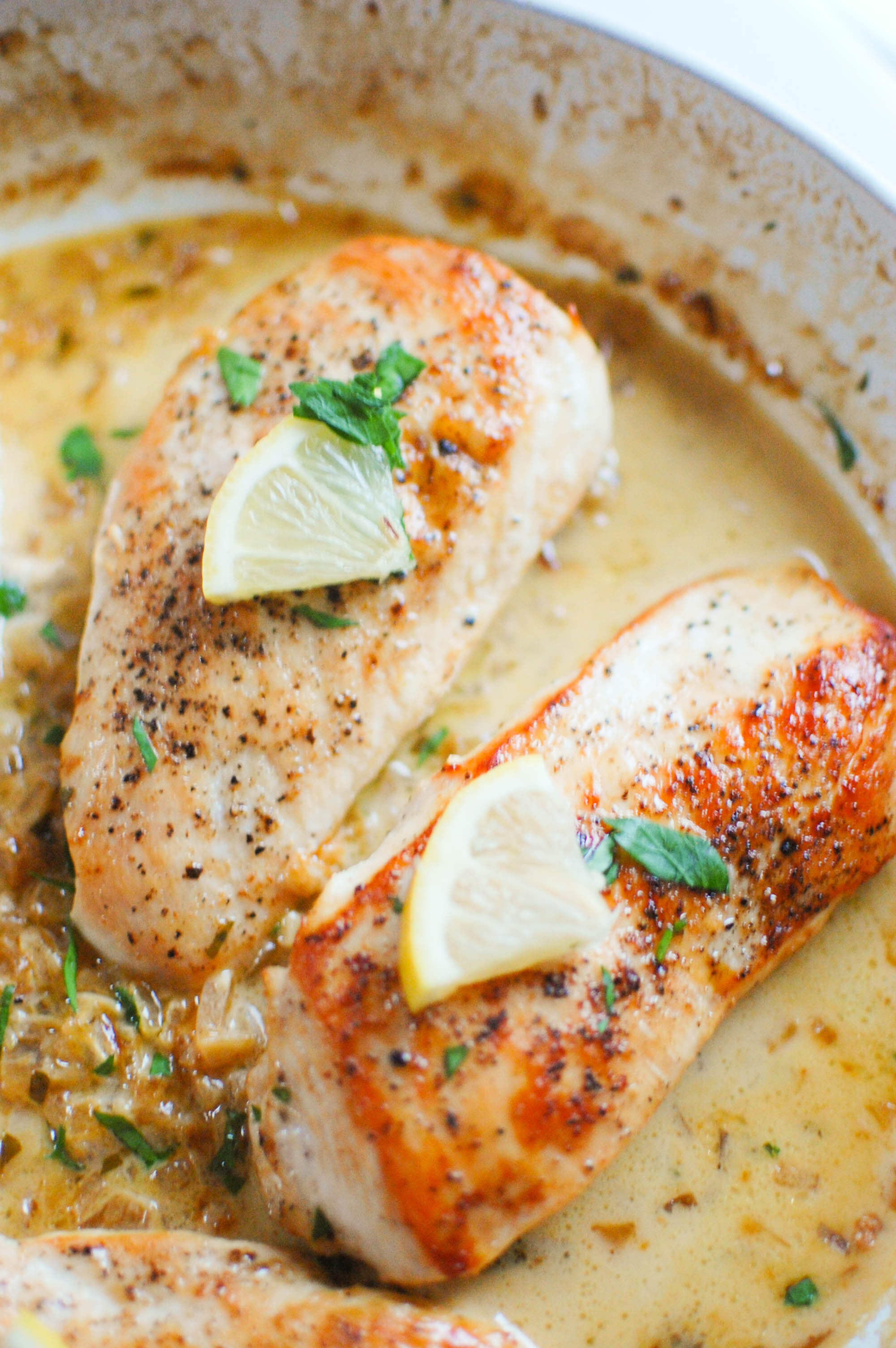 You guys. I'm head over heels for this skillet chicken. It's obviously in one pan which means flavor. We're talking about tender, juicy chicken browned to perfection in a creamy lemon garlic sauce. The flavor combination is to die for.
After the chicken is browned, you'll remove it from the skillet for a few. In the same skillet you make the sauce. YES, FLAVOR. For the sauce you'll use lemon juice, chicken broth and cream. Bring to a simmer until it has reduced and add the chicken back to the pan. Pop it in the oven for around 10 minutes.
You're done. Really, you are.
Cheers to extra lemons? ?  You're an inspiration.
Visit me on Instagram or Twitter. And, if you make a recipe, don't forget to use the hashtag #addictedtothekitchenblog ♥♥
Find more dinner recipes here.
Find more one pot meals here.