Thank you Kleenex for sponsoring this post. I only post about brands I love and as always, opinions are my own.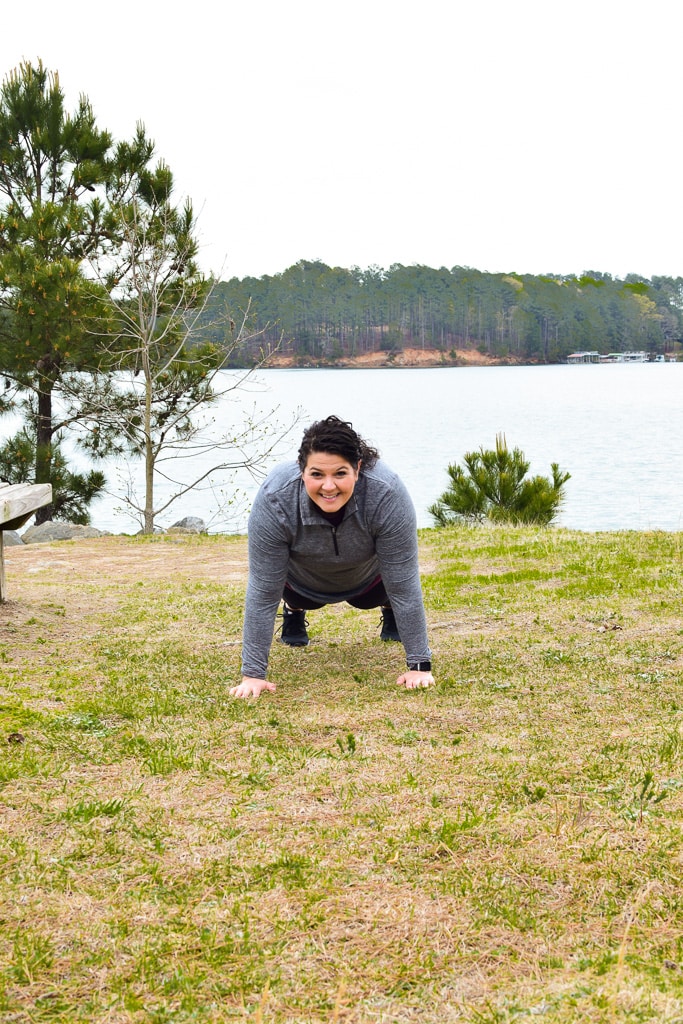 Over the last few months came a deep realization— investing in your mental health is just as important as your physical health. Like I chatted about last week, rather than trying to compare myself to others I'm closing those doors and focusing my energy elsewhere.
To continue the trend of shaking things up a bit over here, I'm breaking out of my comfort zone and introducing home workouts. In the past I've hesitated because I never felt confident showing myself in them. This is because I was comparing by body to others that filled my Instagram feed. I felt so discouraged. And it wasn't fun.
Going through the same routine, day after day, week after week, gets boring. As the weather starts to warm up, it's now the perfect time to get outside and add some variety into your workouts. We live 15-20 minutes away from Lake Lanier that has tons (and tons!) of trails and beautiful views — as we're on a hike we can easily stop off and incorporate the workout.
This workout will take you 18 or 36 minutes.* And while 18 minutes doesn't seem like much, I promise you will feel it. ? There's six exercises in this circuit. For each exercise, you do an interval structure of 45 seconds of work and 15 seconds of rest x3. Move immediately to the next exercise when you've completed three rounds. Remember, warm-up before any exercise!
*Hey you! If you're participating in the April Challenge, go through this workout twice to get in your 30 minutes.
Let's get to it!
RUNNING MAN

INCLINE PUSH-UPS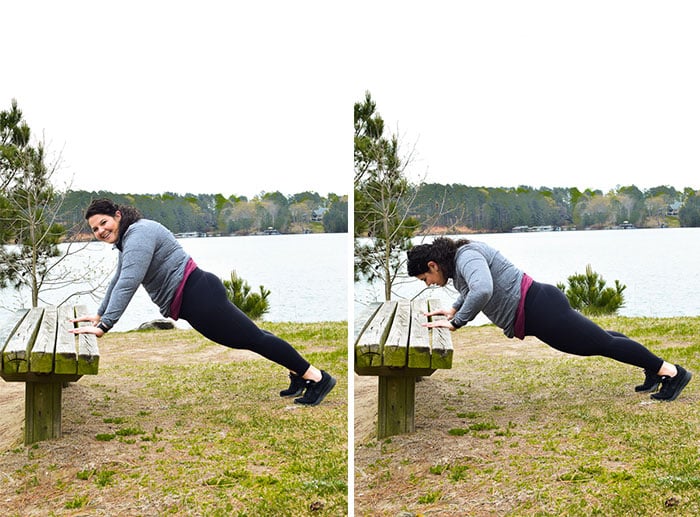 TRICEP DIPS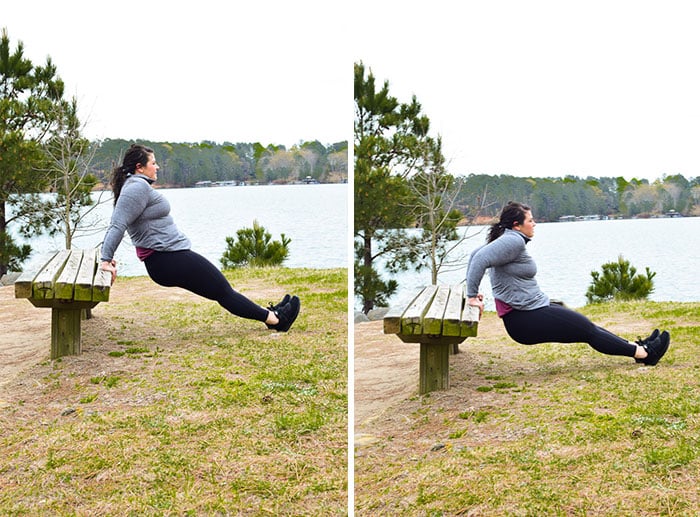 AB TUCKS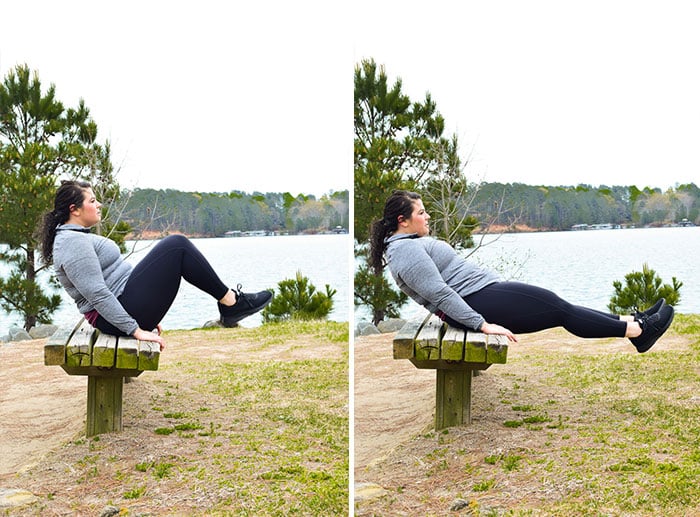 STEP UPS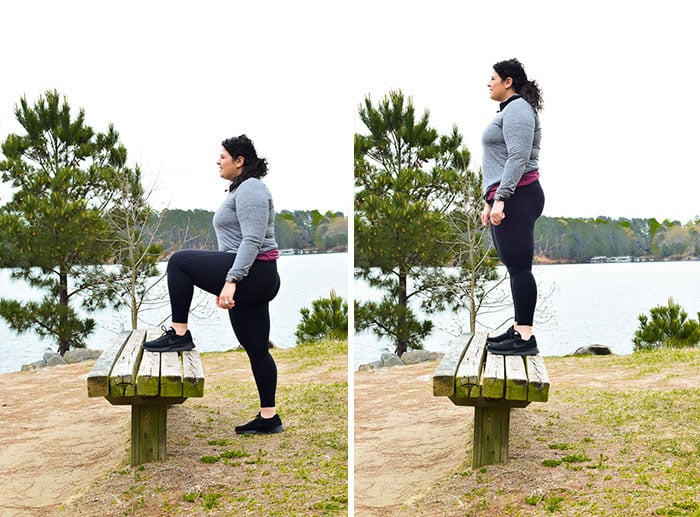 SHOULDER TAPS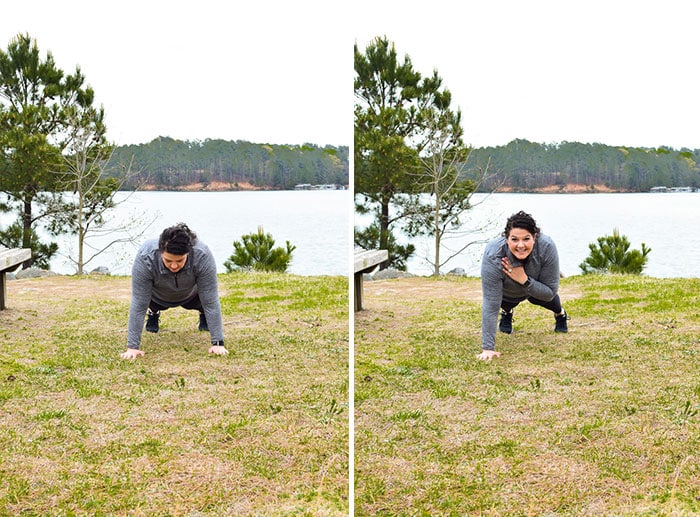 After a workout, I need an easy way to wipe down— whether that's to freshen up or disinfect and that's why I grab Kleenex Wet Wipes. They are gentle enough to be used on your face, but tough enough to clean up your hands. Each Target run, I grab a few new packs so I never run out. They have 3 kinds: gentle clean, germ removal and sensitive for only $1.49 per pack! You can either grab them in the tissue aisle or online— whatever is most convenient for you!