This quick, healthy breakfast that will keep you full all morning!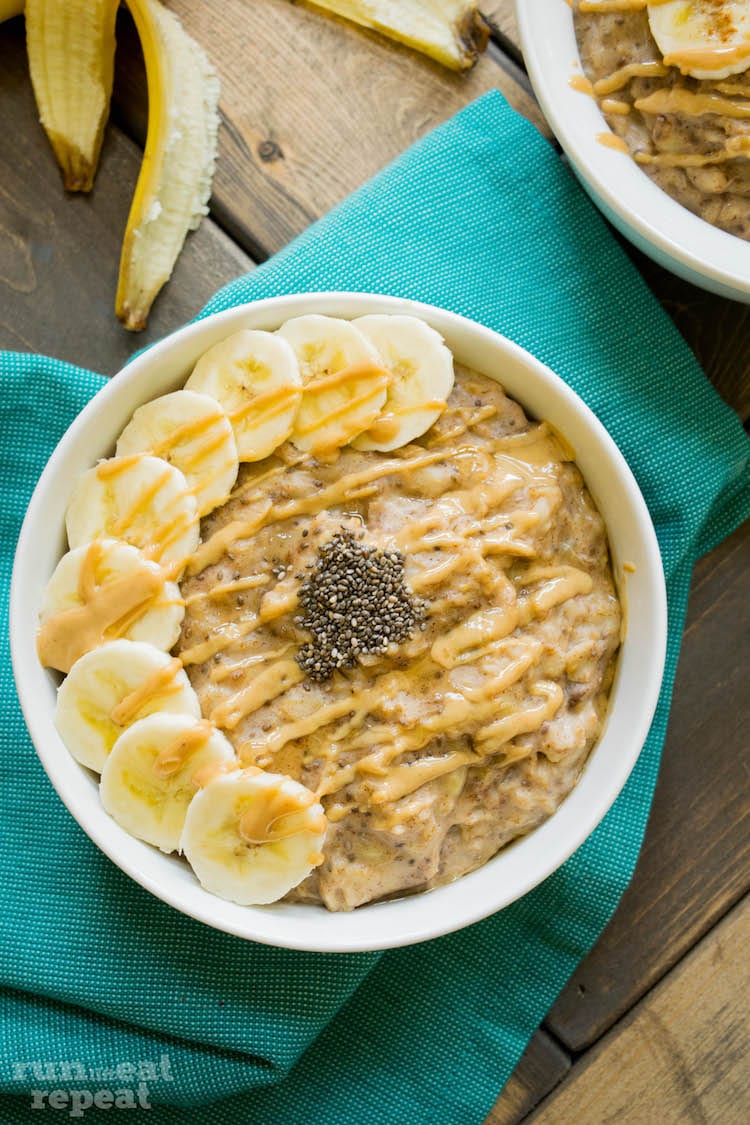 My goal for the weekend was to create a wholesome, good-for-you, easy oatmeal recipe with little ingredients and whole lot of taste. One that had some serious staying power. I also wanted something that I could throw some peanut butter into because well… duh.
Fact: There is no such thing as "too much peanut butter."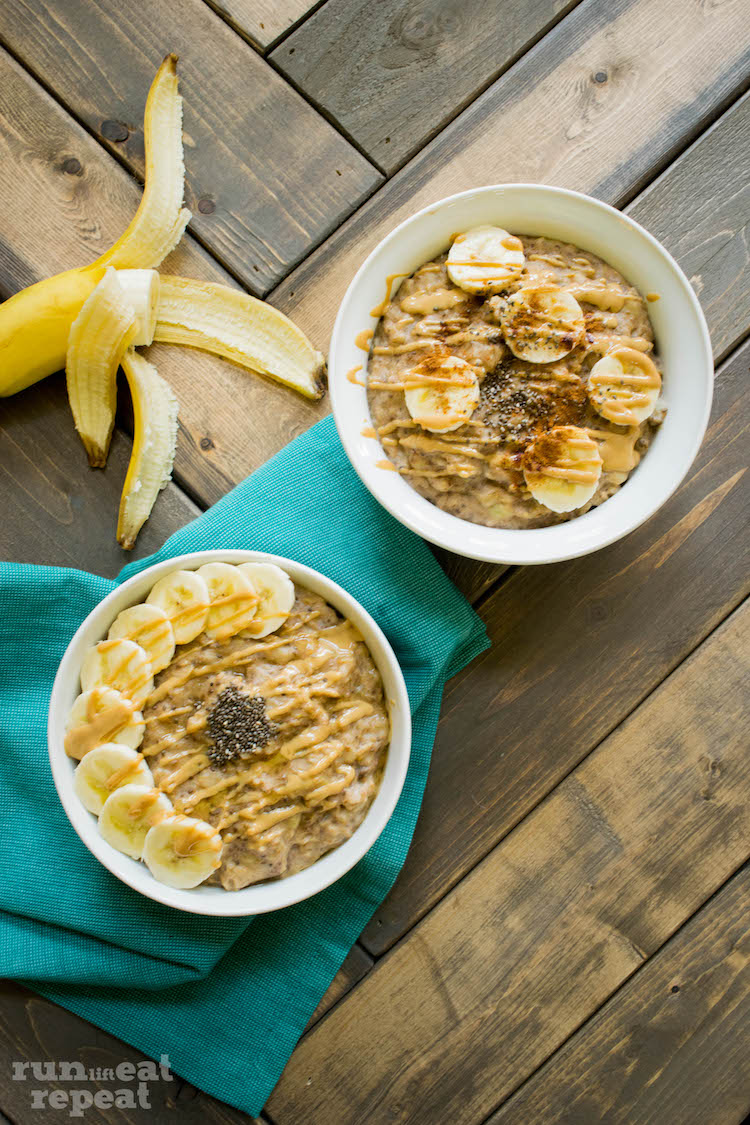 The truth is, I'm pretty good with breakfast but lately I've been slacking in that department. I've just been grabbing a protein cookie each morning.
This oatmeal is so easy to throw together. All you need is 1 saucepan, 10 minutes, and a few healthy ingredients. Start with the base ingredient.. the star of the show: oats. We're using old-fashioned rolled oats for this recipe, not quick oats. What else is hiding in this oatmeal? We've got peanut butter, chia seeds, almond milk, vanilla extract and cinnamon. And to sweeten it up, naturally, we're using ripened bananas. But if your bananas aren't ripe you can add in a few Tablespoons of honey.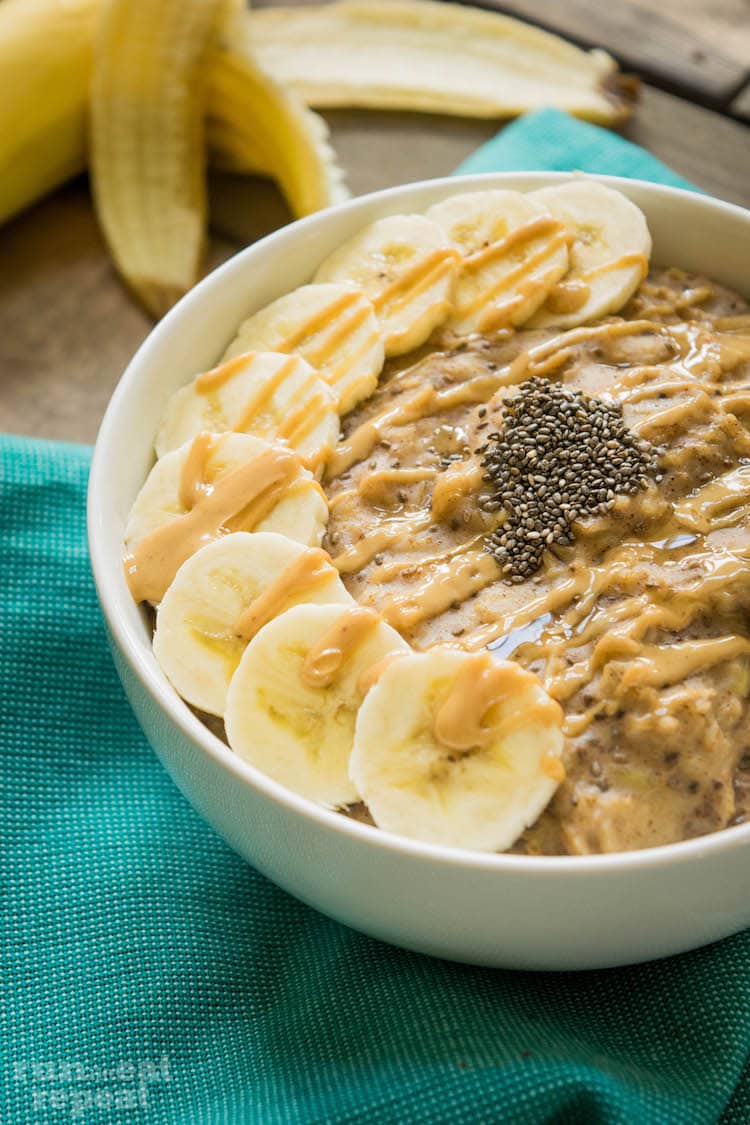 The batch makes 5-6 servings depending on how much you want. It's perfect to make over the weekend and divide up in containers for the week, wether it's for breakfast for a pre/post workout snack. One bowl keeps me full for hours and that my friends makes me happy.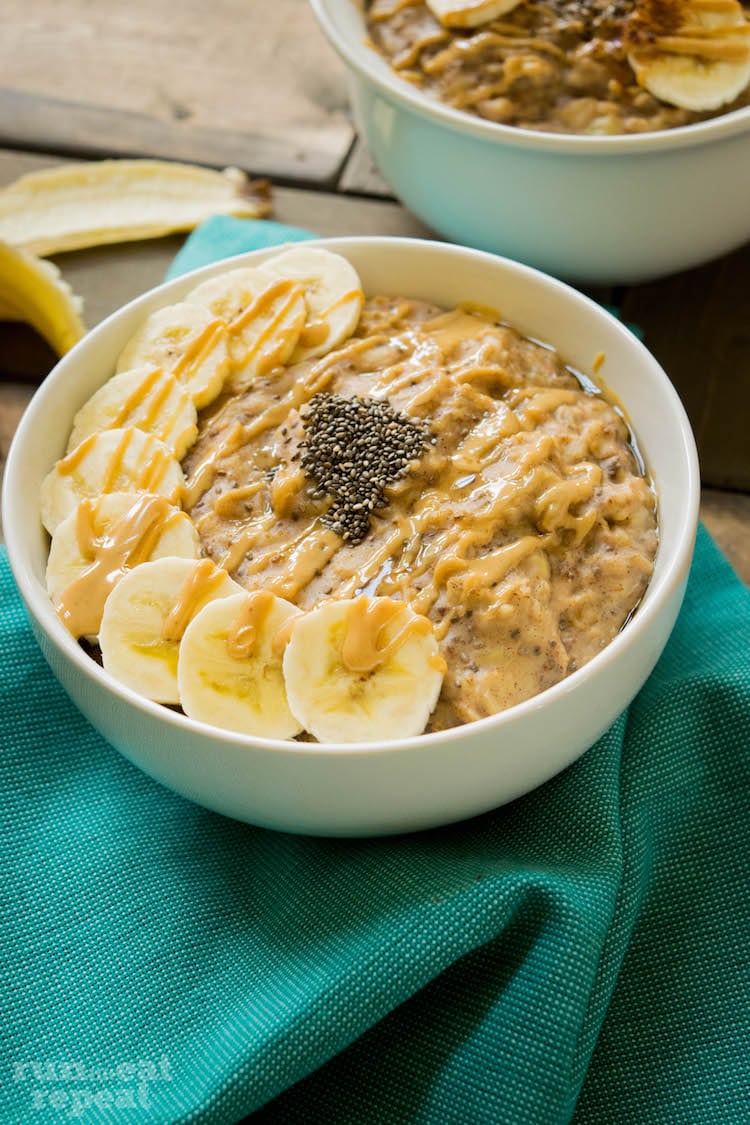 My 2 taste testers we're quite happy with the results (thanks hubs & Jess!) But now Chris is peanut buttered out…? I'm currently questioning our marriage.
Happy eating!
I'm pretttty sure if you like this recipe. Cookies for breakfast? Yes, please!