Save the calories and enjoy a slice of pumpkin pie heaven in smoothie form!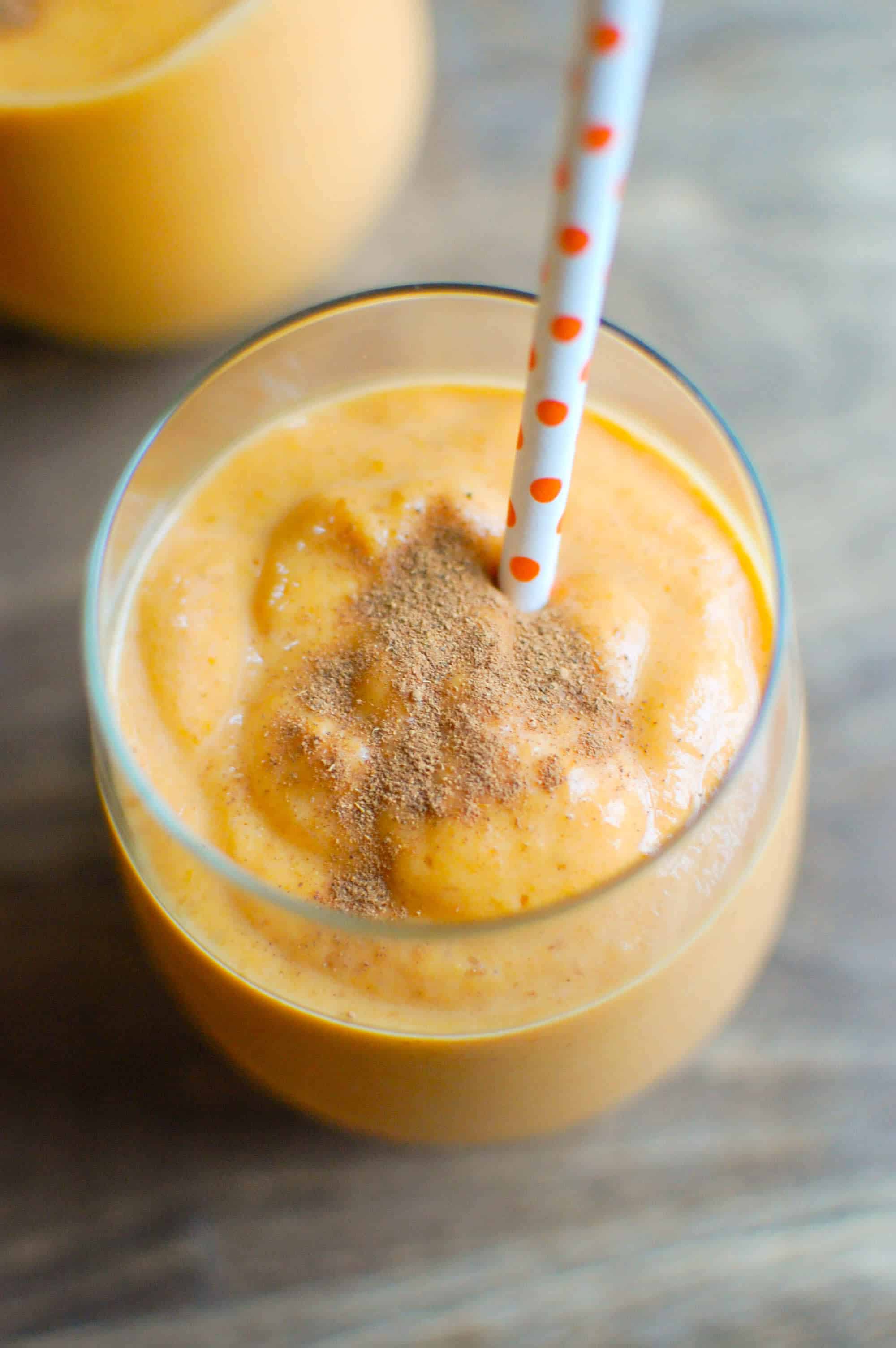 Listen here. You must make these tonight, tomorrow or this weekend. Let me tell you why.
You see, I had my doubts about pumpkin pie smoothies. People would rave about them come fall, but I'd try them and it'd be the same old stuff: watery with zero pumpkin flavor. Quite depressing. But this pumpkin pie smoothie, I promise you… is nothing like that.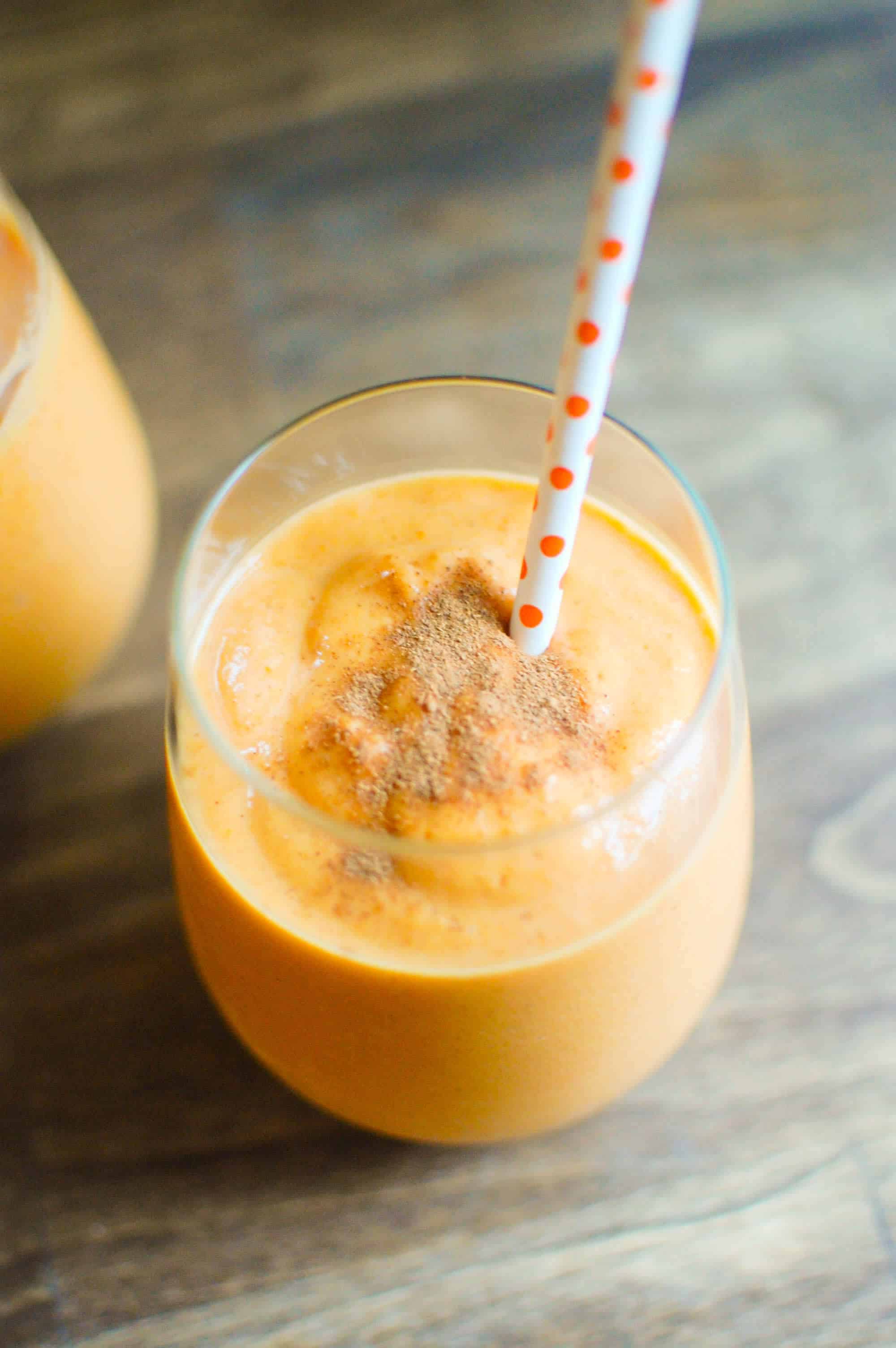 For this smoothie I combine the warm flavors of fall: cinnamon and pumpkin spice. Here comes the weird part (or so you think), in this smoothie is some frozen banana. Not much at all, and in no way it will overpower the pumpkin. Then begin adding the rest of the ingredients: Greek yogurt, almond milk, ice and most importantly pumpkin.?
Blend that all together in your favorite blender and there you have a smoothie that tastes like pumpkin. Nothing watery, nothing bland, just the pure taste of the fall.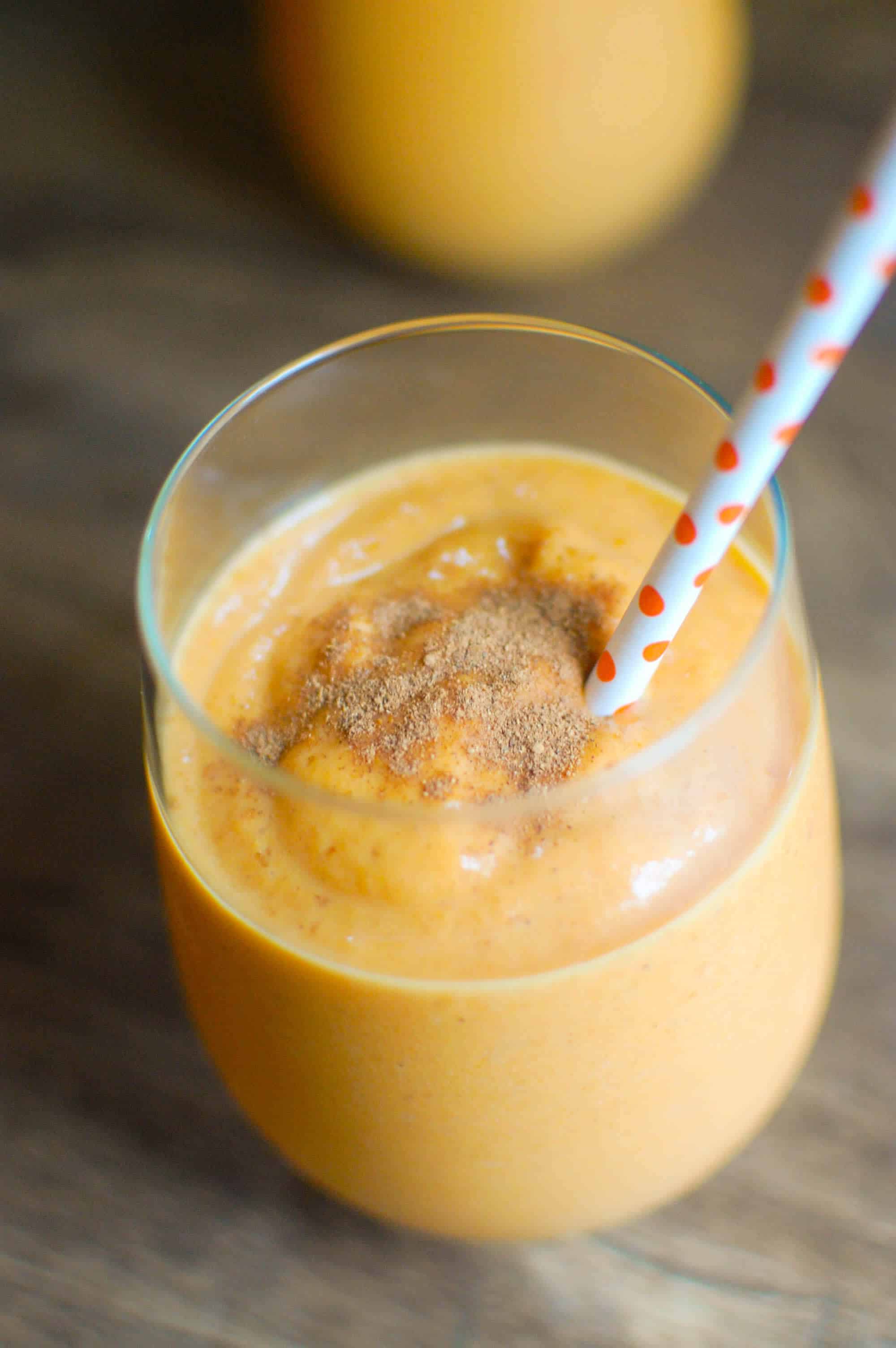 Now go have a slice of pumpkin pie heaven… in smoothie form of course.?
Visit me on Instagram or Twitter. And, if you make a recipe, don't forget to use the hashtag #addictedtothekitchenblog ♥♥