One pan and 30 minutes is all it takes to turn plain chicken into a flavorful dish! Perfect weeknight dinner!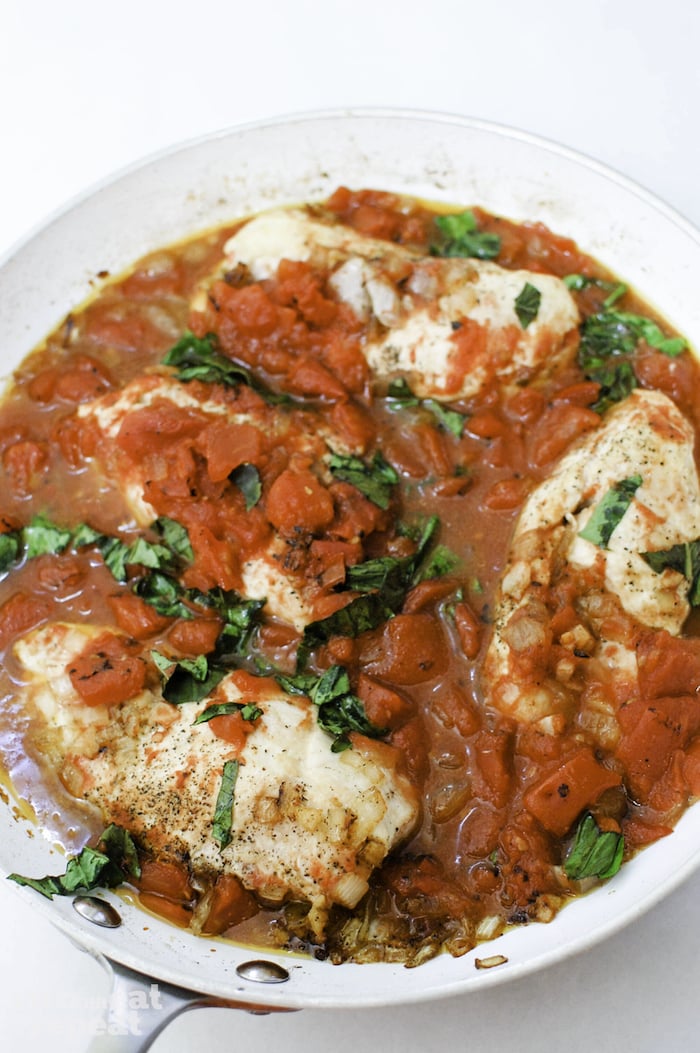 Talk to me about how your week is going.
Guess what? We're in the home-stretch of this whole house thing. Cabinets are in reallllll soon and then BOOM it all comes together. Which is super scary, yet incredibly awesome at the same time because (1) wow the beginning of October is very soon and (2) OUR OWN HOME. With a unbelievable kitchen. This whole adult thing isn't too bad.
The house is about an hour from where we're at now. But you know what makes the drive back and forth worth it? That WE own it. We worked so hard for this. Feeling settled in what is ours. Don't worry, a post is coming soon of the progress!
Alright, back to why you're really here.
I'm always getting asked what I make during the busy week nights. Let me share my secret: one pan meals. THE BEST. This meal is a flavorful, fill-you-up healthier meal that the family with love.
It's as easy as pie.
Brown the chicken breasts.
Sauté onion/garlic and add tomatoes.
Add chicken breasts.
Oven.
It's that simple.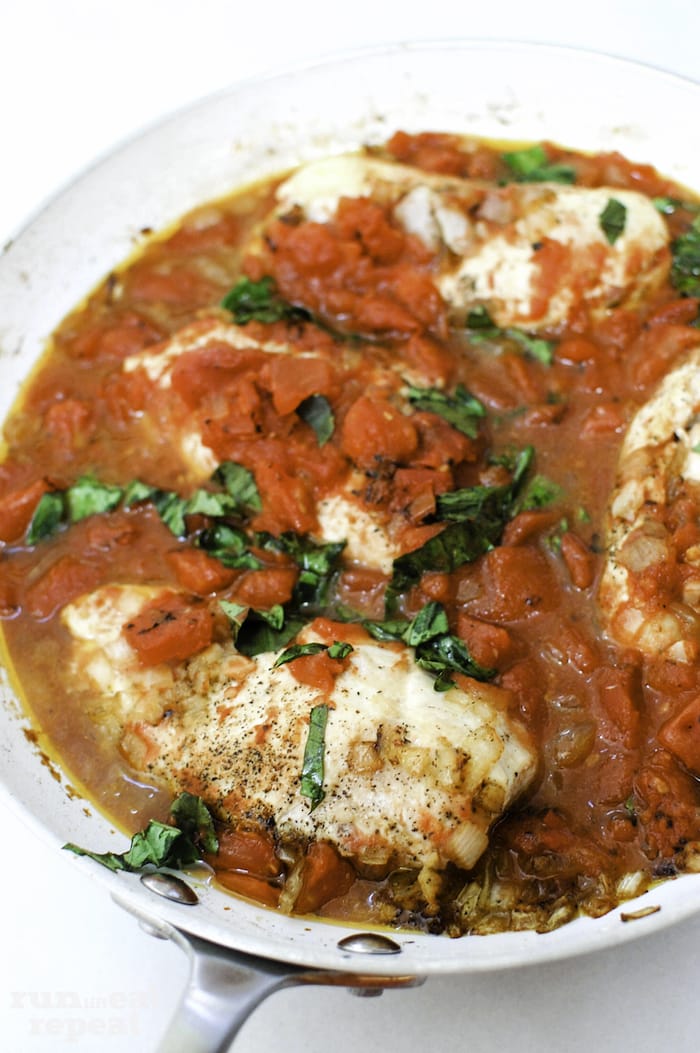 Since there's just 2 of us, I always have extra for the next day. Lunch for the win.
It's that simple.
Sometimes I serve this over zoodles (obsessed) or just eat as is. Both ways are delish.
I give myself a pat on the back for this.
Using the Spark Calculator this meal comes to 336.4 calories and 45 grams of protein.