A healthy salad recipe filled with all the flavors and textures. One of my favorites!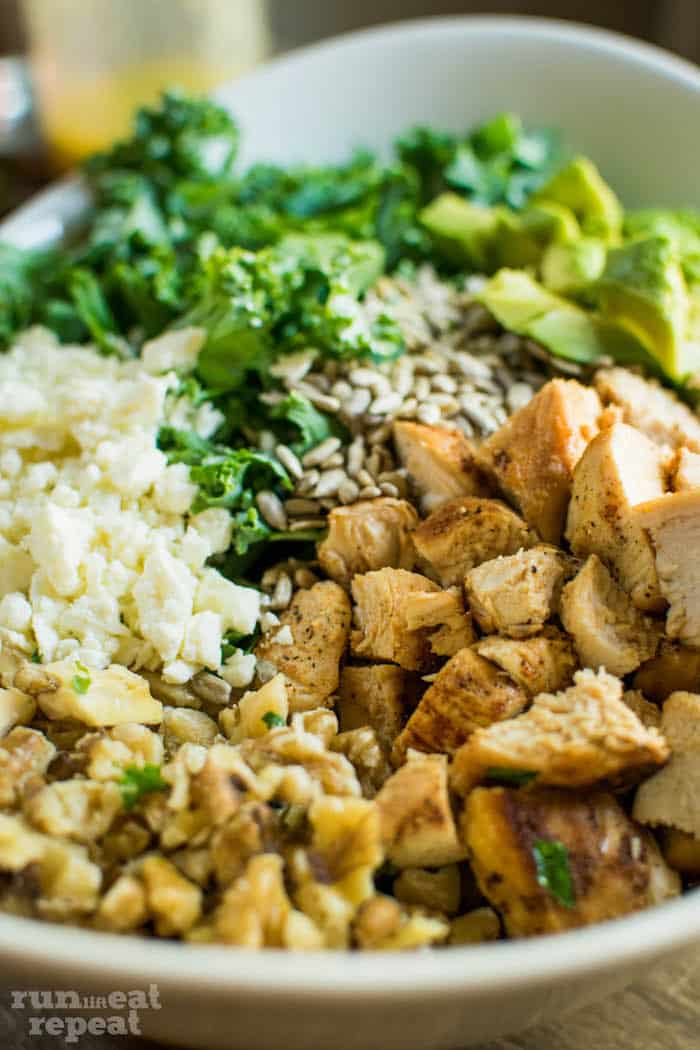 Happy Friday to you!
Readers, I bring you my new favorite salad. It's protein packed, a smorgasbord of flavor, and some serious filling power. This was one of those recipes that my starving self threw together with what I had on hand in the refrigerator. I made it for lunch yesterday and it kept me full for hours.
But lets talk about this kale for a sec. Kale is a first for me. Seriously. While everyone jumped on the wagon last year (?), I just couldn't get into it. It didn't matter how it was prepared, I turned my head. That is, until I made this salad. The kale sort of breaks down and becomes tender, while soaking up all the flavor from the feta, creamy avocado and vinaigrette.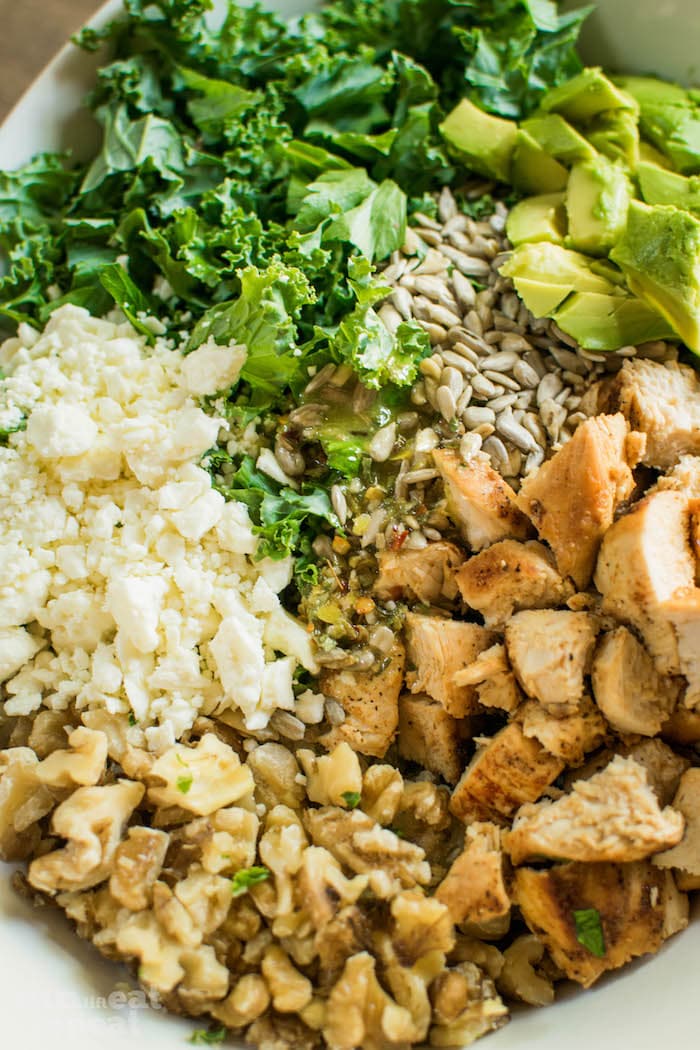 Mmmm. Flavor.
Alright. This lemon herbed vinaigrette is so simple; no need for the store-bought stuff. In a bowl (I like to use a mason jar, because.. it's a mason jar) add the olive oil, fresh squeezed lemon juice, lemon zest, a touch of Dijon mustard, and herbs. Whisk together (or shake shake shake.) Yeah, really, that's it.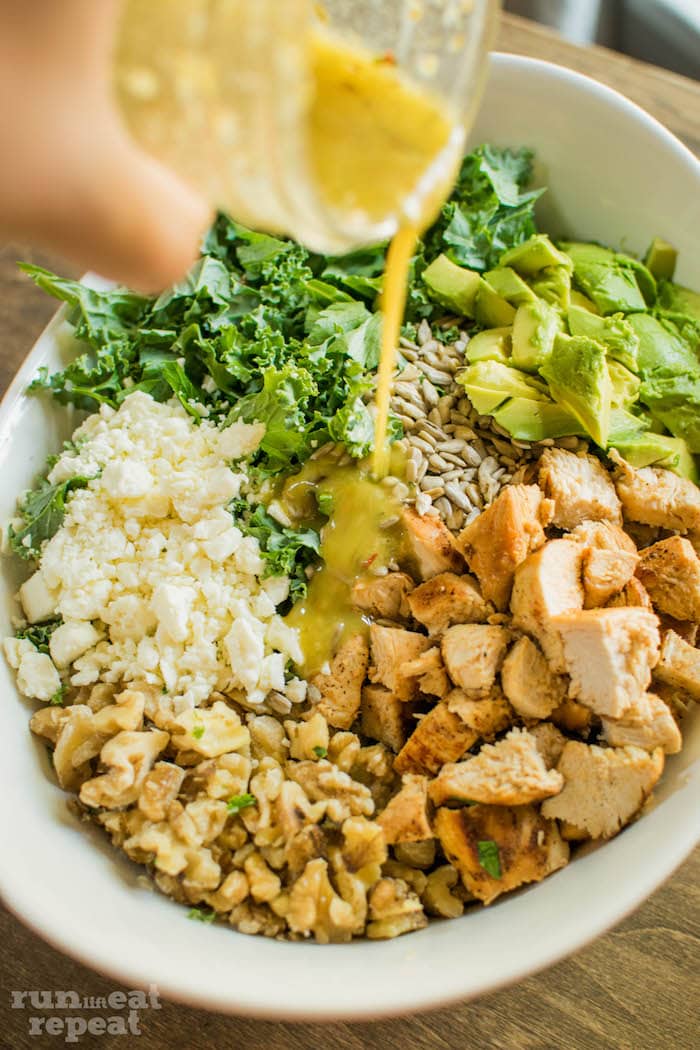 By the way, that dressing↑↑↓↓… tastes fabulous on any salad. It's a staple in my refrigerator.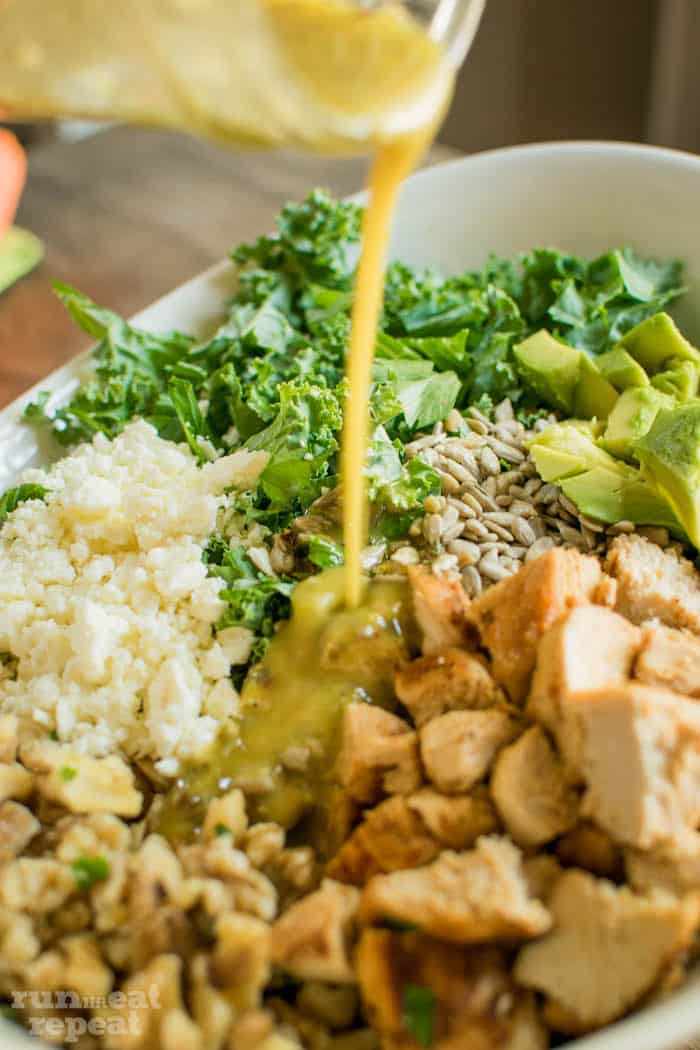 Whoops. A little blurry. Bare with me — I'm getting used to the action shots.
This satisfying bowl has so much going on — just the way I like it! So much flavor. So much texture; each bite you get a little something different. And it's one of those salads where just like zucchini bread and banana bread, it takes SO MUCH better the day after.
If you try it, let me know!
Another fav: spicy southwest chicken salad! (You can use the lemon herbed vinaigrette!)