Enjoy this creamy, comforting green bean casserole made completely from scratch. And you'd never know that it's dairy free!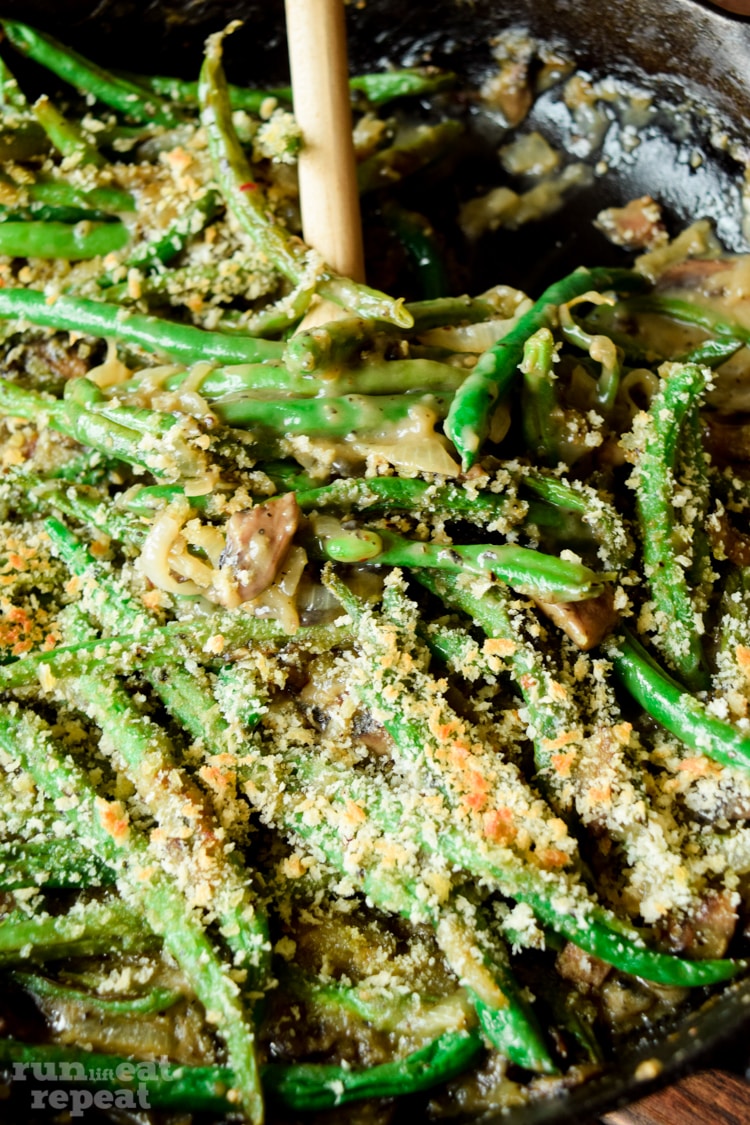 Thanksgiving is THIS WEEK (omg). But really, how did we get here? I feel like just yesterday it was summer and 90°F. We're basically into the holiday season and that scares me a bit since I'm just now starting to think about what to make.
I personally can't remember a single holiday season without side dishes taking over the entire table — everything from mashed potatoes, sweet potato casserole, stuffing, glazed carrots, salad, and good ol' green bean casserole. You know, the kind made from condensed soup and topped with those greasy fried onion strips.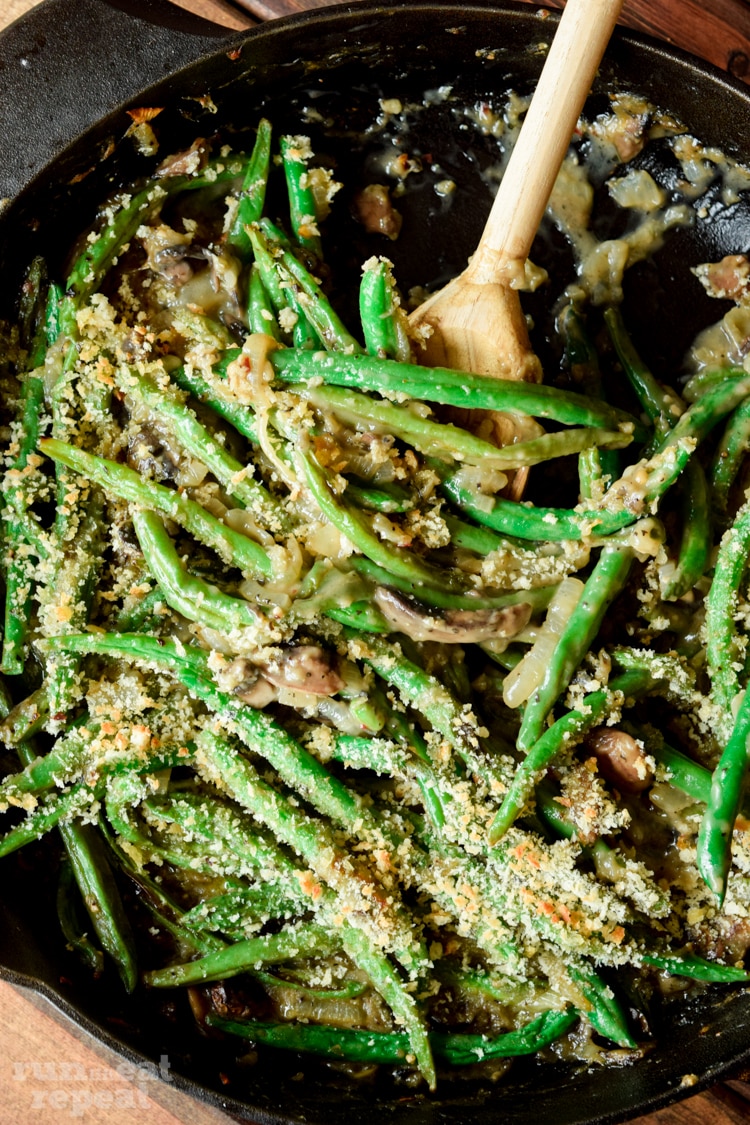 Like many of you out there, I loooooove green bean casserole. But last year, I decided to make it completely from scratch, on the healthier side, without sacrificing an ounce of flavor. And I couldn't be happier with the results.
This classic side dish will put the Thanksgiving turkey to shame.
And I'm OK with that.