It's almost Friday and International Women's Day, so let's celebrate for a sec! Grab your favorite drink and eat tons of tacos because today is about YOU.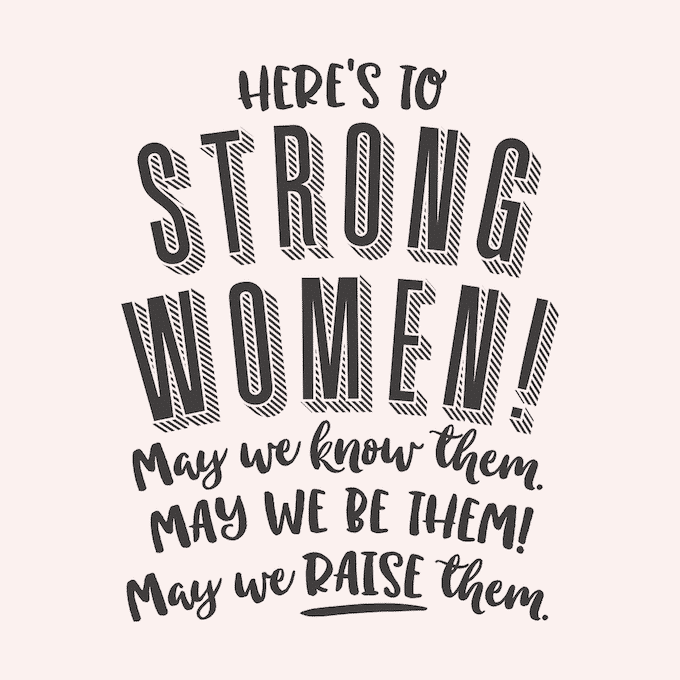 As strong as we are, self love doesn't come easy — it's something that most women don't realize that they have an issue with. But the reality is, most of us do. You my friend, are not alone. It's those daily thoughts of not being good enough, or not thin enough, or not toned enough, or finding flaws, or the feeling of not being smart enough.
When I was growing up I watched a ton of 90210 and I remember thinking that I'd give just about anything to look like Tiffani Thiessen someday. If not her, then be as fit as Britney Spears. Or as perfect as Sophia Bush. What I constantly saw on TV is what I thought I should look like. Society had been telling me for so long that thin = happy, thin = beautiful, thin = successful, thin = popular that I hated everything about myself. I hated that I was a size 8 when most girls I knew were a size 2 or size 4. I hated that I didn't fit into a size small shirt. I hated that I had rolls when I could bend over. I hated that I had no thigh gap. The list goes on....
Fast forward to today, we're starting to see models with curves on TV, in magazines and on websites and exude an insane amount of confidence which then inspires women of every size and shape. Stores are starting to back away from Photoshop to show women as they are. Stores are starting include more plus size clothing in their store and treat it like regular inventory. Society is starting to see women for who they are, what they can do and not just as a size.
This is incredible to be able to watch this happen and to be a part of it. It makes me wonder how the generations after us will see themselves and feel about their bodies.
Women are badass. Women are strong. Women are beautiful. We, as women, need to recognize that being beautiful has nothing to do with size — it starts on the inside. And we need to help push the world to see that.