Crispy chicken paired with your favorite vegetables in a creamy light garlic sauce. Perfect for an easy weeknight meal!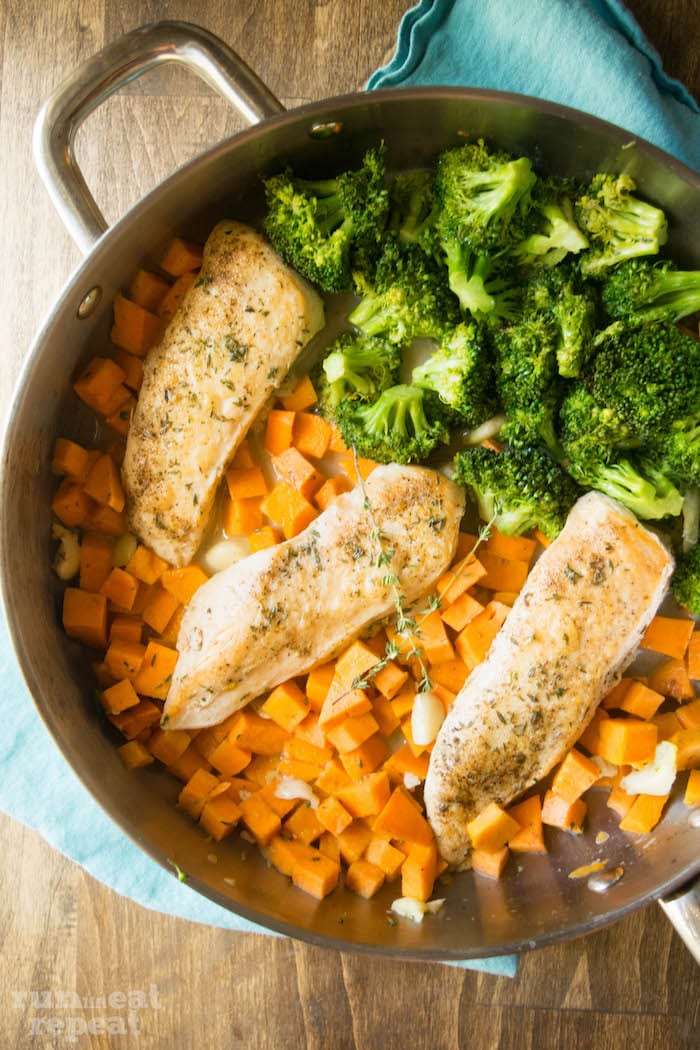 New day, new recipe coming at ya!
Ok so first, how is your week going? Have you entered in my giveaway yet? I feel like mid-week is once I'm really in the groove of things. But at this point, some of us are tired, ready for the weekend and in a dinner rut. Like me.
Between starting a new job on Monday, final walk thru of our new home, closing in 2.5 weeks and this blog, I've been all over the place. But in a good way! When I'm busy I end up eating the same stuff, for weeks (protein pancakes, zucchini pizza, salads.) Ya know, things that will keep me full for hours. So boring but it gets the job done.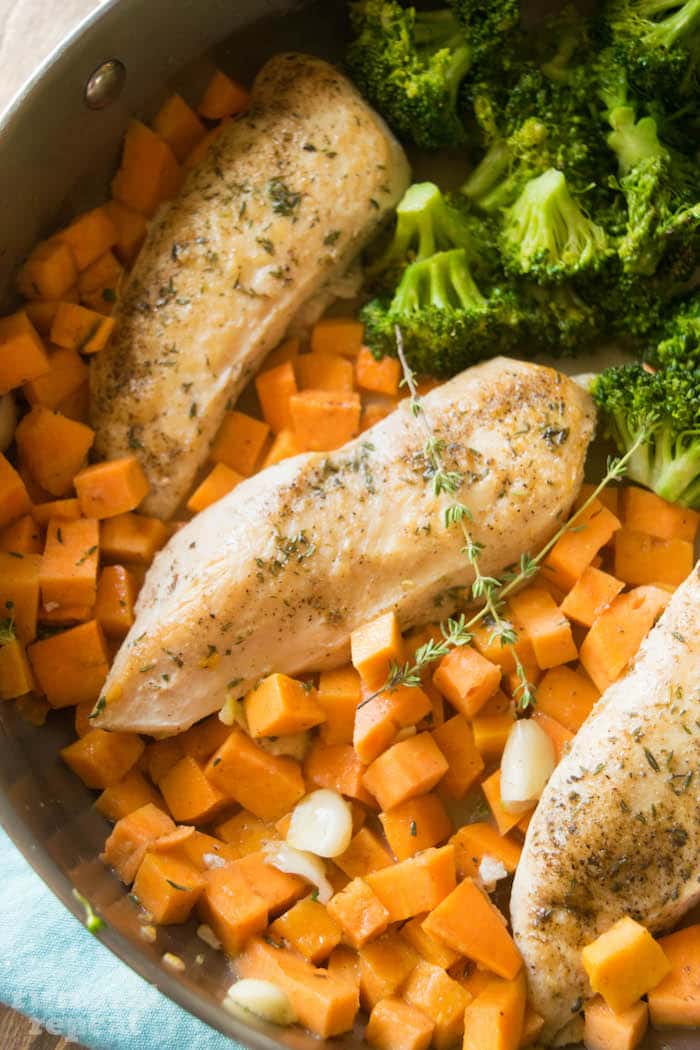 Enter a new skillet meal
Weeknights can be rough for anyone, after a long day at work or to/from sports for the kids, the last thing that most want to do is spend hours in the kitchen for dinner. Skillet dinners are a life savor.
What this meal is.
√ Quick & simple.
√ Maximum flavor.
√ Feel good.
√ Protein packed & satisfying.
Sear chicken, make the sauce (chicken broth, 2% milk, thyme and a whole lotta garlic. Like 5 cloves.), add veggies/potatoes, bake. For real, so easy.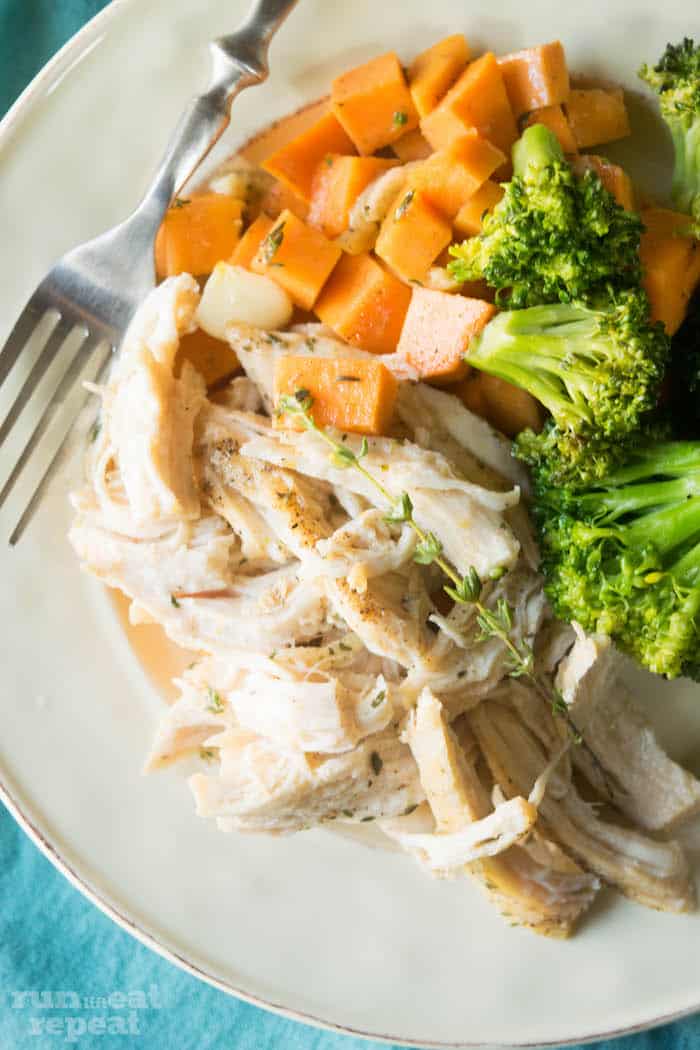 But the garliccccccc, that's really my favorite part.
About 40 minutes start to finish. Minimal work. So get cookin' and add this rave-worthy meal to your dinner rotation.