Juicy chicken bites tossed in a simple honey Dijon garlic sauce. And the best part: all done in one skillet! Dinner has never been so simple!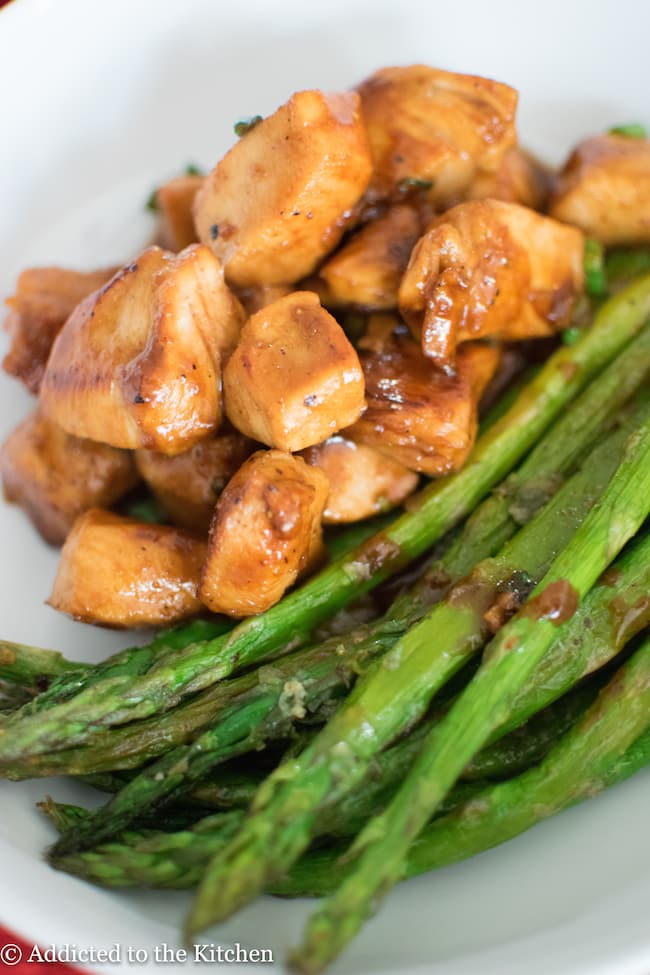 So first, how was your weekend? Did you do anything fun? I was finally on the mend after being sick for a week so we didn't do a ton. We had a date night in: a few appetizers, warm fire and a ton of blankets. And I worked on this.
Monday always comes too soon, but it's suddenly looking a little more exciting.
Dinner is an everyday adventure in this house. And if you're like me, you're always on the hunt for easy meals. Wellllllll you've come to the right place. Just another recipe to add to the savory section. Speaking of. Have you tried my balsamic roasted chicken and veggies? I love that recipe. I made it twice in one week!
Today I'm going to show you that one skillet is all it takes to transform chicken into something incredible. This chicken is cooked pretty quickly on the stove and finished off in a honey garlic pan sauce.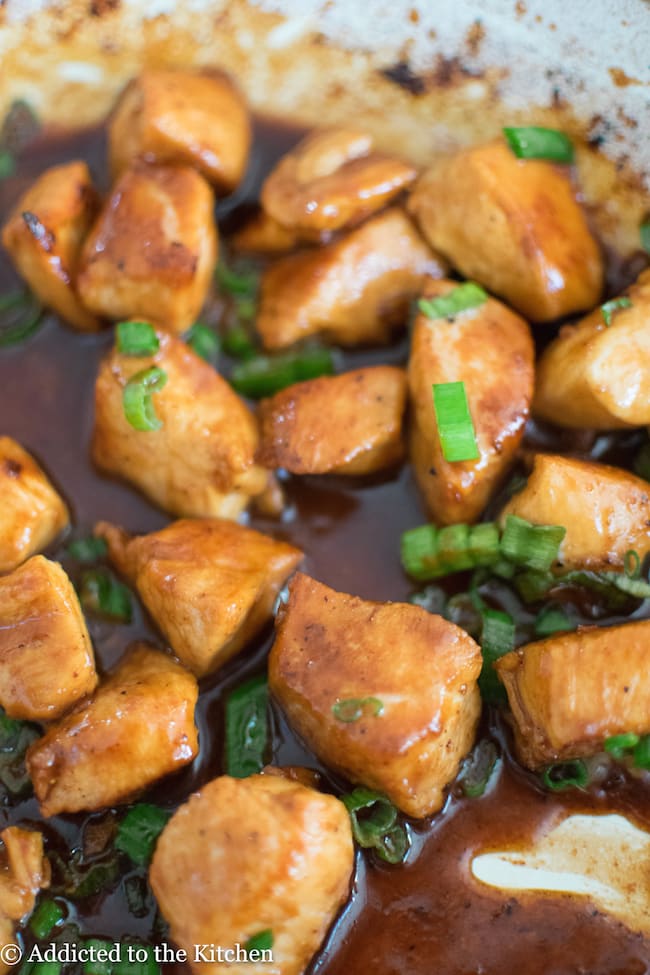 First things first, grab the boneless skinless chicken breasts and cut them into 1-inch pieces. Season them up, toss into the skillet and cook until browned and cook through. This takes around 5 minutes. Remove the chicken from the skillet.
Now, using the same skillet, let's make the pan sauce with all the flavor that's already in the pan. Whisk in the garlic, honey, Dijon mustard, and water and simmer for a few minutes. Toss back in the chicken pieces and coat well. Finally, add a sprinkle of green onion. BOOM. It's done.
This is such a simple dish that uses everyday ingredients. Minimal prep time. Minimal cook time. WIN WIN.
Dinner is served.
Follow me on Instagram and tag #addictedtothekitchenblog so I can see the recipes you make. ♥
Check out more savory recipes here.