Soft-baked, chewy, healthy oatmeal cookies made from whole wheat flour, oats, honey and a touch of maple syrup. Only 30 minutes to chill and you'll have oatmeal cookies that taste like the real deal!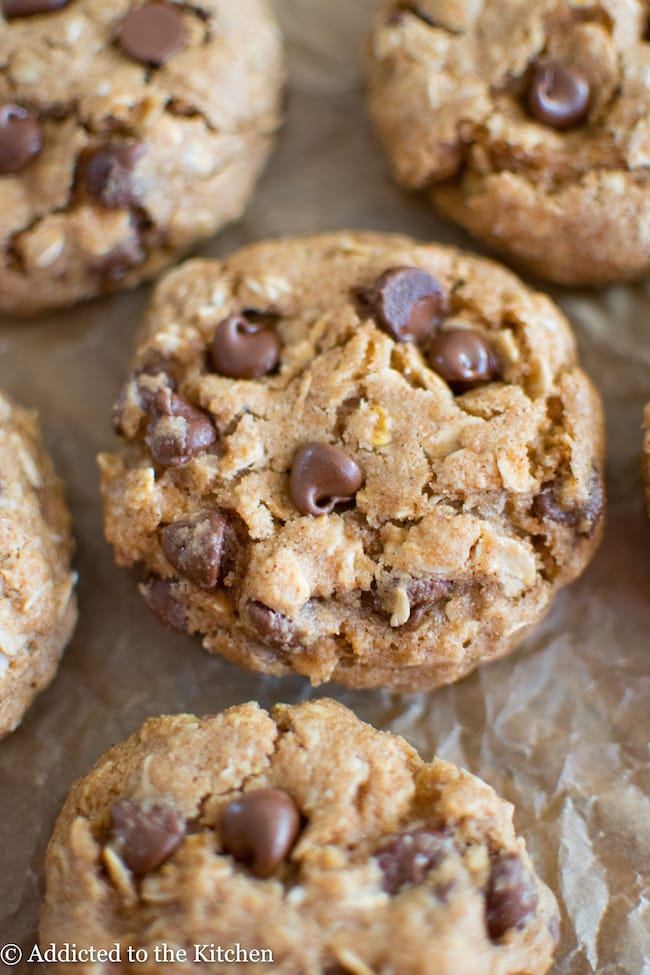 You are going to love these.
But before I get to these healthy (!!!) cookies: is it just me or did this week drag by? Maybe it's because I've been sick all week and still am. But regardless, let's just say that a big hallelujah that the weekend is finally here.
Over the past couple weeks, it's been my mission to pull together a healthy cookie recipe. One that doesn't lose that "cookie" taste or texture.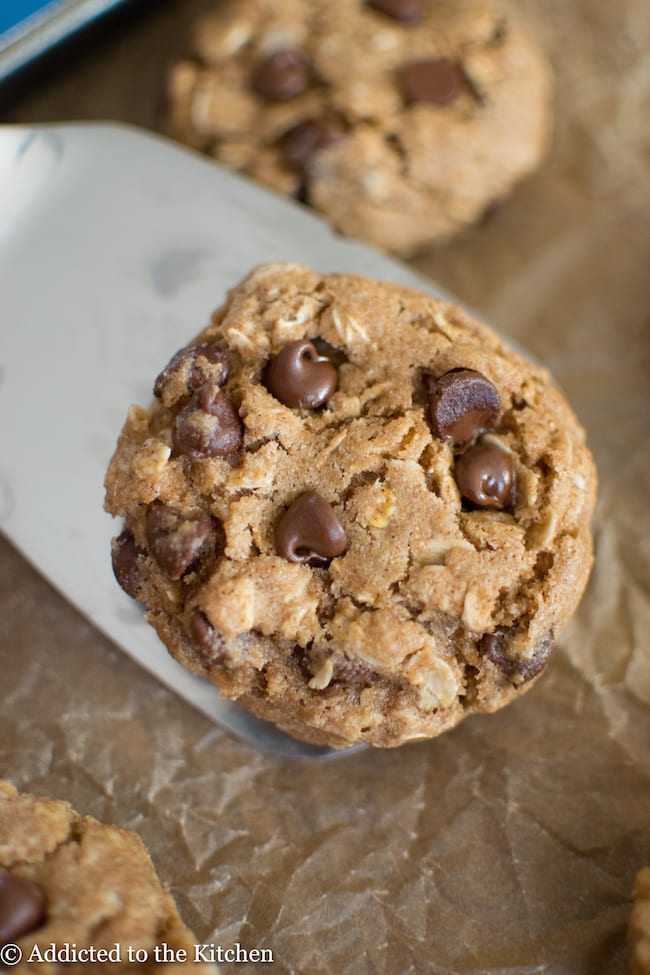 Soft-baked, thick, cinnamon-spiced, studded with chocolate and best of all: healthy. The ingredient list is quite impressive: whole wheat flour, whole grain oats, a touch of coconut oil, and honey. No butter or sugar. There is nothing weird in this recipe, typically what most have in their pantry.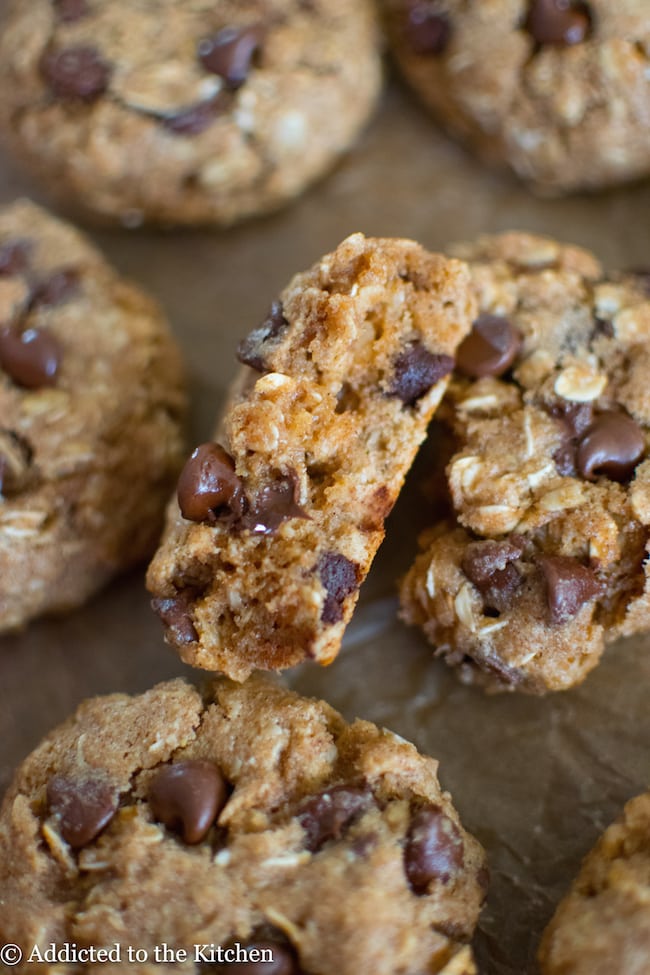 And yes, these cookies actually taste good. I made 4 batches in 3 days. And yes, these cookies are so simple to make. With no mixer required, the dough comes together rather quickly.
Let's start with the dry ingredients: whole wheat flour and oats. Add a little baking powder, a tough of cornstarch for chewiness and cinnamon for some spice. cornstarch, baking powder, and cinnamon. Onto the wet ingredients: egg, honey, coconut oil, vanilla and a touch of maple syrup. Whisk together and combine into the dry ingredients.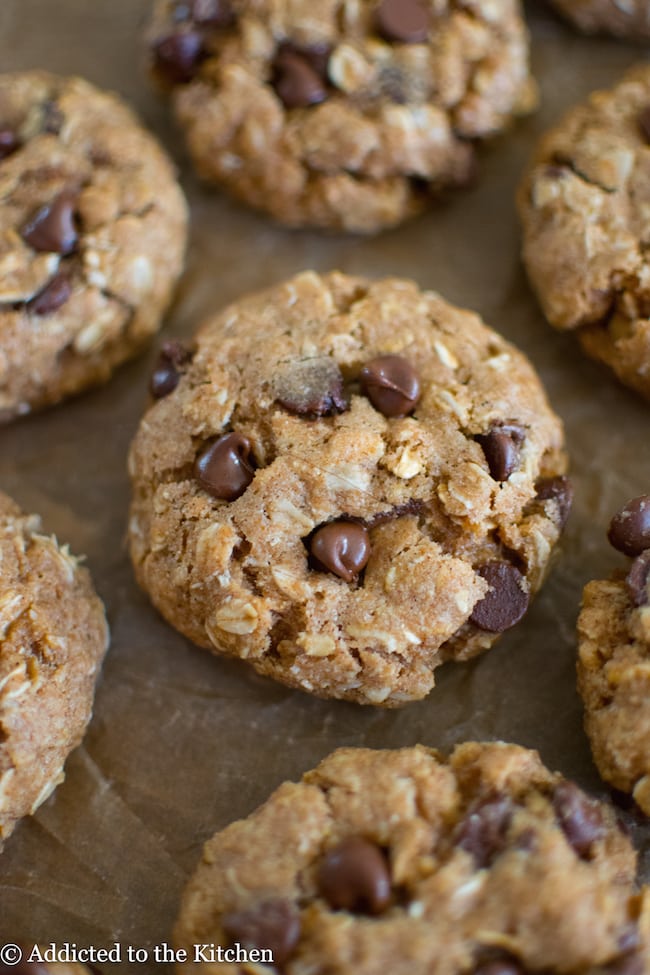 These cookies are packed with flavor and taste just like your regular oatmeal cookie. HOW DID THIS HAPPEN?!
Get your sweet tooth fix on without the guilt!